The universe made 2/22/22 a Twosday, so naturally KFC Canada made it a Toonie Tuesday. KFC Toonie Tuesday 2022 Canada is happening!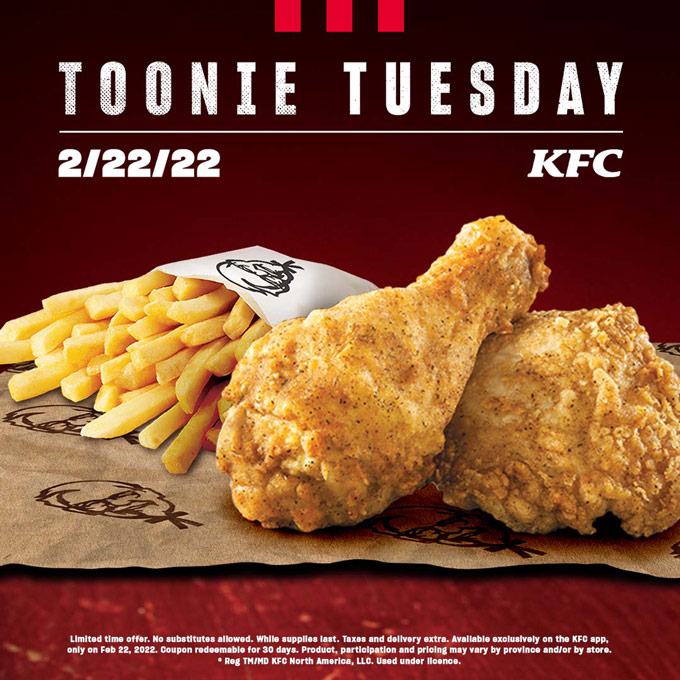 The highly beloved, much requested, happiness-inducing Toonie Tuesday is back for one day only on 2/22/22, only through the KFC App.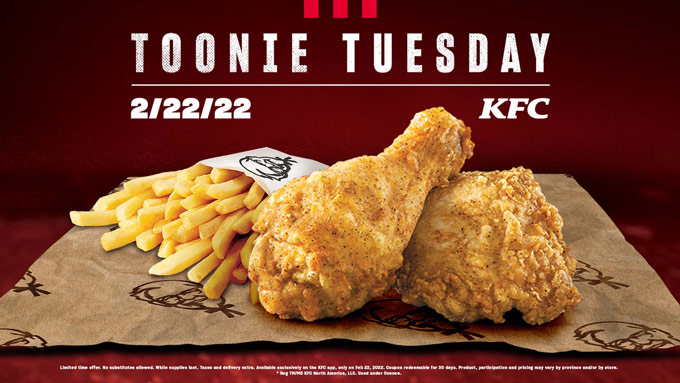 Download the App to claim your deal and order up the original finger lickin' good Toonie Tuesday special (2-piece and fries) for just $2, courtesy of KFC Canada and the universe.