While Downtown Vancouver has no shortage of restaurants serving Middle Eastern cuisine, Kabsa House located on Robson Street sets itself apart in a few respects.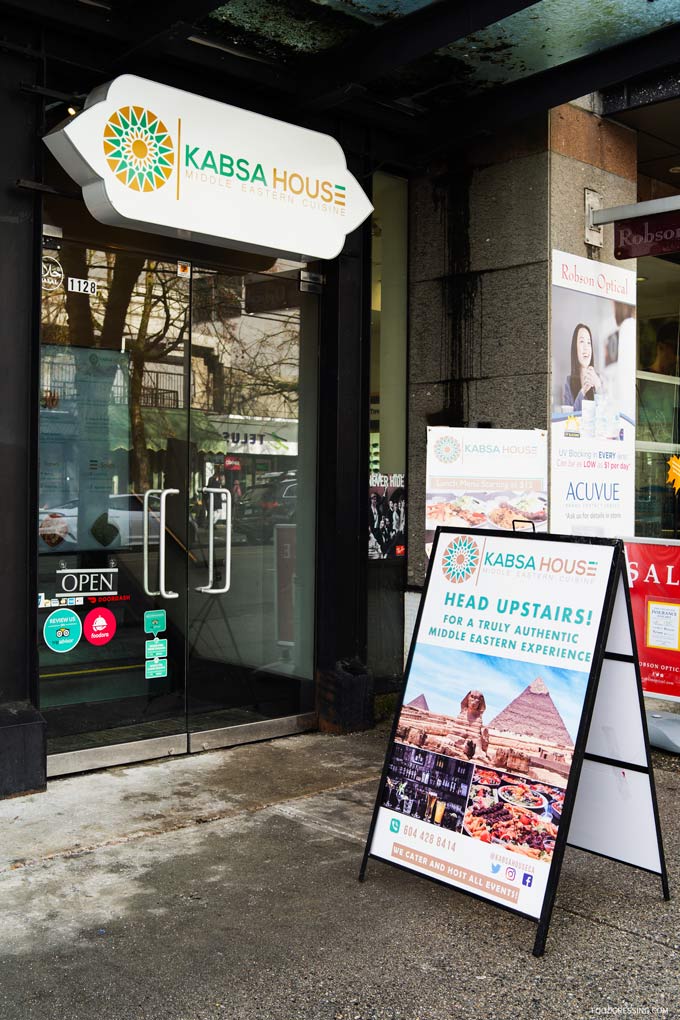 ---
Modern Dining Space
To start, Kabsa House is a table service restaurant (rather than casual counter service) featuring a spacious, contemporary dining space located on the second level above Robson Street.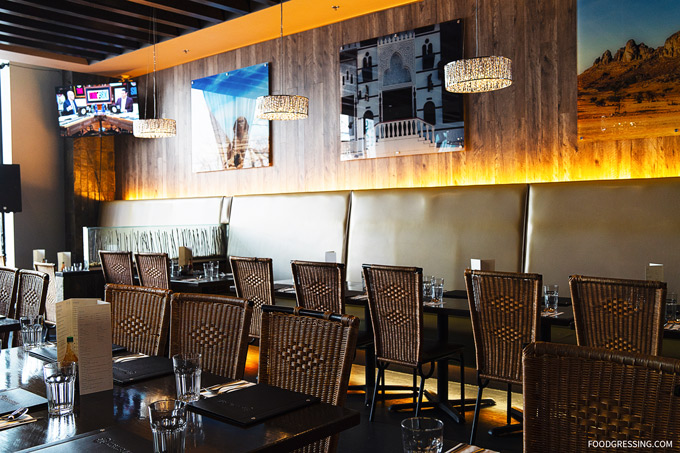 The interior boasts floor-to-ceiling windows which offers expansive views of Robson Street below.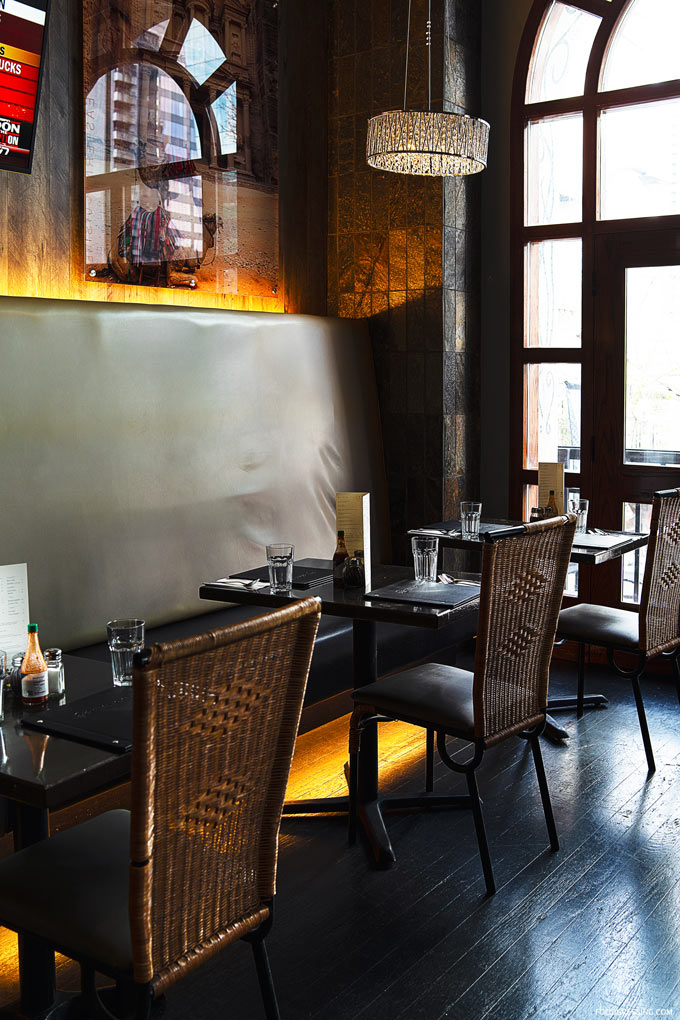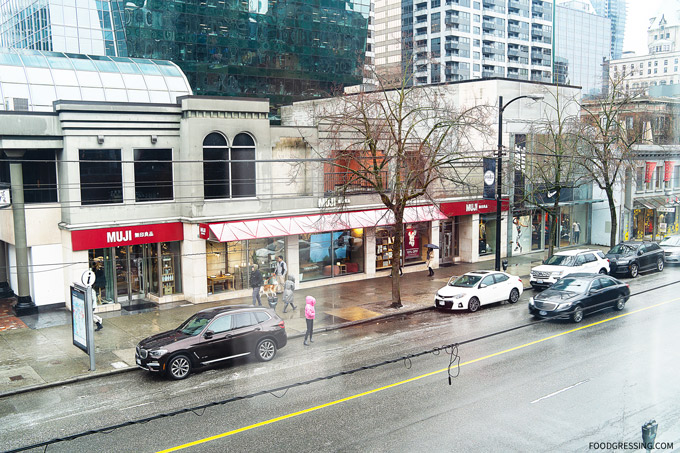 ---
Kabsa House Menu
Kabsa House's menu takes on Middle Eastern influences with a special focus on dishes from Saudi Arabia. The restaurant is open for lunch and dinner and also has weekday lunch and Happy Hour specials.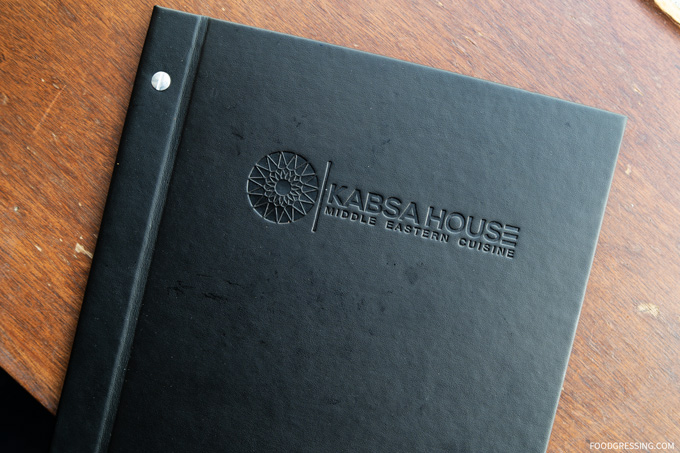 Kabsa (just like the restaurant's name) is a family of mixed rice dishes served with meat and has its origins in Saudi Arabia. At Kabsa House, the kabsa entrees are served with choice of saffron rice, bukhari rice (or French Fries).
For proteins, there are meat (chicken and lamb) and seafood options. The meats are offered in a variety of styles like rotisserie chicken, roasted lamb, kababs (skewered), awsal (grilled pieces) and ground. They also offer family platters options.
Rounding out the menu are vegetarian appetizers (like hummus, falafels and so forth), non-vegetarian appetizers (like calamari, prawns and chicken wings), soups and stews (like lentil, molokhia and vegetable), and desserts (like baklawa, basbousa and cream kunafa).
---
What We Tried
Disclosure: I was invited to a media tasting. All food and drinks were complimentary.
My guest and I enjoyed a hosted lunch at Kabsa House and tried many of their offerings.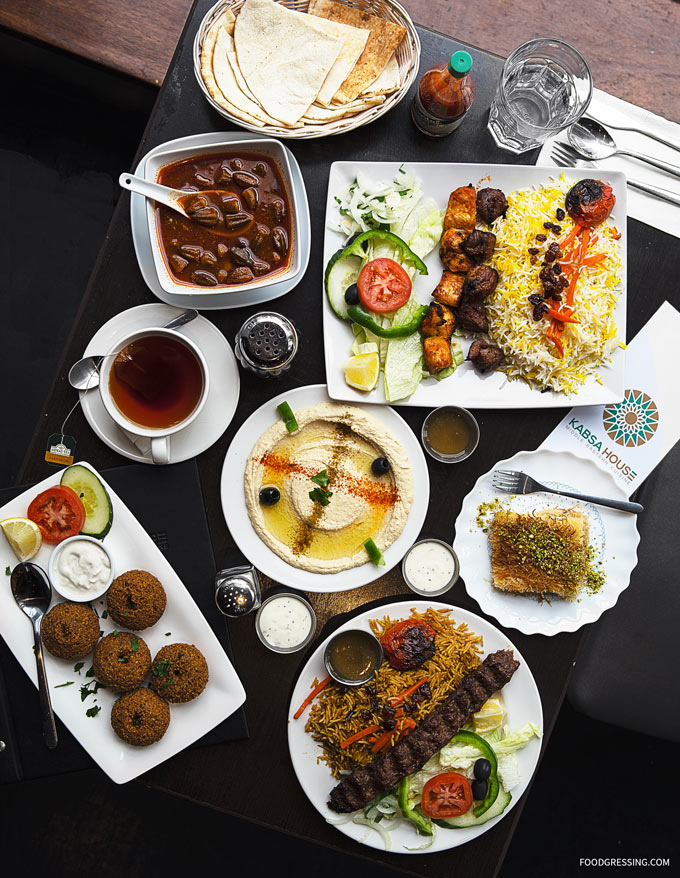 Appetizers
To start, the hummus ($6.50) tasted fresh and had a luscious creamy, smooth texture. The flavour was just right for me being not too bold with the tahini or garlic. I thought the hummus was beautifully presented with olive oil on top, a crisscross of spices and accented with olives and cucumbers. The hummus is served with pita bread.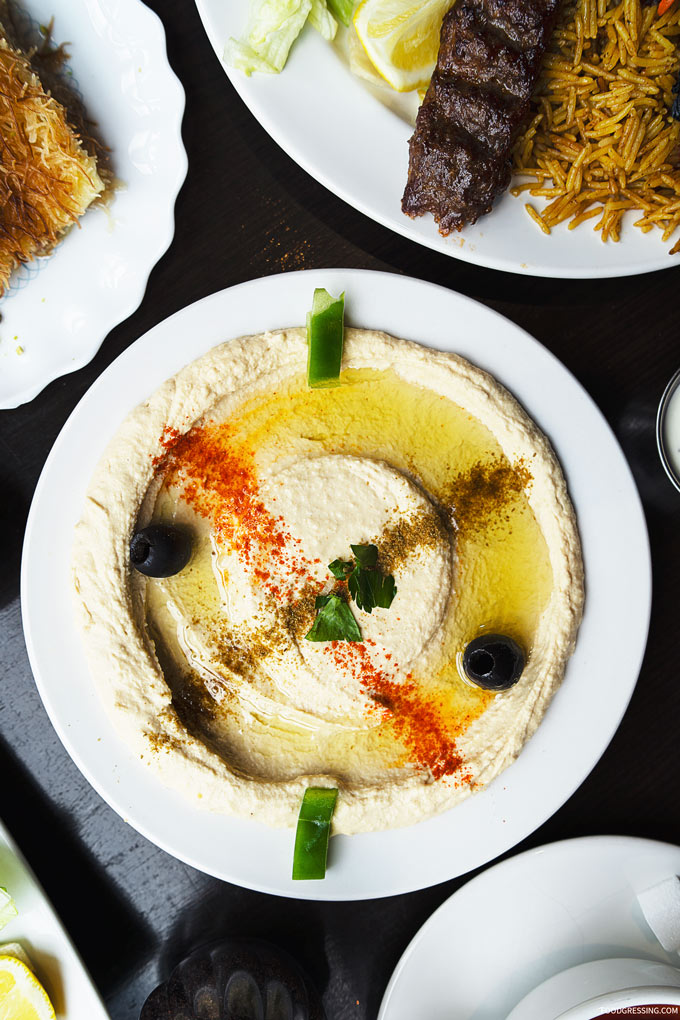 Another starter that we tried was the falafel dish ($14.99) featuring five pieces of fried falafel served with Tahini sauce, tomatoes, cucumber and pita bread. The falafels were sinfully crispy, crunchy on the outside while being moist, light and flaky on the inside. A must-try at Kabsa House.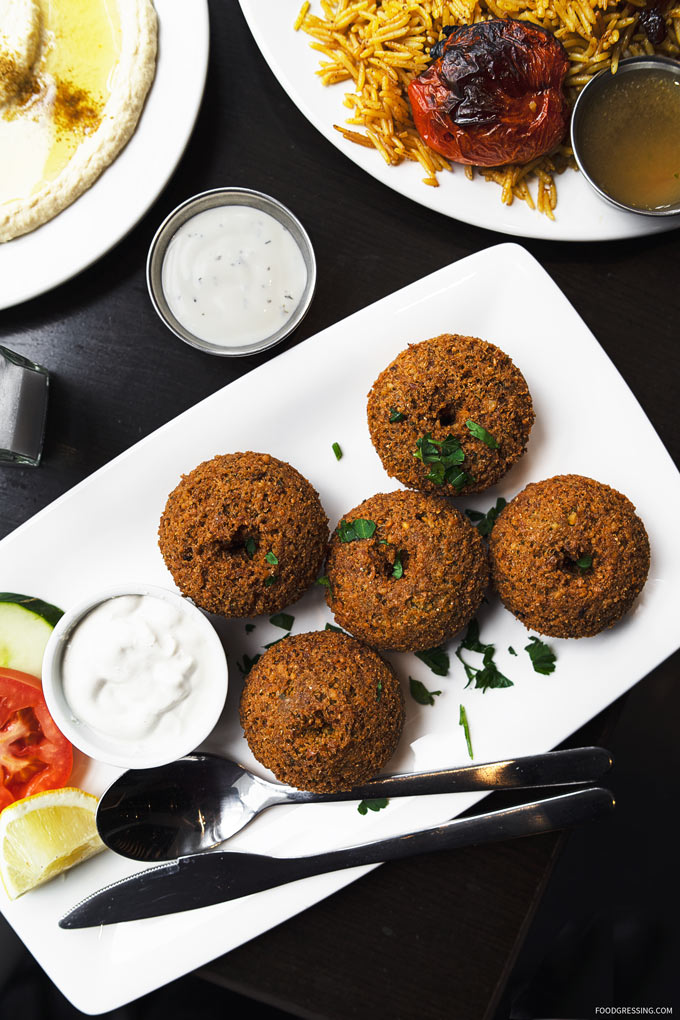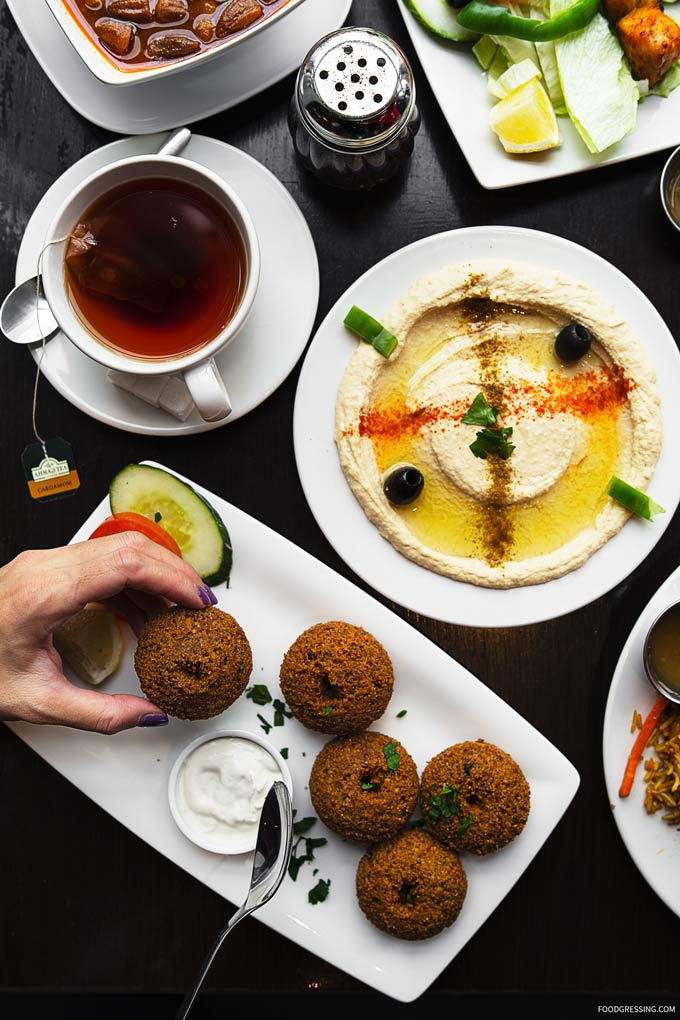 Stew
We also had the bamiya ($7.99) featuring a sweet and sour okra stew served with pita bread.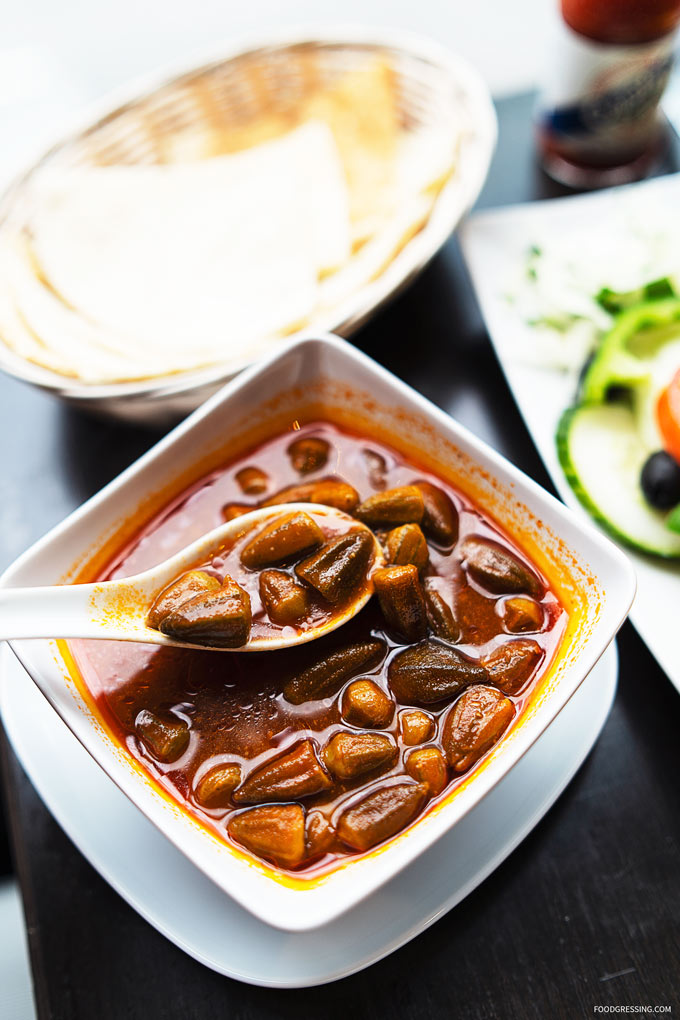 Kabsa Entrees
We had the Mixed Awsal ($19.50) which had grilled marinated boneless chicken and lamb pieces. The meats were grilled on a skewer but not served as skewers. This was accompanied by a house salad, grilled tomato, raisins, carrots and choice of rice (we went with saffron).
The grilled meats were tender and flavour which went well with the aromatic and also flavourful saffron bukhari rice.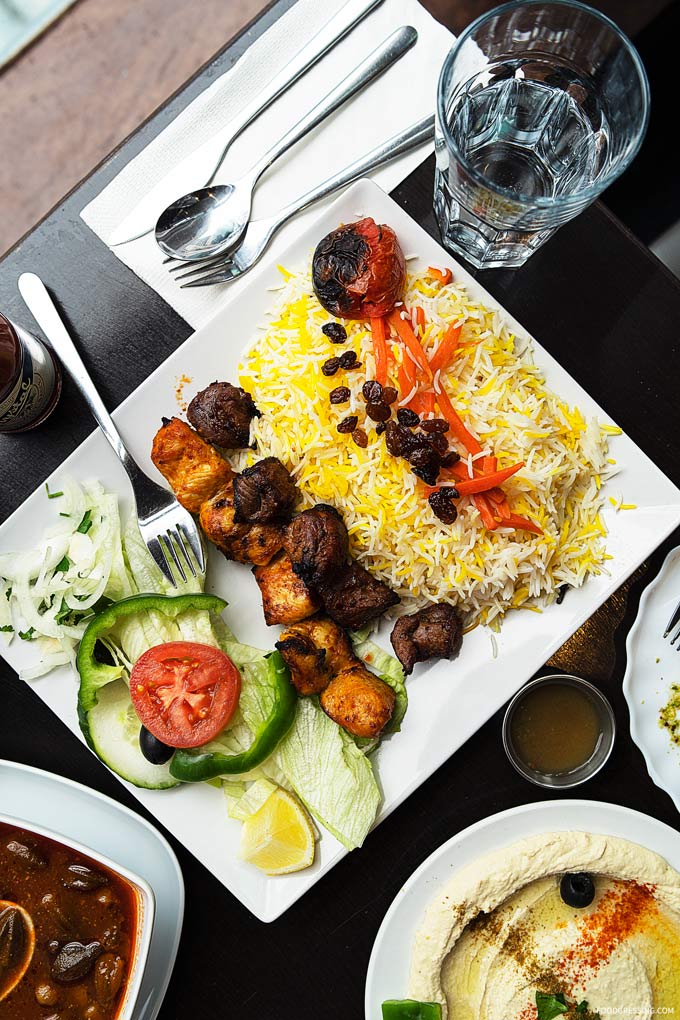 The other entree we tried was the weekday lamb awsal entree ($14.50) which is served Monday to Friday from 12 – 2 pm. It's a smaller portion of the full-sized kabsa entree but very appropriate for a lunch dish.
Dessert
To finish off a delicious meal, we indulged in the Cream Kunafa ($6.99). It's a traditional Arabic dessert made with long, thin strands of shredded phyllo dough soaked in simple syrup. It was creamy, gooey and had some beautiful floral flavours.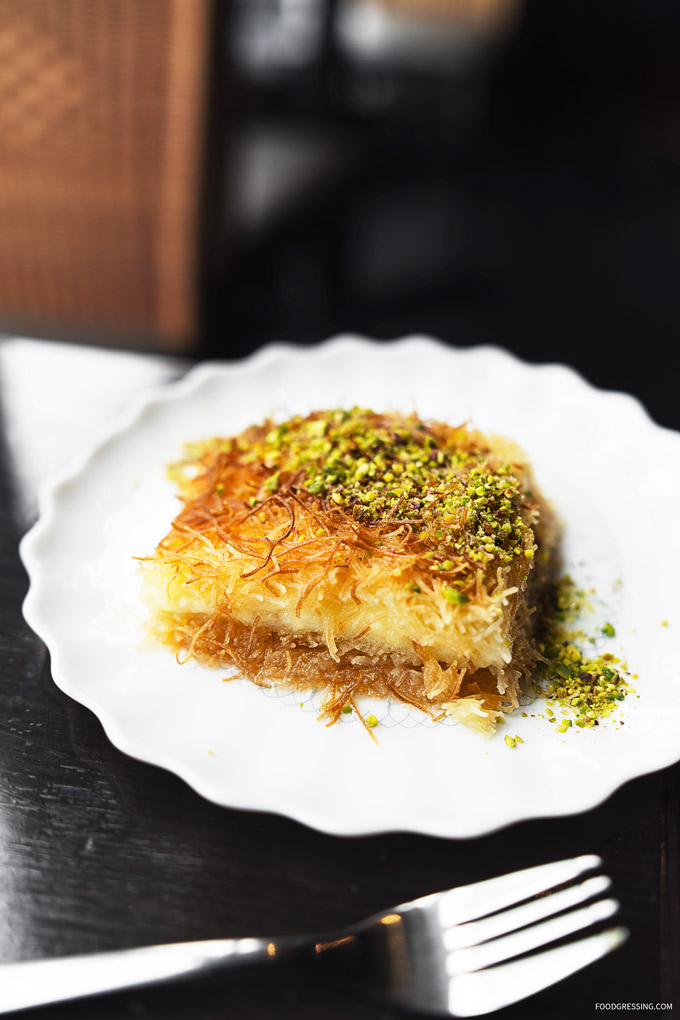 Kabsa offers a taste of the Middle East on Robson Street. I enjoyed all the dishes and would order the sames ones them again. For more information, visit kabsahouse.ca
Kabsa House
128 Robson St, Vancouver, BC
kabsahouse.ca