Jules Bistro is an authentic French bistro in Gastown that recently celebrated their 11th anniversary. A Gastown staple since 2007, the bistro is the embodiment of chef-owner Emmanuel's seasoned career as a French chef. His menu melds the flavours of France with a West Coast style, offering up authentic, traditional French dishes and daily specials all using fresh, local ingredients at affordable prices. I recently enjoyed weekend brunch at Jules Bistro. Here's a look at some of the tantalizing dishes they serve for brunch.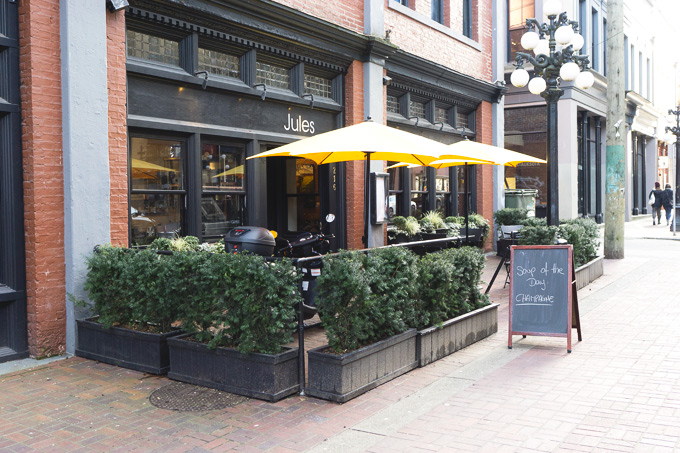 Disclosure: All food and drinks in this review were complimentary. Opinions are my own.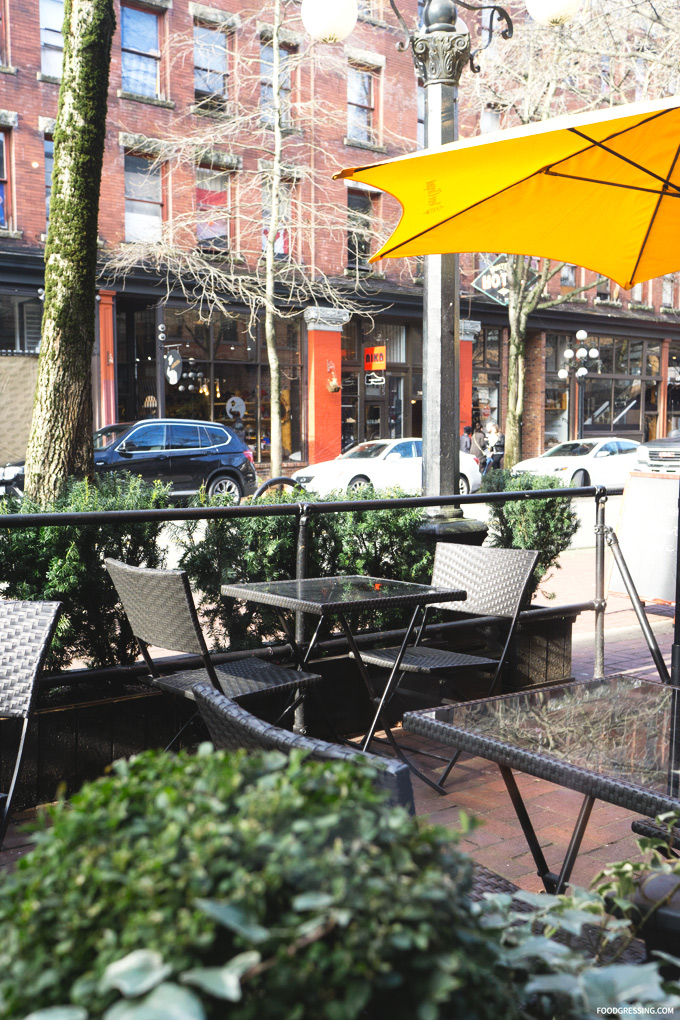 Quiet Ambiance
Set among the cobblestone streets of Gastown, Jules Bistro exudes a quiet ambiance with a French charm. I love the exposed brick walls, the tiled floor and the small touches of France with the mini Eiffel towers and distance signage to Bordeaux.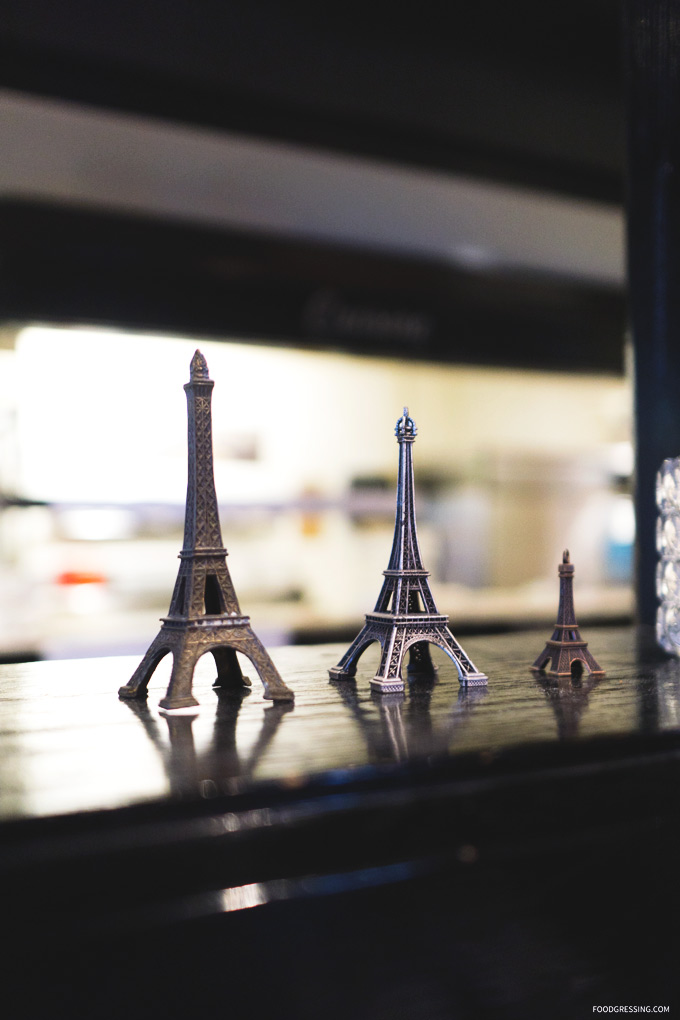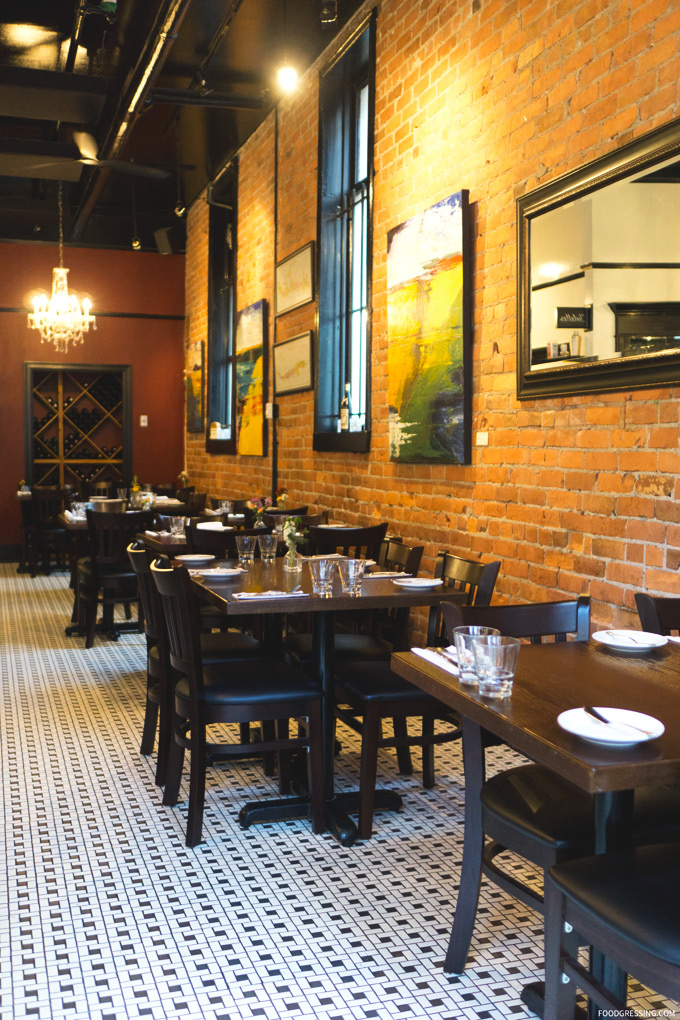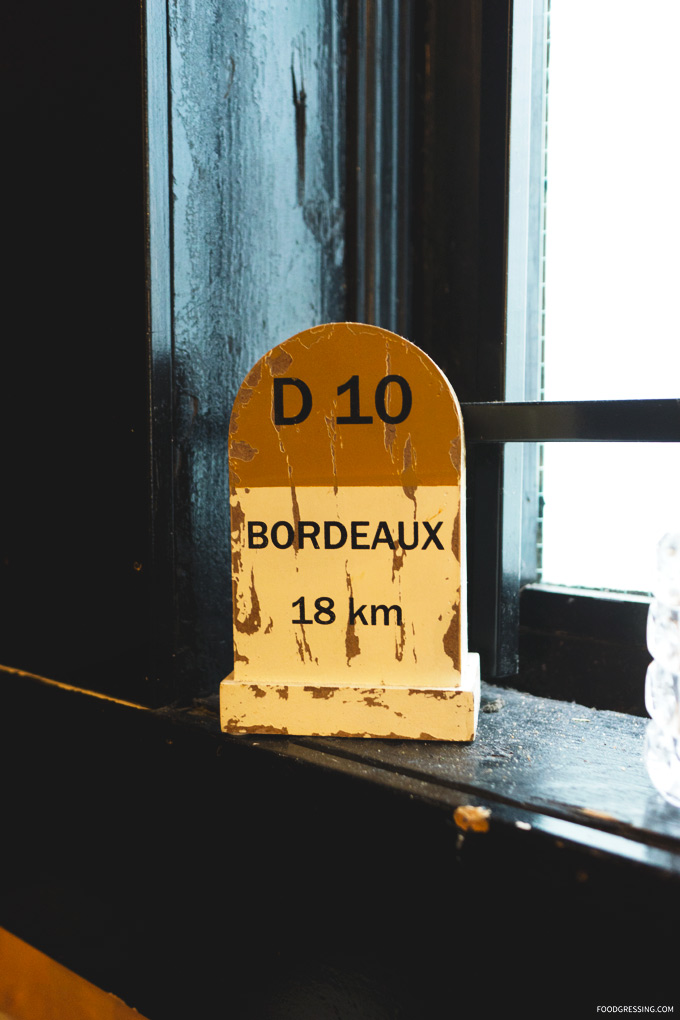 Wine Selection
Jules Bistro offers an extensive wine selection which features both domestic and imported wine.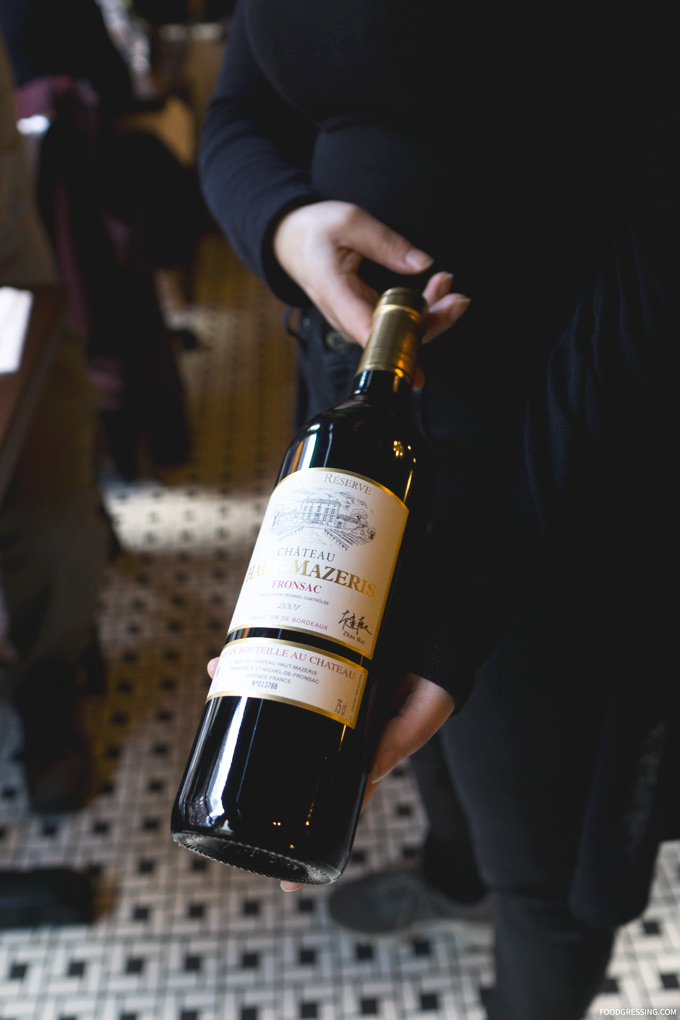 What We Tried
Our meal began with a complimentary basket of fresh bread which goes well with the dishes later to come.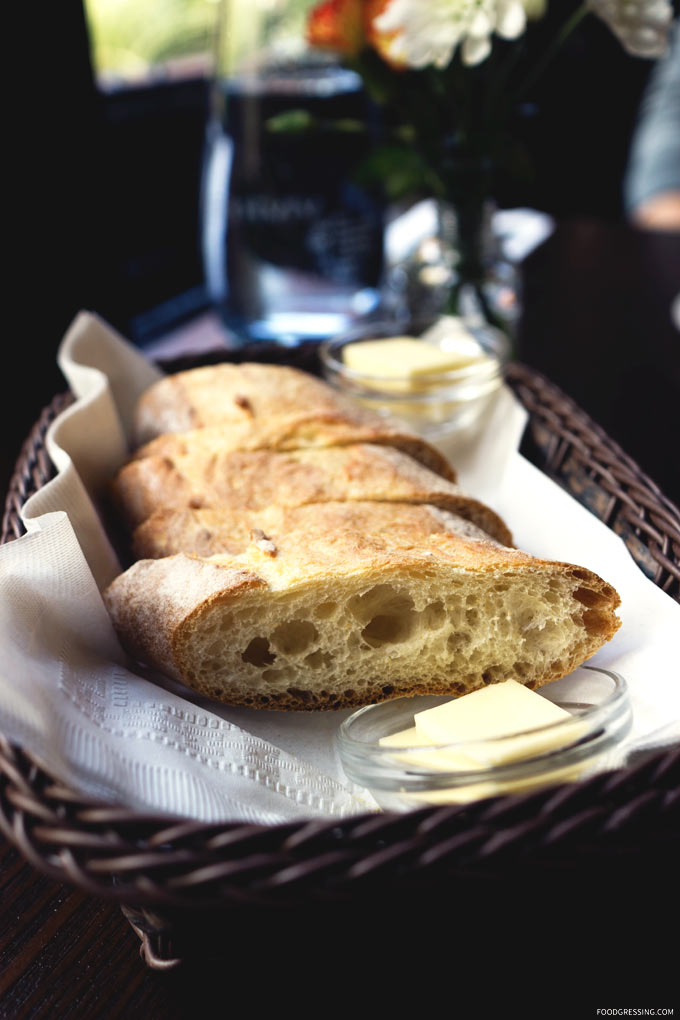 Pink Scallops in Shell
To start, some wild and Ocean Wise pink scallops in shell which were beautifully presented on a bed of sea salt in a stainless steel platter over a paper doily. The scallops were well-seasoned in a savoury sauce.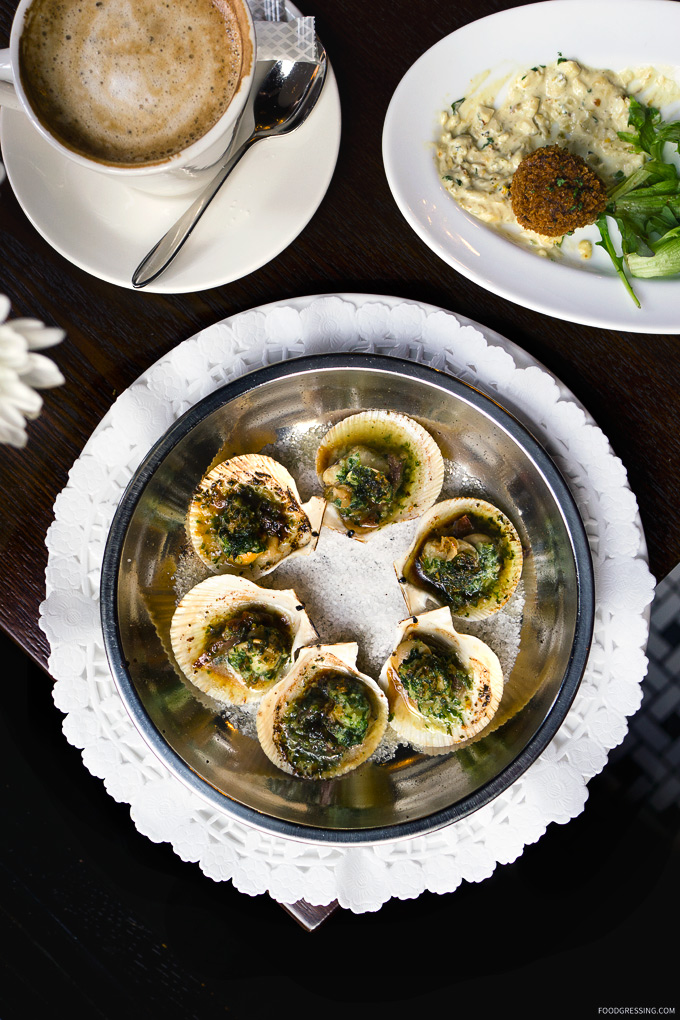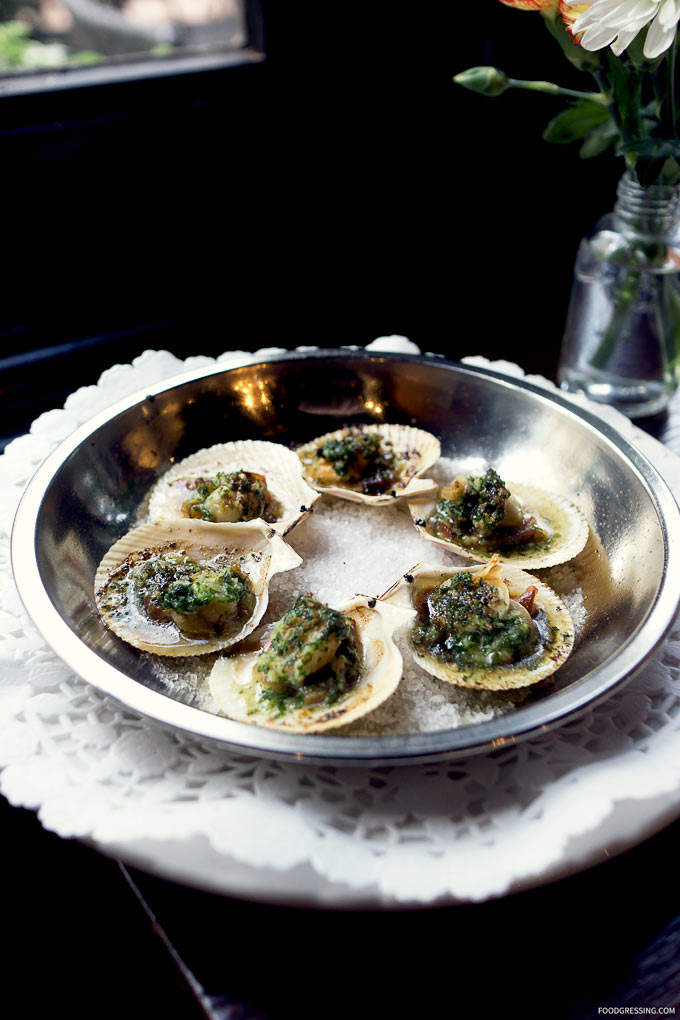 Artichoke Croquettes
The croquettes' crisp crunchy exteriors hid wonderfully hot and tasty artichoke fillings.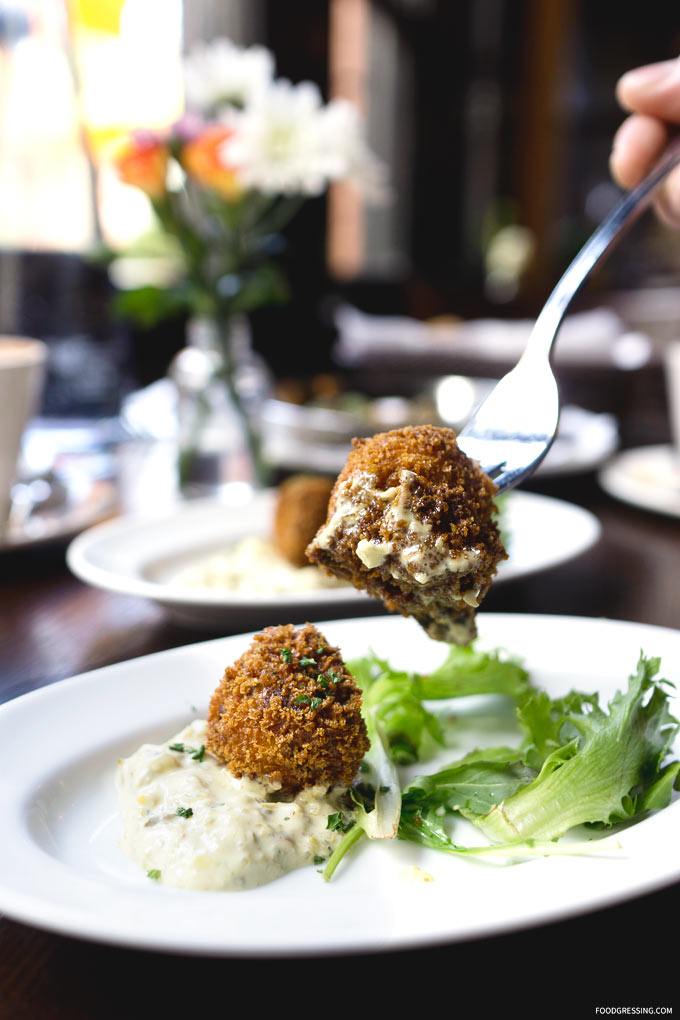 Two eggs sunny side ($15)
For those who love a hearty brunch entree with eggs, this dish is for you. Two eggs sunny side up with a sinfully, crispy potato rosti and dill marinated salmon carpaccio. I loved the different textures involved from the crispy and crunchy rosti to the smooth carpaccio and runny egg yolk.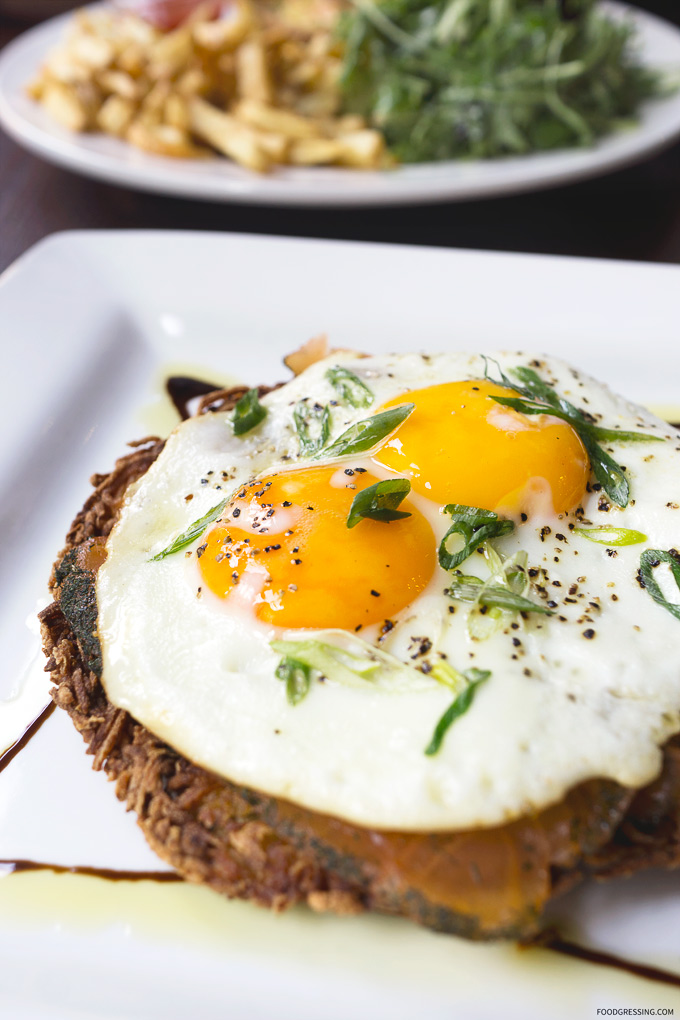 Quiche of the day ($14)
The quiche of the day was a scallop and salmon quiche served with choice of fries, salad or half and half.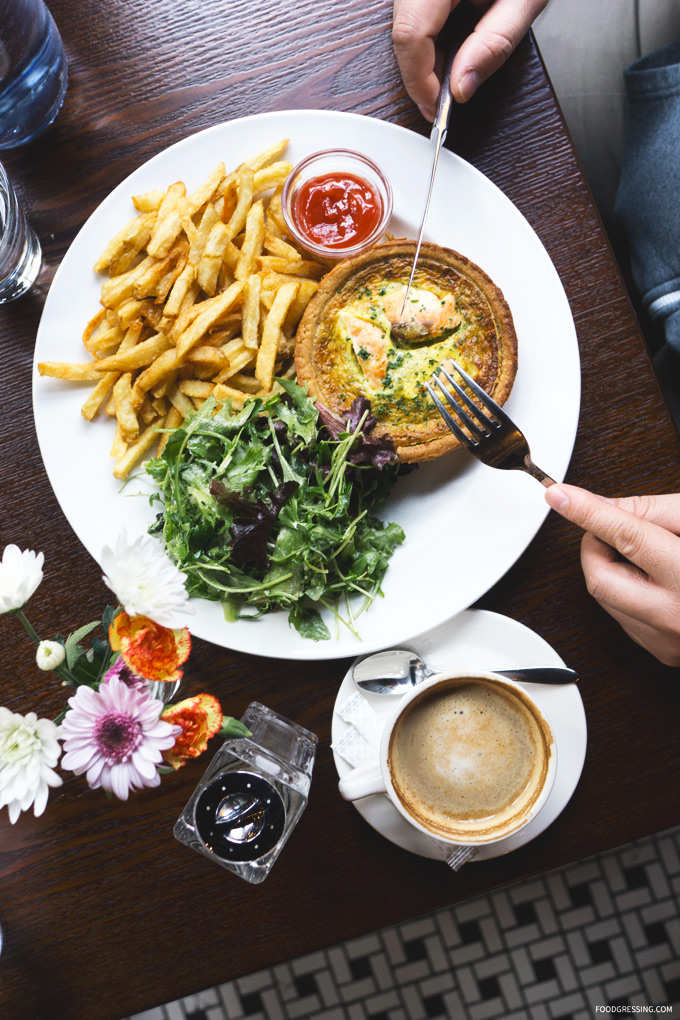 Dessert
Who can say no to French dessert? I tried a small selection of Jules Bistro's offerings.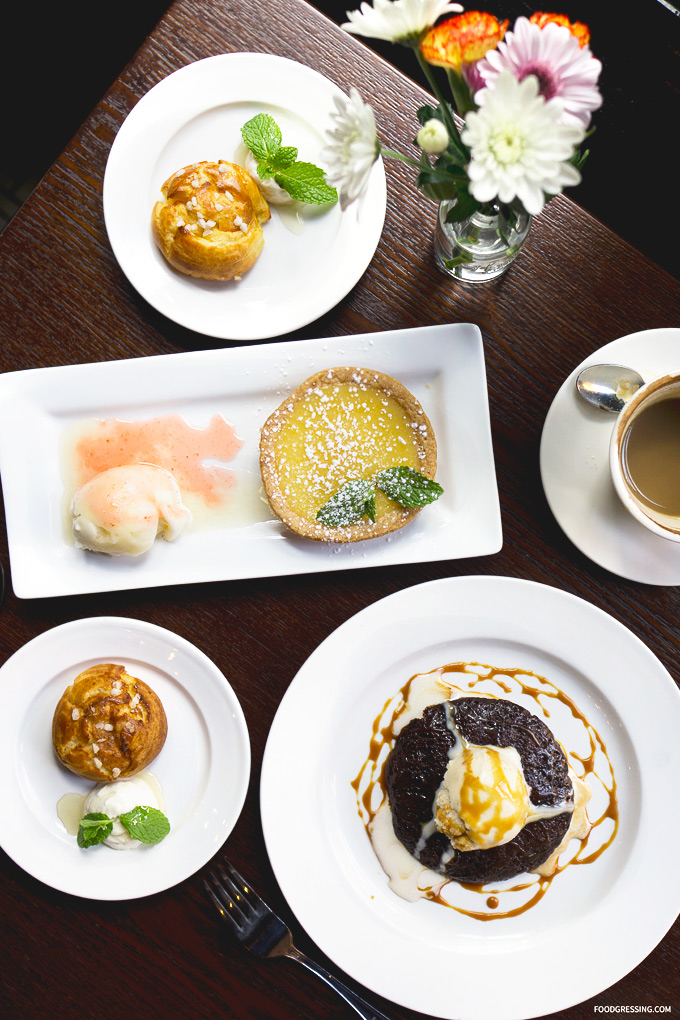 Choux Pastry
Crispy, golden brown shell with a light, airy and fluffy centre.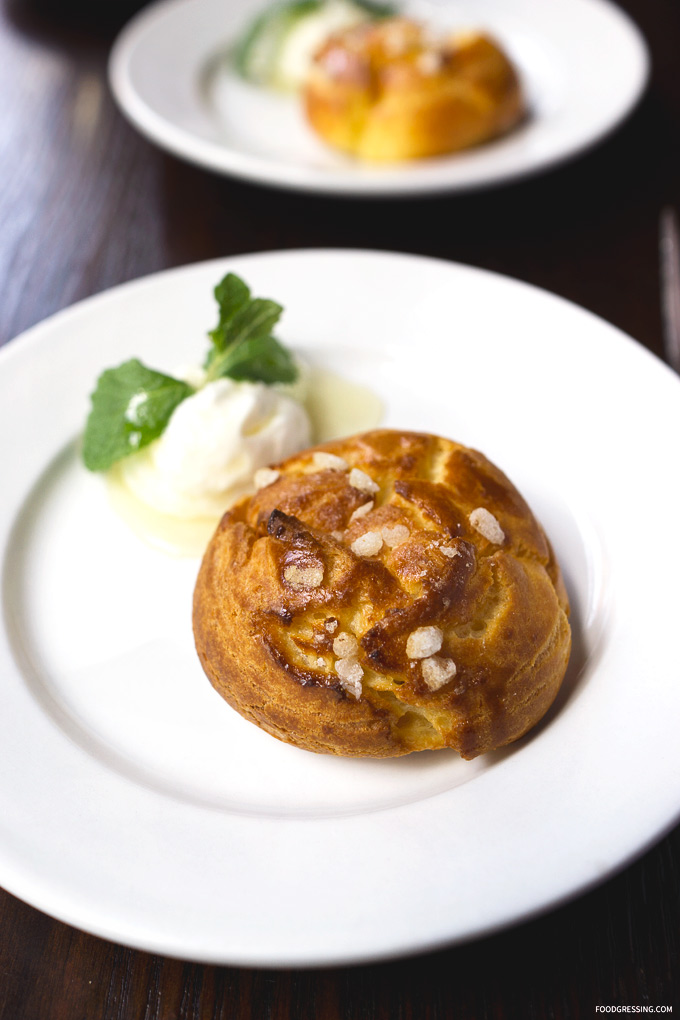 Melting chocolate cake ($8.50)
Melting chocolate cake with a caramel drizzle and topped with vanilla ice cream. It had the right amount of richness without being overly decadent.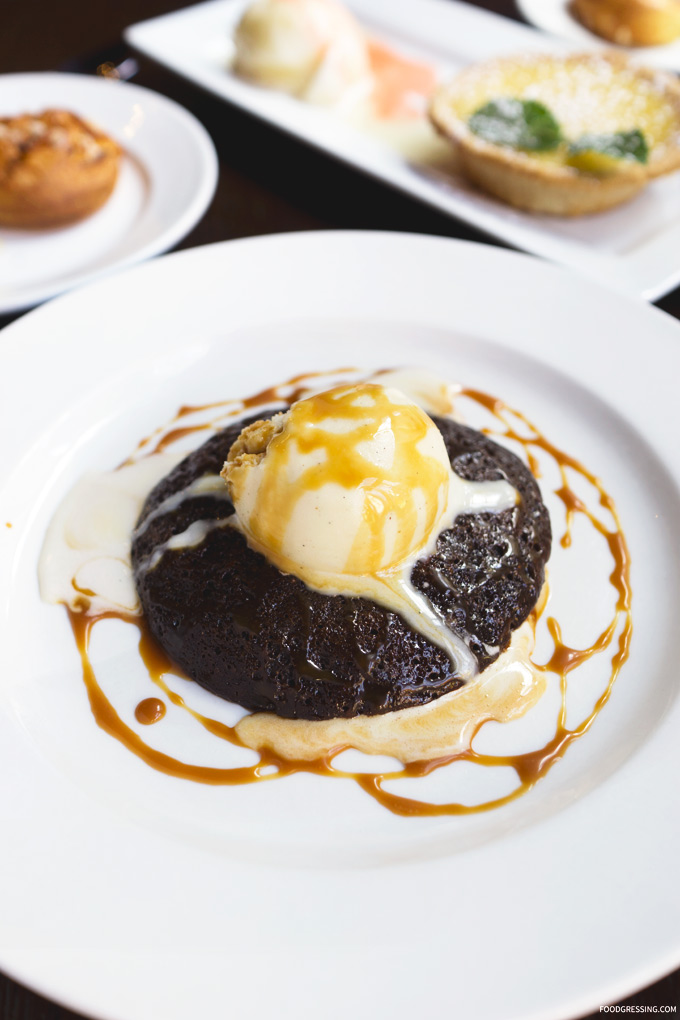 Lemon Tart ($8.50)
Served with an orange sorbet, this lemon tart had a nice tangy and sweet filling in a buttery crust.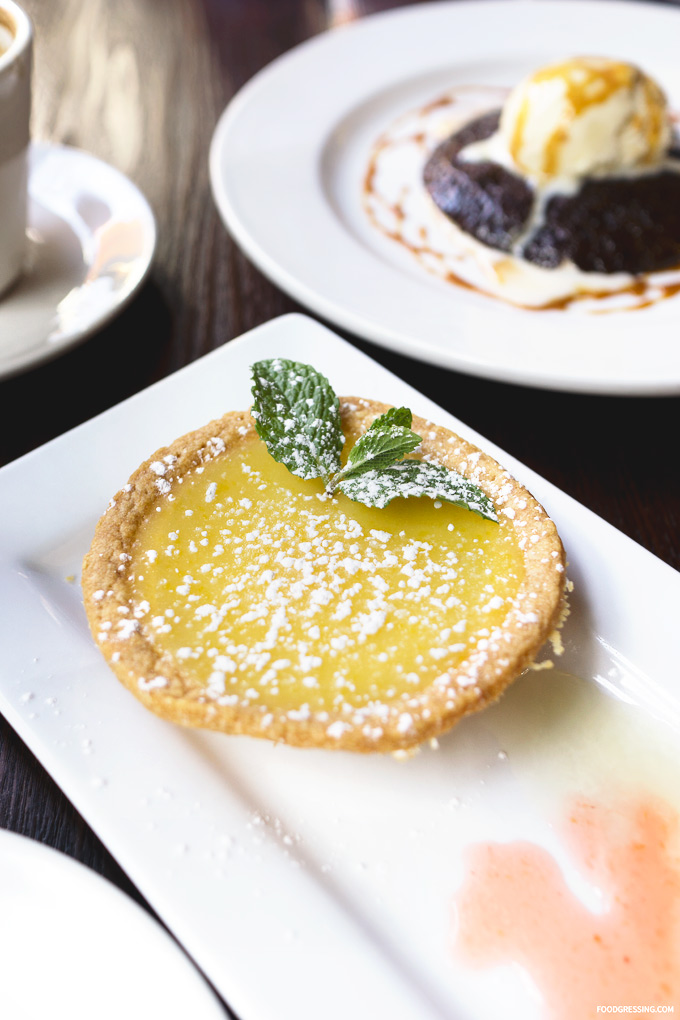 Overall Impression
I very much enjoyed the brunch experience at Jules Bistro with the quaint atmosphere and elevated food at affordable prices. It's a great place to enjoy brunch in the heart of Gastown before venturing off and exploring the city.
Jules Bistro
Address: 216 Abbott St, Vancouver, BC V6B 2K8
Website: www.julesbistro.ca‎