Over the past several months, I've visited Jugo Juice in Yaletown a few times for smoothies and snacks. Across Canada, Jugo Juice has many locations and offers a fast, convenient and healthy alternative to fast food.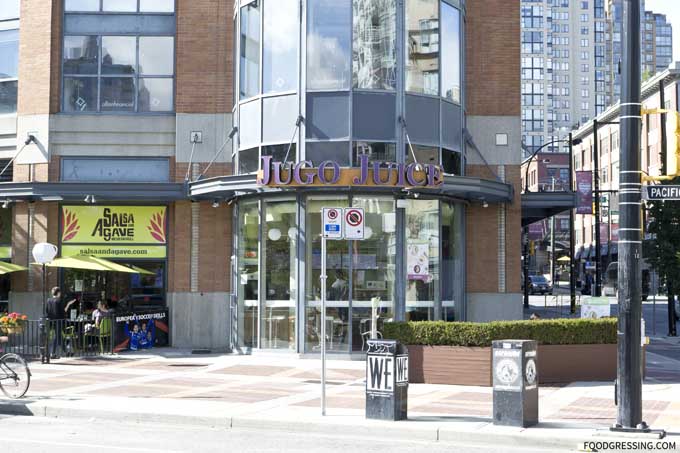 On their menu are smoothies, protein shakes, fresh pressed juice, grilled wraps and flatbreads made with natural and healthy ingredients. With my Entertainment membership, I applied coupons on all my visits to Jugo Juice.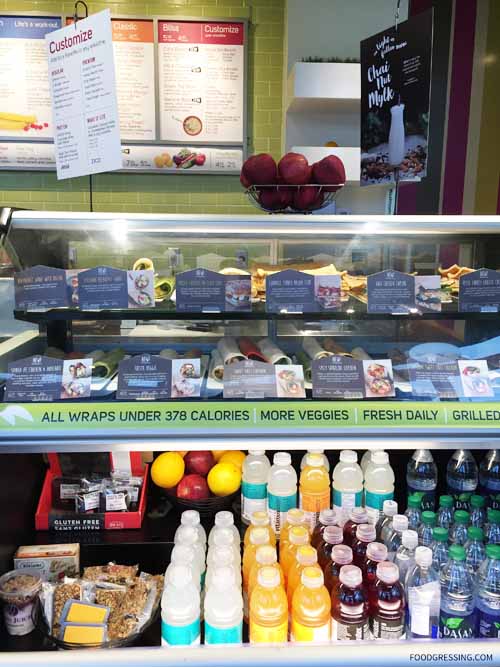 What I Tried
One my first visit to Jugo Juice, I used one of the Entertainment offers which was buy one 12″ wrap/flat bread/salad and get a 14 oz smoothie or fresh juice for free. I went with the Summer Strawberry (strawberries, peaches, apple juice, and cranberry juice) and the Chipotle Turkey Bacon Club (fire grilled turkey breast, crisp bacon, ancho chipotle pepper sauce with fresh red pepper, red onion, and real provolone cheese, on multigrain flatbread).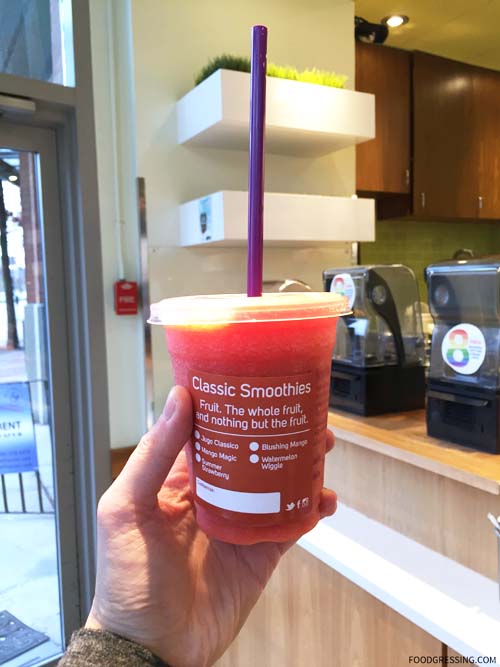 I thought that the smoothie was very fruity and refreshing. The turkey bacon panini was very light but still tasty. The multigrain flatbread was nicely crispy on the outside, the turkey was tender and the bacon was also crispy. I thought the cheese was adequately melted. The smoothie was valued at $4.45 while the panini was $6.75. Not the cheapest food for the portions, but this is what you "need" to pay for quality, healthy ingredients.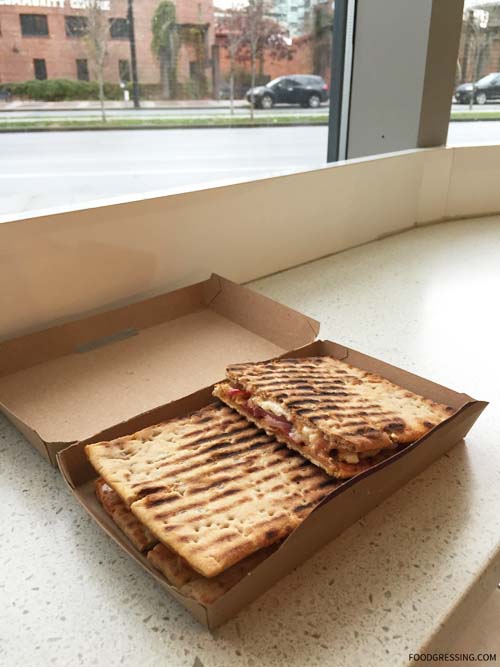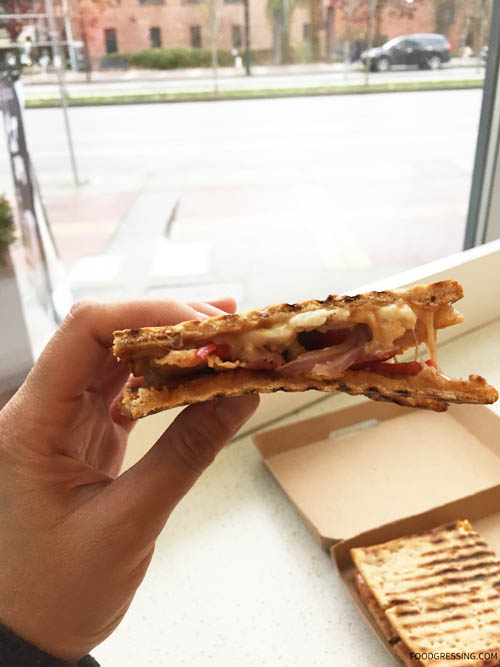 On a hot summer afternoon recently, I ordered a Blushing Mango (mango, raspberries, and tropical juices). Another refreshing drink with a nice tropical flavour that quenched my thirst.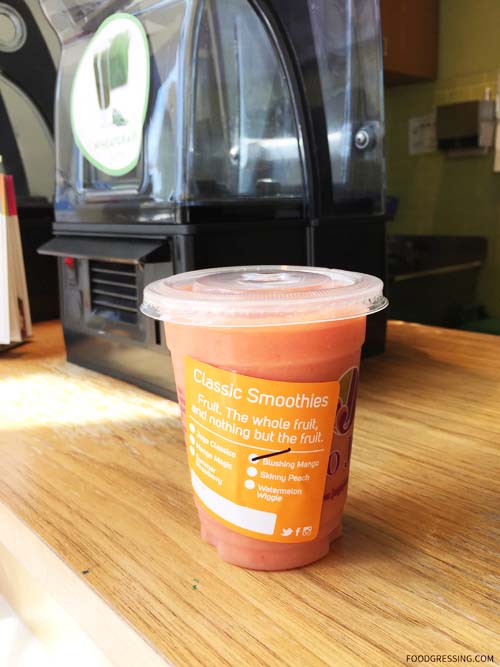 Not So Low Carb
While Jugo Juice has been dubbed as "healthy" option, the smoothies and food aren't exactly low carb. All the nutritional info of the food they serve is posted on their website. When I looked at the number of carbs in my smoothies, I found the Summer Strawberry to have 34 grams of carbs and the Blushing Mango to have 44 grams! As for the panini, it had 68 grams of carbs. Certainly if you are counting your carbs, you'll find these numbers a bit high.
Overall Impression
All in all, the food I tried at Jugo Juice tasted good – nothing to complain about there. But if you're really conscious about the nutritional content, take a look at their website to find out which options are best for you. Rating: 3.5/5
Website: https://www.jugojuice.com/