Held annually on March 8, International Women's Day celebrates the social, economic, cultural, and political achievements of women and sees groups around the globe come together to honour the achievements of women, raise awareness about equality issues, lobby for gender parity, and fundraise for women-focused charities.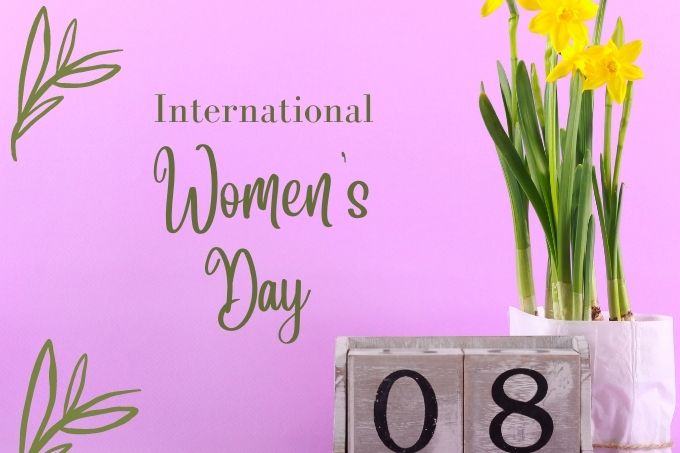 The theme for the 2022 edition of IWD is #BreakTheBias — which aims to highlight the biases (whether deliberate or unconscious) that keep women from moving ahead and achieving equality.
Here are a selection of women who are paving the way in Vancouver's hospitality industry and creating space to foster the next group of female leaders in the city as well as how restaurants/businesses in Vancouver are supporting International Women's Day.
The Chickadee Room
A pioneer in the Vancouver cocktail scene, Sabrine Dhaliwal has spent the last 12 years in Vancouver perfecting her craft.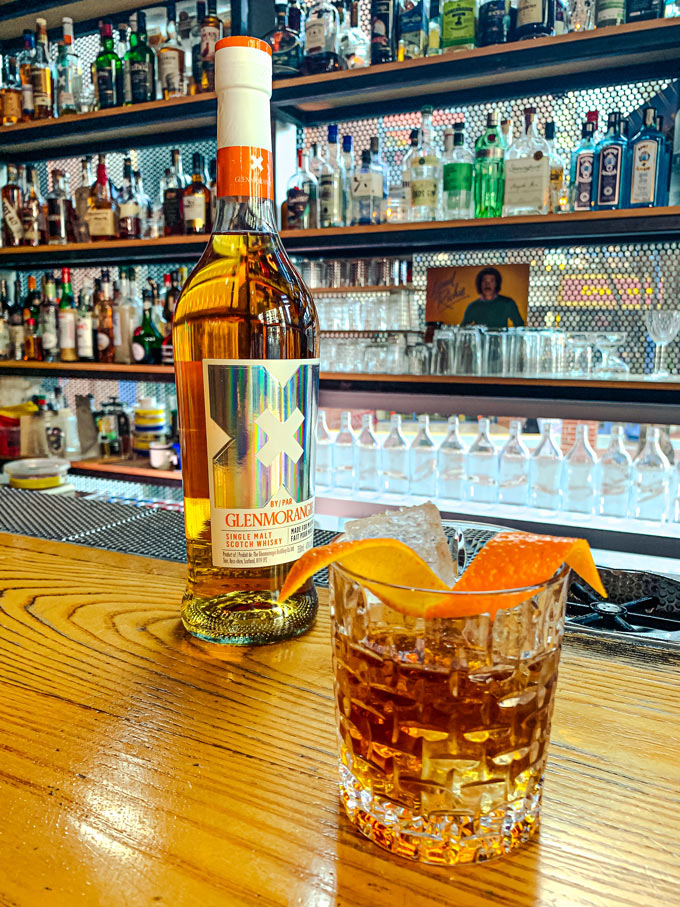 Now managing the 80s themed bar, The Chickadee Room at Juke, Sabrine brings a unique and funky spin to the city's cocktail culture.
This year, to give back to the local community, Sabrine has started Cocktails with a Cause, creating three feature cocktails in support of a different local charity each month.
In celebration of International Women's Day she and the Chickadee team will be giving back to the Downtown Eastside Women's Centre in March with each sale of the Lady O'Keeffe (Belvedere Vodka, elderflower, jasmine green tea, lemon and grapefruit & hops bitters and egg white), Three Sisters (Amaro Nonino, blood orange, lime juice, peach bitters, Fever-Tree Pink Grapefruit), and Spark Joy (Appleton 8yr rum, yellow chartreuse, cynar, Tuscan pear rooibos tea, lime bitters and black walnut bitters).
OPUS Vancouver
General Manager, Sarah Vallely grew up in the hotel business following in her father's footsteps, the acclaimed hotelier Stephen J. Peters, and brings a wealth of knowledge, experience, flair, excitement and style to the property.
Sarah's 10-year professional career with Four Seasons Hotels & Resorts shaped her keen eye for detail, service excellence, and ultimate love for the business. She joined OPUS Vancouver in 2017 as Director of Sales and is now delighted to be assuming the role of General Manager.
At 35 years of age, she is the youngest female leading a boutique hotel as GM in the country. Sarah has also built a team of impressive and powerful women around her – all of whom lead the charge at OPUS Vancouver.
With an unfaltering commitment to customer and client relationships worldwide, Sarah is excited to lead one of the most reputable, award-winning, and top performing hotels in Canada.
Parq Vancouver
Parq Vancouver and its staff members will underscore their ongoing commitment to worthy causes and the community at large by hosting a clothing drive and making a $5,000 donation to the Downtown Eastside Women's Centre (DEWC) in honour of International Women's Day (IWD) on Tuesday, March 8.
From now throughout March, staff members at Parq Vancouver's casino, spa, hotel and restaurant facilities are being encouraged to bring in clothing such as sweaters, jackets and pants as well as shoes, gloves, sleeping bags and blankets, bath towels, sheets and more that will be collected and donated to the DEWC.
The $5,000 donation represents Parq's proud sponsorship of the DEWC's sixth annual Herstory in Focus virtual fundraising gala, which takes place Thursday, March 10 at 7 p.m. Hosted by local Cree-Metis comedian and storyteller Savannah Erasmus, the online event features comedy, a fashion show, musical performances, a silent auction and more and aims to raise more than $100,000 to support the DEWCV's expanding Meals Program.
St. Lawrence
One day is not enough to highlight the contributions of St. Lawrence's favourite women in wine, so the restaurant is celebrating for the entire month.
Thrilled to be working with specialists in winemaking excellence, St. Lawrence is wholly embracing March as 'Women in Wine' Month — a month dedicated to showcasing the integrity, the ingenuity, and the elegance in winemaking that these wonderful women create year after year.
From different vineyards, domaines, and chateaux, St. Lawrence recognizes the beautiful wines of Dominique et Clémence Lelarge-Pugeot, Léia Monné, Corinna Faravel, Laëtitia Ourliac, Diane Vendange.
Savoury City
Leading a female-dominated team at Savoury City Catering, Donna Wadsworth is a veteran of the restaurant and catering industry, and prides herself on working with and supporting the growth of women in Vancouver's food and restaurant scene.
Donna is joined in the leadership of Savoury City by her strong female colleagues, including Catering Sales Manager Joan Harvie and Pastry Chef Emily Chiong.
Donna enjoys a great reputation in the industry as a facilitator and role model and has benefited greatly both personally and professionally from her involvement in the Forum for Women Entrepreneurs and the Women's President Organization of Vancouver.
As a master organizer, starting Savoury City in 2003 was Donna's chance to put everything she learned about food and service over the years in restaurants and catering companies across Canada and internationally into practice to create perfectly orchestrated events. Donna lives by the motto "fail to prepare then prepare to fail" and you can see it in her meticulous attention to detail when planning events, and the ability to perfectly envision the flow of an event from beginning to end.