Whether as a breakfast or snack, Kellogg's Special K cereal is the kind of cereal that I enjoy eating on its own or with my favourite toppings.  And nutritionally speaking, it's wonderfully light being just 120 calories with 0.5 g of fat per serving and has no artificial colours or flavours.  This past summer, Kellogg's Canada asked me to show how I #OwnIt with Kellogg's Special K Original Cereal.  Here's a recap of some delicious moments with my very own Special K cereal bowl.
Road Trip Picnic Bowl
This past July, my family and I embarked on a two week road trip to Alberta.  One of my favorite moments on the trip was stopping in to take in the majestic beauty of Lake Louise. It was a lovely day to enjoy a picnic by this beautiful lake with my to-go Kellogg's Special K Original Cereal bowl.  Delicious, easy-to-assemble with prepacked berries and banana slices, vanilla yogurt in a compostable bowl for eco-friendly disposable. Staying nourished is key to travel success and I was glad to have Special K on this journey with me.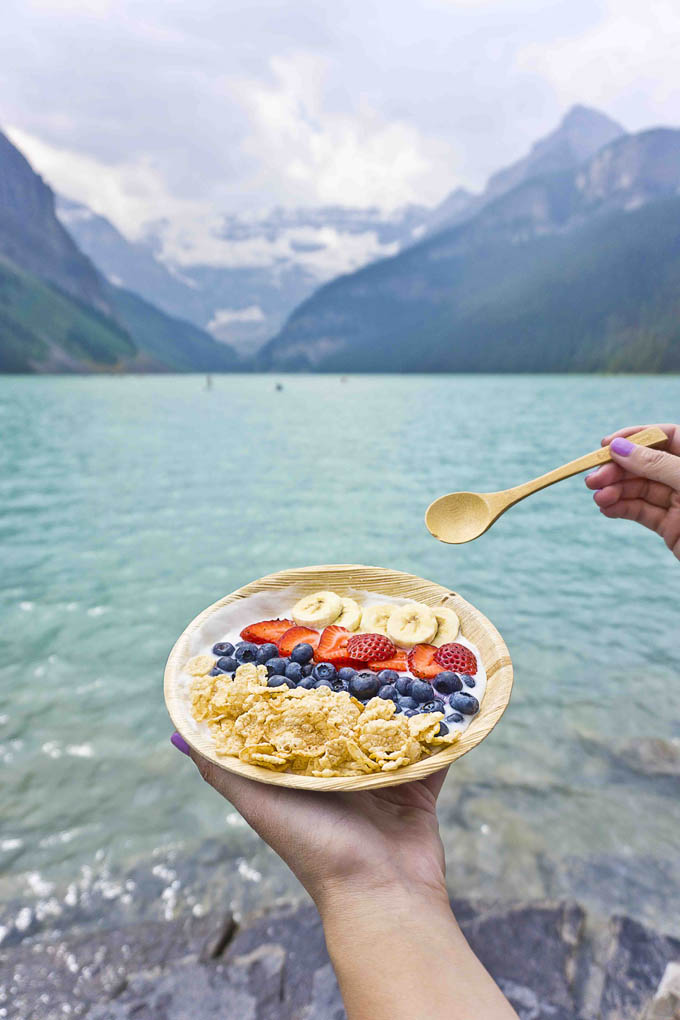 End of Summer Smoothie Bowl
At the end of August, I was savoring the last days of summer with my summery Kellogg's Special K Original Cereal Special K smoothie bowl.  Special K is so versatile that you can play around with lots of fun and delicious toppings. I found that Special K really goes well in a berry blend smoothie bowl with goji berry topping and also edible flowers.  This combo was great for breakfast or a snack and super refreshing on those warm summer days.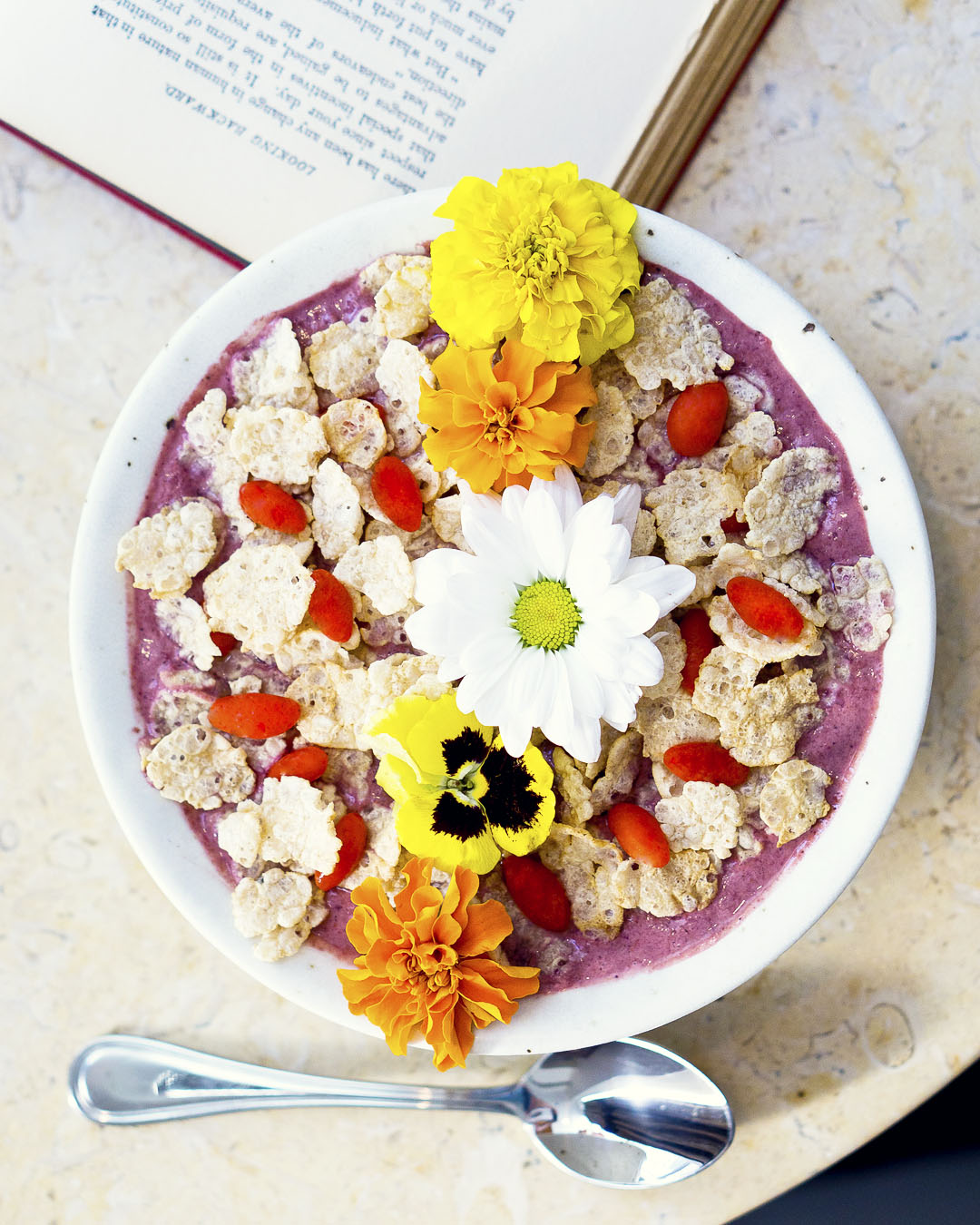 Energy Boost Before the Weekend Bowl
When I'm needing something to power me through to the end of the week, I turn to Kellogg's Special K Original Cereal for a boost of energy. This time, a matcha avocado smoothie bowl with some playful toppings – dragonfruit flowers and kiwi stars.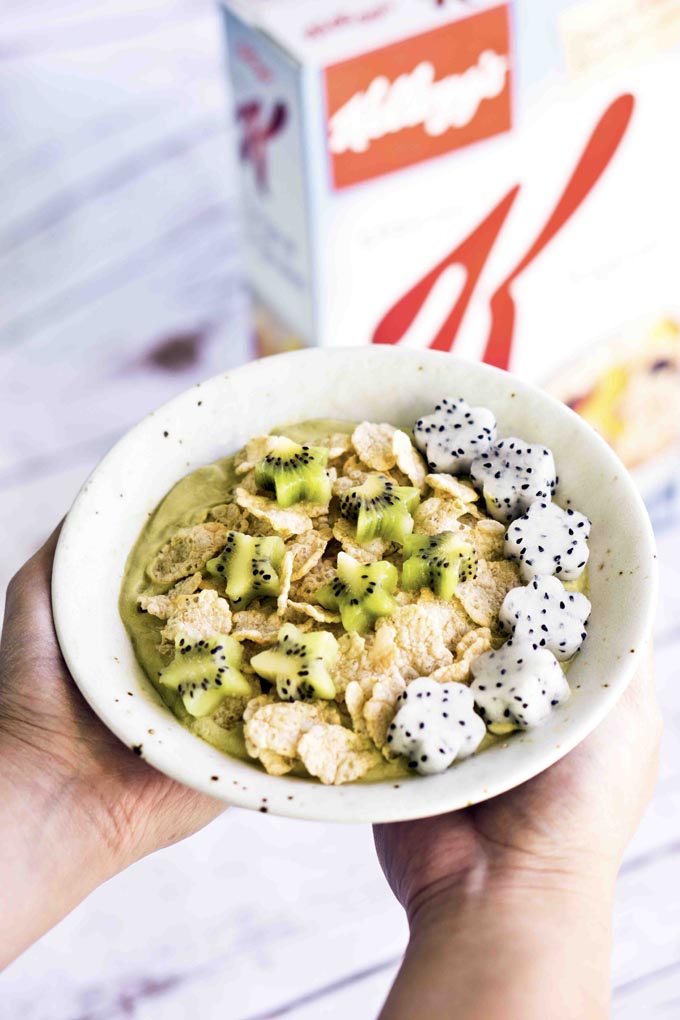 I've had a lot of fun playing around with toppings and smoothies with my Special K cereal.  How do you like your Special K?  Let me know in the comments below!
For more inspiring Special K topping ideas, visit www.specialk.ca.
Disclosure:  This is a sponsored post in collaboration with Special K.