With summer upon us, there's no better time than to enjoy some al fresco dining.  Homer Street Cafe has introduced a new Happy Hour with snacks and cocktails to be enjoyed on their beautiful outdoor patio.  Happy Hour at Homer Street Cafe happens from Monday to Friday 2:30 pm – 5:30 pm and every night from 9:30 pm till close.  I was invited to a media event recently to try out their Happy Hour menu.  Here's a look at what Homer Street Cafe has to offer.
Disclosure:  All food and drinks in this review were complimentary. Opinions are my own.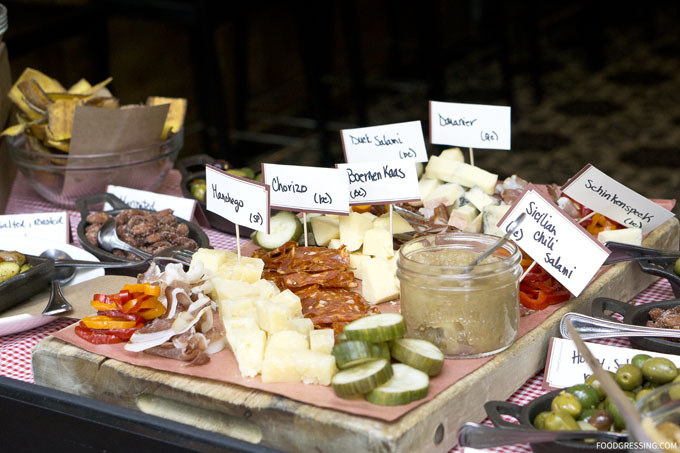 On the Happy Hour Menu are snacks, desserts, wine, beer and cocktails.  Some of the tantalizing snack items include the Maple Butter Pork Belly, Fried Chicken Dip Sandwich, Fried Rotisserie Chicken Wings and more.  For desserts, there are the Chewy Peanut Butter Cookies with Nutella Cream and Chocolate Pudding.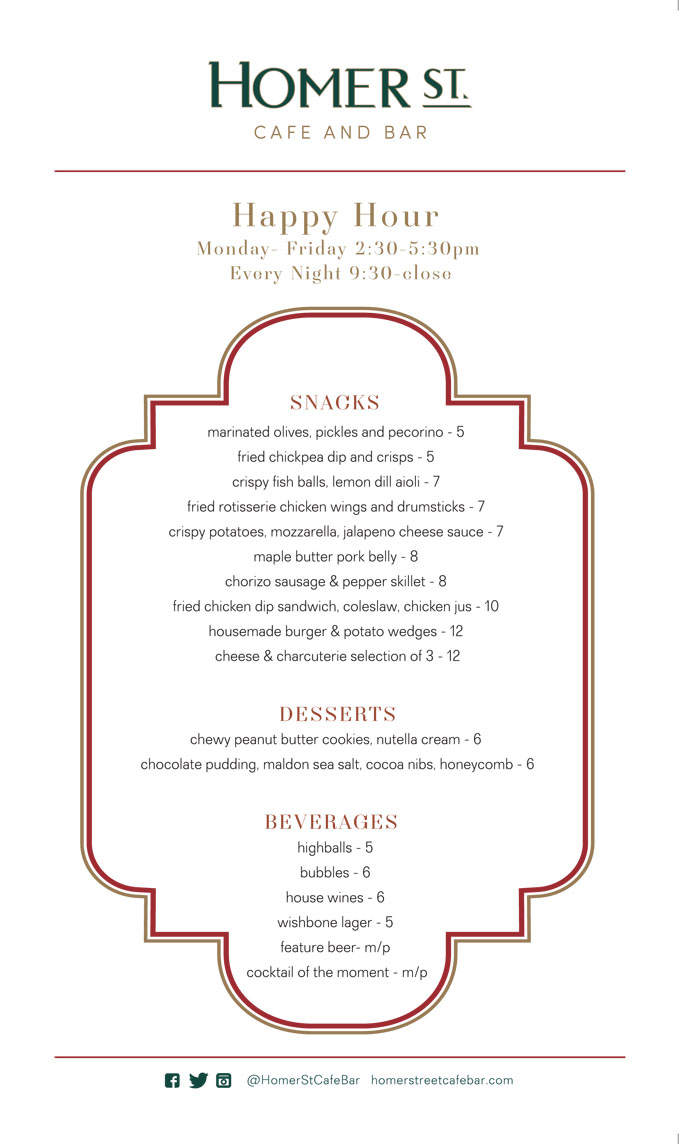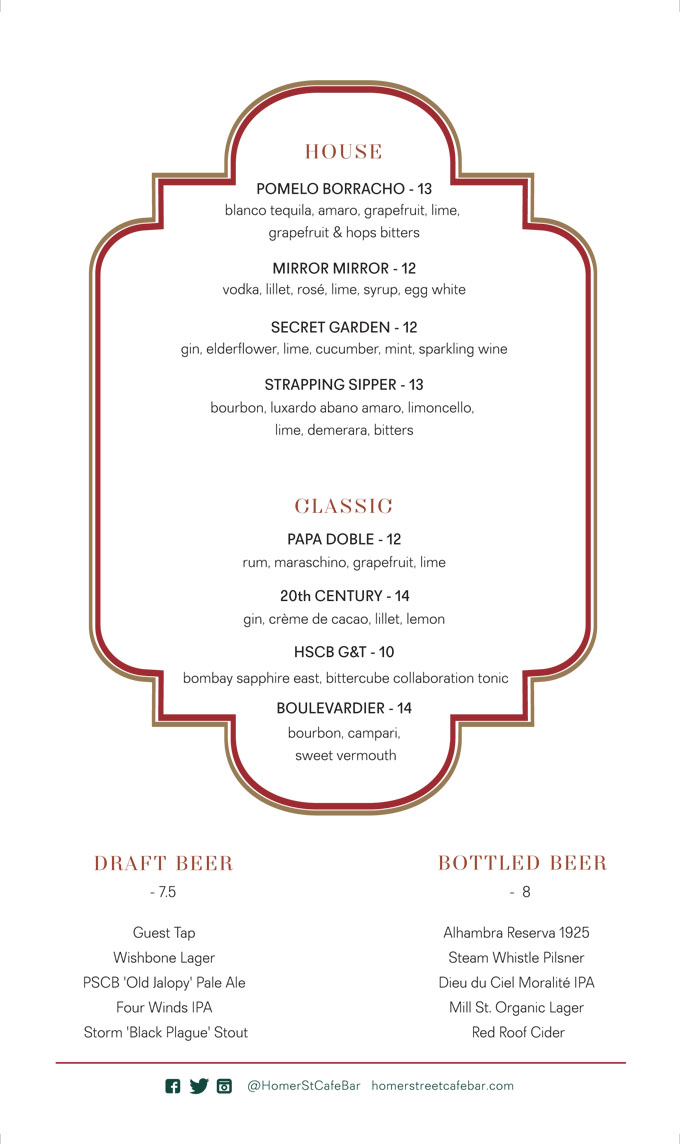 One of my favorites from the media event was the Chorizo Sausage and Pepper Skillet.  I kept on indulging in this hearty dish with crispy vegetables and smoky-flavoured chorizo sausage.  Unfortunately, I loaded up on this dish so much that it reduced my capacity to try other things!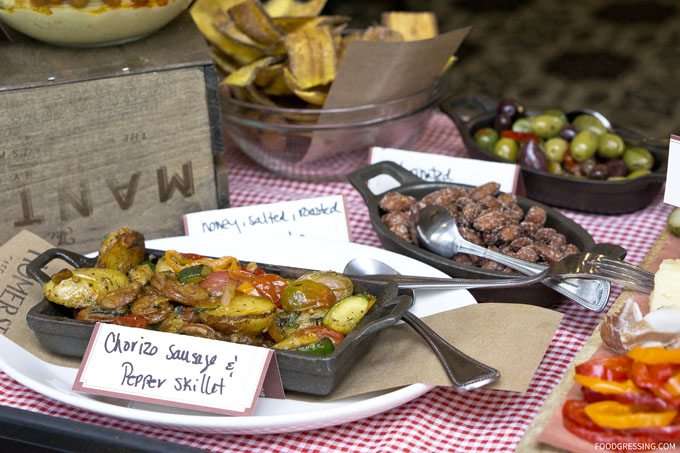 The Fried Chickpea Dip and Chips were also winners in my books.  I loved the smooth and creamy dip with crispy chick peas.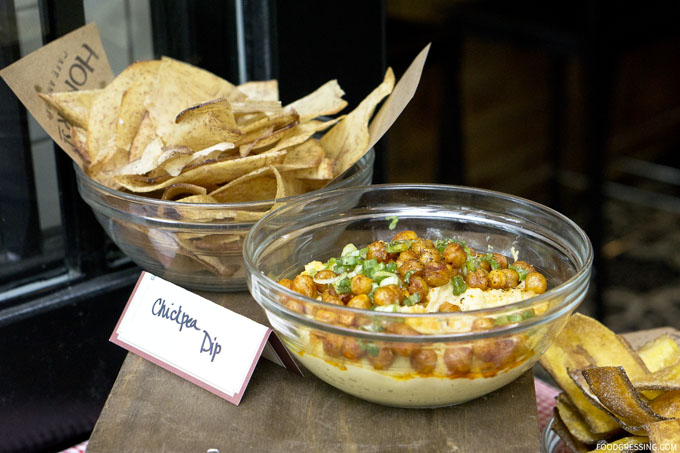 The Fried Rotisserie Chicken Wings and Drumsticks with a nicely, crispy exterior were also enjoyed by attendees.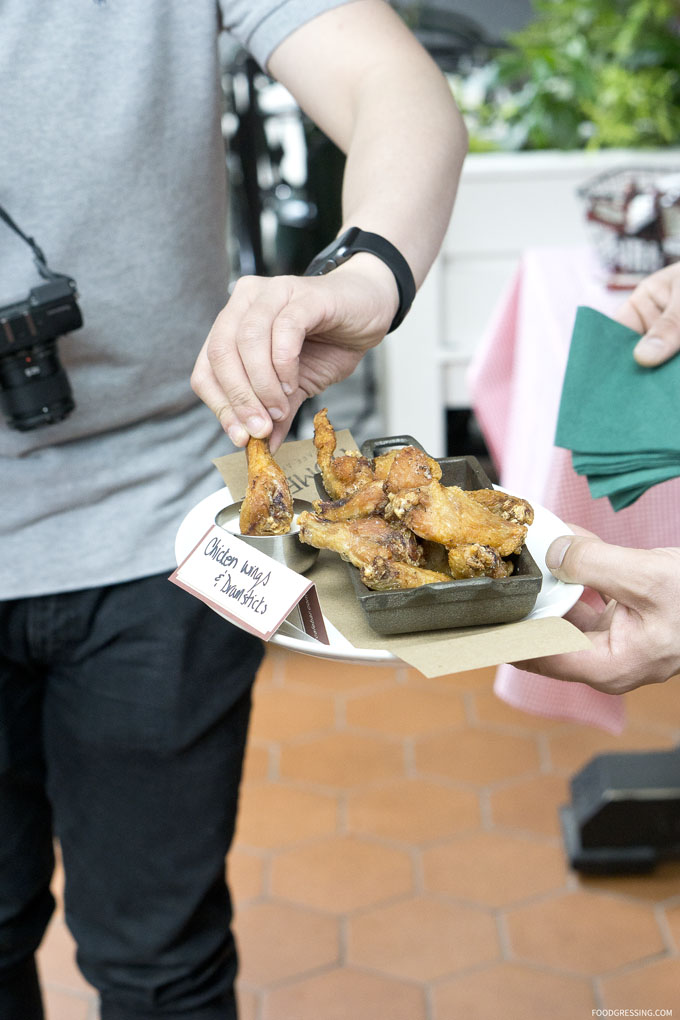 The Crispy Potatoes, Mozzarella with Jalapeno Cheese Sauce had a melt-in-your-mouth sort of goodness.  So delicious that they're addictive!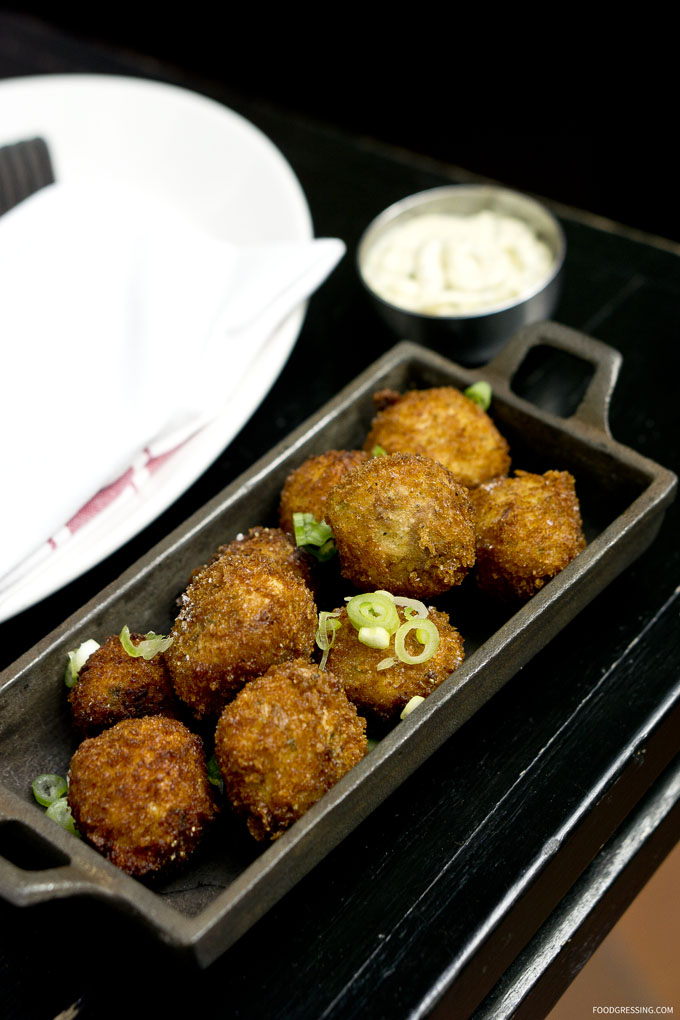 For a larger size "snack," Homer Street has very juicy, flavourful House-Made Burgers.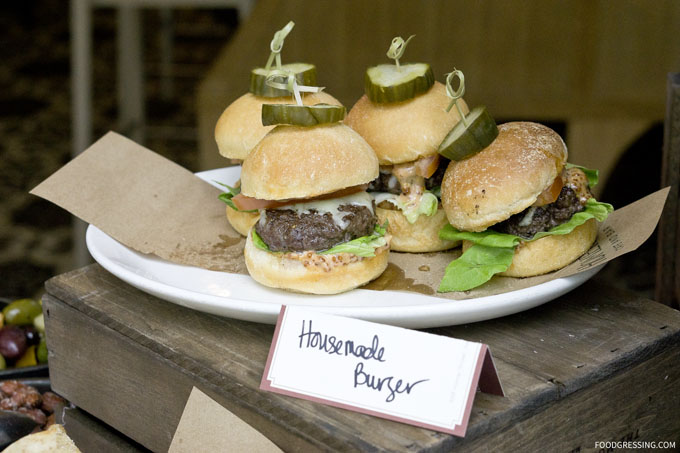 And to finish off, some sweet treats of course…the Chewy Peanut Butter Cookies with Nutella Cream.  A nicely crumbly cookie with nutella cream and raspberry on top.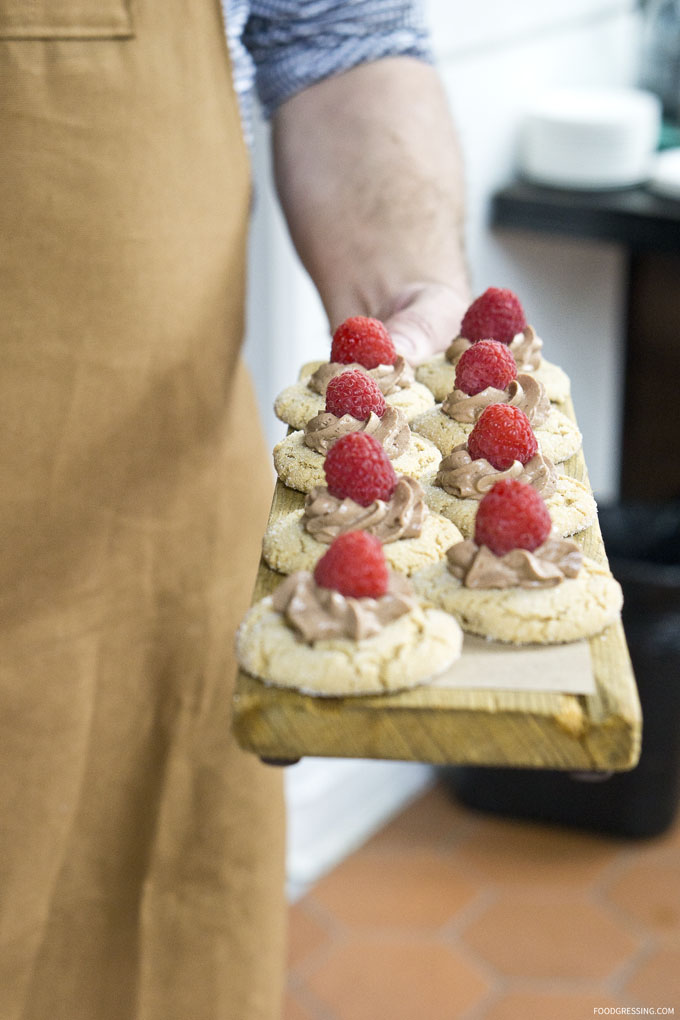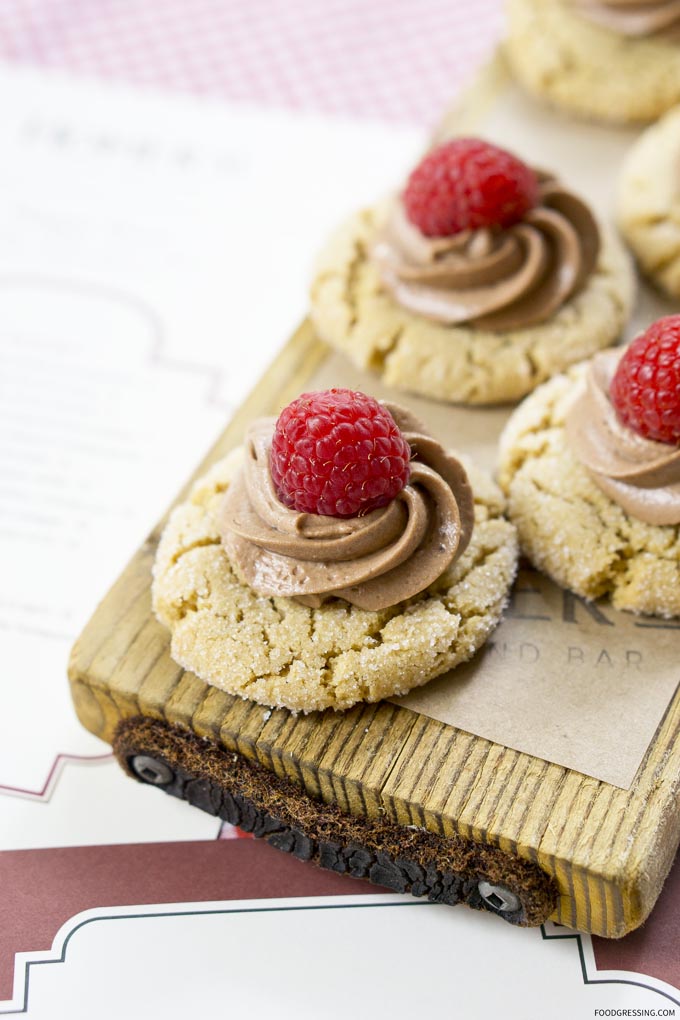 For more information on Homer Street Cafe's new Happy Hour menu, visit homerstreetcafebar.com