Last month, I had the pleasure of attending a media tour organized by Tourism Abbotsford featuring local farmers and producers.  The theme was "Eat, Play, Love Abby" as Abbotsford offers unique and remarkable experiences for dining, being active and immersive in community and culture.  Here's a recap of the media tour.
Spruce Collective & Maan Farms
The tour started off with an arts and crafts session organized by Confetti Floral and Spruce Collective.  We had a fun time putting together our own herb garden and customizing the wooden box bases with paint and lettering.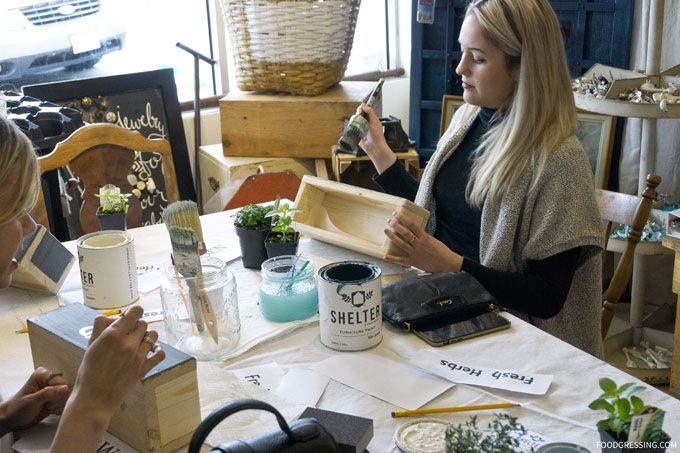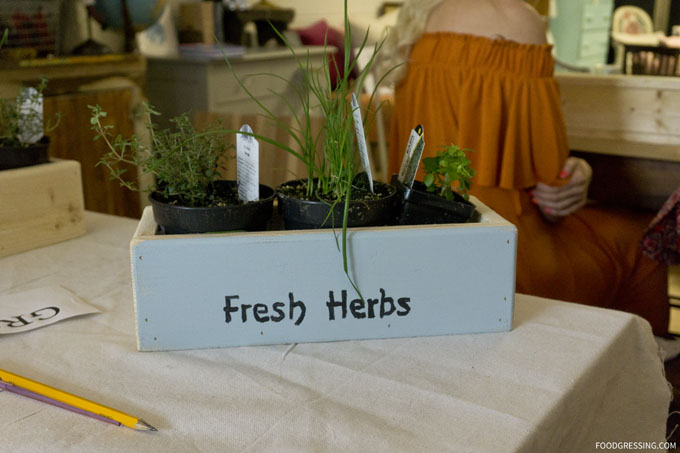 Maan Farms
Afterwards, we proceeded to Maan Farms new, rustic, luxury venue for a gorgeous long-table dinner prepared by Restaurant 62's Jeff Massey.  It was a picturesque setting with pretty florals by Confetti Floral, swinging lights, guitar strums and singing by Ryan McAllister, and farm-to-plate food and wine by local producers.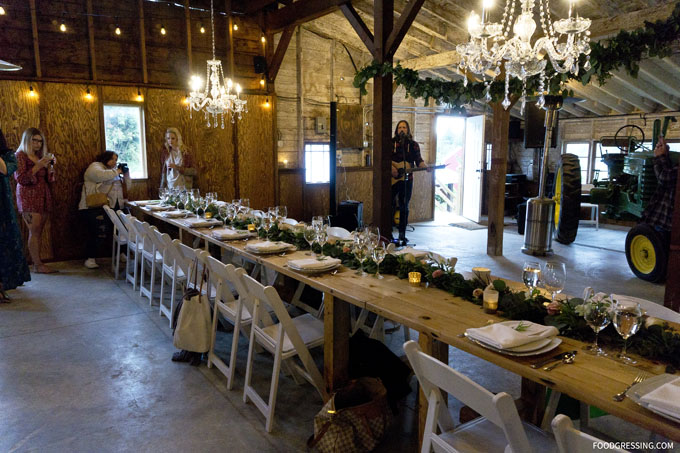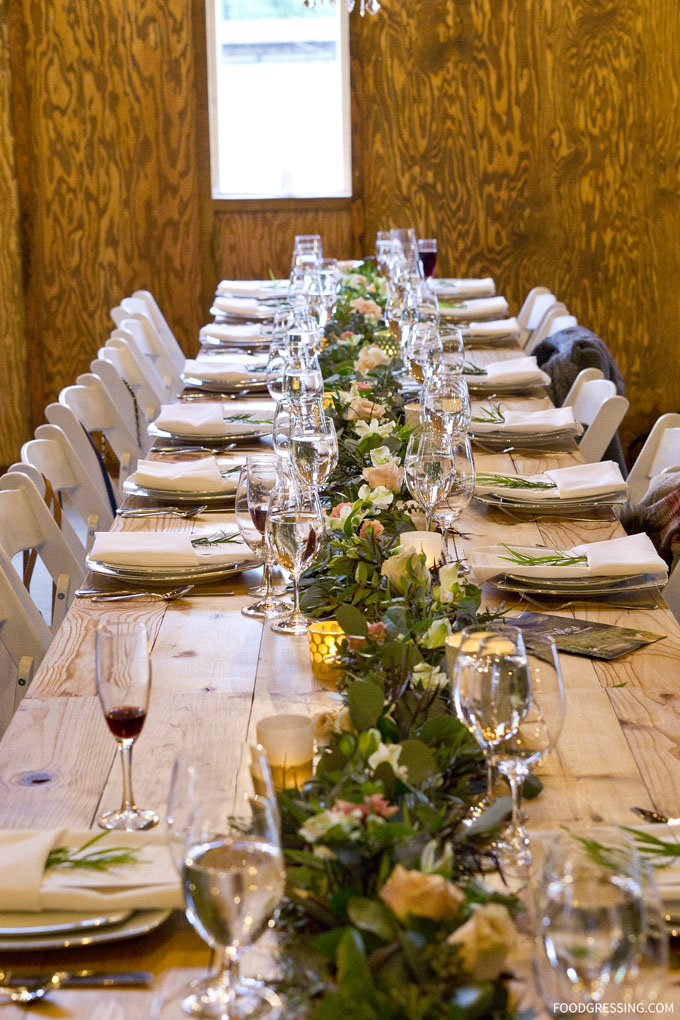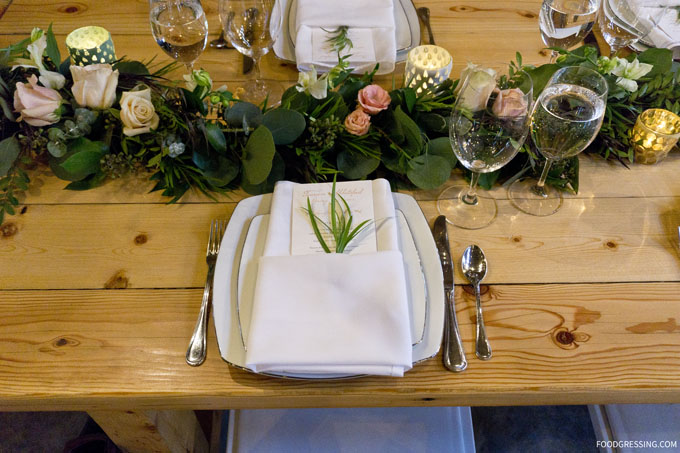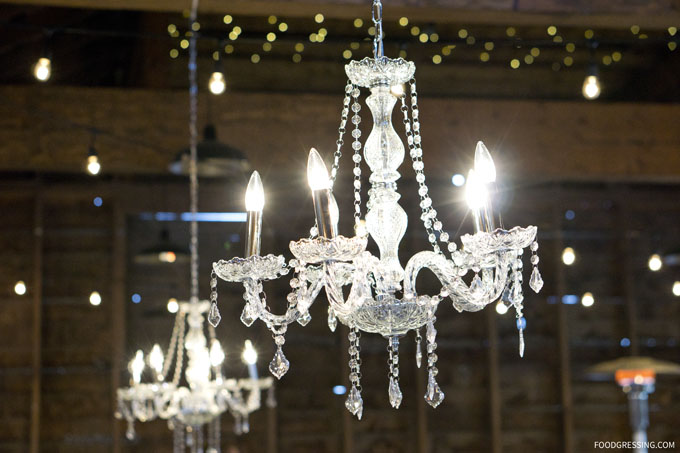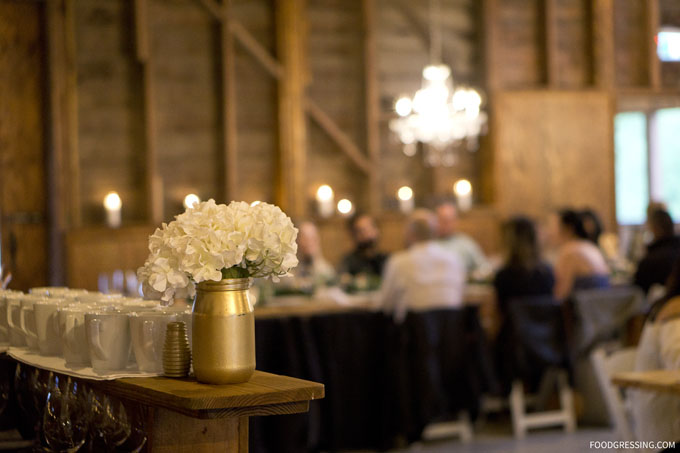 Our first starter was the True Grit lettuces with Mt. Lehman Cheese goat cheese, radishes, pickled rhubarb, candied walnuts, and rhubarb vinaigrette.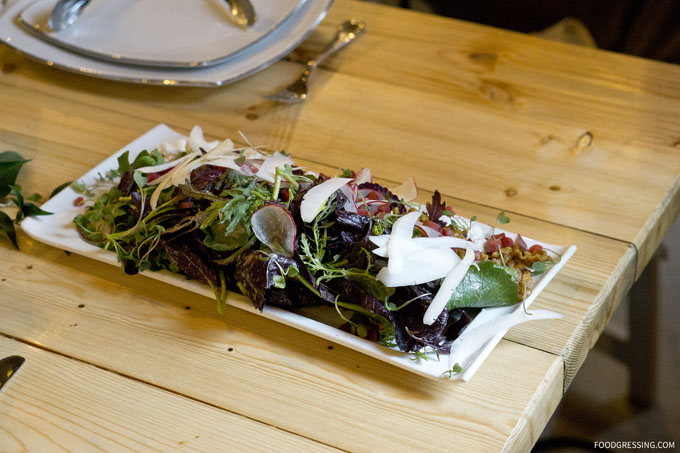 Next was the Yarrow duck breast with fava shoot risotto, shaved parmesan, black pepper and honey gastrique by Campbell's Honey.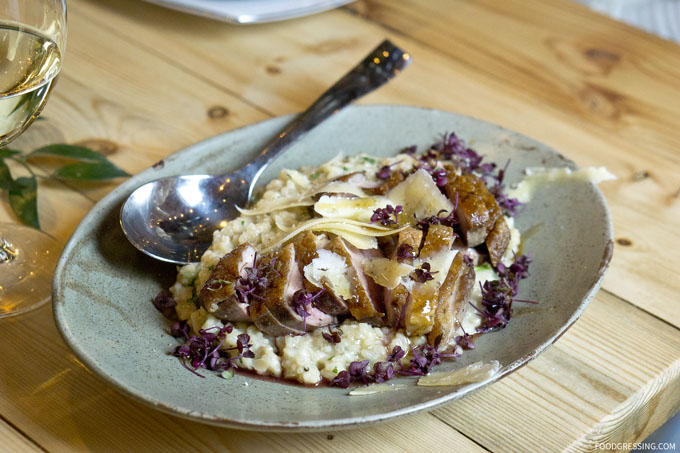 Moving on to entrees, we indulged in whole roasted galaantine of Central Park Farms chicken, wilted greens and salsa verde.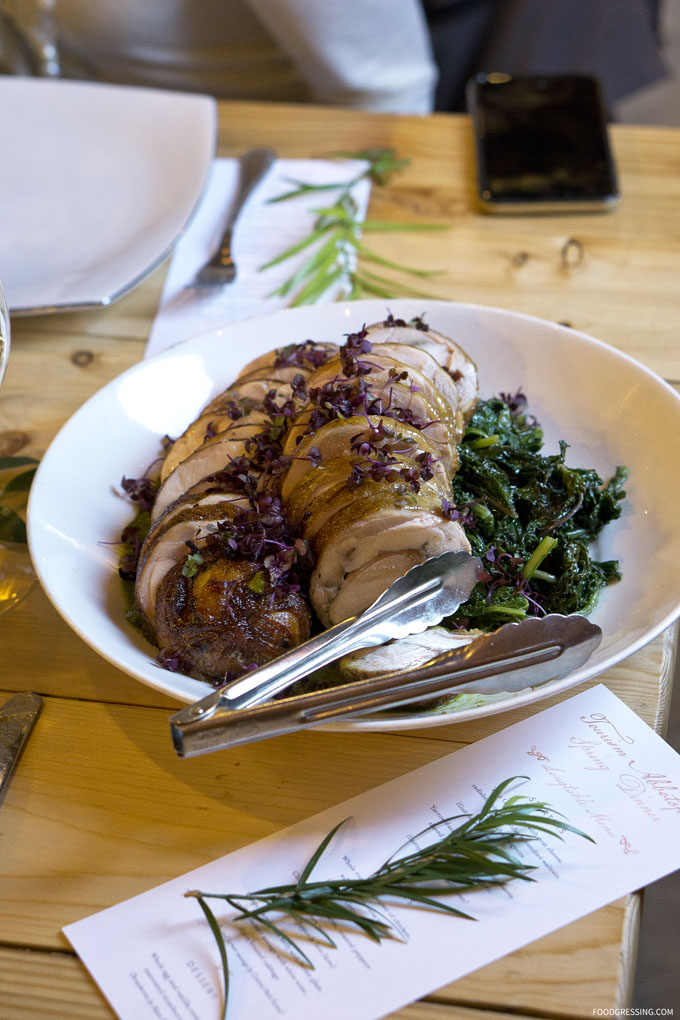 A delicious vegetarian entree was the charred eggplant puree, roasted peppers and new potatoes.  The eggplant and roasted peppers were provided by Taves Farms.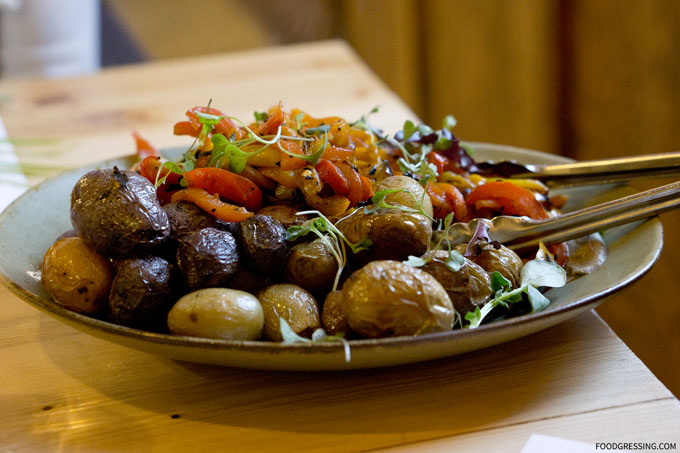 I absolutely loved the crispy seared pork belly with honey glaze, grilled farmer sausage with white wine, and dijon braised cabbage.  The pork belly and farmer sausage was provided by Central Park Farms.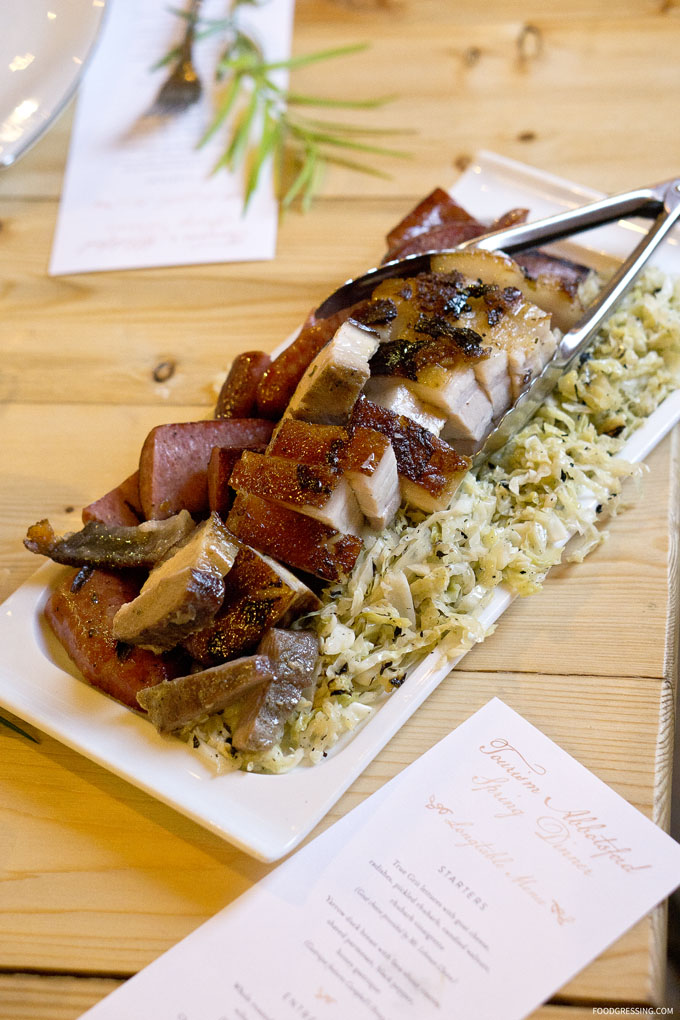 And for dessert, whole egg and vanilla custard with macerated Maan Farms strawberries.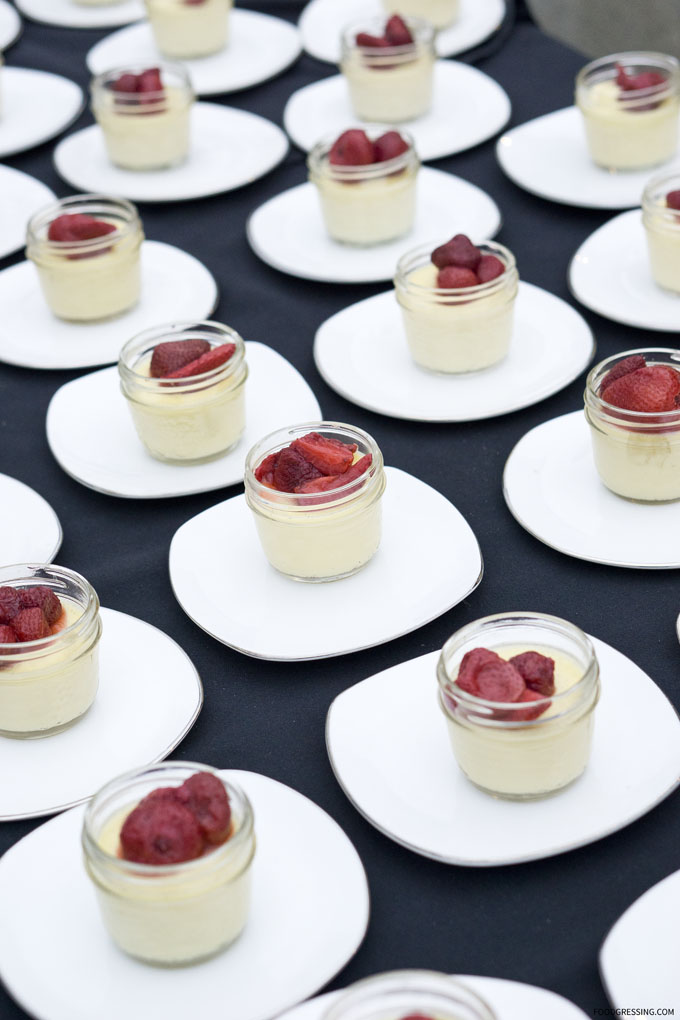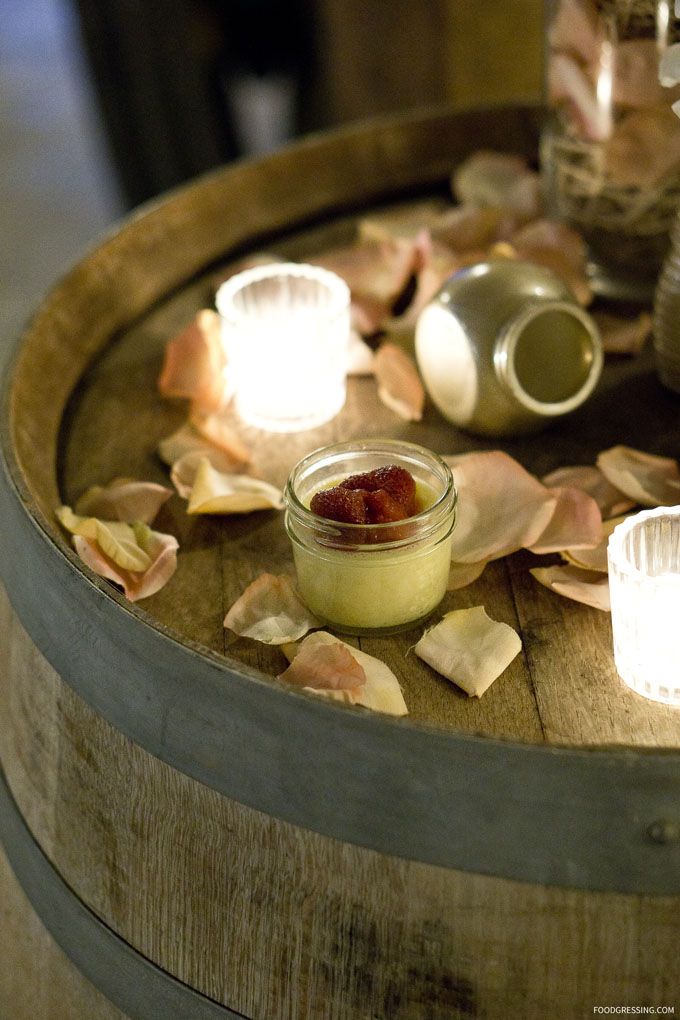 To wrap up a beautiful evening, attendees enjoyed roasting marshmallows by the fire pits.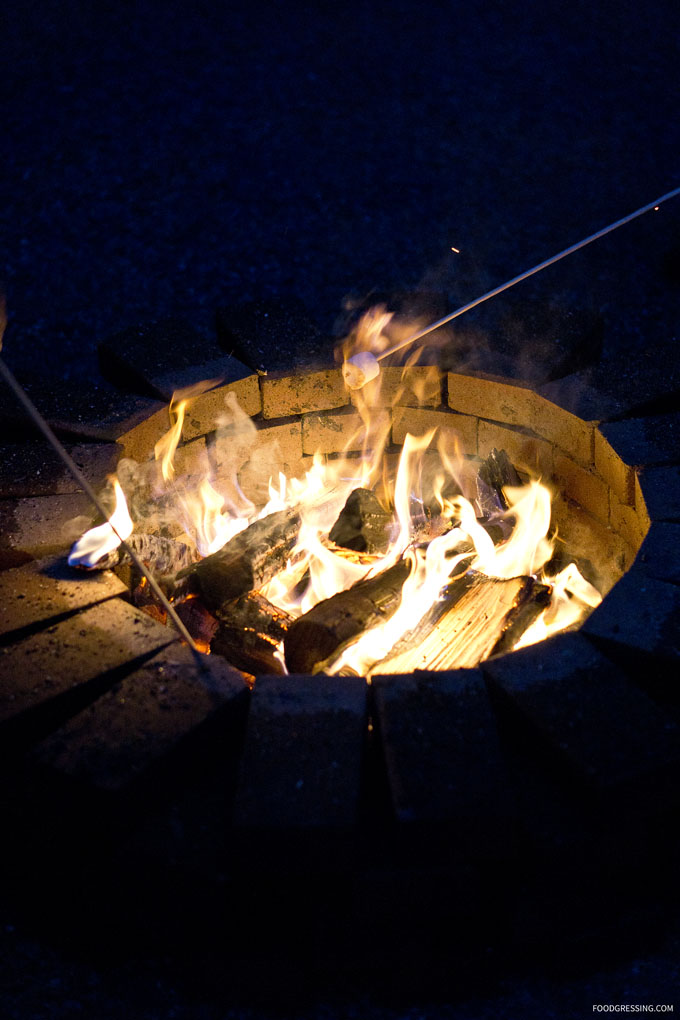 With summer upon is, it is a great time to explore Abbotsford's many festivals, eateries, activities and trails.  Thank you Tourism Abbotsford, Slap Communications, Maan Farms, Destination BC, Restaurant 62, Taves Farms, Confetti Floral, Spruce Collective, Mt. Lehman Cheese, Central Park Farms, Campbell's Honey, Seaside Pearl Winery, and Ryan McAllister.
For more information on how to Eat, Play, or Love Abby, visit tourismabbotsford.com and follow the hashtag #EatPlayLoveAbby.