When my family and I visited Red Deer this summer, we had the pleasure of staying at the Holiday Inn Hotel & Suites Red Deer South. Located just off Highway 2 on Gasoline Alley, this Holiday Inn serves as an excellent base for your adventures in Red Deer. And if you're planning to visit Westerner Days from out-of-town, the Holiday Inn Red Deer South is an ideal place to stay since it's just about a 5 minute drive away. Here's a look at why you should stay here on your next visit to Red Deer.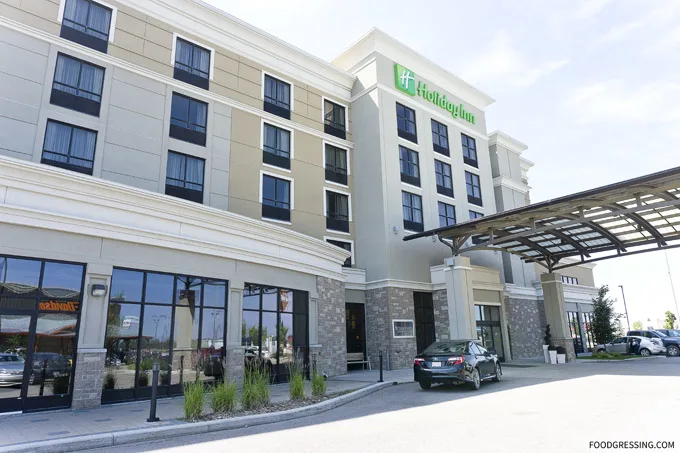 Holiday Inn Red Deer South is relatively new having been built in 2012. You'll find it to be luxurious, modern, comfortable and welcoming starting at check-in. The staff was friendly and helpful during the check-in process which made it quick and easy.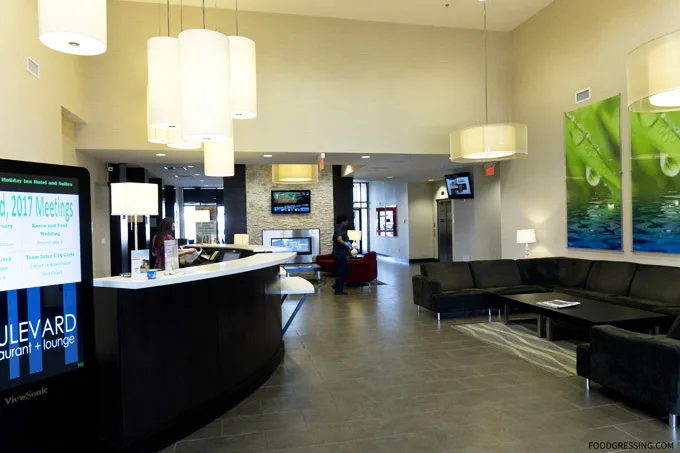 Our room was wonderfully spacious, clean and comfortable and featured a King bed and sofa bed. In-room amenities that I took advantage of included free wi-fi, a hot beverage maker with complimentary coffee and tea, and a mini-fridge.
We were delightfully surprised to see a welcome gift from the hotel which was a bottle of wine, macarons and chocolate-dipped strawberries.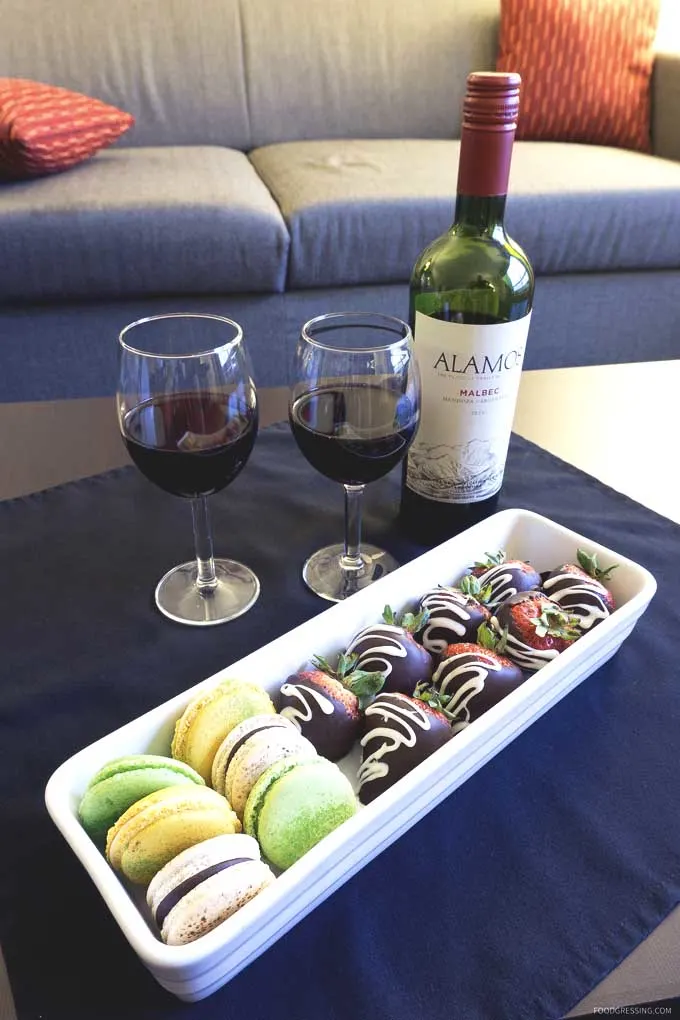 The bathroom was also very luxurious in a contemporary style. The counter space was very generous and the number of towels given was quite reasonable.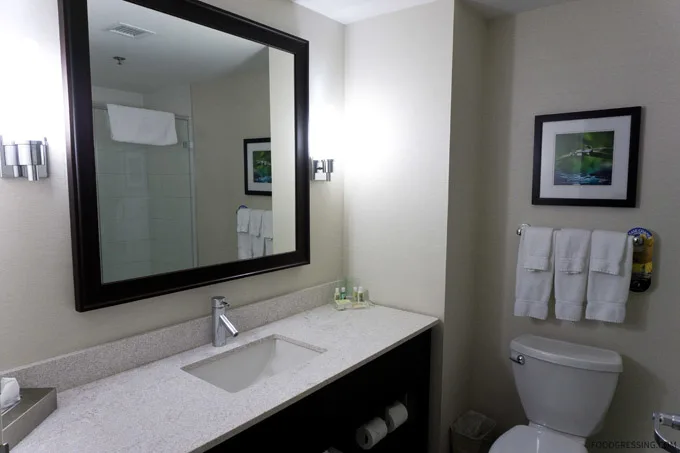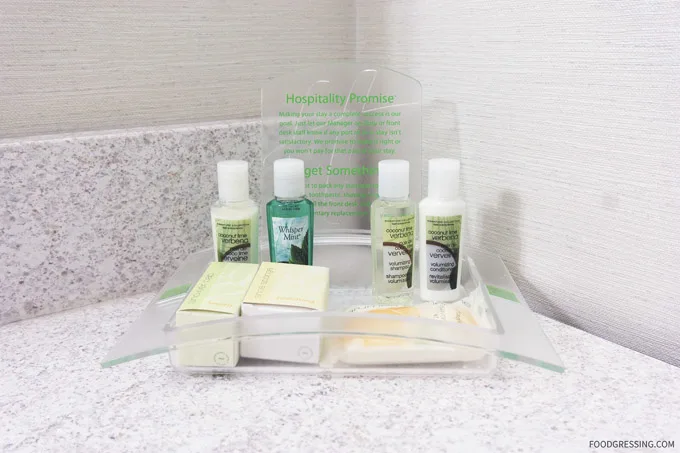 One of the highlights of the hotel is the pool area which has an impressive waterslide, indoor pool, a sauna, and an adjacent fitness center. During my stay, I saw that many families enjoyed the area in the evening.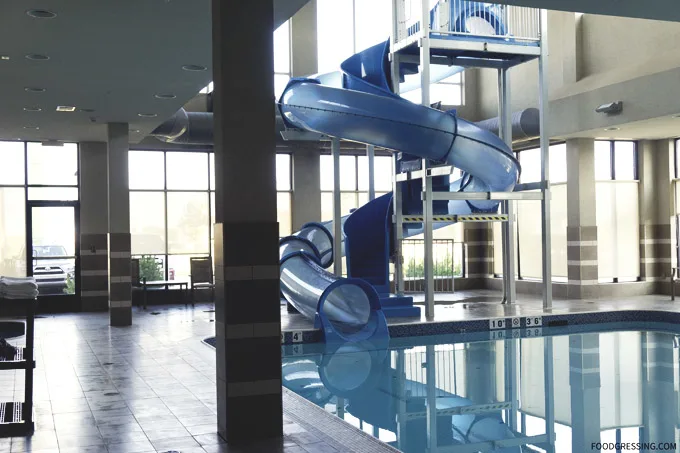 And for dining? Look no further than the hotel's restaurant, Boulevard Restaurant, which is Red Deer's #1 Restaurant according to TripAdvisor. Led by Executive Chef Emmanuel David, Boulevard Restaurant has you covered for breakfast, lunch, dinner and late night. During our stay, we ordered room service for breakfast and enjoyed some hearty, breakfast entrees including eggs benedict, waffles, and veggie skillet.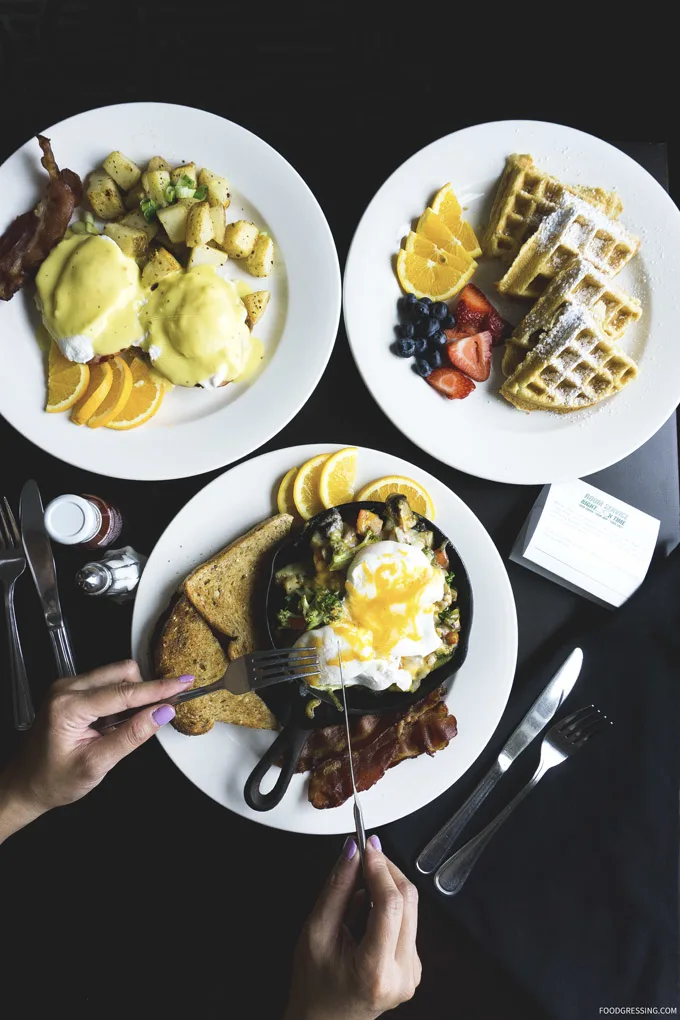 \
Dinner at Boulevard was one of the most memorable parts of our stay. If you visit on Friday or Saturday, they offer a AAA prime rib dinner special which is utterly delicious.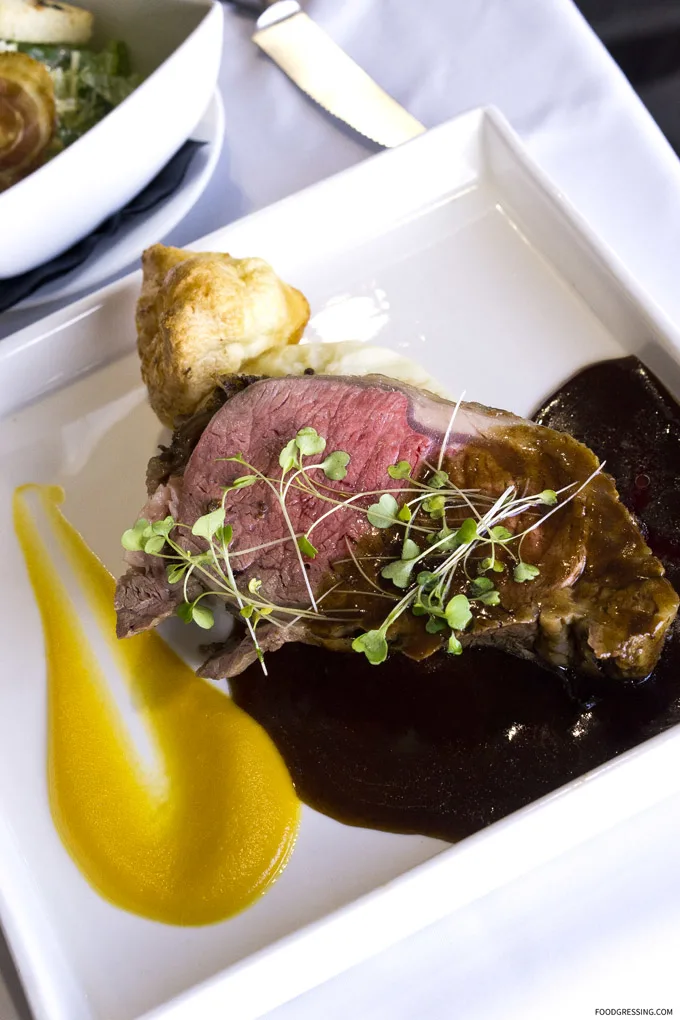 We were even able to watch the fireworks from Westerner Days from our room!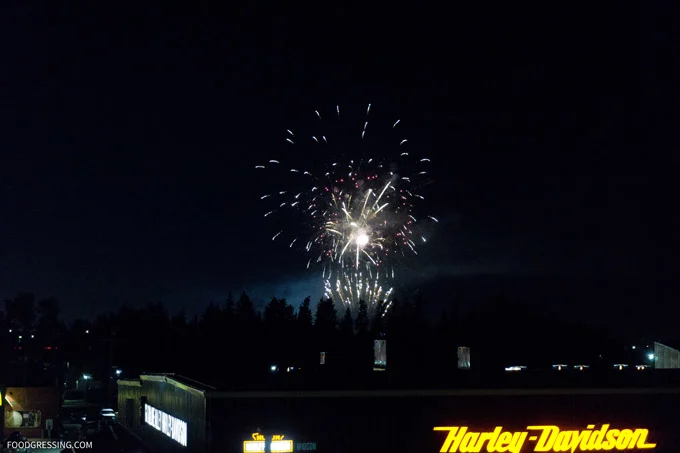 Overall Impression
The Holiday Inn Hotel & Suites Red Deer South served as a fantastic home base for our visit to Red Deer. The hotel already comes highly rated by other visitors and I can personally attest to it being an ideal accommodation for visitors to Red Deer.
Disclosure: This hotel stay was sponsored by Tourism Red Deer.
Holiday Inn Hotel & Suites Red Deer South
Address: 33 Petrolia Dr, Red Deer County, Alberta
Website: www.holidayinn.com/SouthRedDeer/HolidayInn‎