My friend recently organized a small get-together at Glowbal, which is one of her favourite places in the city for Happy Hour. I had never tried their Happy Hour menu although my last group dining experience at Glowbal left much to be desired (see post here). Nevertheless, I decided to keep an open mind and joined my friends at Glowbal.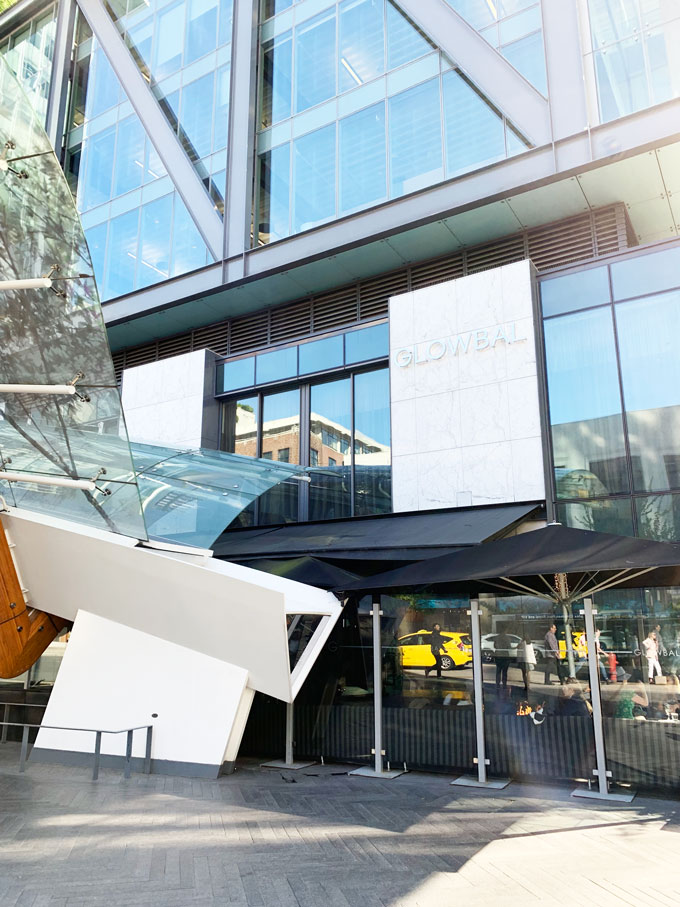 Glowbal's spacious, bright, and charming patio is a great place for Happy Hour dining. The space is a modern, garden oasis with human-sized "bird-cage" booths, overhanging baskets of plants, and a variety of greenery arrangements.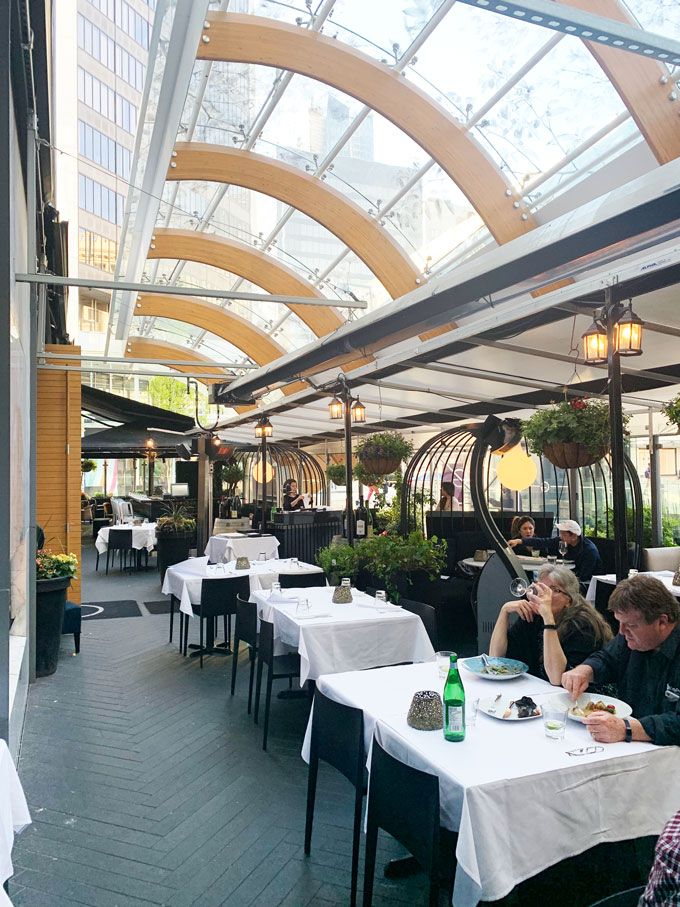 Glowbal's Happy Hour (or Cocktail Hour as they call it) happens daily from 2:30 pm to 6 pm. They offer drink specials, buck-a-shuck oysters, and a range of share plates ($4 – $12) with vegetarian, gluten-free, and vegan options.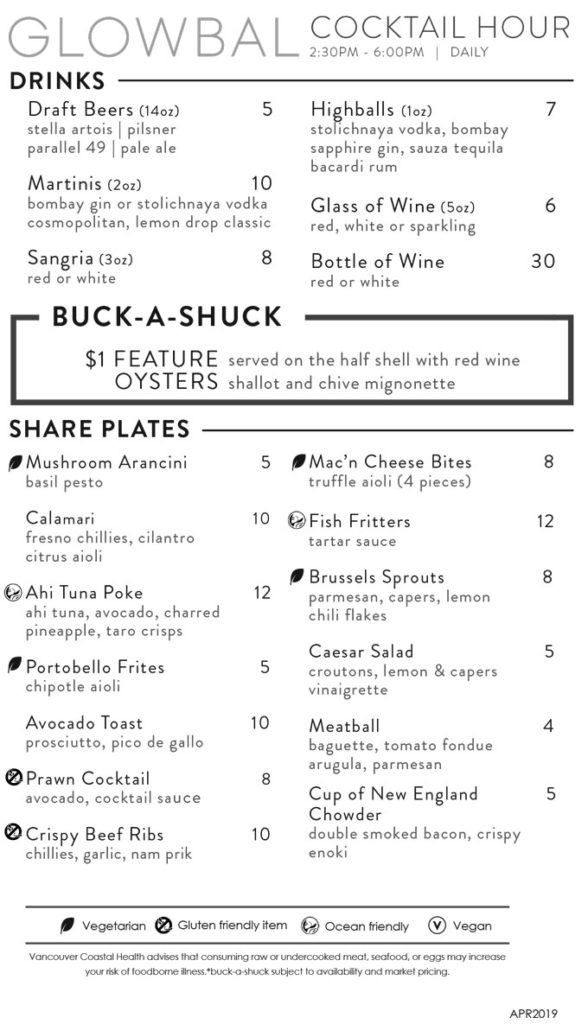 I arrived late to the gathering and was only able to order one plate before the firm 6 pm cutoff: the Oceanwise Fish Fritters ($12). The batter was nicely crispy and golden brown while the inside was flaky and hot. I would order this again.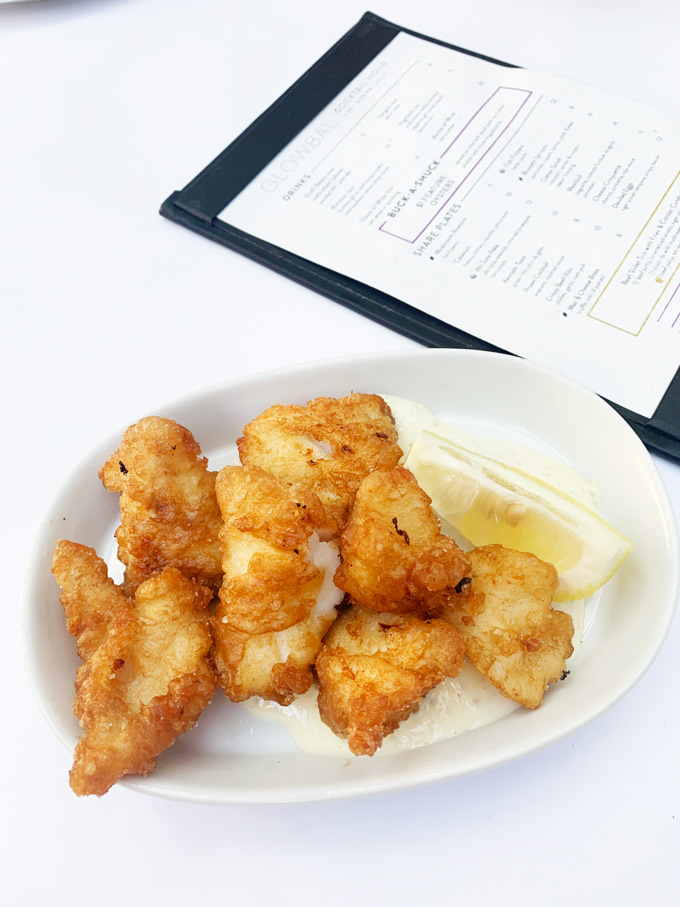 My friends ordered several items and ate most of them before I arrived. I only was able to photograph the buck-a-shuck oysters and the Oceanwise Ahi Tuna Poke ($12). The poke had ahi tuna, avocado, charred pineapple and taro crisps.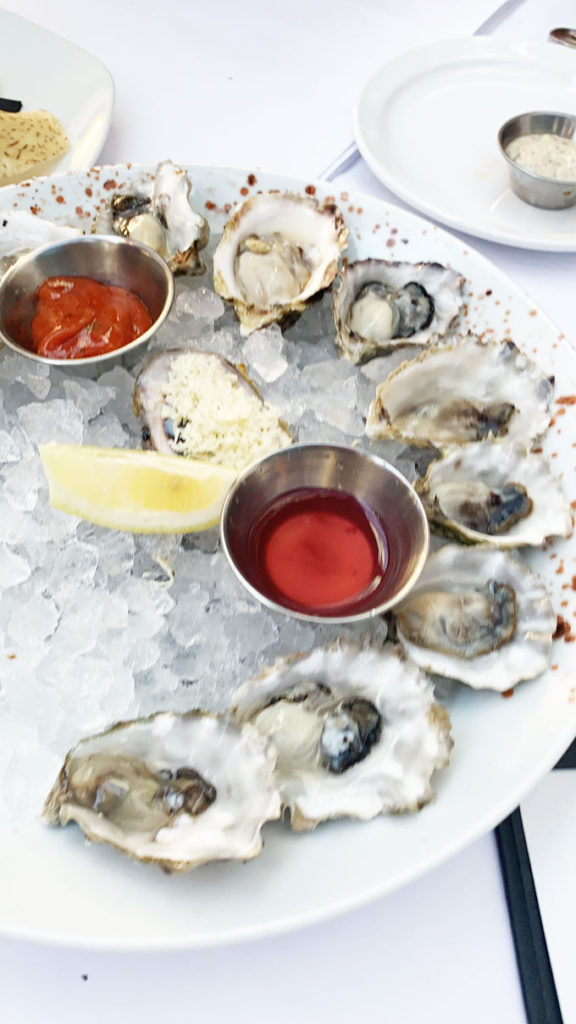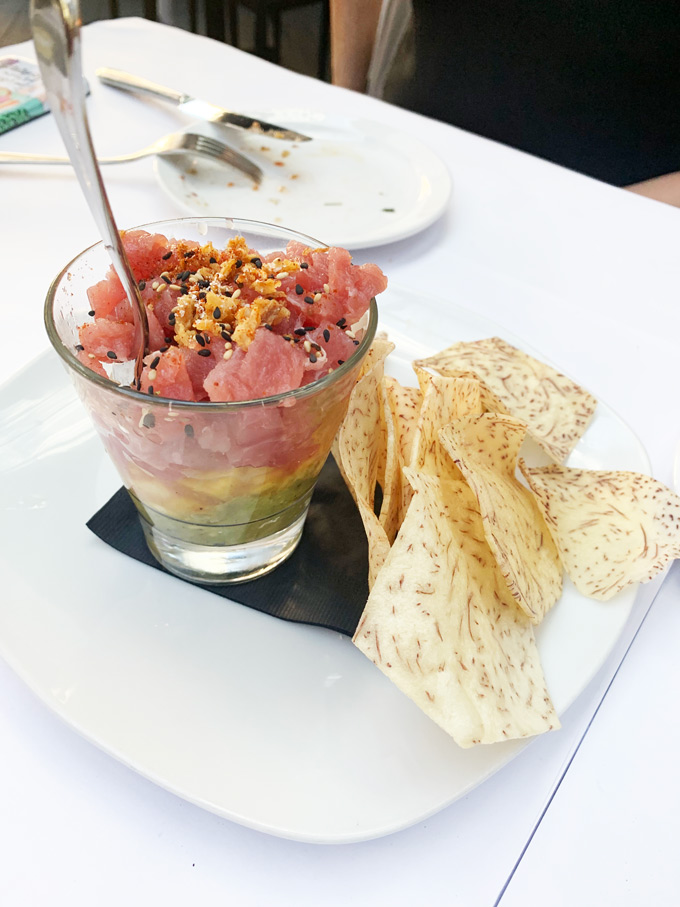 Overall Impression
Unfortunately, I don't have much to add to this review as I only was able to try one dish. However, my friends seem to have enjoyed Glowbal's Happy Hour on multiple occasions. The Happy Hour menu does offer items that fit my taste. I would be interested in returning in the future. Rating: 4/5
---
Glowbal
590 W Georgia St, Vancouver, BC
www.glowbalgroup.com/glowbal