I recently ventured to Glowbal restaurant for a friend's bachelorette night. Glowbal seemed like the ideal place to start the stag night; it's sleek, sophisticated and set the right tone before we headed out on a night on the town. Located at the corner of Seymour and West Georgia, Glowbal is one of the most spacious restaurants in Metro Vancouver. They offered us a private dining room to accommodate our group of 20.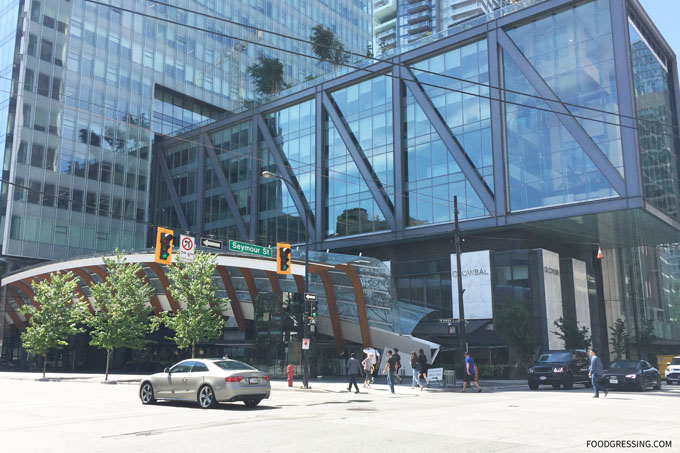 The private dinner took place on the second level of Glowbal in the Gold Room which has a maximum capacity of 60. We were offered a group menu rather than the regular dining menu. I went with the Ocean Wise Salmon signature entree which featured saffron poached new potatoes, baby summer squash, fresh peas, cauliflower and pea puree ($29.95).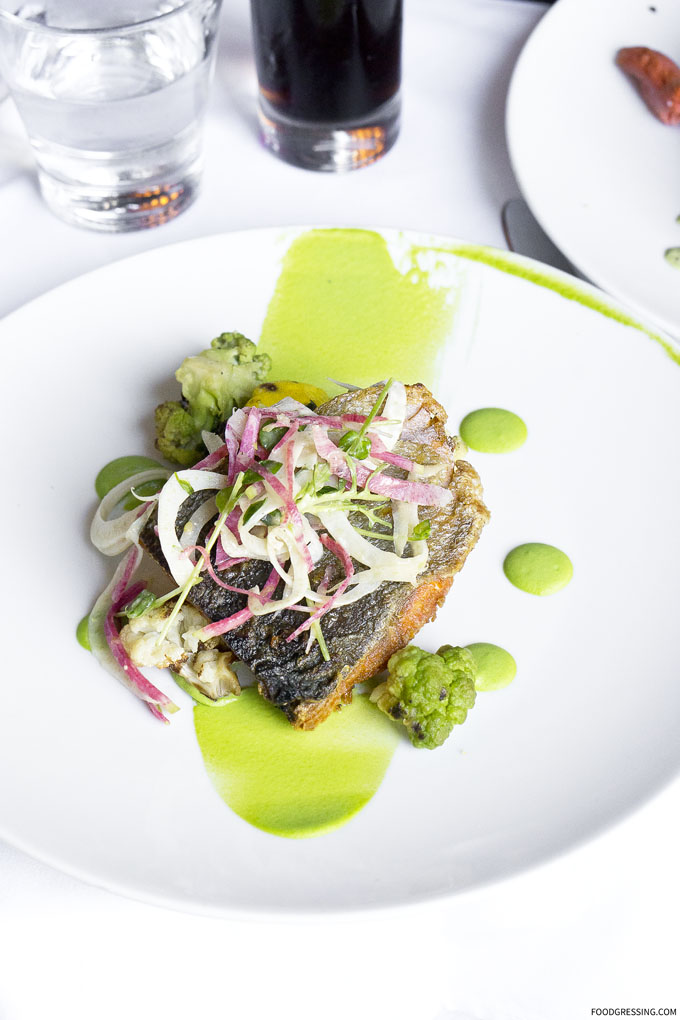 Now, this was my first time dining at Glowbal and with all the pizzazz of its chic interior I was hoping for a spectacular dish. The dish was only OK and lacked any sort of wow factor at the price of $30. The salmon was medium rare and had a nice crispy skin while the salad tasted fresh. However, the dish lacked a sort of flavour that would excite my palate. I thought the pea puree would have added some interesting flavours but that was not the case.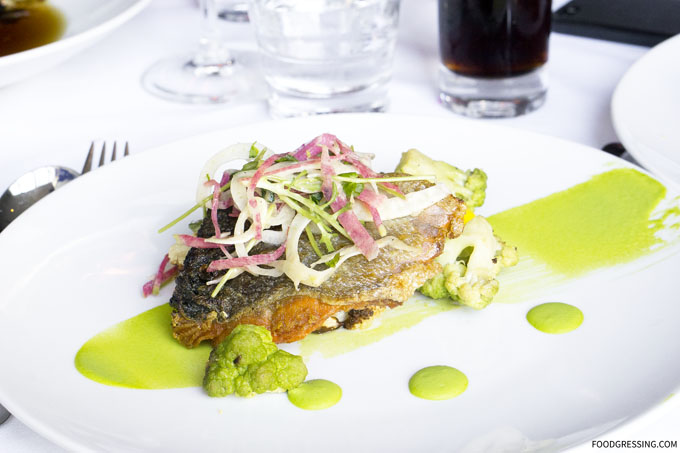 The guest beside me had an Ocean Wise Miso Sablefish featuring shiitake mushroom consomme and a soba noodle salad. At $40, this was the most expensive entree offered with our group menu. After speaking with her, she didn't seem all that excited about it either and didn't find it to be worthy of the price.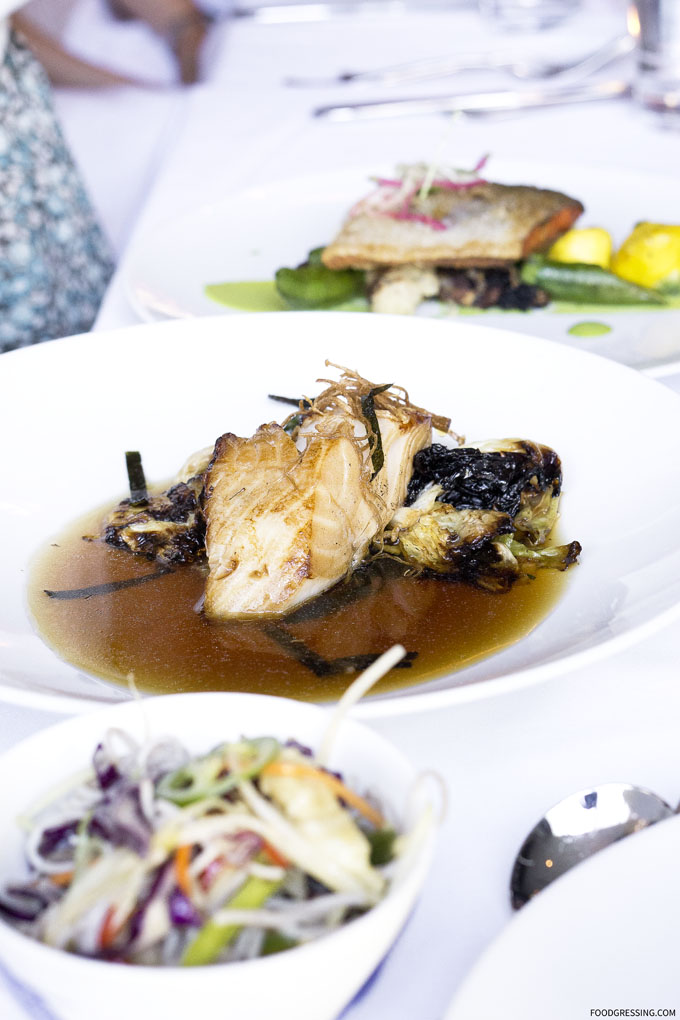 While the food didn't quite impress, the service was top notch as we had a few dedicated servers for our party. The ordering and delivery of the dishes were handled in an efficient manner. The staff was also mindful that we had to be out of the restaurant by 8 pm. Prior to handing out the bills, the main server announced that every person incurred a room charge which is 1% of your individual bill. The amount was inconsequential for me at $0.33 but it was interesting to see how the restaurant handles group dining.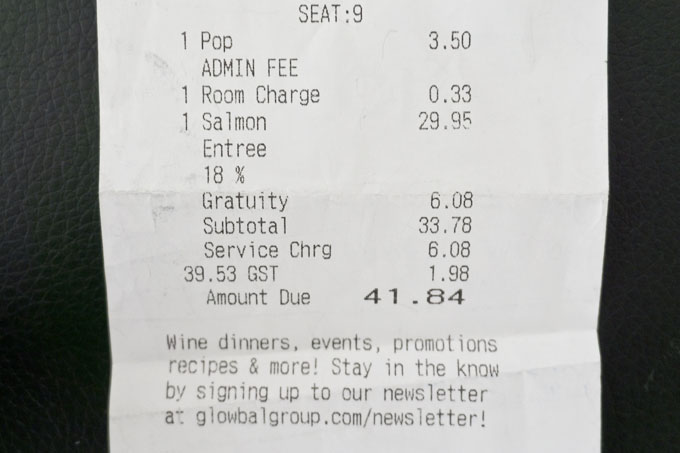 Overall Impression
While the service was stellar, the food seemed a bit expensive for what you get. I do think that the venue is very suitable for parties and events but the food didn't quite meet my expectations. Rating: 3/5
Website: www.glowbalgroup.com/glowbal/index.html