Caffè Artigiano has launched a new summer menu this week with a selection of chilled caffeinated (and decaffeinated) artisanal iced coffee, tea and soda.  I was invited to attend a media tasting of some of the new offerings.  Here's a look at what you can expect from Caffe Artigiano this summer.
Disclosure:  All food and drink in this review were complimentary.  Opinions are my own.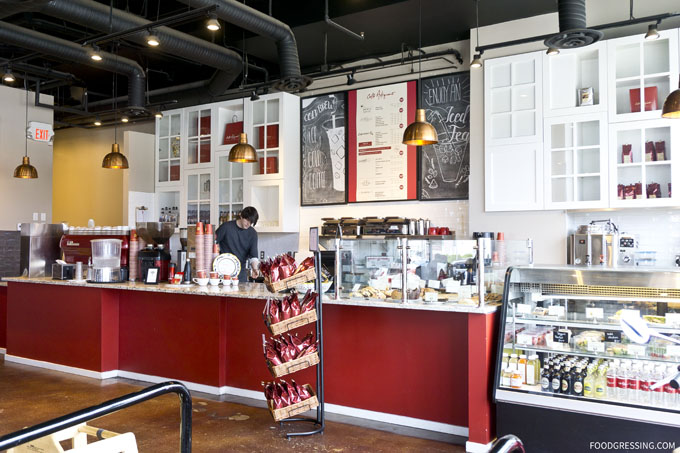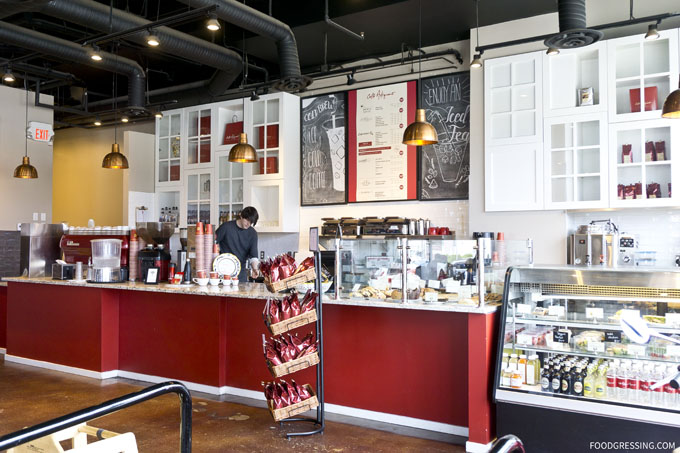 On the menu for new summer drinks are Ice Coffee, Ice Caffè Latte, Ice Spanish Latte, Frappé, Shakerato, Affogato, Ice tea, and Italian Soda.  There is also a new line of sandwiches and salads for the summer.  These include the "Paolino Piadina" made with rustic Italian flatbread, parmesan breaded chicken, roast garlic aioli, mozzarella, marinara sauce and arugula; the "Pavarotti" which is a green olive tapenade, Italian mortadella, nitrate-free country ham, smoked salami and provolone served on focaccia; and the "Sofia" which is melted brie and roasted asparagus in a crisp, warm savoury pastry.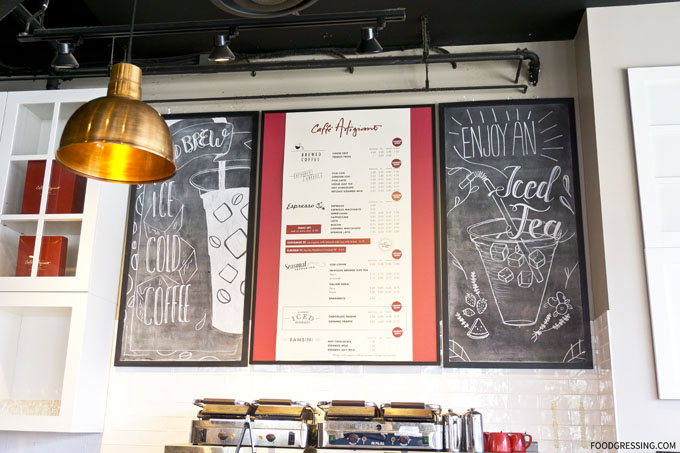 What I Tried
I tried the Affogato featuring a smooth pull of dark espresso poured warm right over a scoop of cold vanilla gelato by Mario's Gelato.  It was a soul-warming dessert with a mix of bitter and sweet flavours.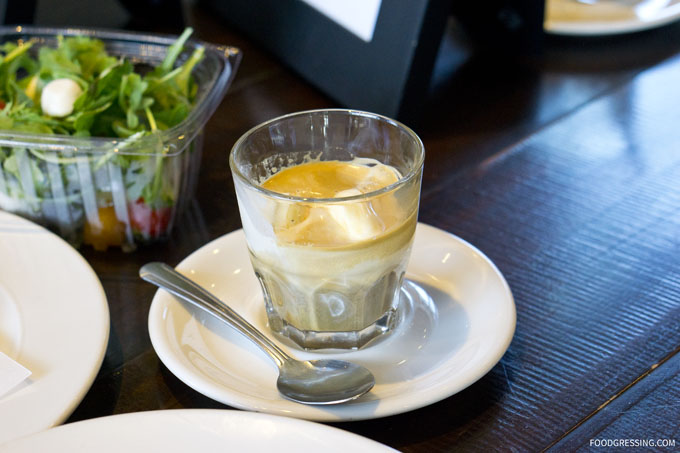 Caffe Artigiano's Ice Tea is made using natural fruit tisane tea to add a natural sweetness.  Flavours include blueberry tisane, strawberry rooibos, black and green teas.  No sugar is added, though customers can opt to do so, and tea can be made caffeine free.  The teas are brewed, allowed to steep and cool naturally, then served tall over ice with a sprig of fresh mint.  I tried the Strawberry Rooibos which was quite refreshing, not very sweet and overall light.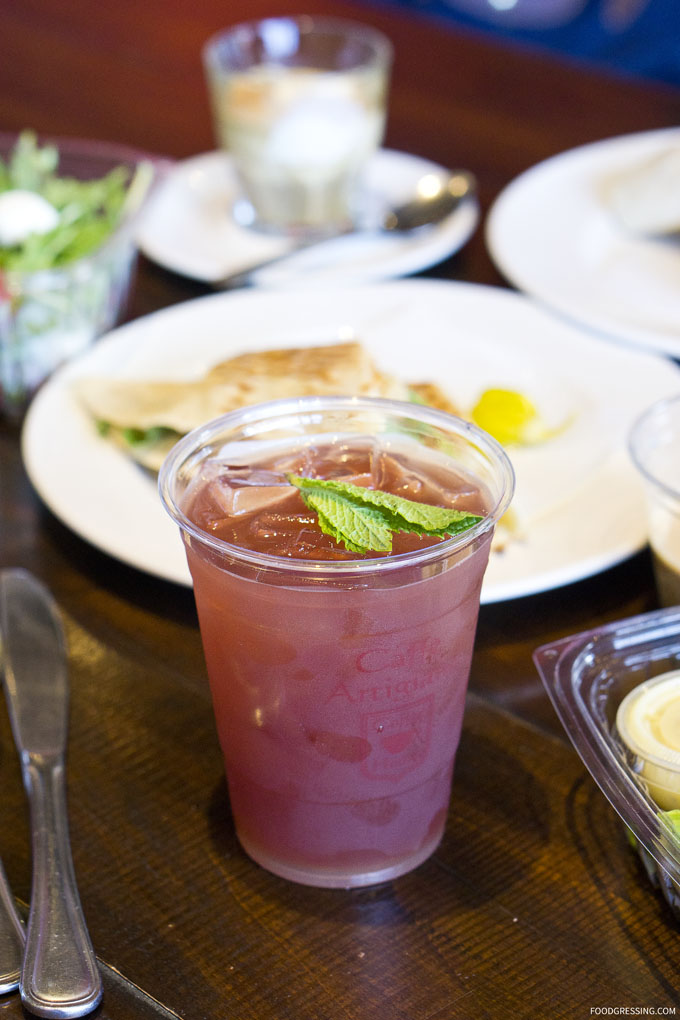 Caffè Artigiano is also offering light, refreshing Italian sodas this summer.  Flavours include frutti do bosco berry or peach syrup which are served over ice, topped with a long pour of sparkling San Pellegrino and topped with fresh blueberries or a fresh sprig of mint.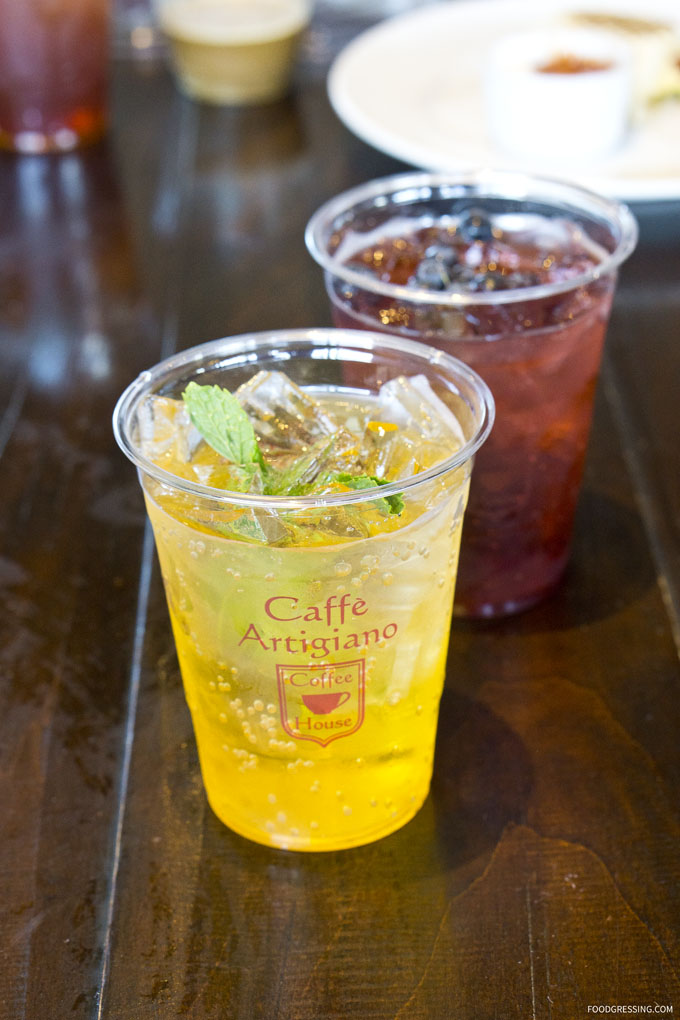 I tried the "Paolino Piadina" which was a winner in my books.  The Italian flatbread was wonderfully crispy on the outside as shown with the grill lines.  The parmesan breaded chicken with the melted mozzarella had a nice, melt-in-your-mouth sort of deliciousness.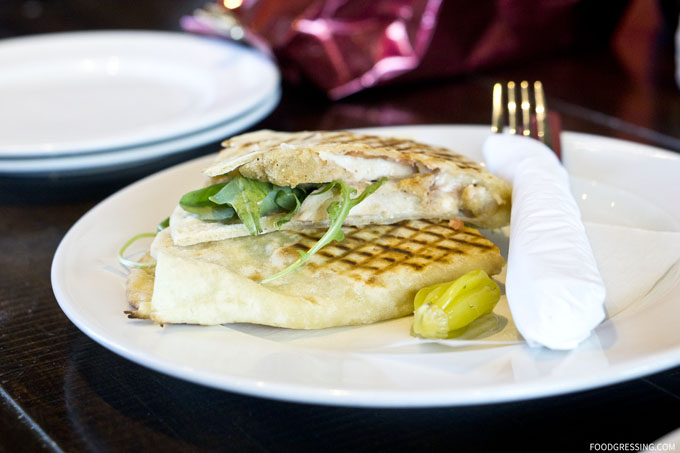 The "Pavarotti" was also quite tasty if you like ham sandwiches.  I quite enjoyed the Paolino Piadina more as the cheesiness of it appealed to me.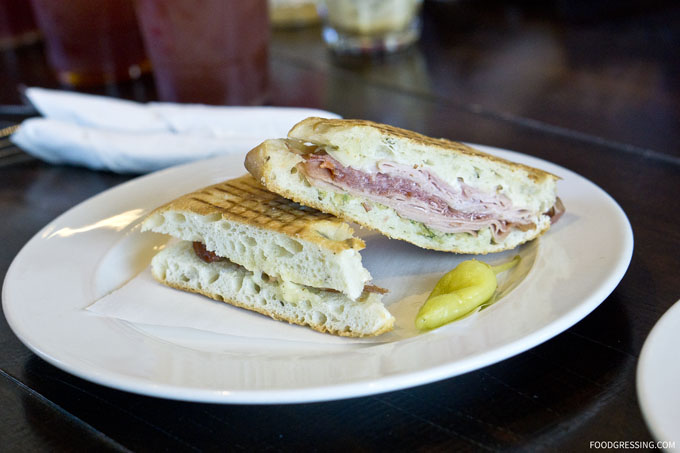 Win a Vespa!
This summer, keep an eye on Caffè Artigiano's social media channels and look out for the coffee team at events for your chance to win one of five special Metro Vespa bags full of coffee, gift cards and travel mugs.  One of those bags will hold the keys to a brand new, bright red Vespa with one lucky winner taking home one of these classic, oh so Italian, scooters as their own.
For more information on Caffè Artigiano's summer menu, visit Caffeartigiano.com.