After visiting Boba Monster for bubble tea, my family and I moved on to our nearby dinner destination – Church's Chicken. Located across John Oliver Secondary School at Fraser and 41st, this Church's location is open 24 hours – perfect for late night cravings for fried chicken. Convenience is key at this Church's Chicken where customers can order via their a drive-thru window or step inside the restaurant after getting free parking right in front. Because we all know that when our cravings take over, it's all about getting to the fried chicken as quickly and easily as possible.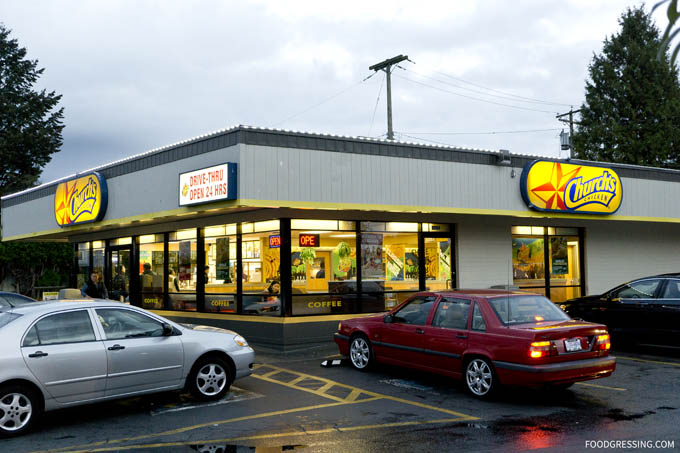 This was my first time visiting this particular Church's Chicken location and I was surprised to find a rather dated interior. Cleanliness was an issue as the floors and tables were notably sticky. I would advise bringing some wet wipes of your own.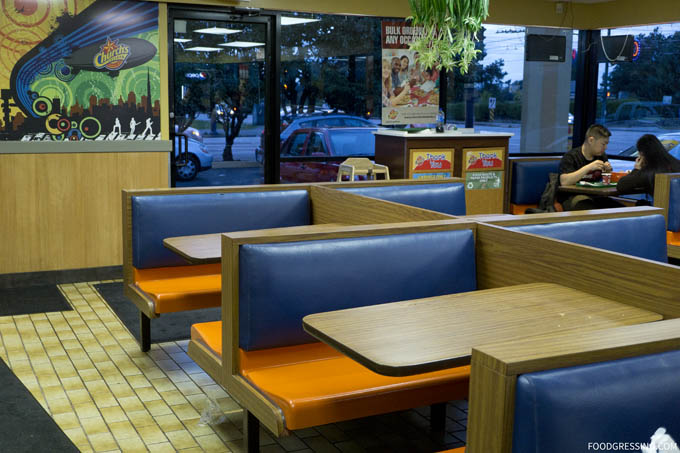 Since it was dinner time, the restaurant was very busy with a long line-up of customers. The staff appeared friendly but the speed of the service was unbearably slow. It was pretty much a form of torture standing in a slow moving line while seeing mouthwatering piles of golden pieces of fried chicken under heated lamps. The slow part was in part due to having the same staff member take orders as as the cashier and package the same orders as well.
If you don't know about it already, Church's Chicken has coupons on their website which you can either print or present on mobile. I went with the 8-piece leg and thighs deal with medium fries and a large gravy (substitute and upgrade from Oreo bites). 5 pieces were spicy and 3 were original.
The chicken pieces were wonderfully juicy and tender. And the skin! The infamous Church's Chicken crispy skin is what brings all the people to the yard. Extra crispy and extra scrumptious of course on the spicy flavoured chicken. I do think that their chicken is more greasy than KFC but that's all part of the greasy pleasure. Between L.A. Chicken and Church's Chicken, I think they are on par.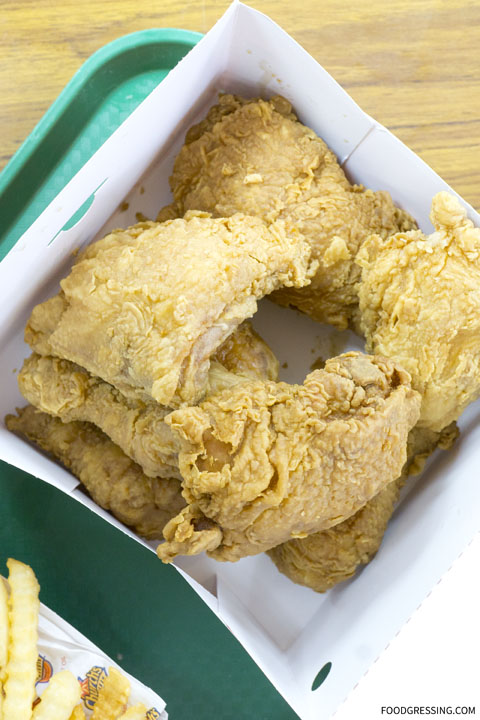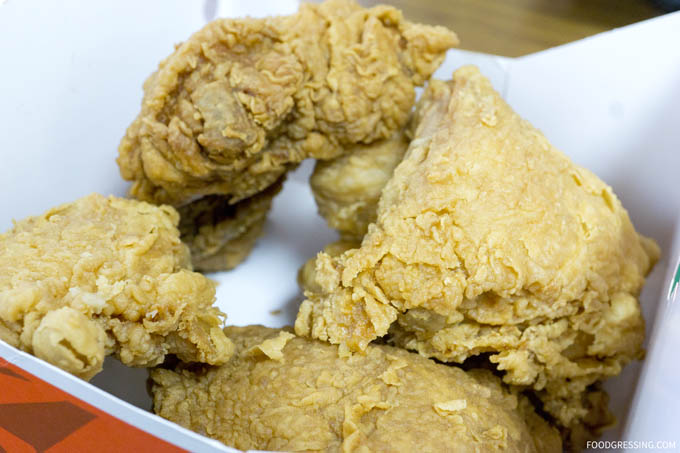 I also enjoy the fries at Church's more than than at KFC. I enjoy a crinkle cut any day. Lightly crispy on the outside and soft on the inside.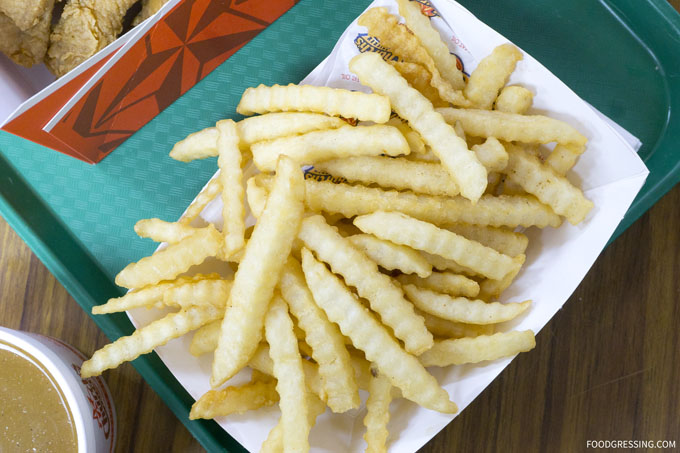 The gravy was a bit of a disappointment. I like KFC's version which is thicker and less seasoned. I found Church's gravy to have too much flavour – spicy and peppery.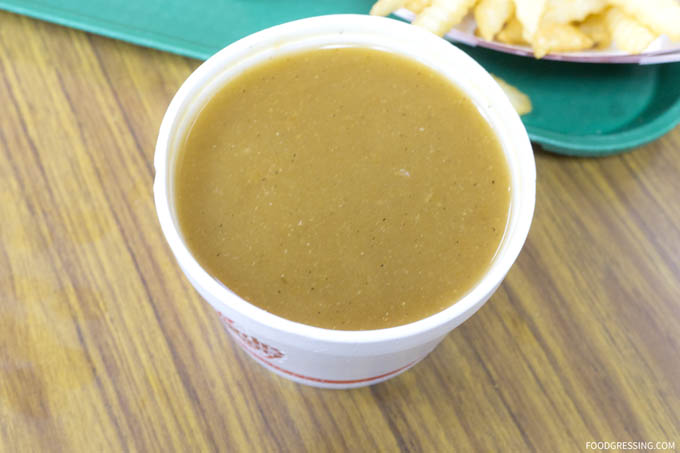 Overall Impression of Church's Chicken
All in all, I'm happy to return to Church's to fulfill some fried chicken cravings any day. But perhaps I'd stick to getting takeout, because the interior of this particular location didn't impress me much. Rating: 3.5/5