Meal kit services have seen a huge increase in interest worldwide in the past year, but they traditionally rely on individual ingredients wrapped in single-use plastic, cardboard boxes and nonrecyclable plastic ice packs.
Vancouver-based, Fresh Prep, has just launched a Zero Waste Kit that significantly reduces single-use plastic from the meal kit experience.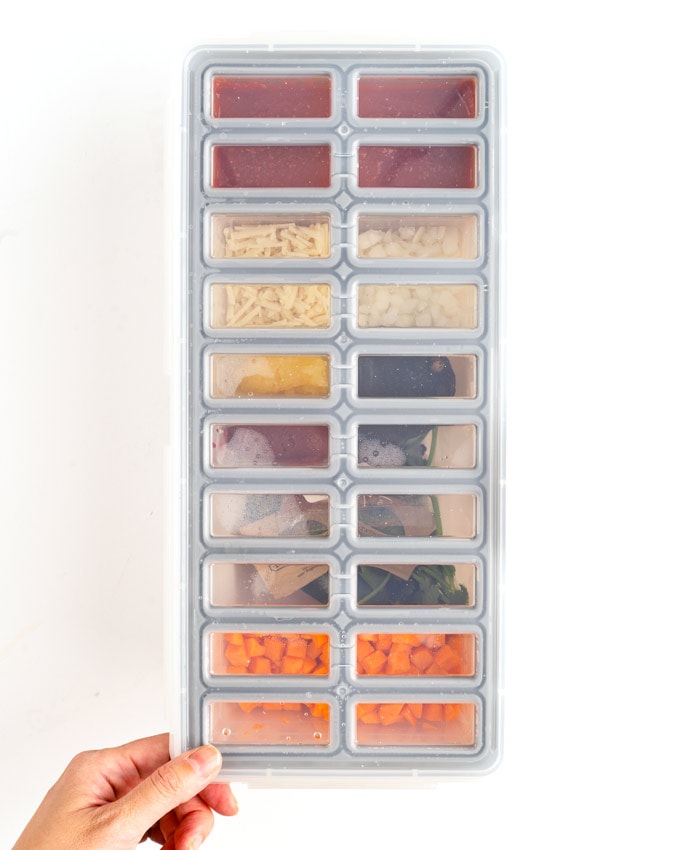 Disclosure: I received a complimentary media package.
The first-of-its-kind Zero Waste Kit is delivered (by local drivers) in a reusable, insulated bag, and the ingredients are pre-portioned out in a reusable container made with BPA-free, reusable plastic and silicone parts.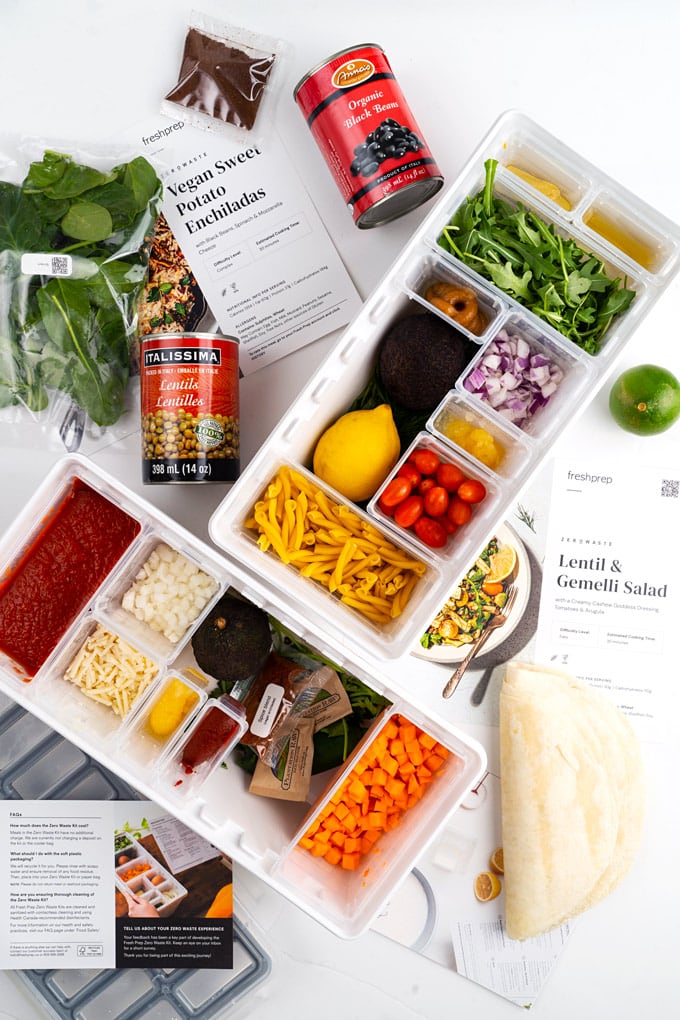 When you cook with the kit it's almost as if you are on your cooking show with everything neatly organized inside the kit.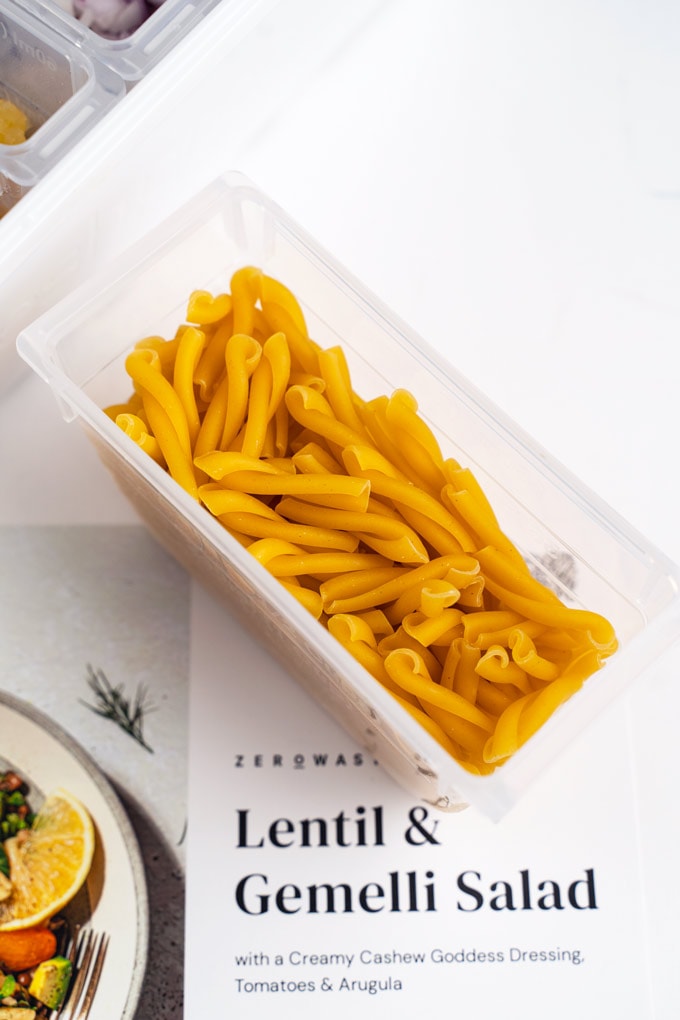 With the Zero Waste Kit, customers can still expect to receive the same locally-sourced, high quality ingredients paired with chef-quality recipes that Fresh Prep is known for.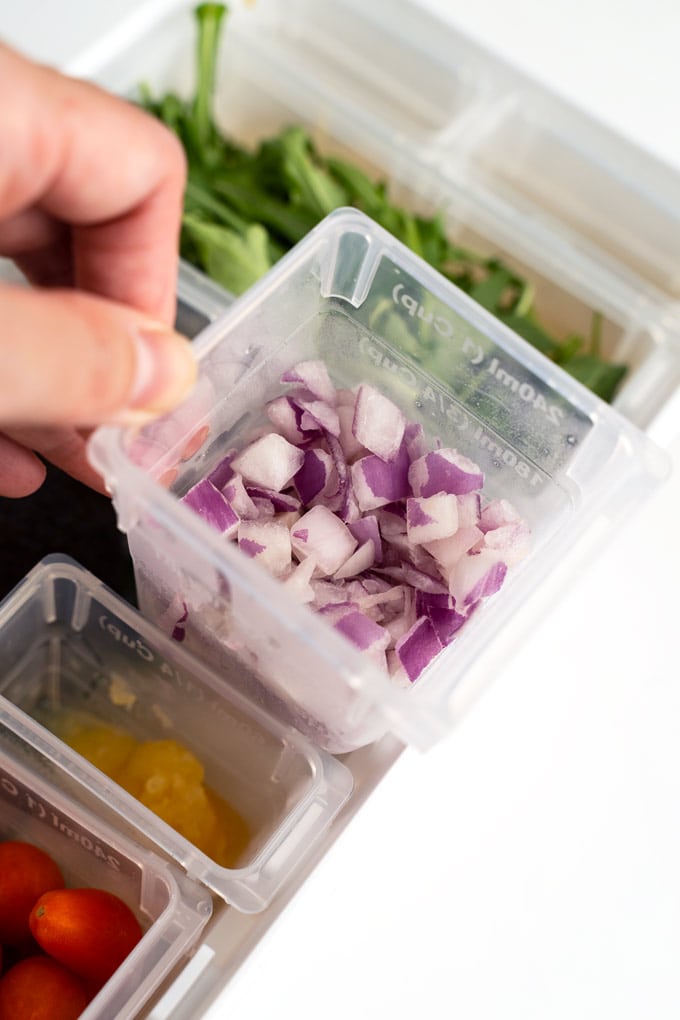 Zero Waste recipes are on the Fresh Prep menu now, with nearly the entire menu moving to zero waste packaging over the coming months.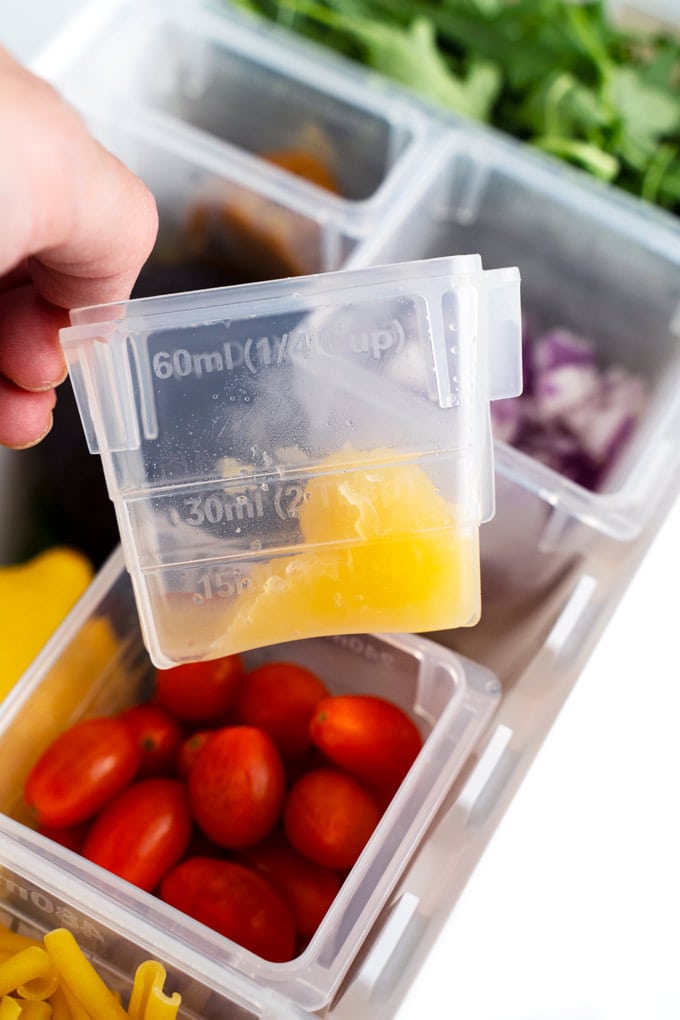 Zero Waste recipes are denoted with a 'Packed in a Zero Waste Kit' badge on the website, and Fresh Prep customers will be able to select these recipes up to four weeks in advance.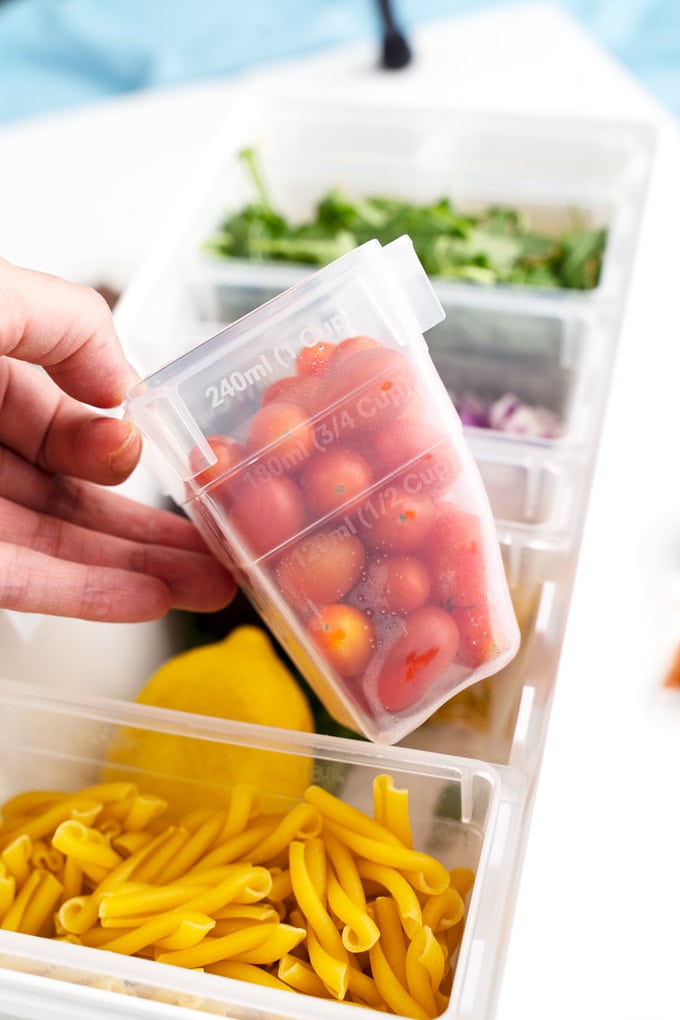 Those who have not yet signed up can preview the menu at freshprep.ca/menu/this-week.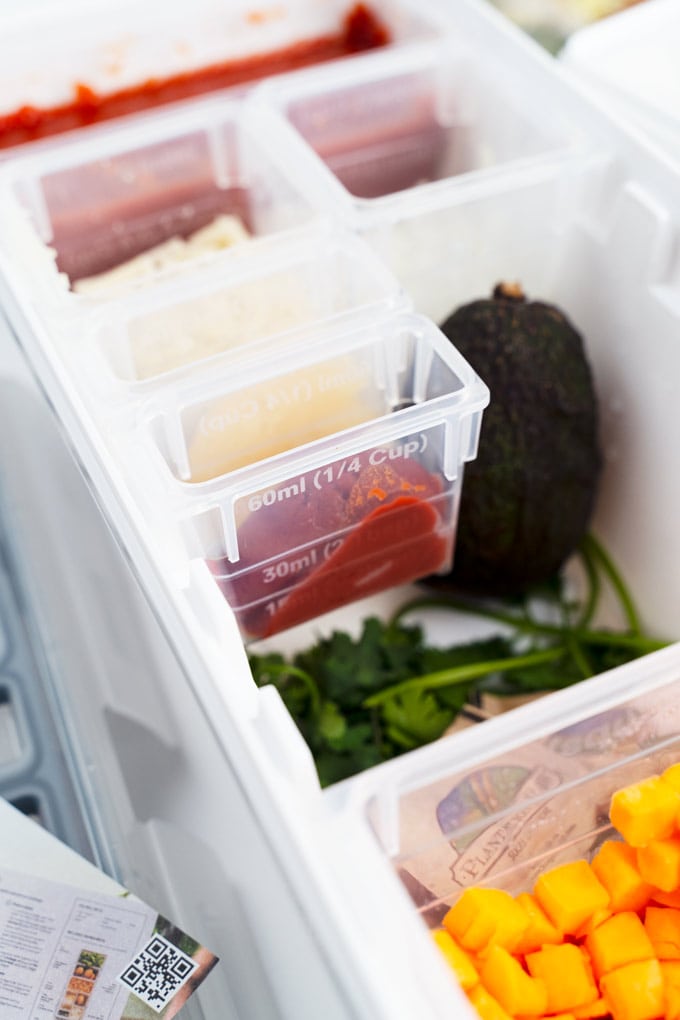 The two delicious Fresh Prep Zero Waste Meal Kit recipes that I was able to try out were the:
Vegan Sweet Potato Enchiladas with Black Beans, Spinach & Mozzarella Cheeze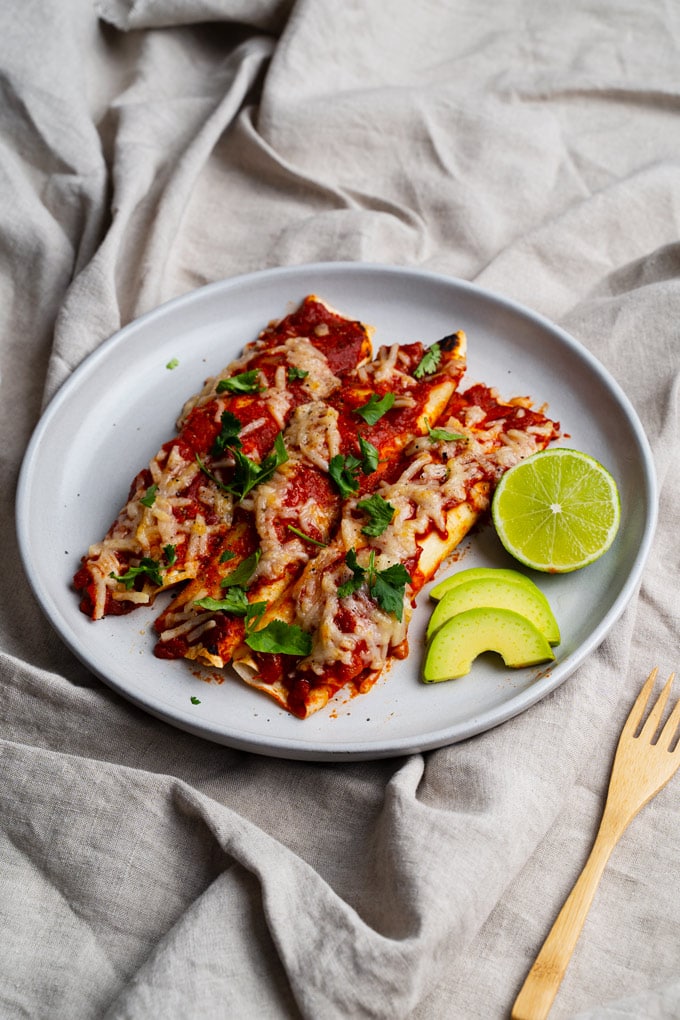 Lentil & Gemelli Salad with a Creamy Cashew Goddess Dressing, Tomatoes & Arugula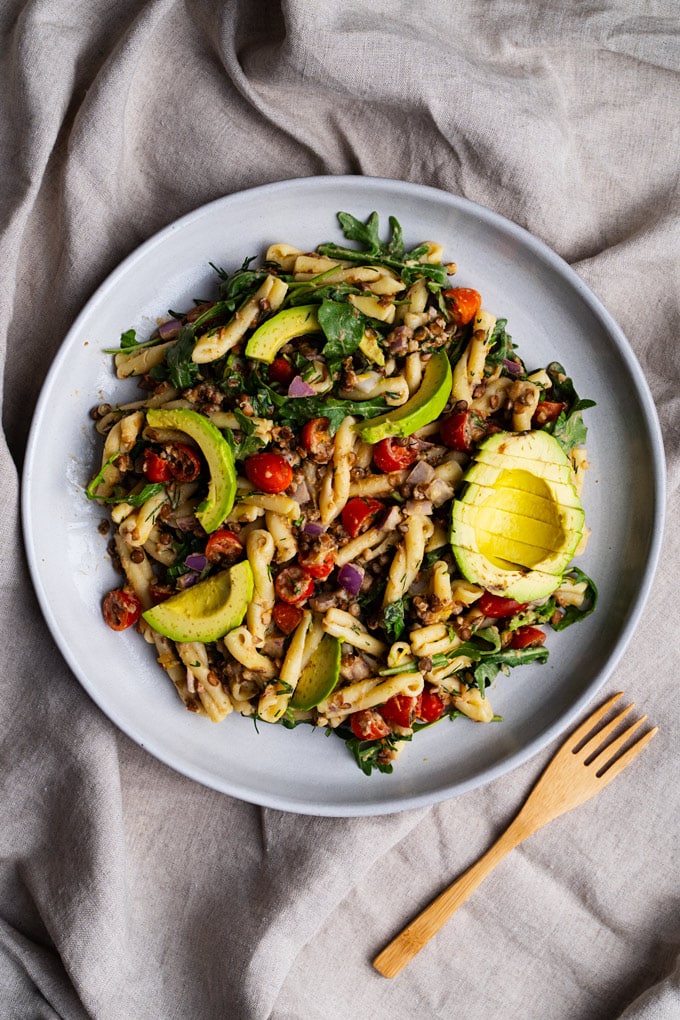 Fresh Prep currently delivers to over 20 municipalities across BC. Since operating in 2015, they have been helping individuals and families create healthy, easy-to-prepare meals by eliminating the stress and time restraints of meal planning, grocery shopping, and food prepping.
For a complete list of delivery areas and to learn more about the Zero Waste Kit, visit freshprep.ca/.