From June 3-12, home-grown, global sensation Fleurs de Villes returns to downtown Vancouver with a floral trail of over 30 installations, each created by a local florist, for Fleurs de Villes FEMMES, a celebration of remarkable women.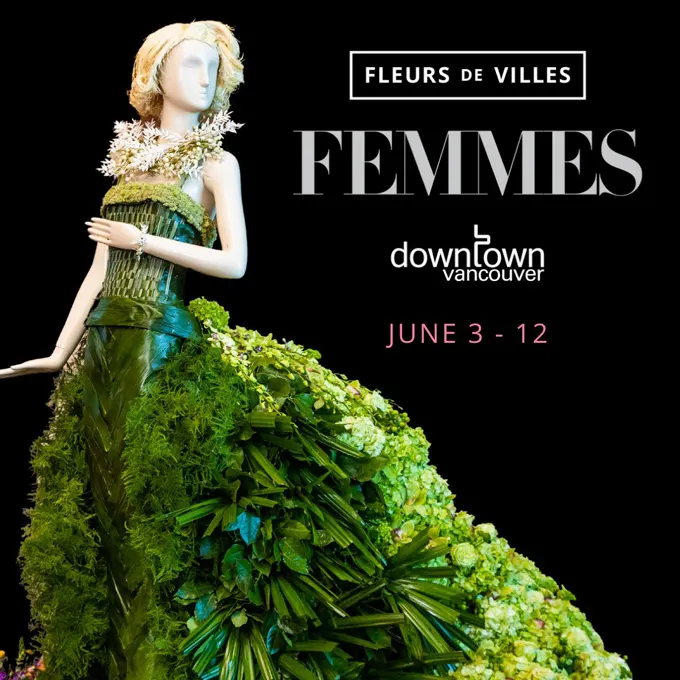 Central to this Fleurs de Villes Vancouver 2022 floral trail are 15 mannequins, each depicting a significant woman and centering this year's theme.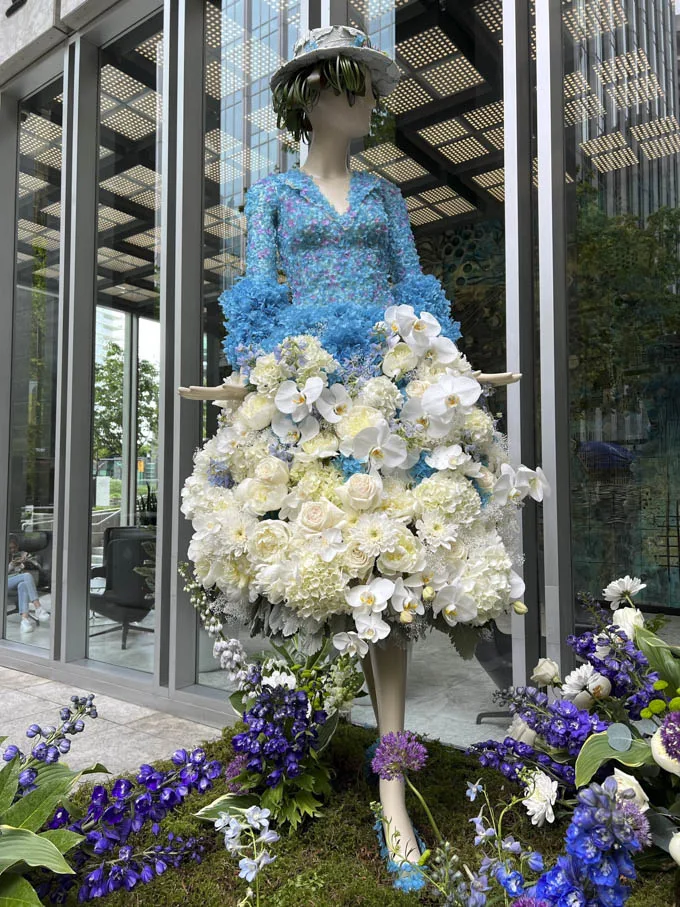 Be it Lilith Fair founder Sarah MacLachlan, immigrant advocate Adrienne Clarkson, First Nations wellness influencer Shayla Stonechild or trailblazing artist Emily Carr, audiences of all ages, cultures and genders will be able to learn more about these fascinating women through beautiful displays.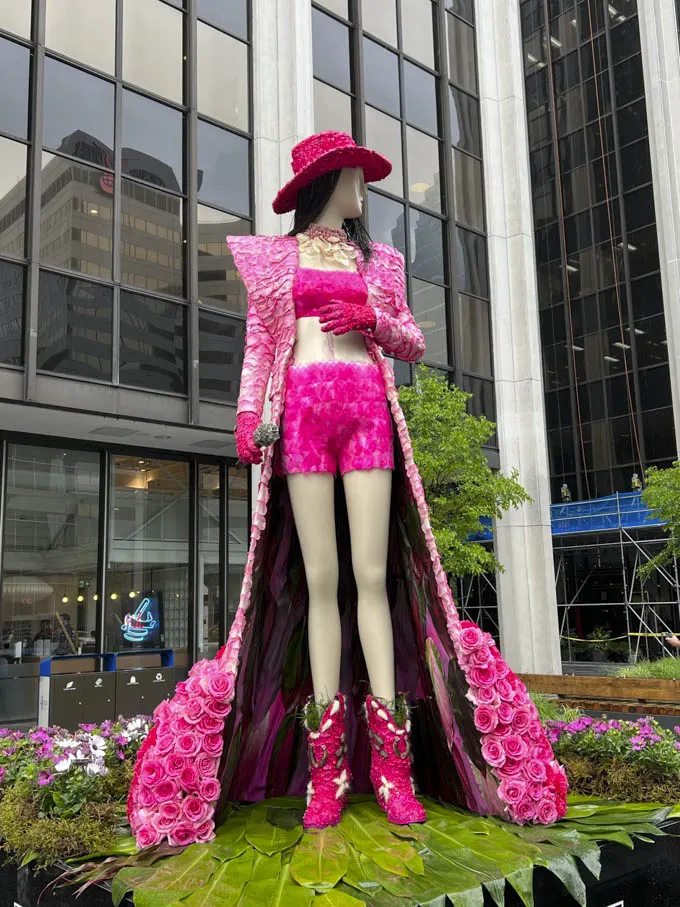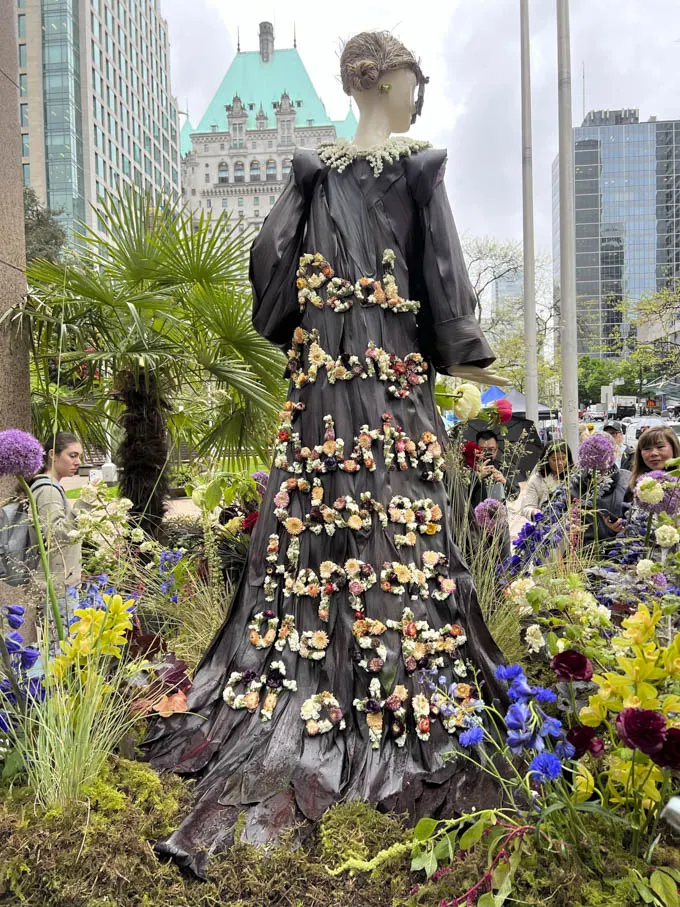 Check out my video from viewing this year's display:
Images and QR codes on the floral sculptures will link to profiles of each woman highlighting their cultural and historical significance.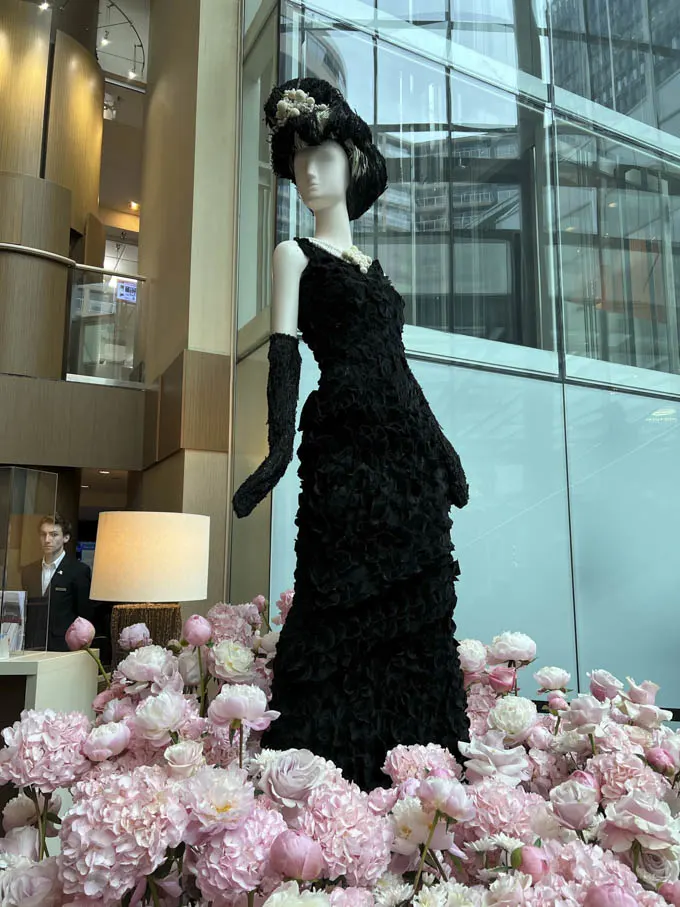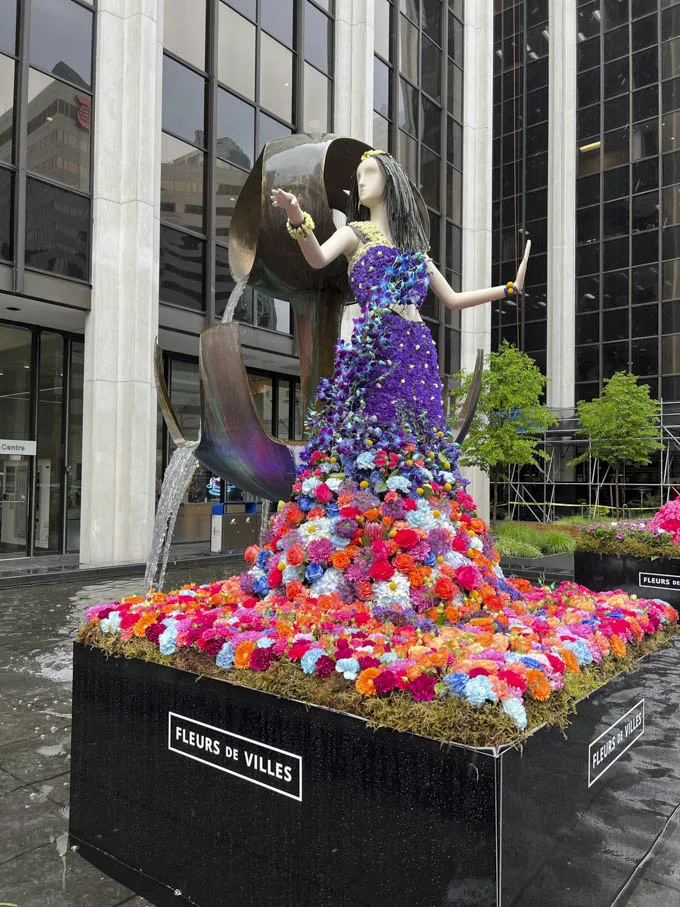 Supported by the Downtown Vancouver Business Improvement Association, additional installations for Fleurs de Villes Vancouver 2022 such as a flower-bombed 1957 MGA Roadster, a floral swing, a flower-adorned bike and pop-up flower markets on June 4th and 11th will round out the floral trail celebrating the talents of 25 local florists.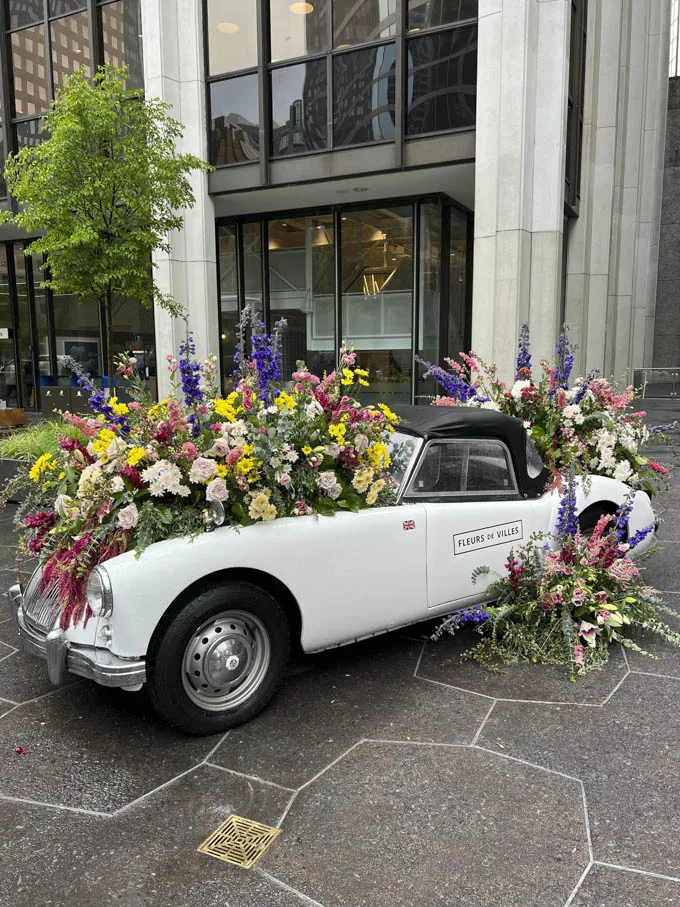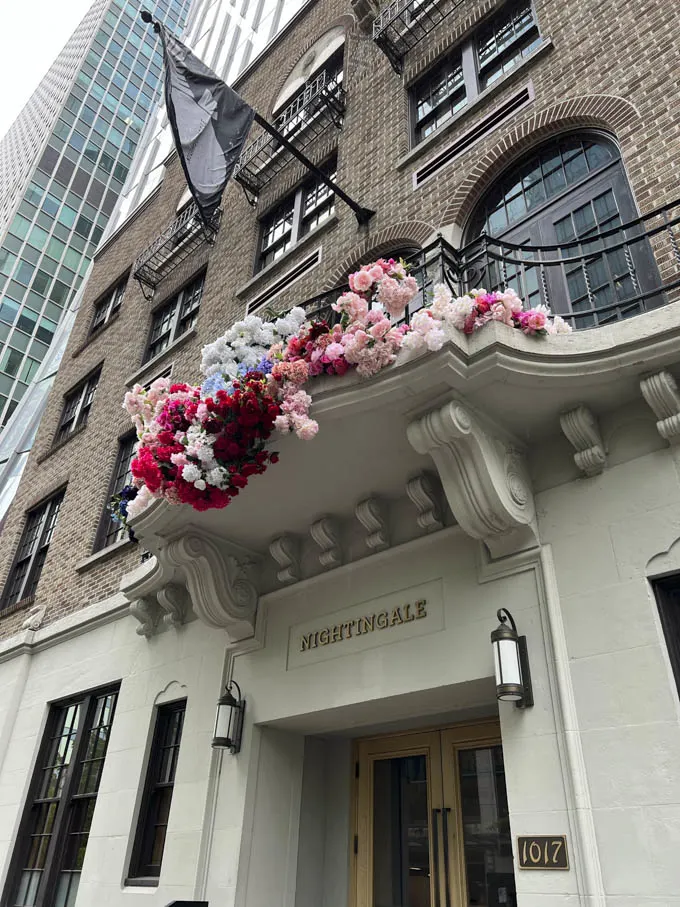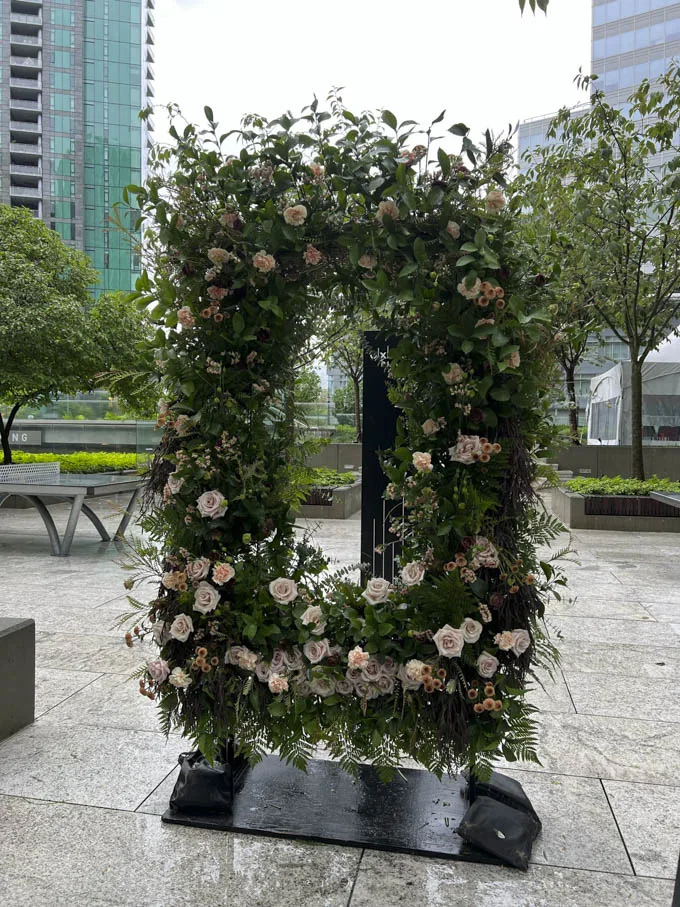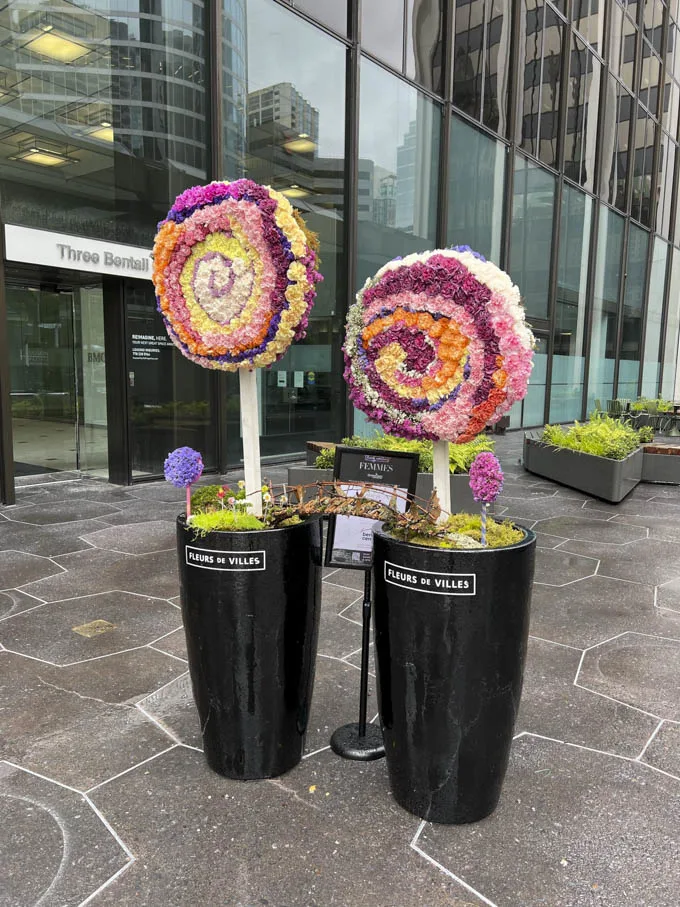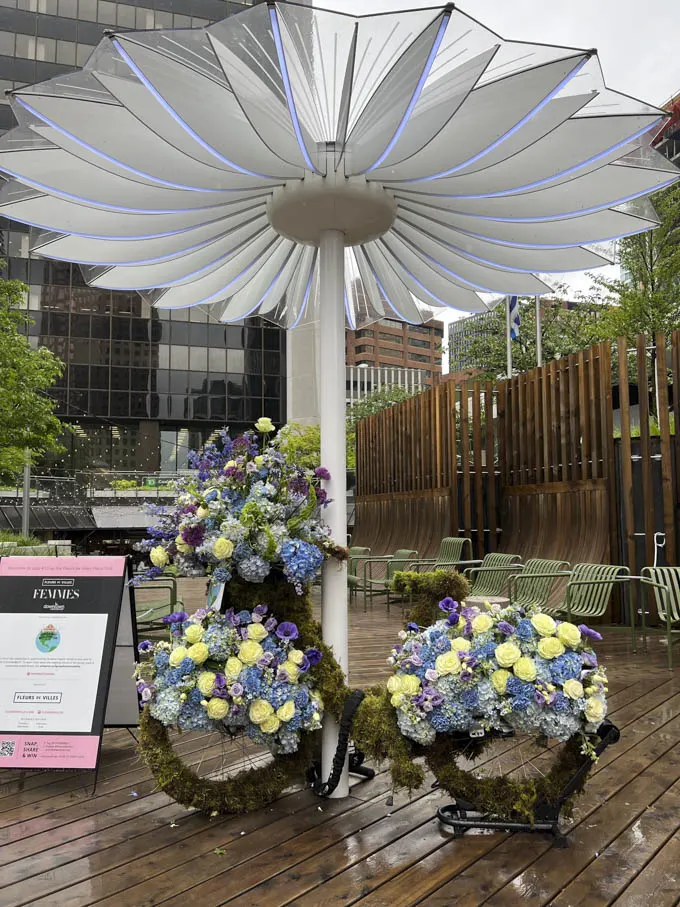 Visitors can pick up a floral trail map at the Fairmont Hotel Vancouver concierge desk, visit the Fleurs de Villes website, or scan a QR code on signs at each stop to follow the trail.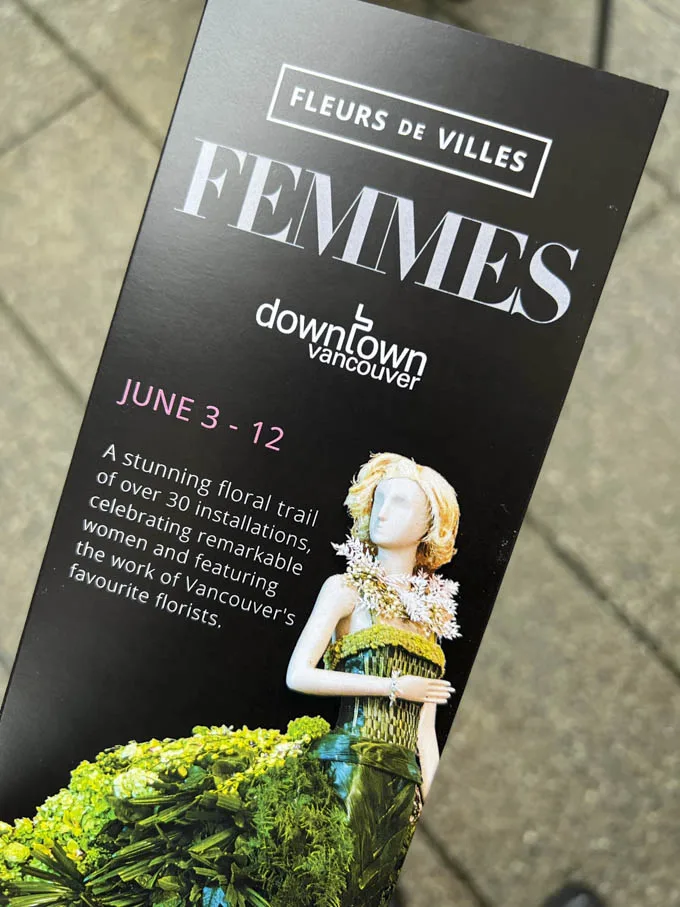 Along the Fleurs de Villes floral trail, various local restaurants will be featuring special menus and pop-up patios for trail-walkers to stop, enjoy and taste floral delights, including:
1931 Gallery Bistro at the Vancouver Art Gallery will be serving up Fleurs de Villes floral cocktails and a delightful menu on their patio.
Pop inside the gorgeous and calming Holts Café to enjoy their Fleurs de Villes Afternoon Tea. ● The Pinnacle Hotel Harbourfront's P2B Bistro & Bar is a perfect floral lunch spot complete with Coal Harbour view.
Hawksworth Group's Nightingale restaurant's floral cocktail menu is always a hit, as is their blossom pizza.
Showcase Restaurant & Bar at the Vancouver Marriott Pinnacle Downtown Hotel is blooming with a special celebration of six Femmes cocktails in a custom booklet.
For Champagne with your floral trail, the Fairmont Hotel Vancouver has partnered with Veuve Clicquot, who are celebrating their 250th anniversary in Champagne.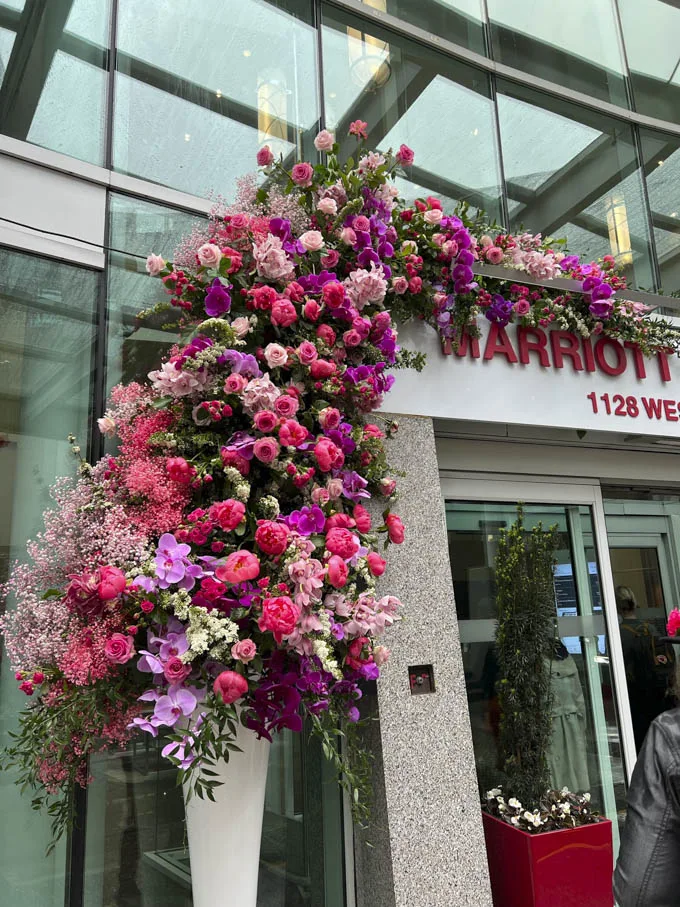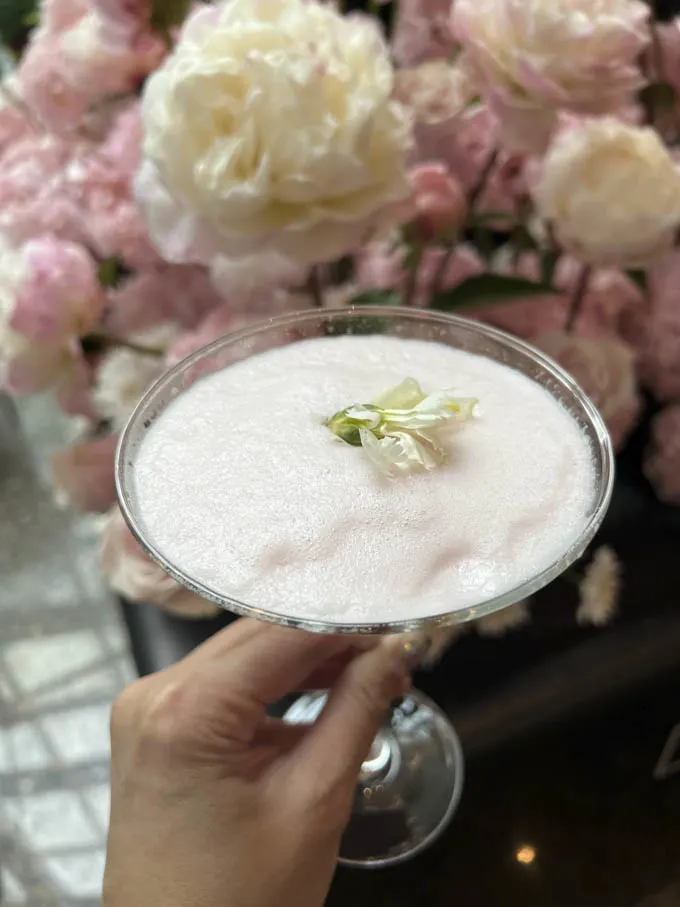 Featured florists this year are Adele Rae Florist, AJR Designs, A Passion for Flowers Design Studio Ltd, Arizel Studio, Avelyn Florist, De La Flore, Elope with Us, Flower Factory, Garden Party Flowers, Gilligan Girls, Greenscape Design & Decor, J Events, La Fraise Rose, Manites Flower Shop, Rex & Moss, ROA Floral and Event Designs, Sophie's Flower Pedals, Vanousha Flora, Vivio Flowers, Brenna Quan and Fleurs de Villes' own Fleuriste de Maison, June Jung.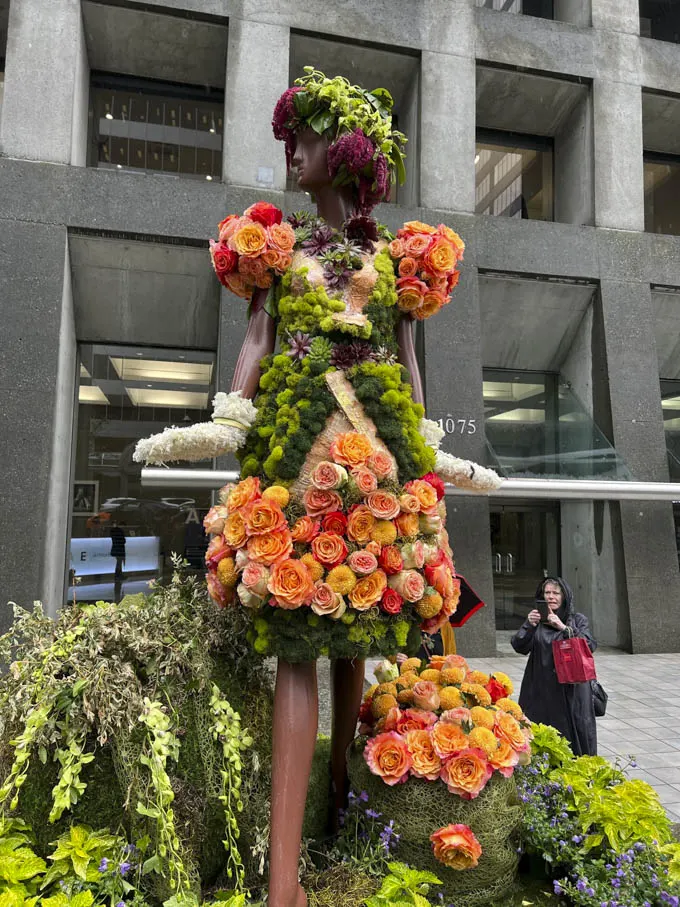 Supporting partners include: the Downtown Vancouver Business Improvement Association, Arthur Erickson Place managed by Colliers, CF Pacific Centre, Fairmont Hotel Vancouver & Veuve Clicquot, Holt Renfrew Vancouver, Hudson Pacific Property's Bentall Centre, The Vancouver Marriott Pinnacle Downtown Hotel, Mobi by Shaw Go with Oroweat, Nightingale, Oxford Properties' Guiness Tower, The Pinnacle Hotel Harbourfront, QuadReal Property Group at 745 Thurlow and QuadReal Property Group at Park Place/666 Burrard and the Vancouver Art Gallery.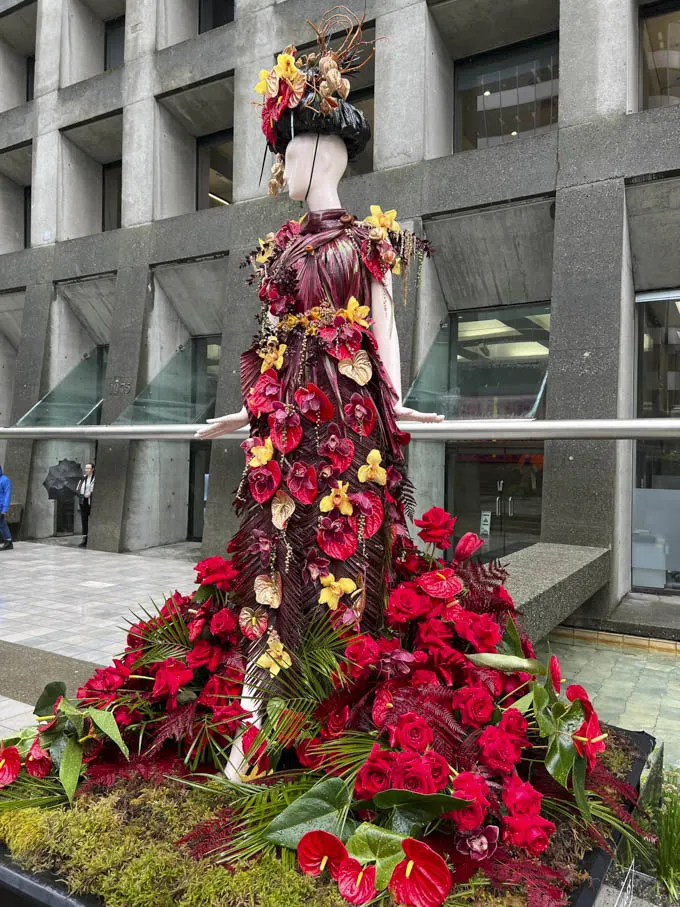 Fleurs de Villes has always championed women from all walks of life, and has built an all-female team to execute its vision of a global luxury brand around flowers. They are thrilled to raise a bouquet to this newest Vancouver show, FEMMES.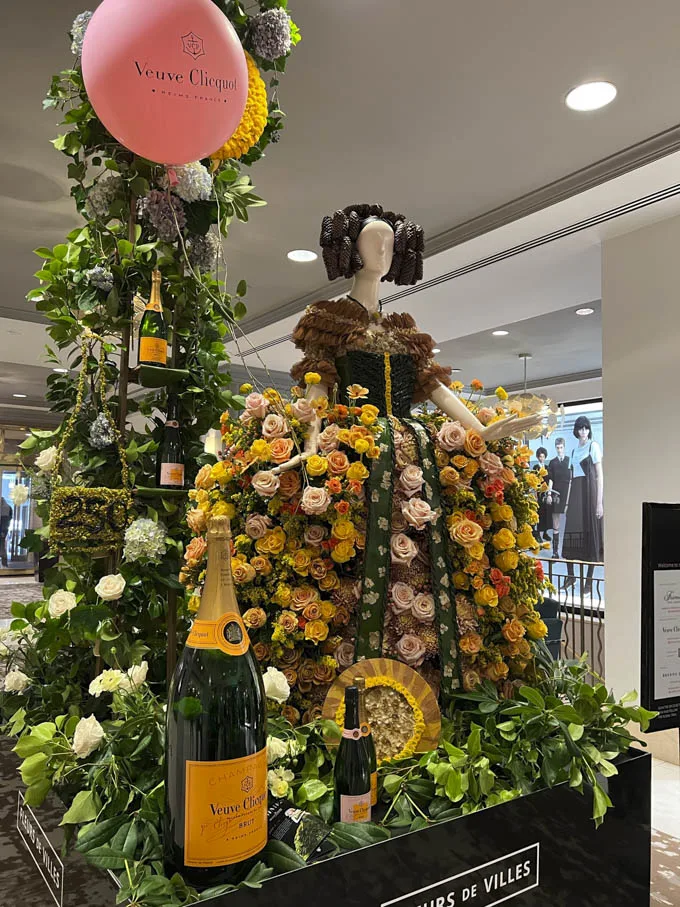 The global FEMMES tour visits four countries this year in these world-class destinations: Miami, Bal Harbour Shops March 4-13, 2022
Chicago, 900 North Michigan Shops, March 30-April 3, 2022
Costa Mesa, South Coast Plaza, April 20-24, 2022
Toronto, Bloor-Yorkville, May 4-8, 2022
Montreal, Complex des Jardins and Quartier des Spectacles, May 20-29, 2022
Vancouver, Downtown, June 3-12, 2022
Edinburgh, St. James Quarter, June 24-July 3, 2022
Sydney, The Royal Botanic Garden, August 19-28, 2022
Québec City, Place Ste-Foy, September 14-18, 2022
New York, Hudson Yards, October 7-16, 2022
Scottsdale, The Palmeraie, January 19-23, 2023
Fleurs de Villes will also be back in Vancouver in December with their 4th Annual Fleurs de Villes NOËL show.
ABOUT FLEURS DE VILLES INC.
Founded in 2015 by lifestyle and media experts Tina Barkley and Karen Marshall, Fleurs de Villes is a Vancouver-based luxury brand specializing in bespoke fresh-floral experiences and activations. Champion of experiential marketing in the form of large-scale floral installations, Fleurs de Villes brings brands and shopping districts to life through fresh-floral place-making, retail engagement, and collaborations with some of the world's biggest luxury brands and entertainment franchises. To date, Fleurs de Villes has produced 43 luxury floral shows in 21 cities in Canada, the United States, England, and Australia, with its first Scotland show debuting in June 2022. Leveraging local floral talent in every city, Fleurs de Villes creates authentic, engaging, 360 degree experiences with omni-channel touch points across digital, video, social, print, and In-Real-Life platforms.