Filthy Flats has officially reinvented the sandwich—giving it a modern and fresh twist by serving it open-faced on a flat bagel.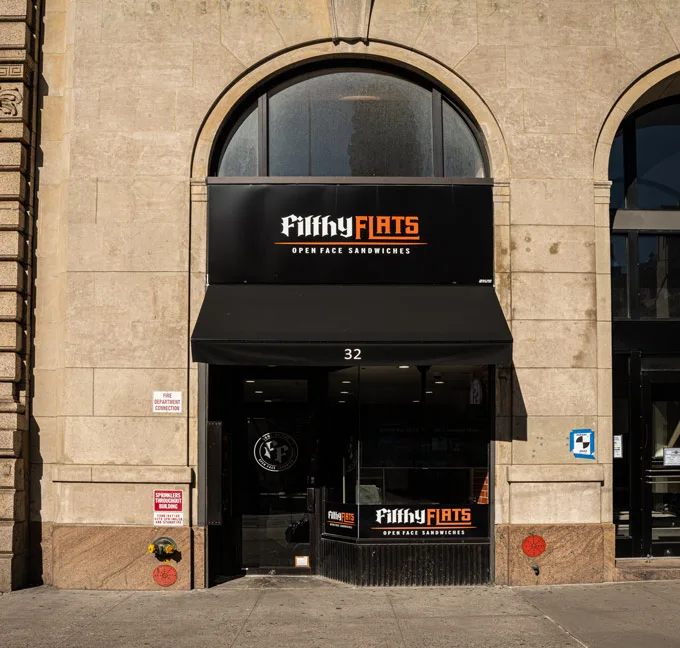 Filthy Flats owner, Randy Narod, enlisted the culinary creativity of his brother-in-law, business partner, and trained executive chef, Joseph Anzalone, to create the perfect flatbread.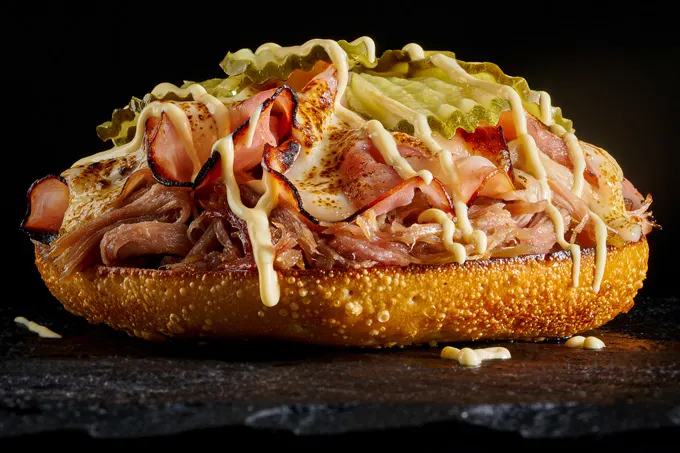 Together, Narod and Anzalone opened, managed, and grew Long Island BagelCafe (LIBC) into nine locations, making it the most beloved bagel shop on Long Island.
The LIBC bagel was born from a family recipe that Anzalone has perfected over 30 years, and Filthy Flat Snow uses the same ingredients and methods that helped bring the shops to prominence.
Each bagel is hand rolled, boiled, then flattened before baking to give them their signature shape.
The flat bagels are baked fresh daily at their bagel factory in Baldwin, New York, and shipped to Filthy Flats in Brooklyn.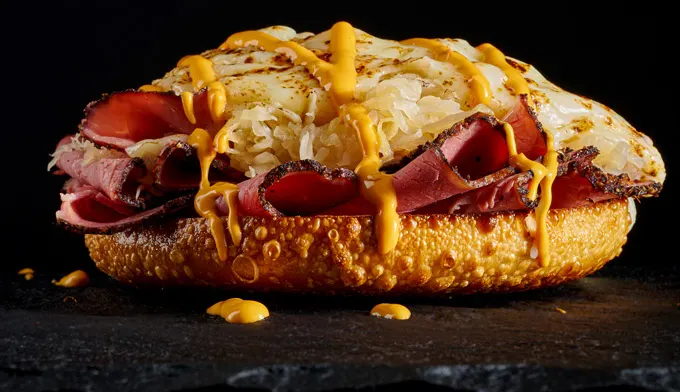 The crispy and delicious flats are truly the star of the Filthy Flats show.
Narod devised a restaurant system that offers one-of-a-kind, quick, tasty, and affordable sandwich options.
As "All Day, the Filthy Way!" is one of their mottos, the menu includes Breakfast, Lunch, and Dinner and Dessert Flats, which are available all day long.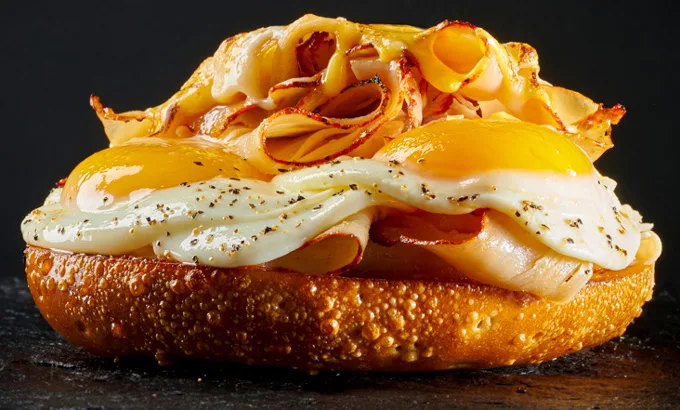 It was constructed to introduce some of Narod's top-selling items from his Long Island Bagel Cafes to a new demographic like his signature cranberry Chicken Salad and Tuna Salad, complemented by recipes created in collaboration with consulting chefs.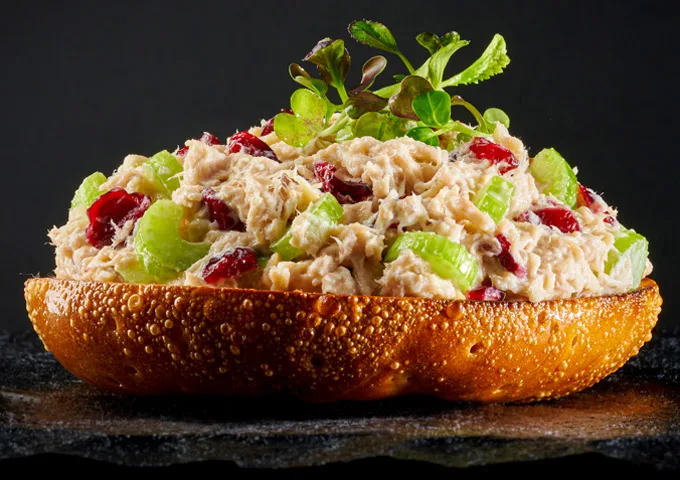 Sandwiches are made fresh to order using the best possible ingredients on the meticulously organized line that runs like a well-oiled machine; the sandwiches are rapidly constructed, heated to the perfect temperature, and finished with different, amazing sauces.
The savory sandwiches are available on an original flat, whole wheat flat, and gluten-free cauliflower flatbread.
The sandwiches are then cut in half and beautifully presented in well-branded signature orange and black boxes.
Breakfast Flats include classic options like Bacon, Egg, and Cheese; as well as more exotic choices: Feta Avocado and Hummus.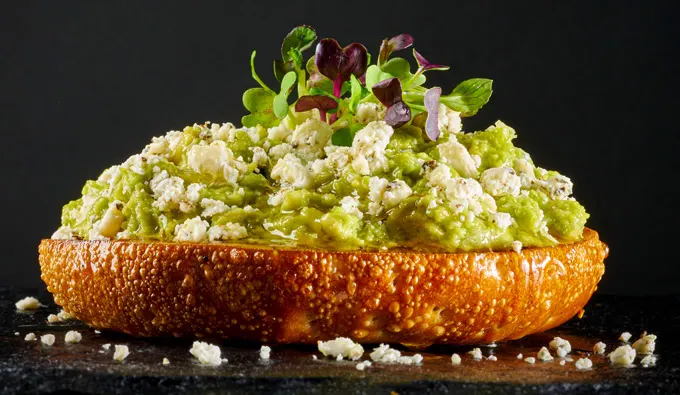 The Signature Flats are more ambitious and highlight: Korean BBQ Short Rib, braised short ribs with Korean BBQ sauce topped with cheddar jack cheese, crispy French onions, and cusabi sauce; Chicken Salad Sandwich, one of Narod's top-selling sandwiches at Long Island Bagel Cafe; and the filthy Reuben, pastrami with sauerkraut and melted Swiss cheese drizzled with Boom Boom sauce.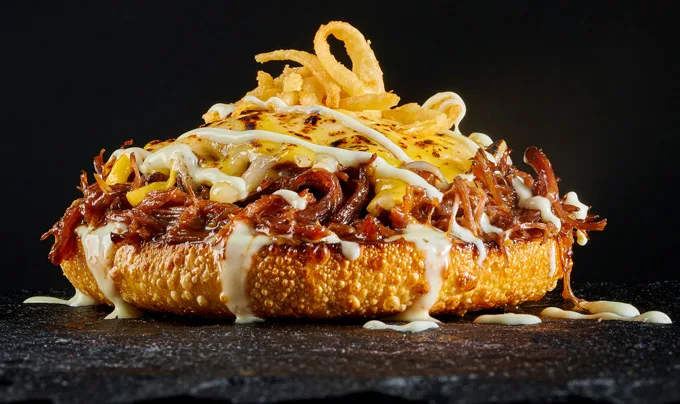 Rounding out the savory options are pizza Flats:
Mike's Hot Honey Pepperoni Pizza, tomato sauce with mozzarella cheese topped with spicy pepperoni and hot honey; Spinach & Feta, which uses a garlic sauce base; and Original Pizza, tomato sauce and melted mozzarella cheese with pepperoni.
Rainbow Flat Desserts are served on a flat rainbow bagel and feature options like nutty Smore a smear of Nutella topped with graham cracker crumble, marshmallow sauce, drizzled with chocolate sauce; Strawberry Cheesecake, cheesecake filling topped with candied strawberries; and The Cannoli, featuring decadent cannoli filling topped with crushed cannoli shells and drizzled with chocolate.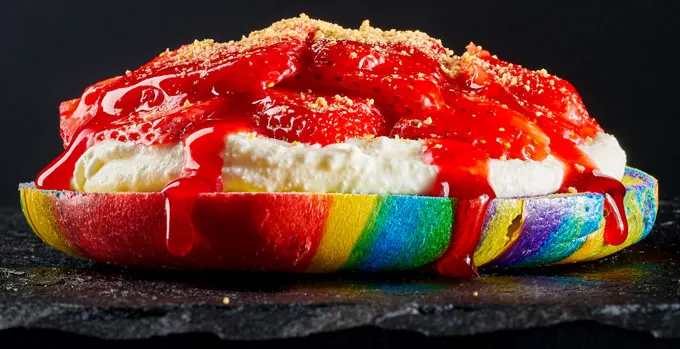 In addition to open-faced sandwiches, Filthy Flats also offers Filthy Tots, tater tots available dressed in cheese sauce, cheese, and bacon, or served plain.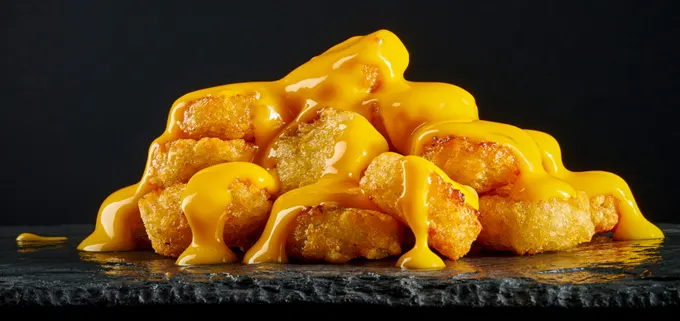 Their grab-n-go options include toasted Filthy Flat bagel chips paired with homemade tuna Salad, Cranberry chicken salad, Hummus, and Avocado, perfect for a quick and healthy snack option.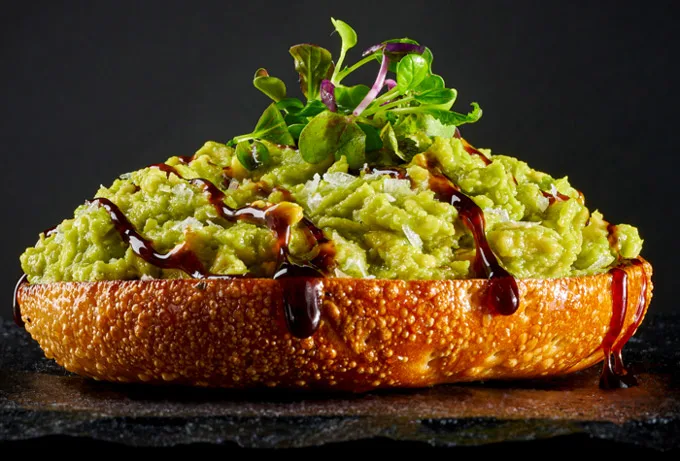 To drink are a selection of canned sodas and sparkling waters, as well as hot and iced tea and coffee.
Filthy Flats also offers catering packages of12and24 mini flats that can be ordered in a variety of toppings to sample, which are ideal for small and large-scale events.
Filthy Flats delivers directly to your door! Through the Filthy Flats' website, customers can either order ahead for pick up or have their order delivered.
Filthy Flats is also available through major app delivery services like Grubhub, UberEats, and DoorDash.