Fairmont Hotel Vancouver officially opened on May 29, 1939 by King George VI and Queen Elizabeth and 2019 marks the 80th anniversary. In homage of the hotel's storied past, Notch8 is serving a themed 80th Anniversary Afternoon Tea with décor that includes items from the hotel's archives.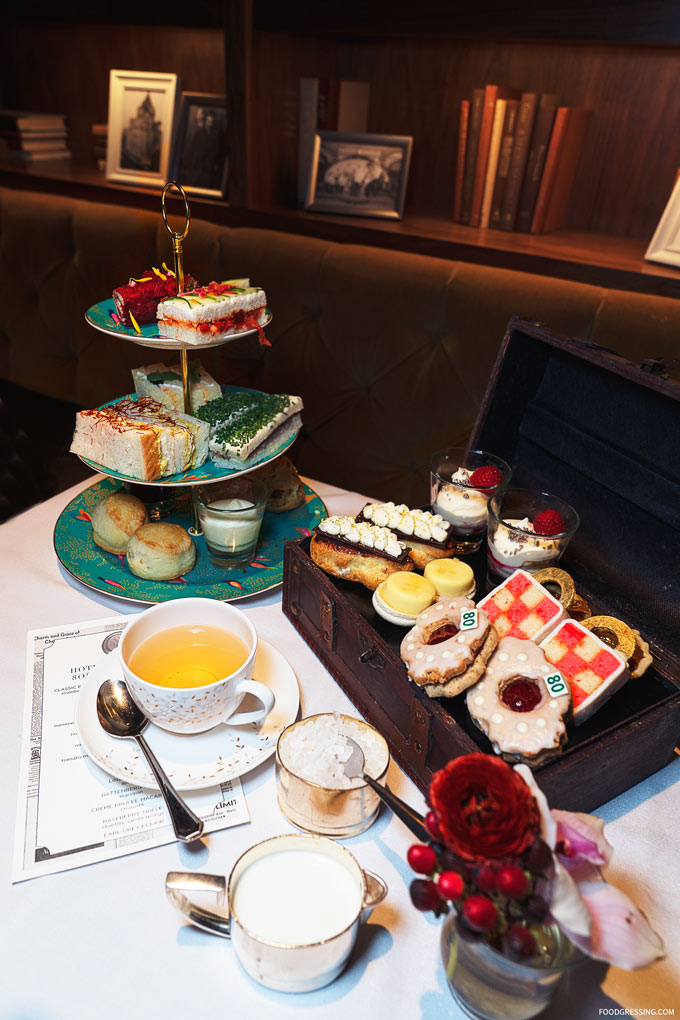 The tea is served daily May 2 through September 1, 2019 at 11:00 am, 1:00 pm and 3:00 pm. Priced at $59 per person and $29.50 for children 12 and under. Reservations can be made at 604-662-1900 or www.notch8-dining.com/afternoon-tea.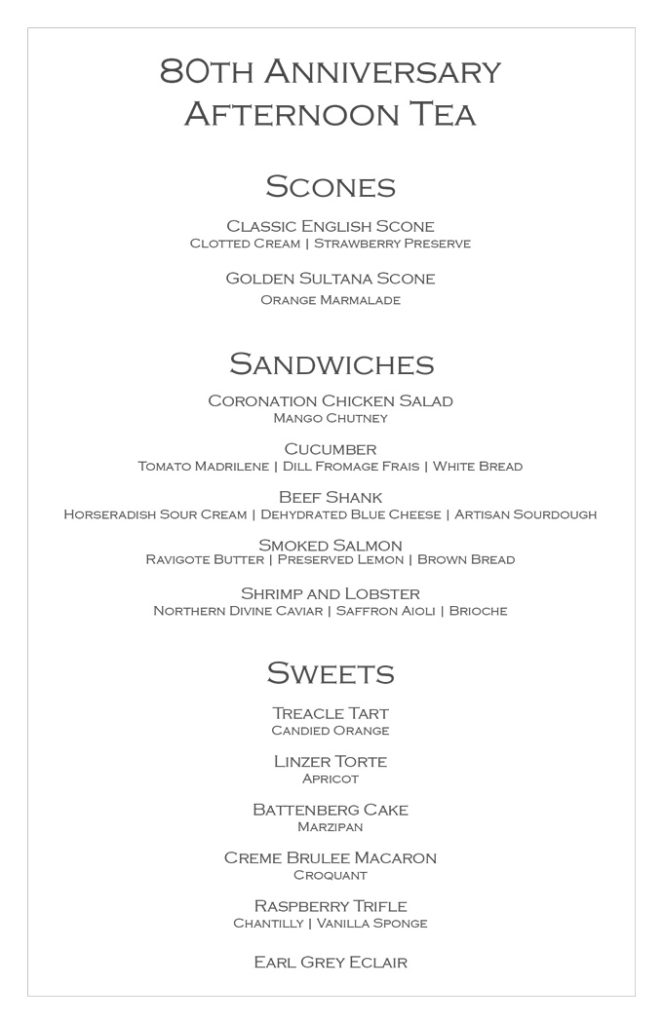 I recently had the opportunity to try the 80th Anniversary Afternoon Tea. Here's a look at my experience.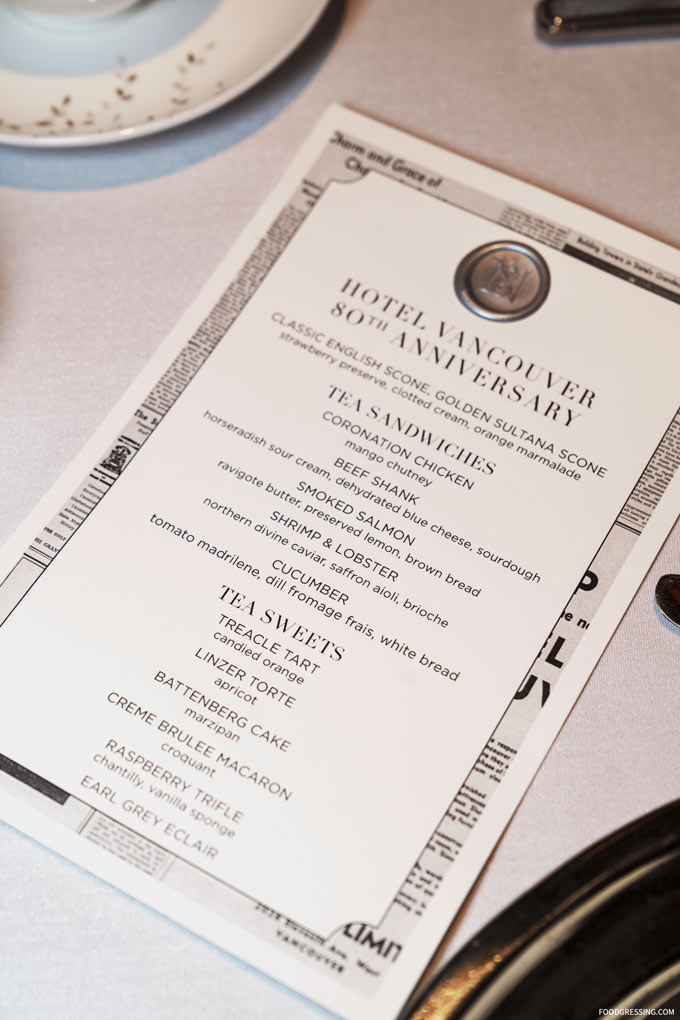 ---
Guests begin by selecting a Fairmont's LOT 35 Tea to sip on with selections like Imperial Breakfast with malt highlights, Liza Hill Darjeeling – a celebrated 17th century selection, the popular Creamy Earl Grey – a black tea with cornflower petals, and more. Cocktails and wine are also available.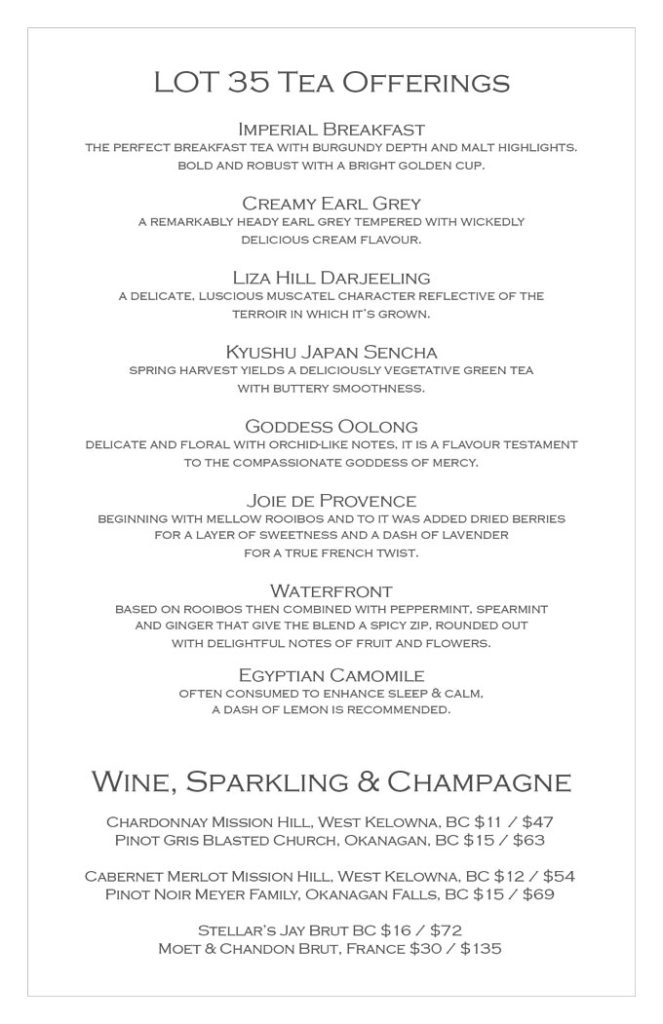 The amuse bouche was a Strawberry & Lavender Eton Mess.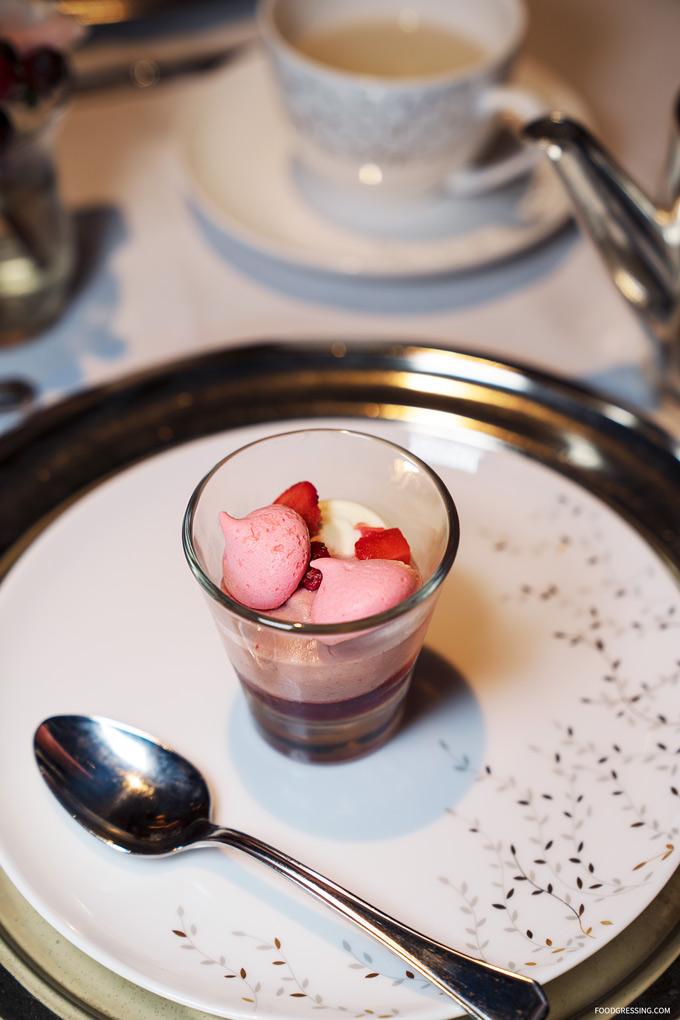 ---
The three-tier set featured house baked scones and savoury items. There were Classic English Scones (served with clotted cream and strawberry preserve) and Golden Sultana Scones (served with Orange marmalade). Finger sandwiches include cucumber, dill fromage frais and tomato madrilene; beef shank with horseradish and blue cheese; smoked salmon with preserved lemon; shrimp and lobster with Northern Divine Caviar; and a Coronation chicken salad with mango chutney – a dish that was created in 1953 to celebrate Queen Elizabeth's II's ascension.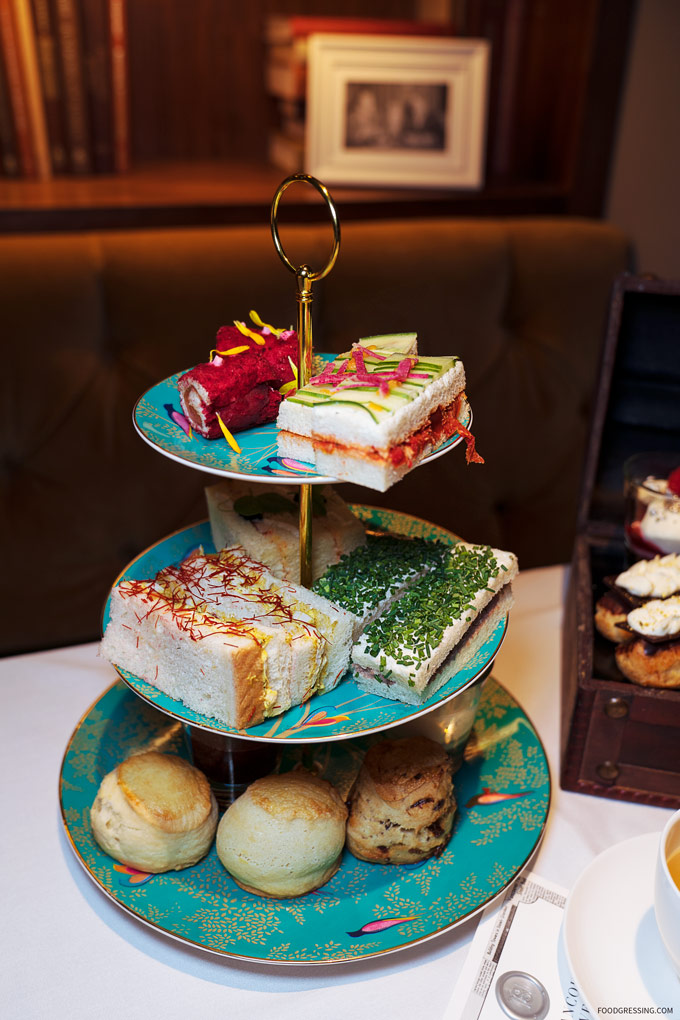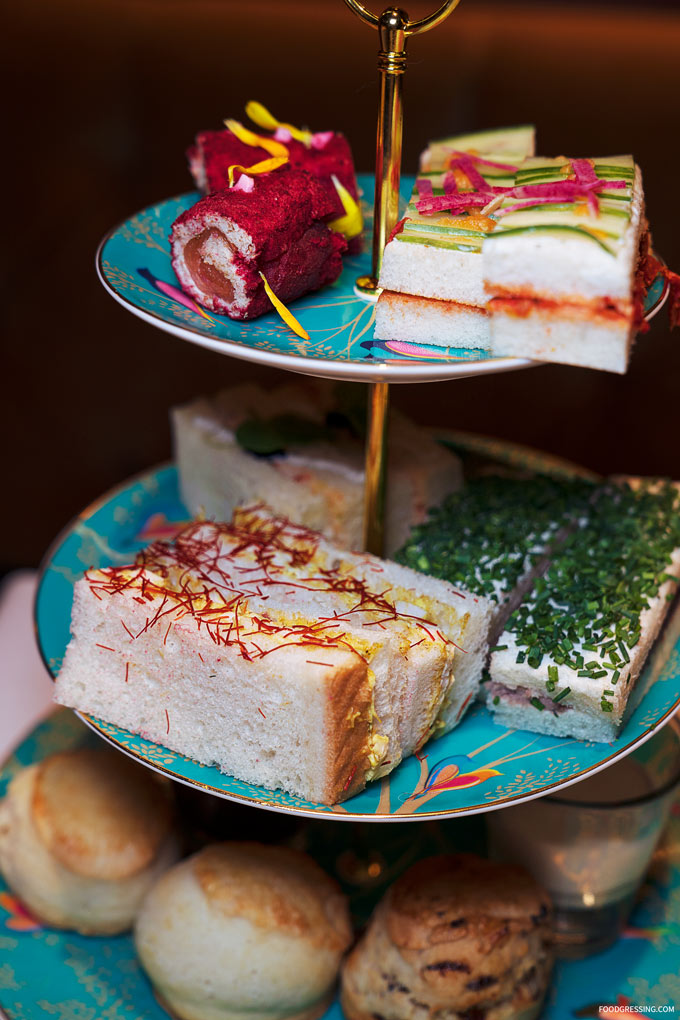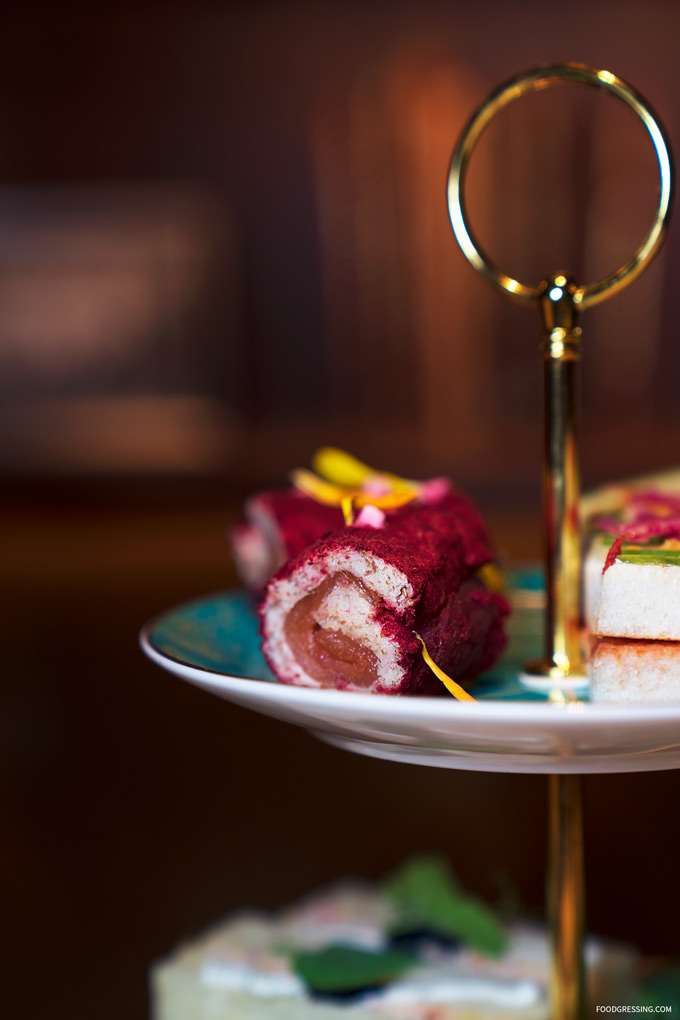 The sweets were presented in a charming chest and featured a treacle tart garnished with candied orange; Linzer torte with apricot; Battenberg cake with marzipan (named in honour of the marriage of Princess Victoria, a granddaughter of Queen Victoria, to Prince Louis of Battenberg in 1884); a crème brulee macaron; raspberry trifle served with Chantilly and vanilla sponge (a British hallmark); and an Earl Grey éclair.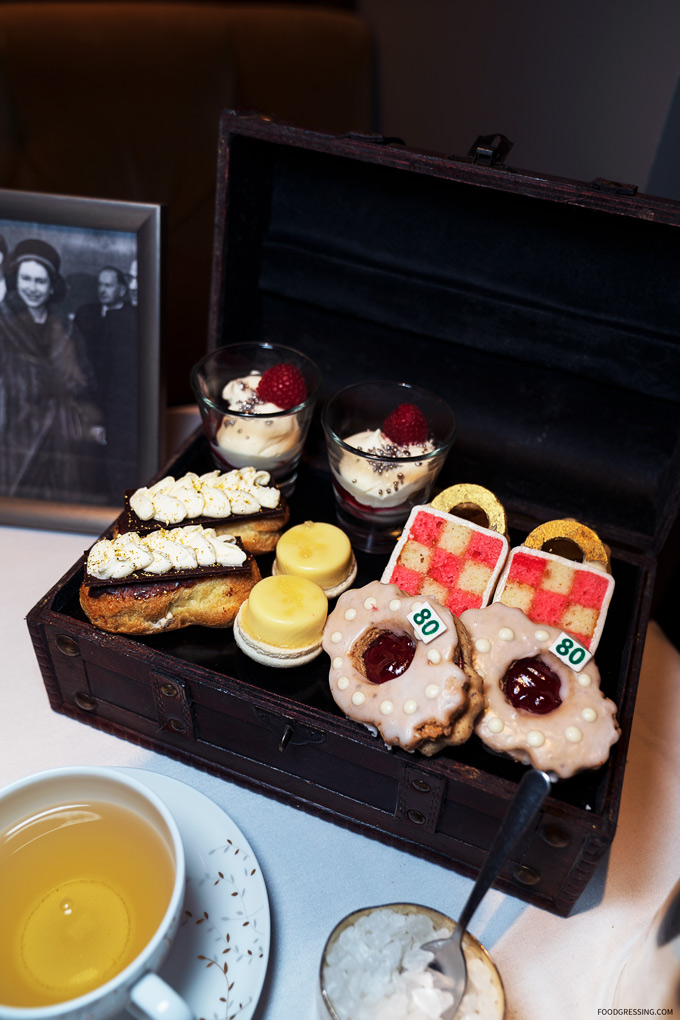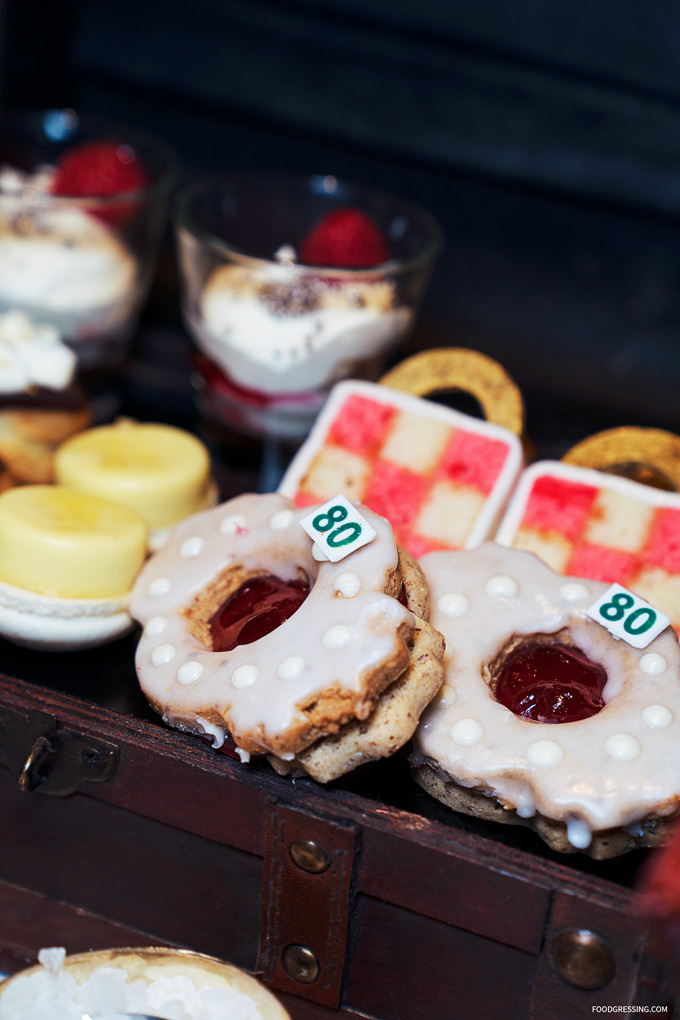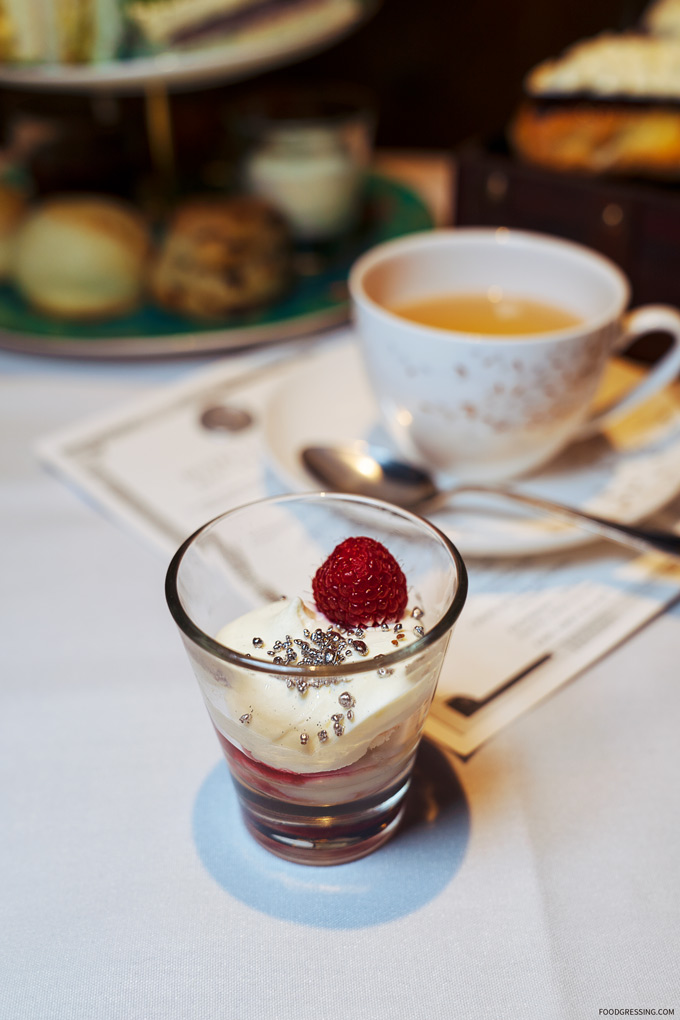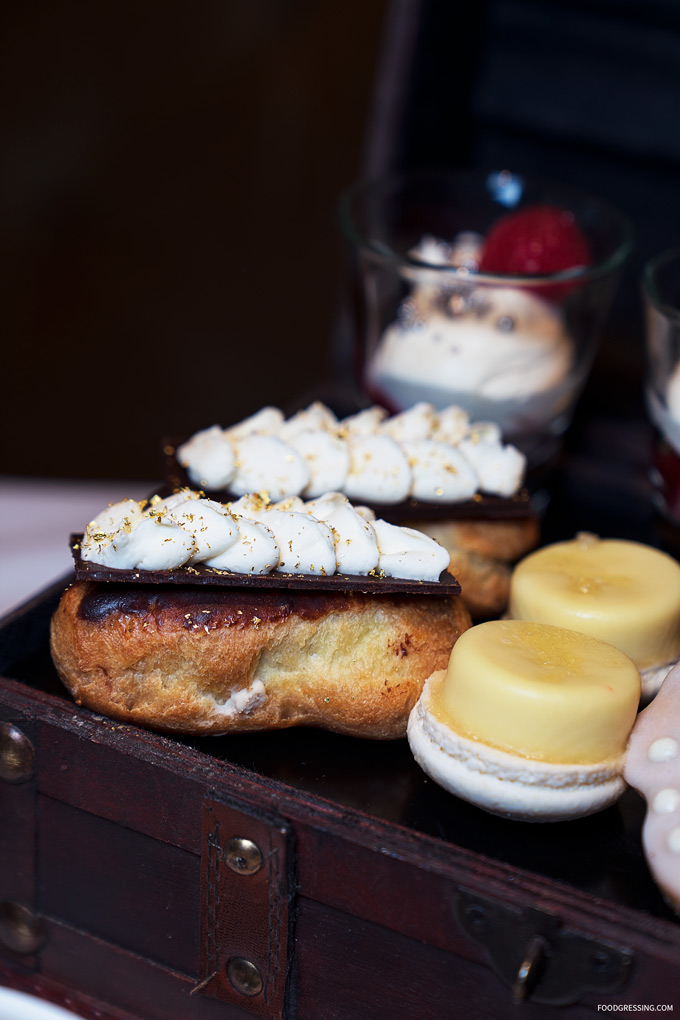 ---
A Children's Tea is offered with kid-friendly tea sandwiches, scones, and other delicious sweets. Additionally, options catering to guests with specific diet-dependent conditions such as gluten-free, as well as dietary preferences like vegetarian and vegan diets are available with advance notice at time of booking.
The Fairmont scones are always amazing, but my other favourites from this afternoon tea set were the smoked salmon sandwich; shrimp and lobster sandwich; Battenberg cake; and Linzer torte.
For more information and reservations, visit 604-662-1900 or www.notch8-dining.com/afternoon-tea.
---
Related posts: