Fairmont Hotels & Resorts has announced the launch of a new Fairmont tea subscription program, along with the release of three new Lot35 Spring blends: Lady Londonderry, Lavender Mint and Citrus Punch.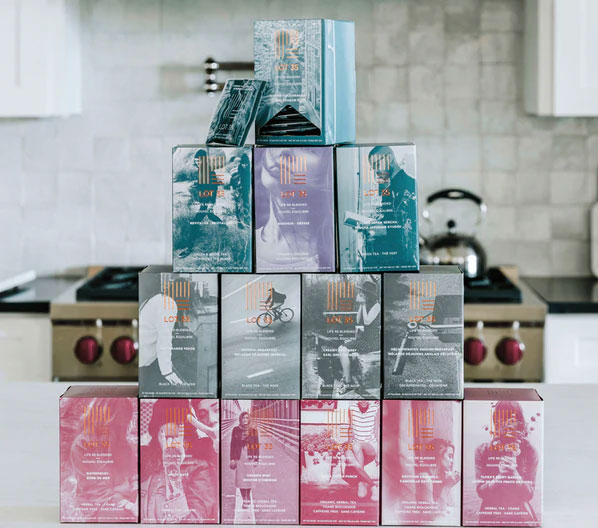 Meticulously sourced from the world's finest tea estates, these bespoke blends transform teatime into an international journey.
The Fairmont tea subscription program, available in Canada and the United States, makes it more convenient than ever to enjoy special moments at home while delighting in a storied ritual that captures the essence of the Fairmont brand.
The new Fairmont Tea Subscription Program invites tea lovers to choose from over a dozen sustainably farmed and ethically sourced blends, including caffeinated, decaffeinated, and herbal options, as well as special seasonal releases.
Customers can also select their preferred delivery frequency—from once a month to every six months— and modify it along the way to ensure their favorite Fairmont tea blends are always within reach when wanderlust strikes.
As a complement to the subscription program, Lot35 is also launching three new seasonal blends that can be enjoyed hot or cold to capture the essence of Spring. These include:
Lady Londonderry – A medium caffeine blend, this black tea includes hints of strawberry and lemon for a bright, fresh and fruity flavor.
Lavender Mint – The combination of lavender and peppermint, two aromatic and soothing herbs, makes this revitalizing herbal spring tea a new favorite.
Citrus Punch – This refreshing tea blend combines succulent sweet orange and smooth rooibos for a refreshing, caffeine-free brew.
Each tea box is US$16.95 and contains 15 plant based, biodegradable tea bags.
Fairmont's bespoke Lot35 tea collection, which is served at the brand's extraordinary hotels around the world, is meticulously sourced from the world's finest tea estates.
Offered as loose leaf, pyramid tea bags and oversized bags for iced tea, Lot35 teas transform teatime into an international journey.
Packaged in plant-based, non-toxic tea bags, Lot35 tea allows for a deeper brew thanks to larger tea leaves and unique blends of fruit, spice and flower infusions.
Thanks to this exclusive collection, there is a tea for every time of day, be it a brisk morning pick-me-up, a classic afternoon break or a soothing bedtime mug.
To become a Fairmont Lot35 Tea subscriber, customers can simply sign up online at www.fairmontstore.com. Fairmont Hotels & Resorts is also extending 20% savings to those who sign up soon.