This week, I had the opportunity to take part in the most interesting afternoon tea experience yet – that is, in a retail window!
Two afternoon tea goers take their seats in the Hotel Vancouver window surrounded by custom art created by Mandy Lau, a Vancouver-based fashion illustrator.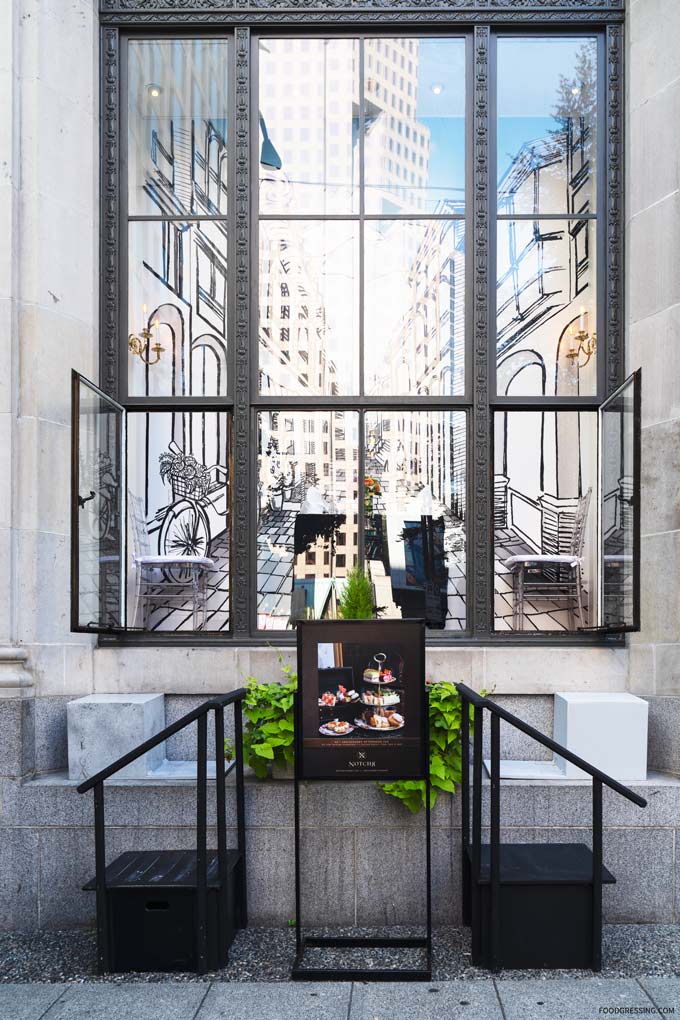 Lau, inspired by thoughts of afternoon tea and enjoying time with family and close friends, was pulled towards the idea of an exterior street scene inside an interior – a kind of fantasy world for passersby to stop and peer into.
Created both traditionally, using graphite and ink, and digitally, the street scene perspective was illustrated to provide a sense of depth, with focus always resting on the tea table and the diners at the center of it all.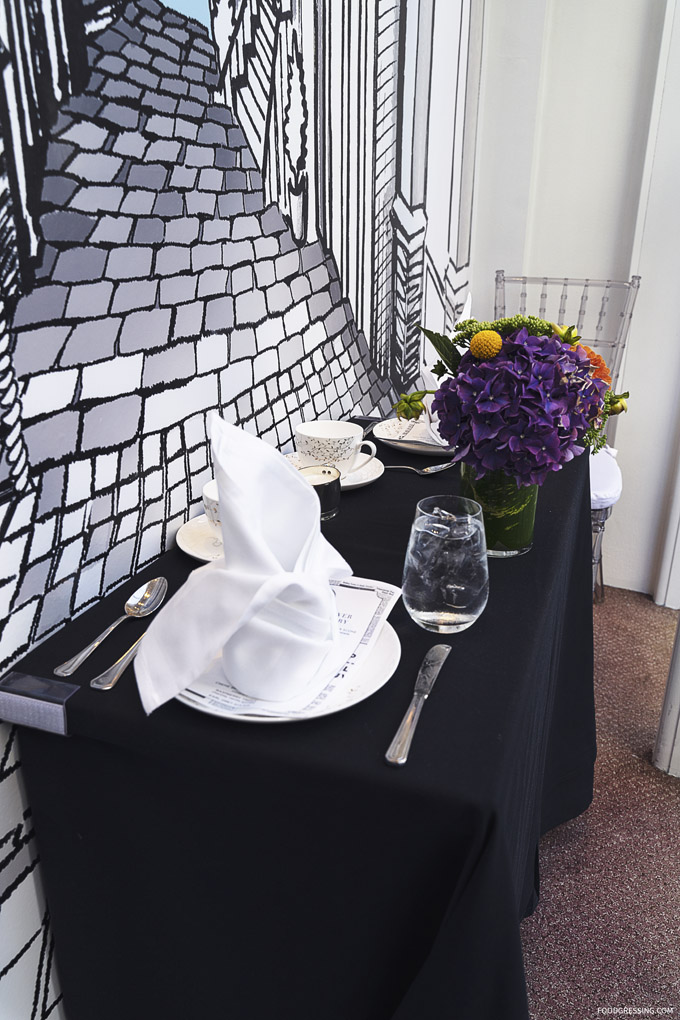 Service begins with guests selecting their preferred choice of Fairmont's LOT 35 Tea to sip on, with selections like Imperial Breakfast and the popular Creamy Earl Grey – a black tea with cornflower petals and delicious cream flavour.
We were then offered an amuse-bouche, the strawberry Eton mess.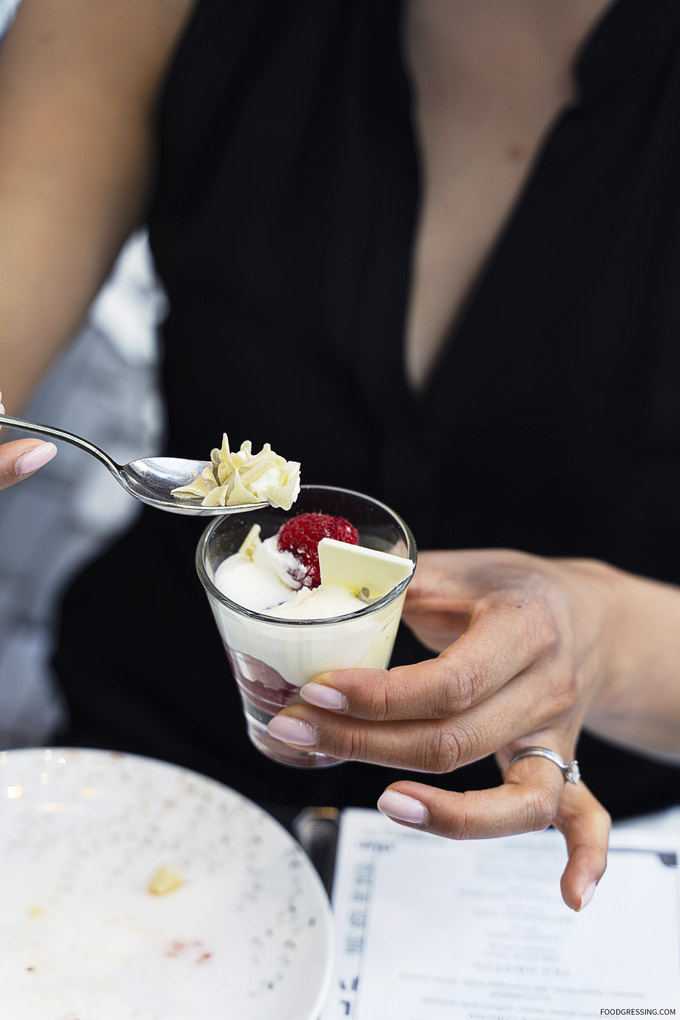 Next, a three-tier savouries set was presented and included scones and tea sandwiches.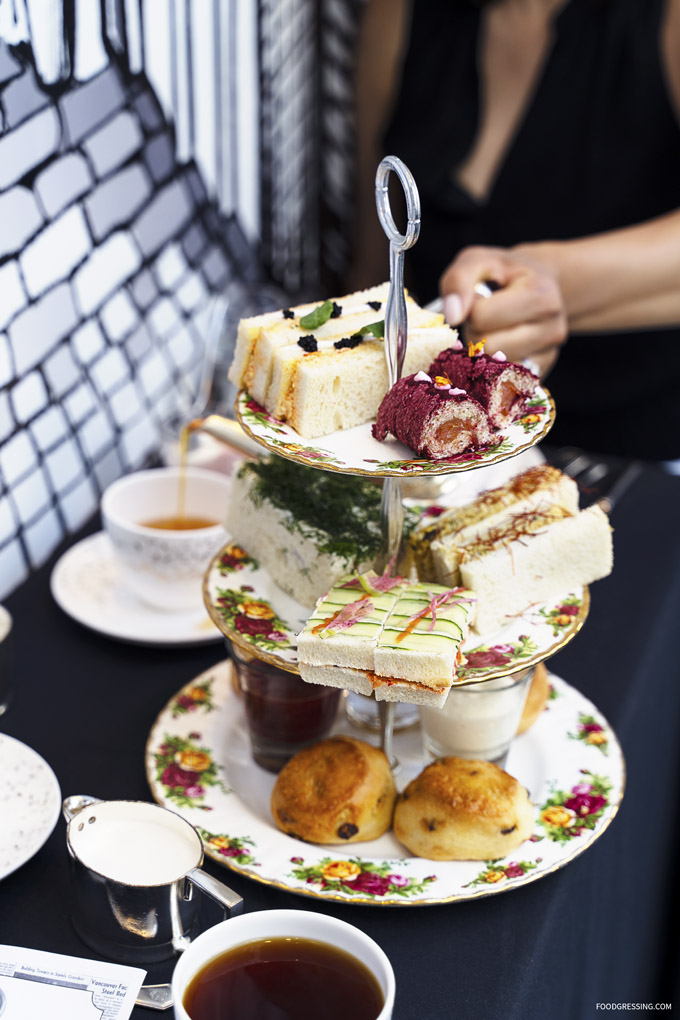 The house-baked English scones and golden sultana scones were served with clotted cream, strawberry preserves, and orange marmalade.
Tea sandwiches included dill fromage frais and tomato madrilene, smoked salmon, shrimp and lobster with Northern Divine Caviar, and coronation chicken salad with mango chutney.
Sweets from the hotel's pastry shop, presented on a mini-suitcase, include a treacle tart, Linzer torte with apricot, Battenberg cake with marzipan, a crème brûlée macaron, raspberry trifle, and Earl Grey éclair.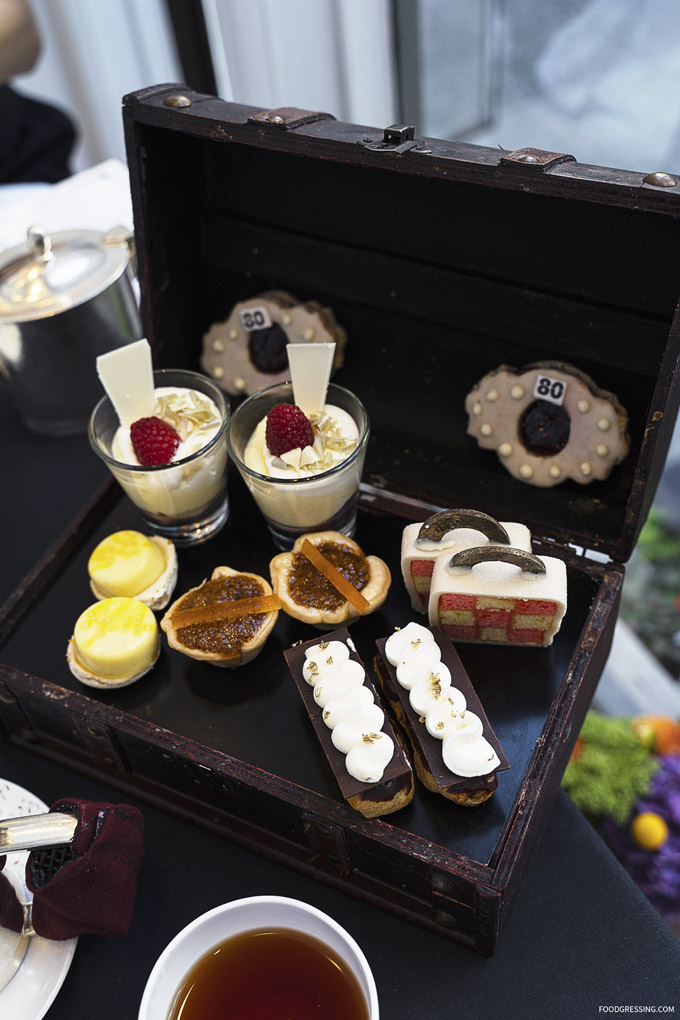 The window allowed people watching at it's finest but who is watching whom? We had so many passersby take pictures of us while we dined in the window. Of course, we happily posed for them!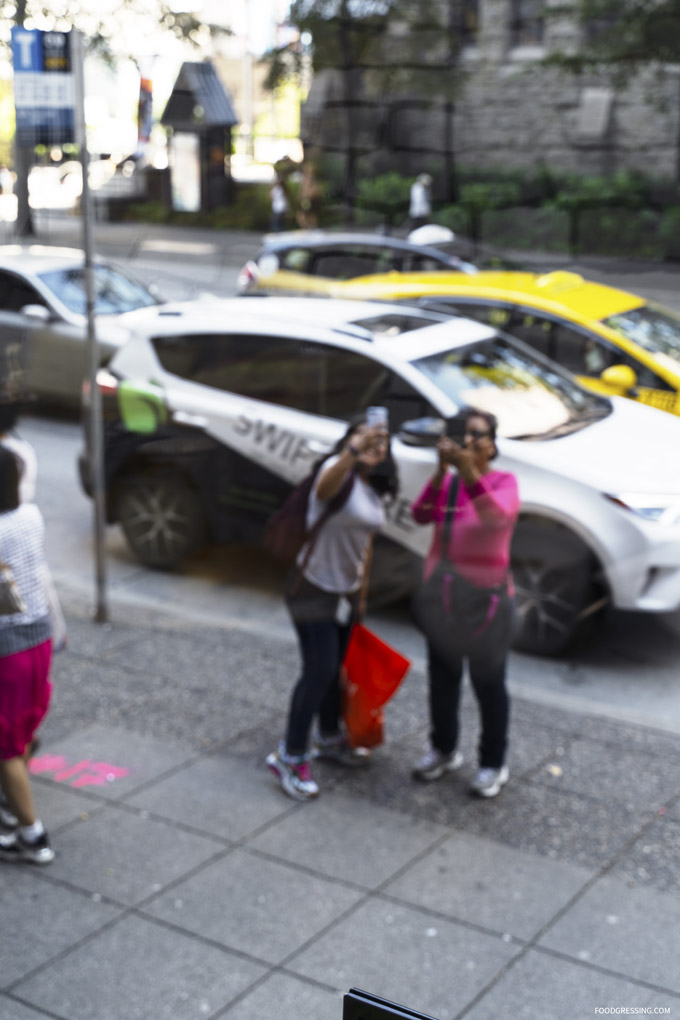 Afternoon Tea in The Window is currently sold out but a waitlist is maintained. It is available through September 2, 2019, Monday to Friday, with one reservation per day available at 12:00 p.m. Priced at $59 per person (maximum two diners per booking).
It's always a pleasure to enjoy afternoon tea at the Fairmont and I certainly enjoyed this novelty experience.
For a more traditional afternoon tea experience, Notch8 Restaurant offers a Hotel Vancouver 80th Anniversary Afternoon Tea daily, on now through September 1, 2019 at 11:00 am, 1:00 pm and 3:00 pm. Priced at $59 per person and $29.50 for children 12 and under daily, reservations can be made at 604-662-1900 or www.notch8-dining.com/afternoon-tea.