It's no secret that Diva at the Met is one of Vancouver's iconic restaurants. Located inside the Metropolitan Hotel in Downtown Vancouver, Diva at the Met specializes take pride in sourcing the highest-quality, local, organic and Ocean Wise ingredients. Led by Executive Chef Ken Galley, Diva at the Met's cuisine has international inspirations but also features Pacific Northwest flavours. I recently had the chance to try out their new fall/winter menu featuring a three-course table d'hote menu priced affordably at $45.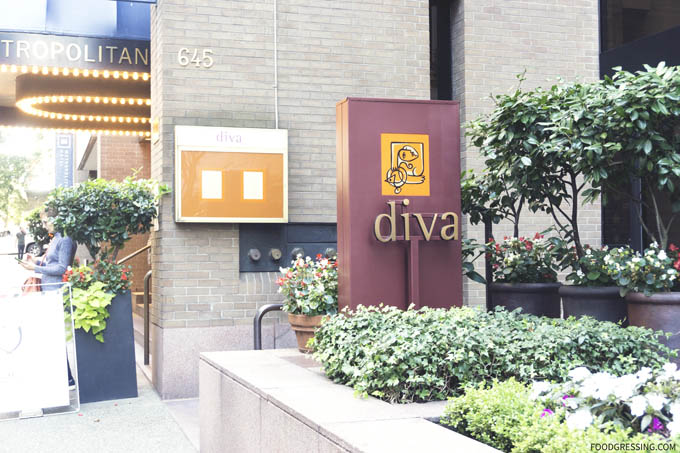 Disclosure: All food and drinks in this review were complimentary. Opinions are my own.
It was a warm fall day last week which was perfect for an outdoor patio dinner at Diva at the Met. The patio seemed to be a hidden oasis from the hustle and bustle of the Downtown Core.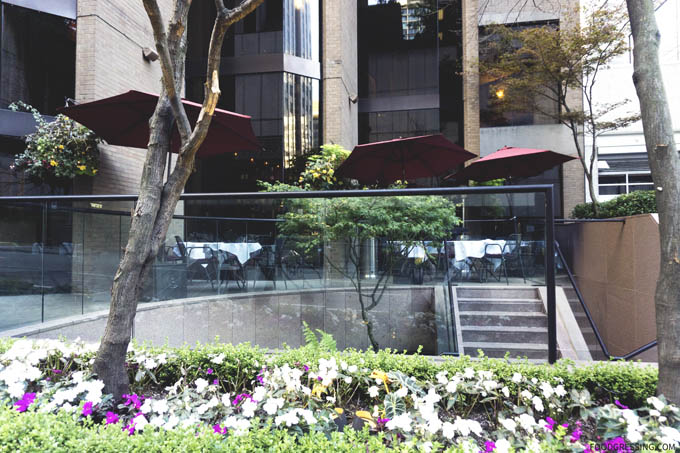 From my table, I was able to look into Howe Steet and the moving traffic.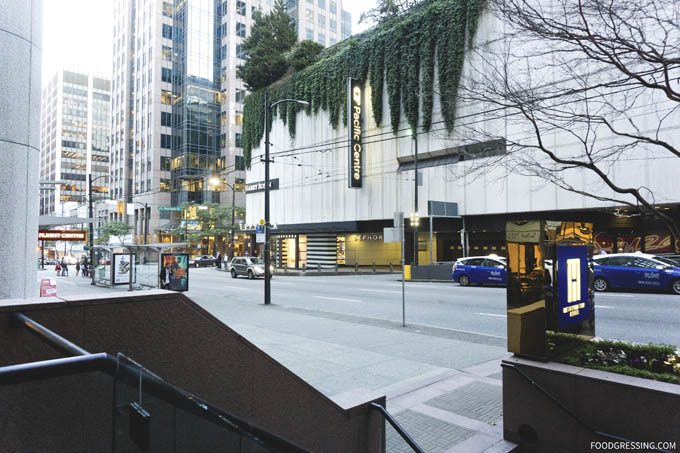 For dinner, guests can choose from the new $45 table d'hote menu menu or regular dinner menu. The table d'hote menu features your choice of a starter, main and dessert. There were quite a number of options for each course. Wine pairing for each dish is also available.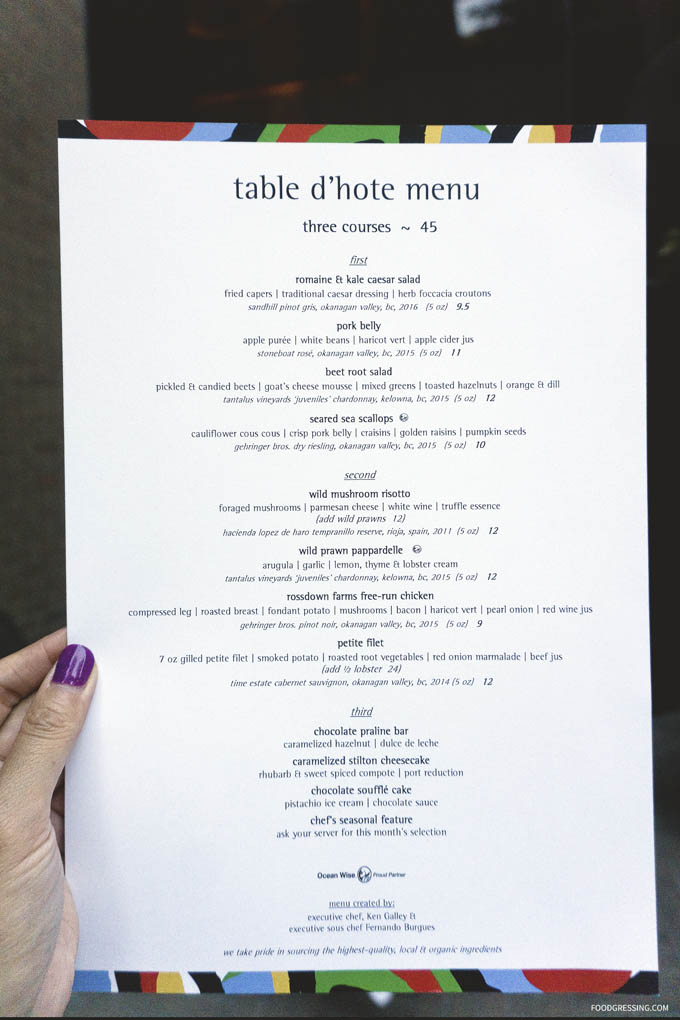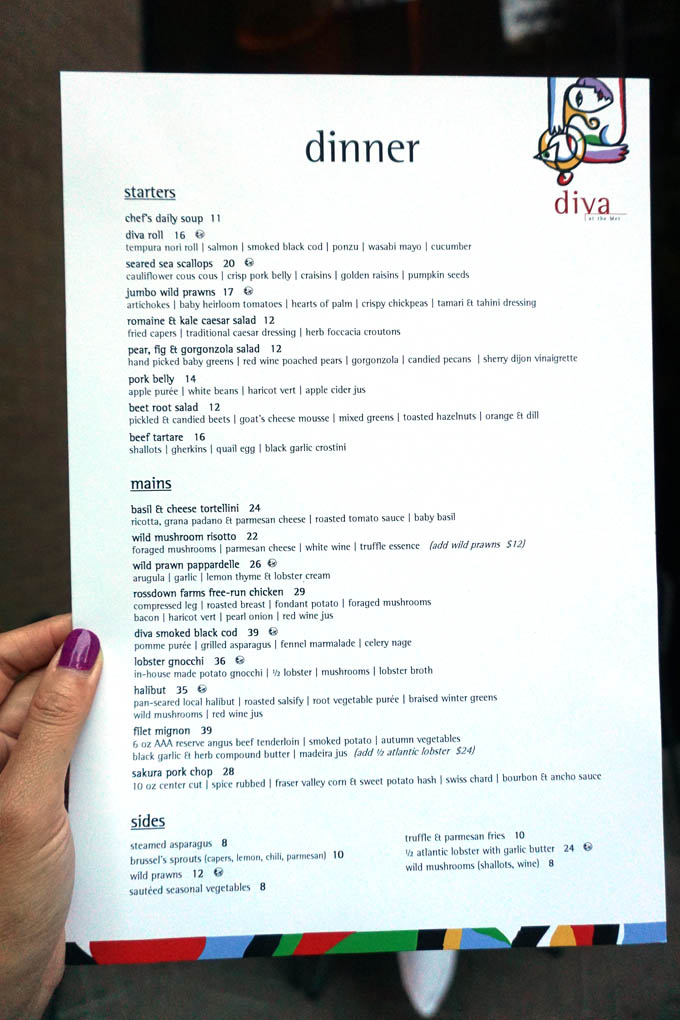 We started with a few new feature cocktails at Diva at the Met. There was the Night Cap (mushroom-infused vodka, black tea, basil & rosemary syrup and cardamom bitters) as well the Rooftop Garden (Pemberton organic vodka, triple sec, basil & rosemary syrup and cava).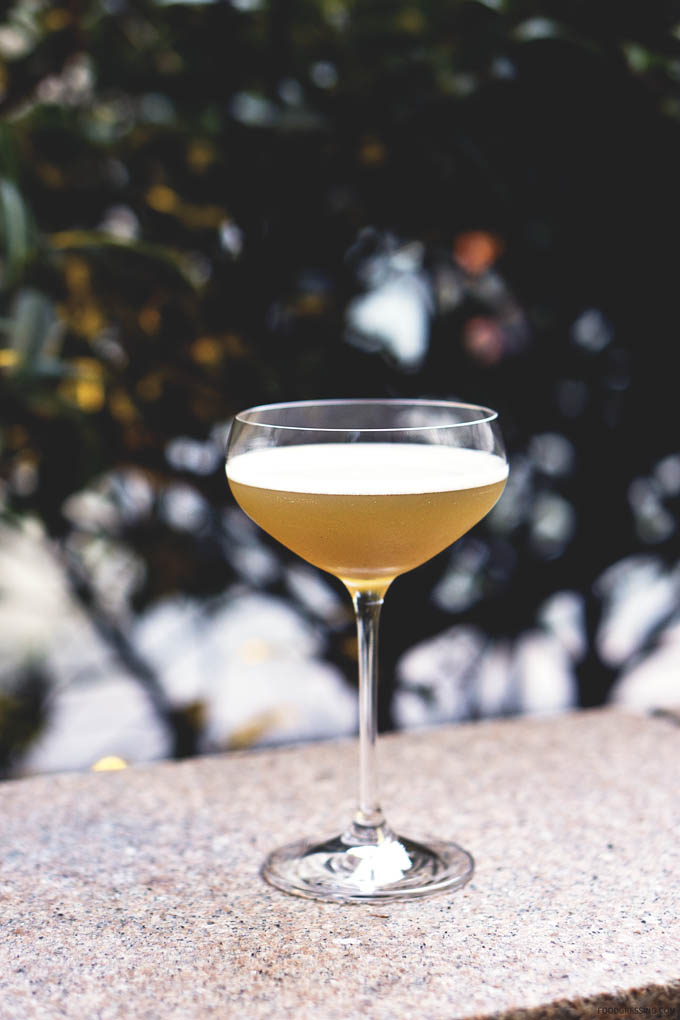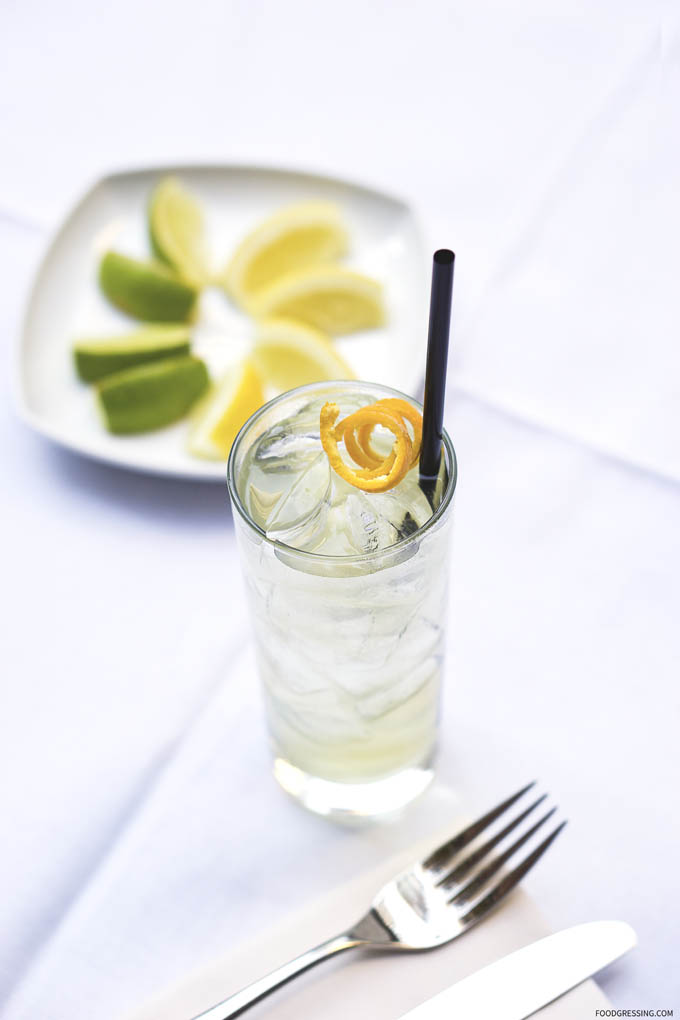 Complimentary bread and butter were presented to our table.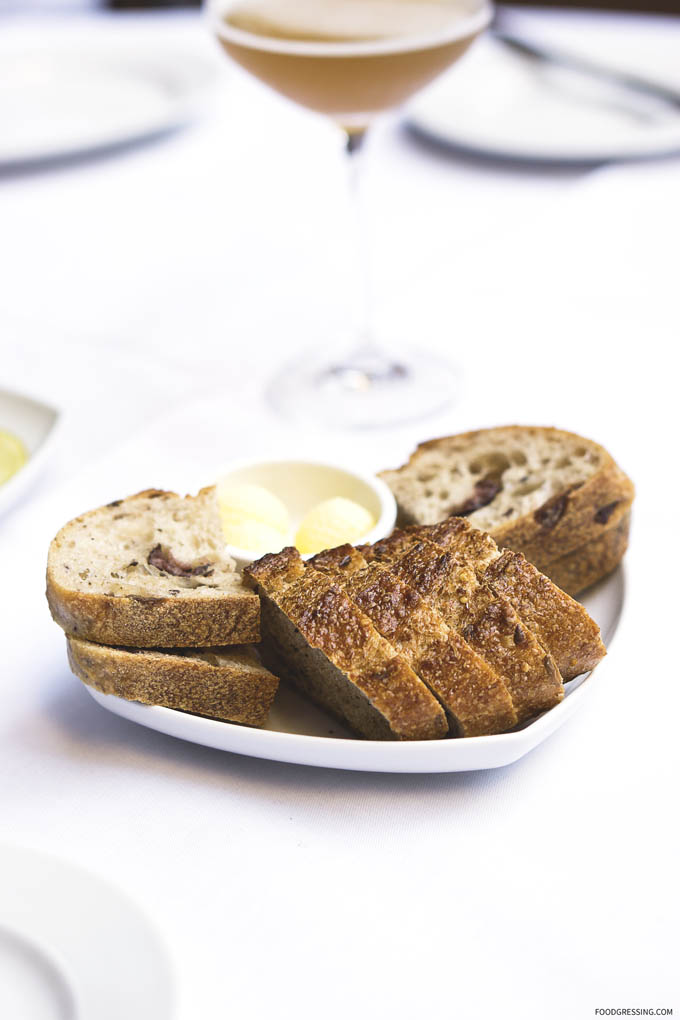 We tried a few starters from both the table d'hote menu and regular menu. There was the Beet Root Salad – an earthy, flavourful salad with a sweet side featuring pickled & candied beets, goat's cheese mousse, toasted hazelnuts and orange & dill.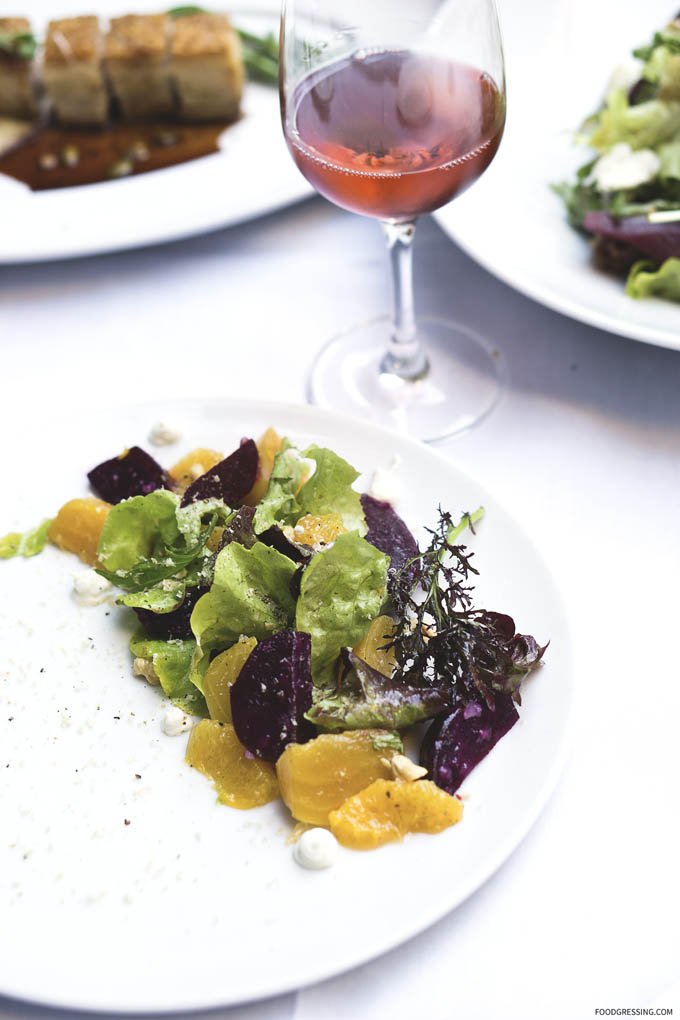 The Pork Belly came highly recommended and most definitely did not disappoint. The lusciously tender and moist pork belly pieces had a wonderfully crispy, crackling and golden skin. The apple purée added some subtle sweetness while the white beans and green beans were perfect accompaniments.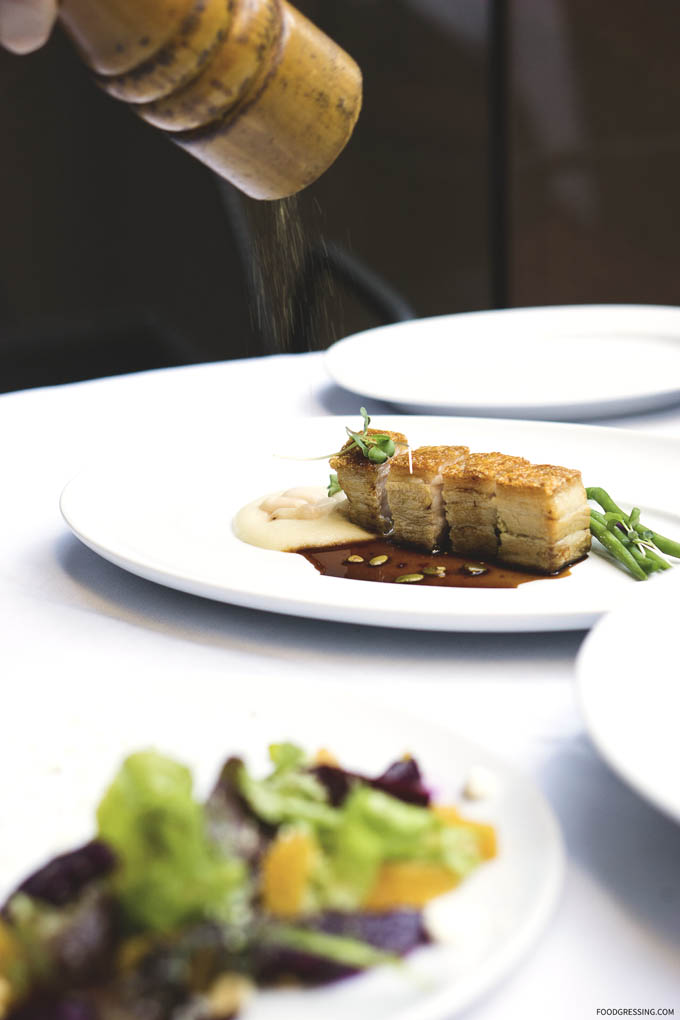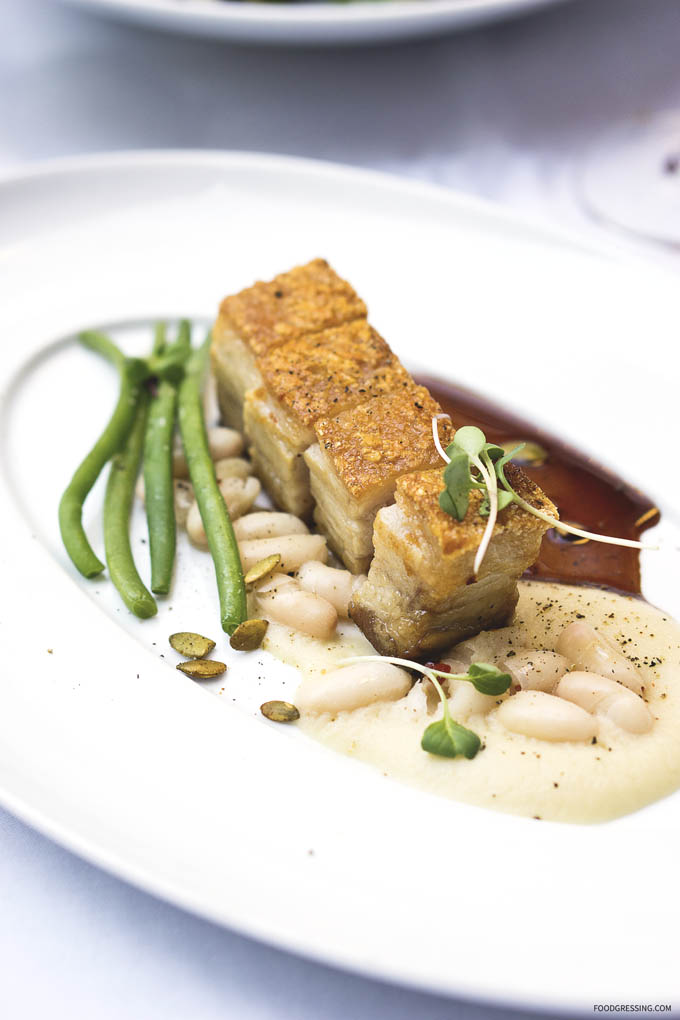 We also tried the Pear, Fig & Gorgonzola salad – a tasty fall salad featuring red wine poached pears, gorgonzola, candied pecans, and sherry dijon vinaigrette. The red wine poached pears were incredibly succulent and boasted a deep rich colour of red wine. These went well with the salty gorgonzola, crunchy candied pecans, and subtly sweet vinaigrette.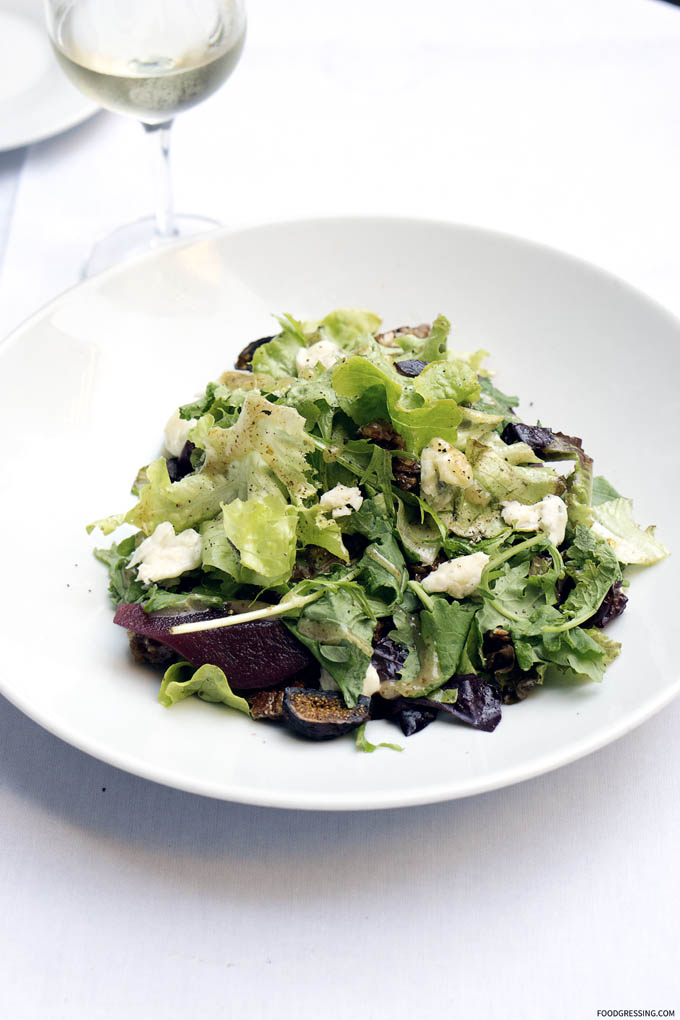 Moving on to mains, I really loved the Ocean Wise Halibut with roasted salsify, root vegetable purée, braised winter greens, wild mushrooms and red wine jus. The halibut was on point being tender, flaky and succulent. I also thought that this is one of the best-presented fish entrees I have had. Really detail-oriented presentation and arrangement with the vegetables, purée and red wine jus.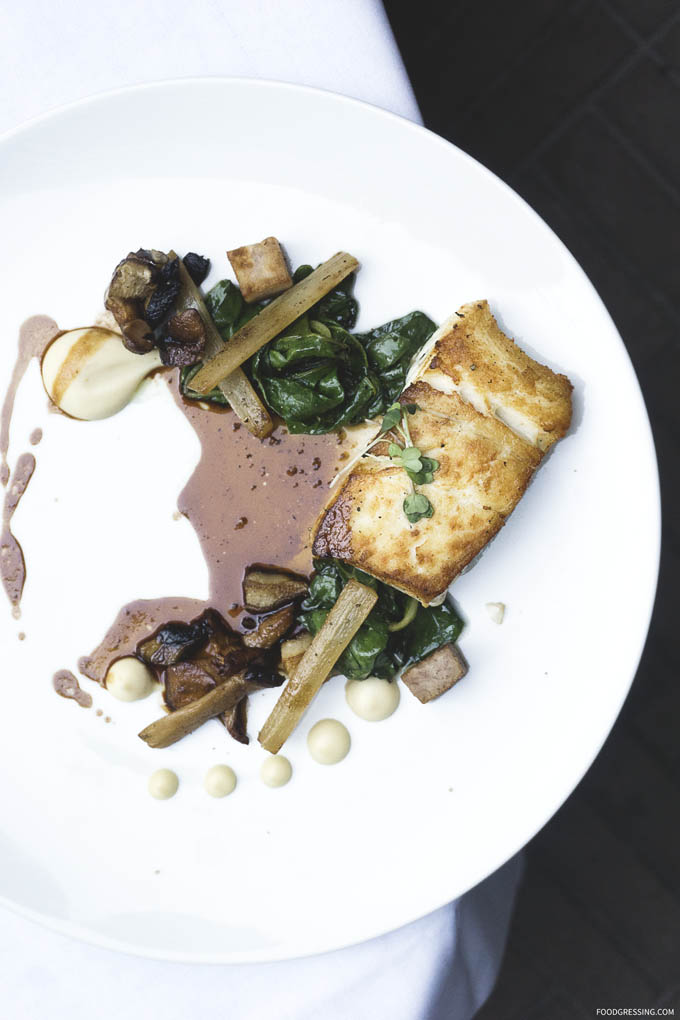 The Rossdown Farms Free-Run Chicken was also another creatively presented dish that was impressive in portions. This dish featured compressed chicken leg and roasted breast. The fondant potatoes had a creamy inside texture and a crunchy brown crust. The highlight of the dish was the sinfully crispy baked chicken skin. It's addictive and something I would love to enjoy again.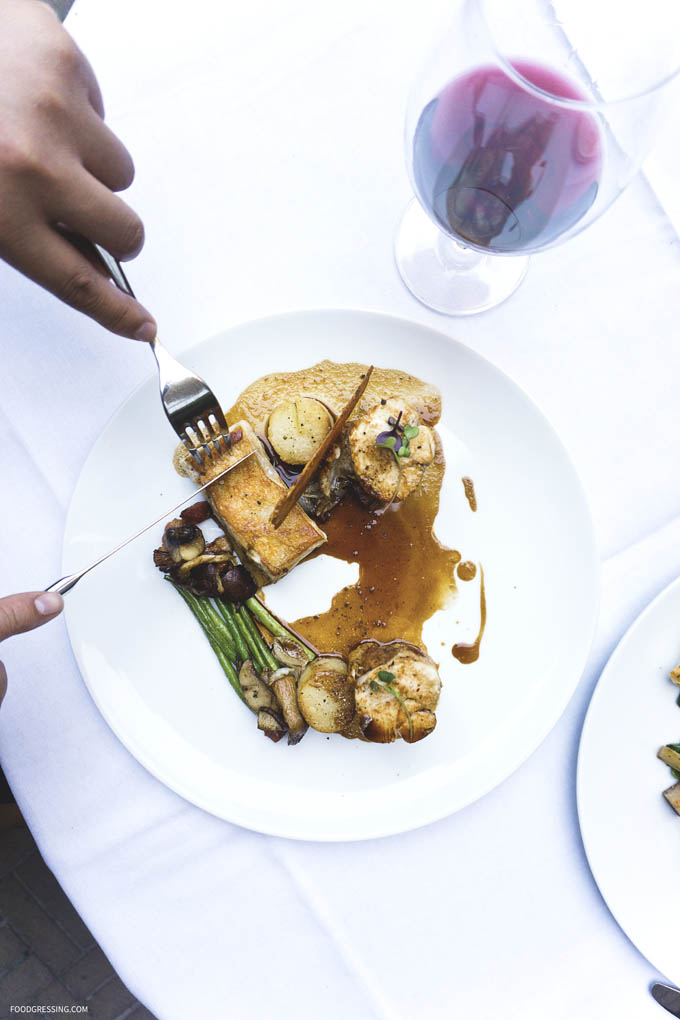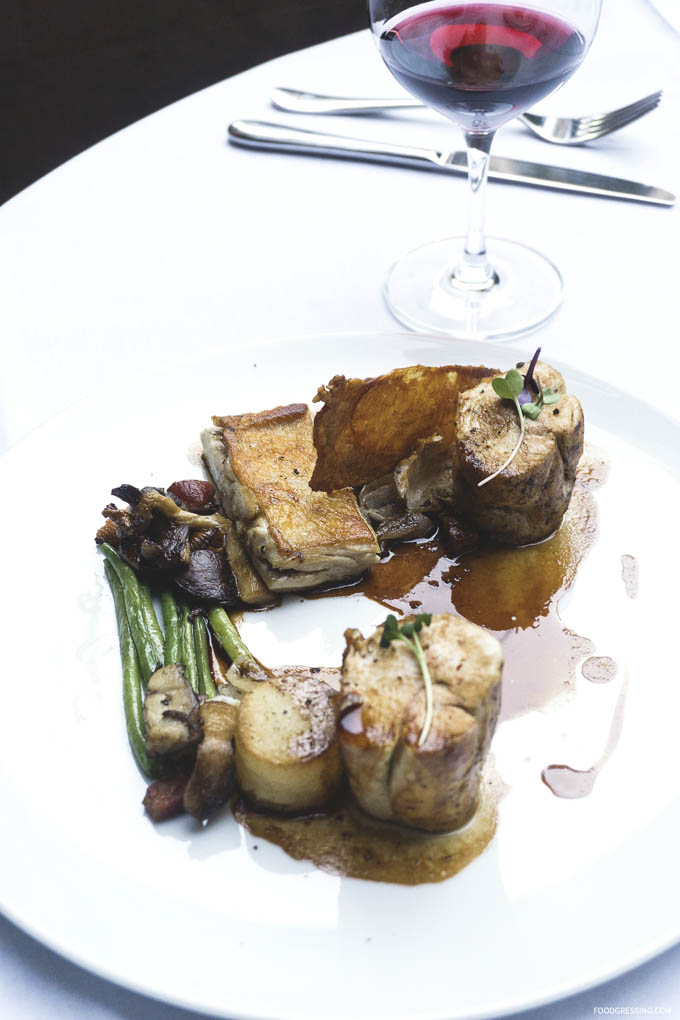 To finish off a fantastic meal, Diva at the Met has a mouthwatering selection of decadent desserts. For a chocolately indulgence, the Chocolate Praline Bar with caramelized hazelnut and dulce de leche certainly satisfied.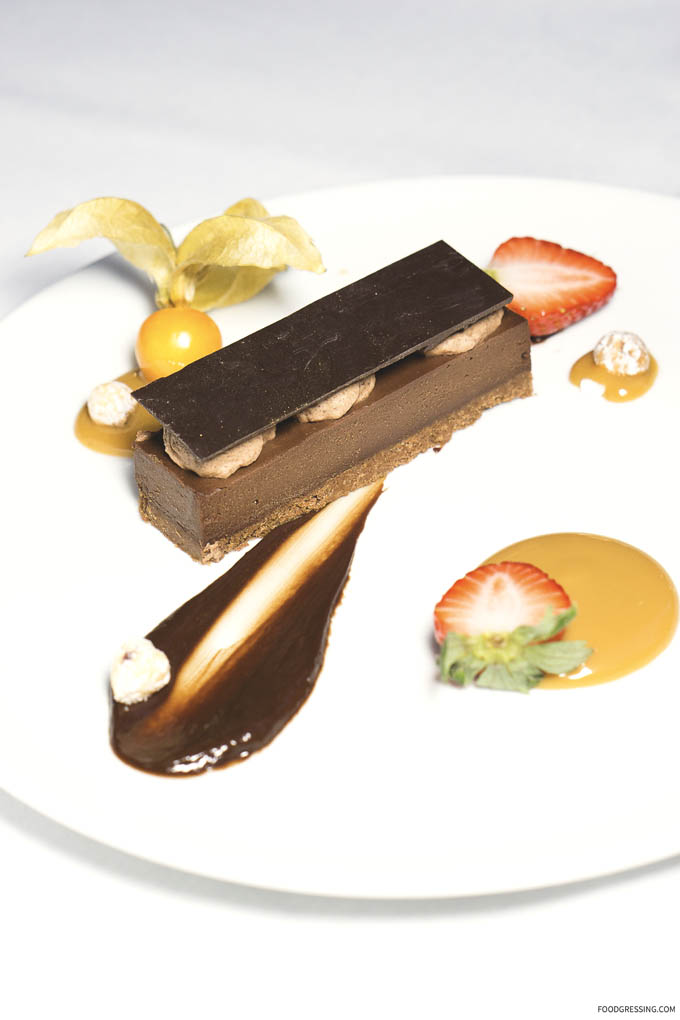 As someone who loves blue cheese, I was eager to try the Blue Cheese Cheesecake. The blue cheese flavour was just enough to be recognizable but yet not overpowering. Really, really good.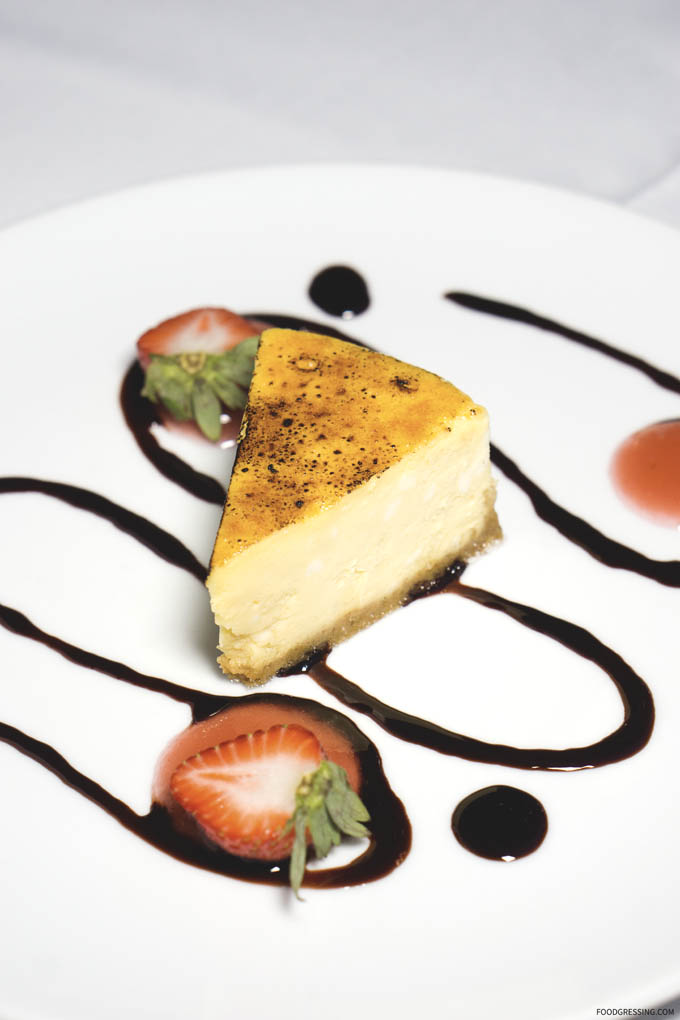 And at the end, we were given a few bon-bons made by Diva at the Met's in-house chocolatier.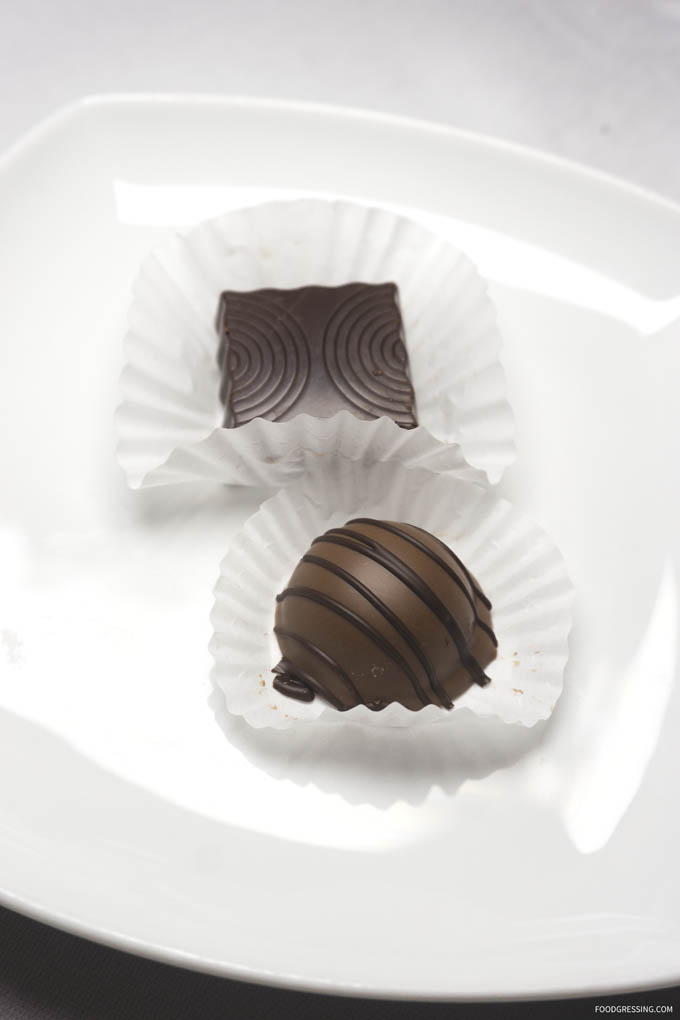 Overall Impression
I thoroughly enjoyed our dinner at Diva at the Met. The food was at a high level yet not pretentious; portions were impressive and the meal was oh-so-delicious. And for the $45 table d'hote menu, you cannot go wrong with it. You'll be very satisfied. Rating: 5/5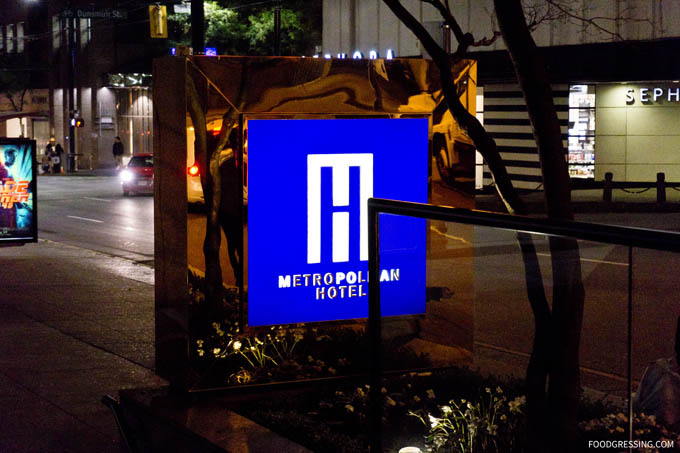 Diva at the Met
Address: 645 Howe St, Vancouver, BC
Website: http://www.metropolitan.com/diva/‎