Newly opened on West 4th is Delara Restaurant offering a humble, seasonal menu reflecting key elements of Persian cuisine.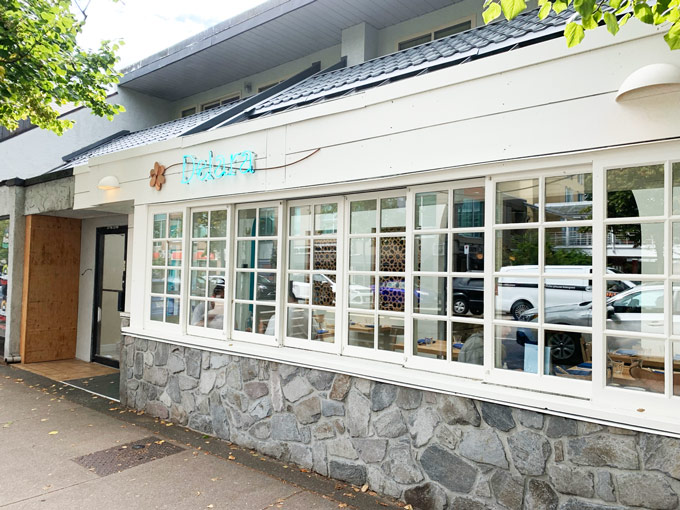 This is the first solo venture by Chef Bardia Ilbeiggi (formerly at Farmer's Apprentice and L'Abbatoir).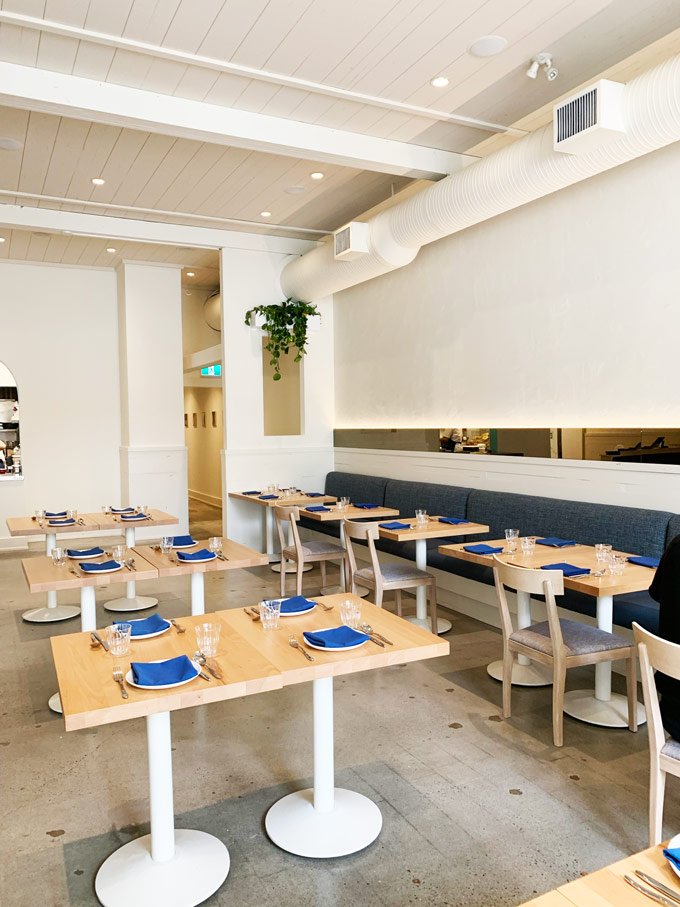 Delara takes over the space formerly occupied by Burgoo at 2272 West 4th Avenue.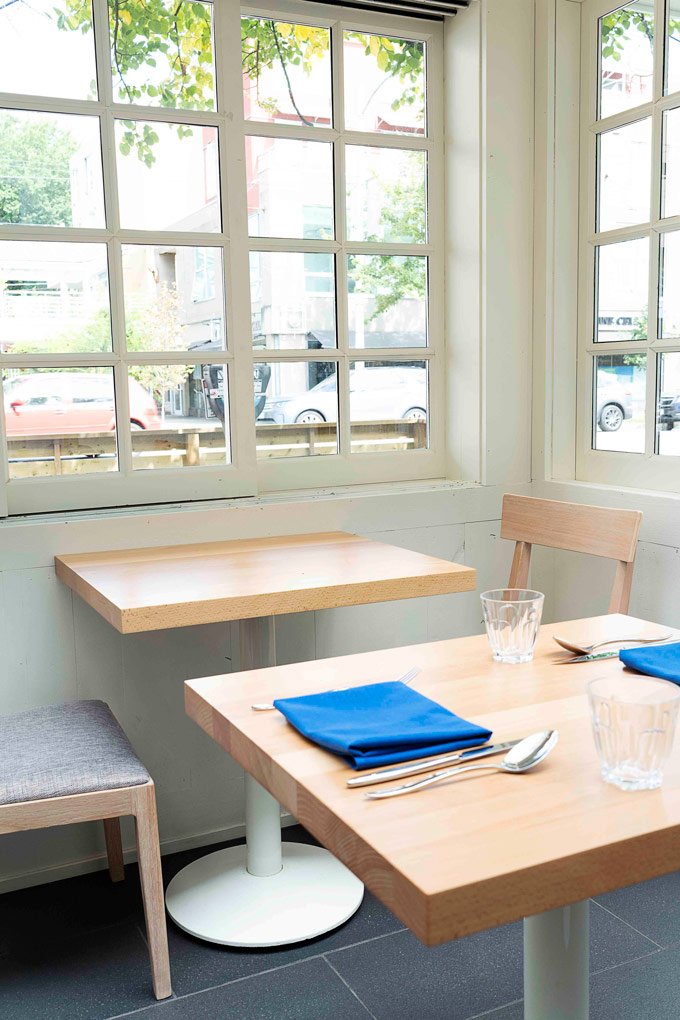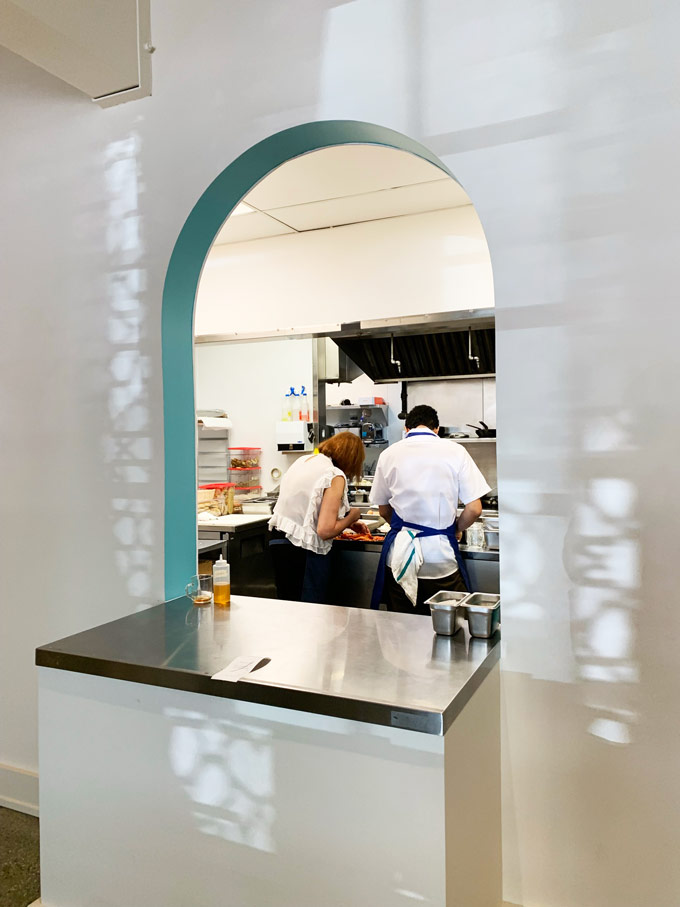 I had a really lovely and delicious brunch at Delara Restaurant this past weekend.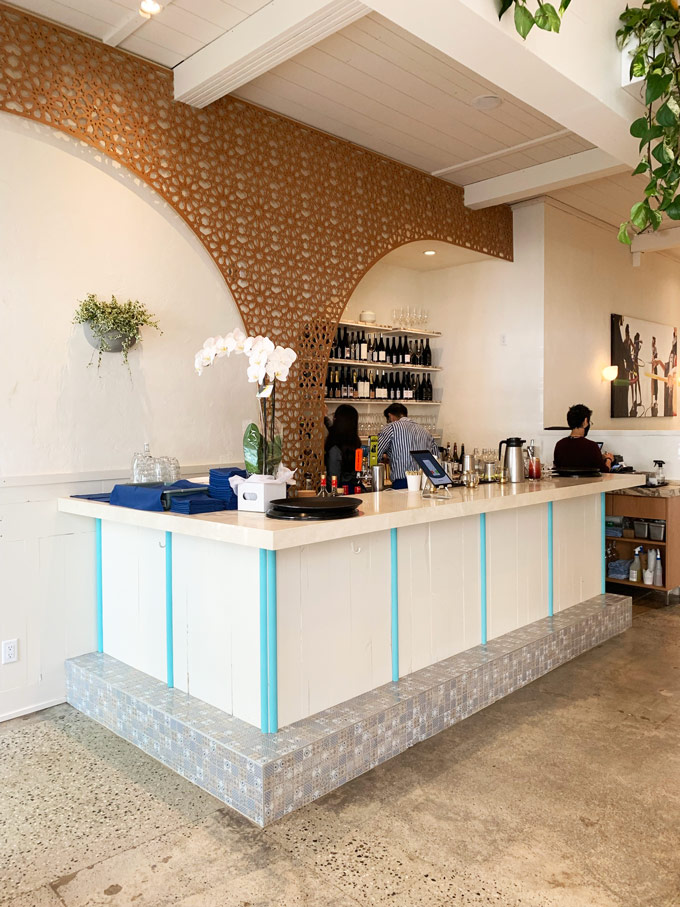 Persian Breakfast featuring flatbread, feta cheese, butter, jam, soft boiled egg in shell and a salad of tomato, cucumber and preserved lemons.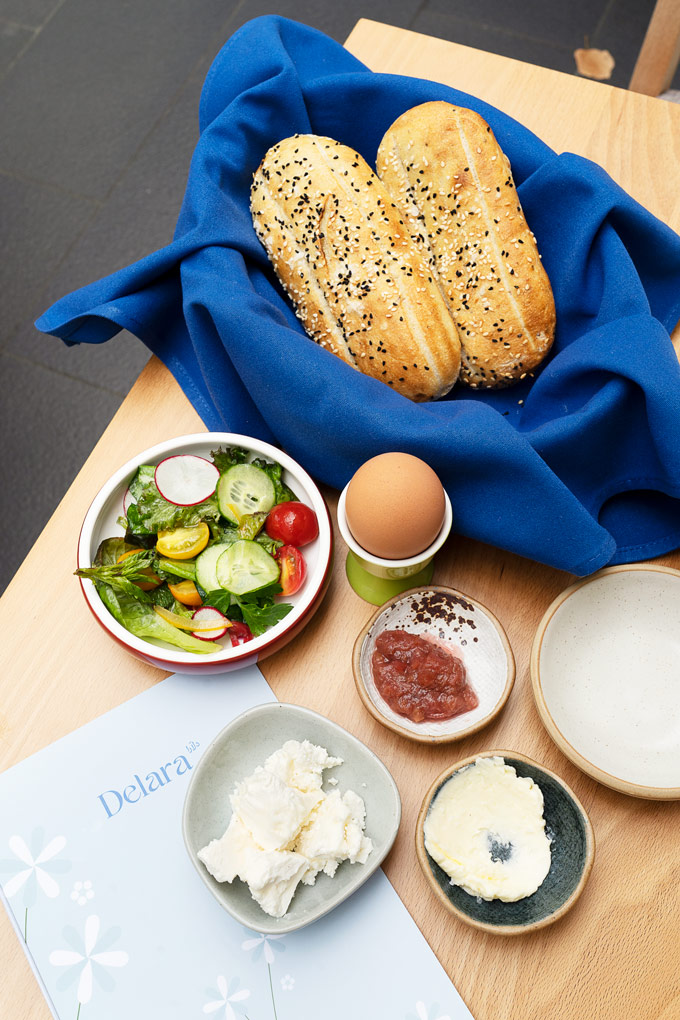 You rip off pieces of the flatbread and eat it with the feta, butter and jam but you can also assemble it as a sandwich.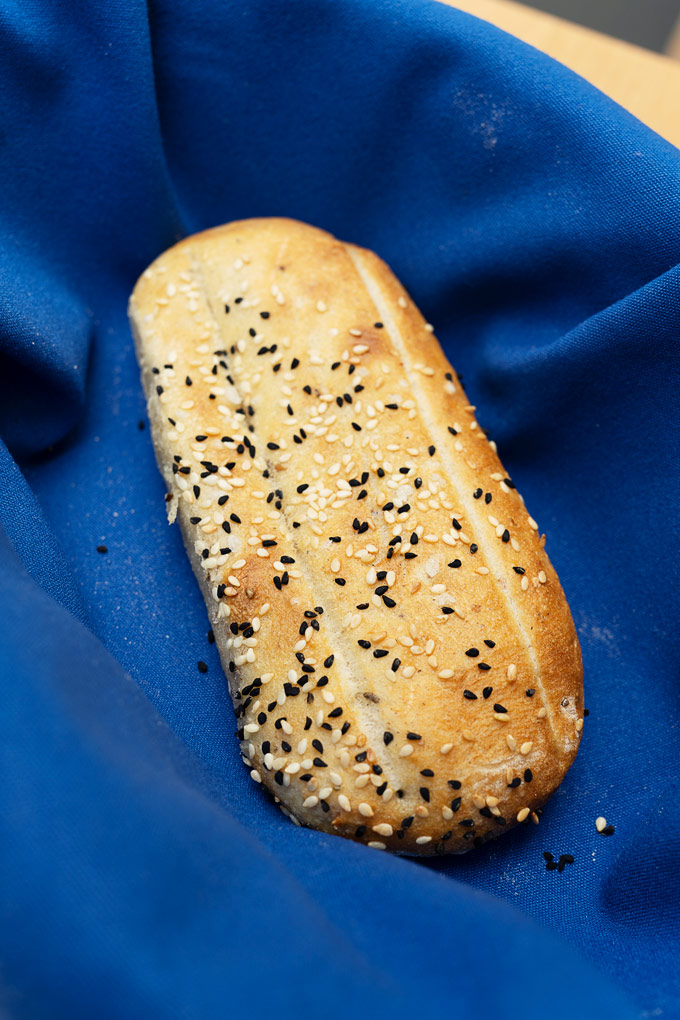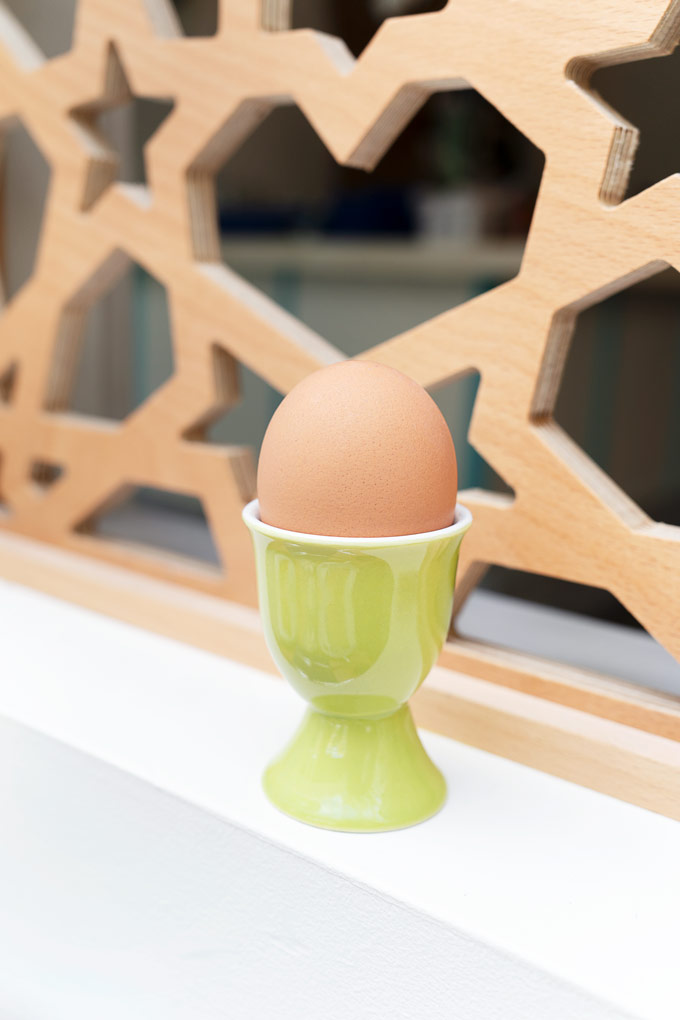 Chicken Kabab Sandwich featuring saffron marinated and charcoal grilled chicken served in their signature seedy sourdough flatbread with mint labneh and pickled shallots.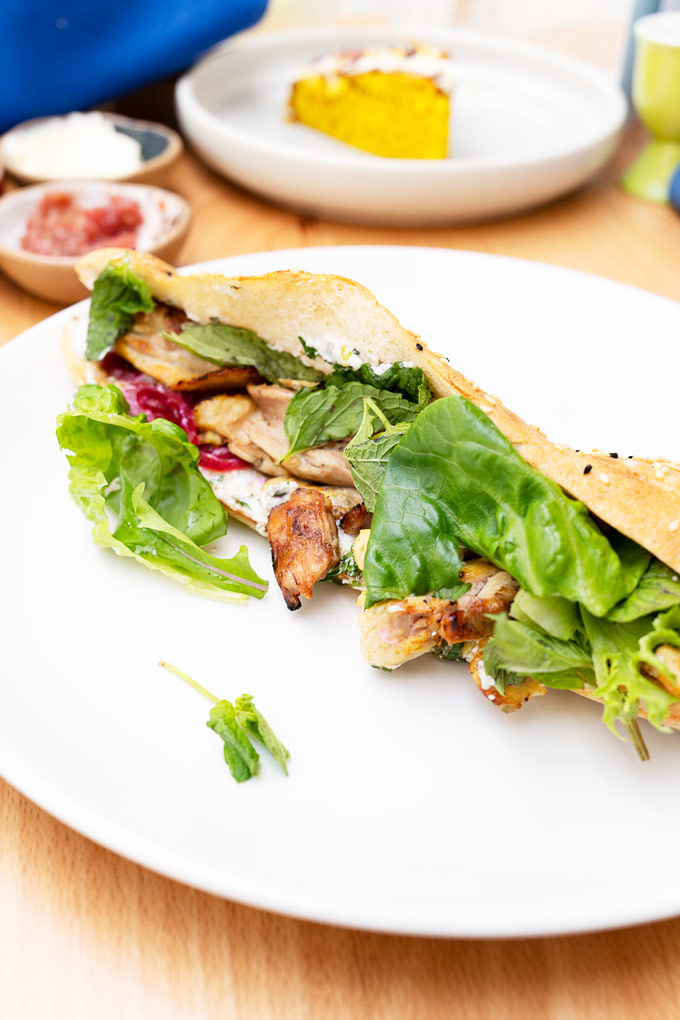 I loved the smoky flavour of the chicken which contrasted the light mint labneh.
Turmeric and Orange Cake topped with orange blossom buttercream, almonds and candied orange. An amazingly delicious cake which was moist and have a heavenly orange blossom buttercream.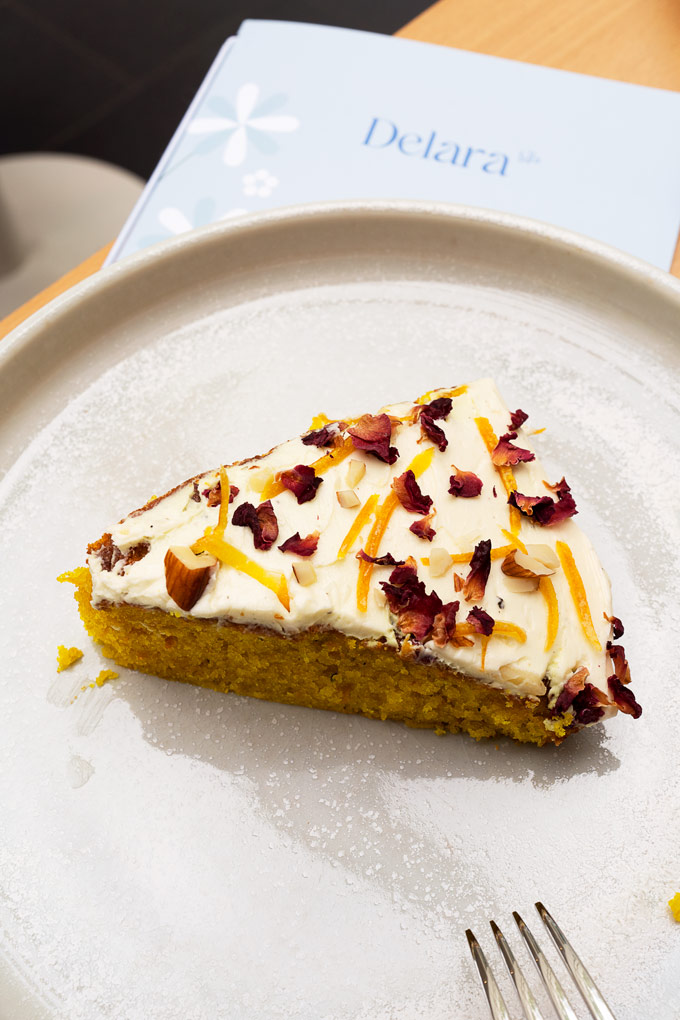 Sekanjebeen Sharbat with honey, mint, cucumber. Super refreshing!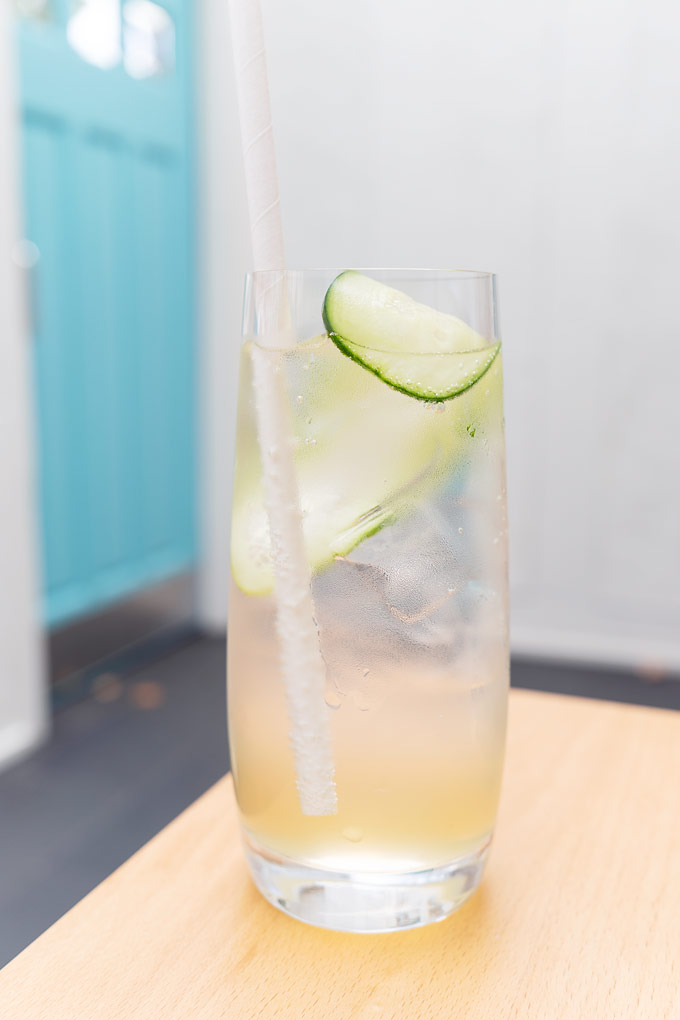 The interior features a brightly lit solarium area and the main dining room is spacious but more dim.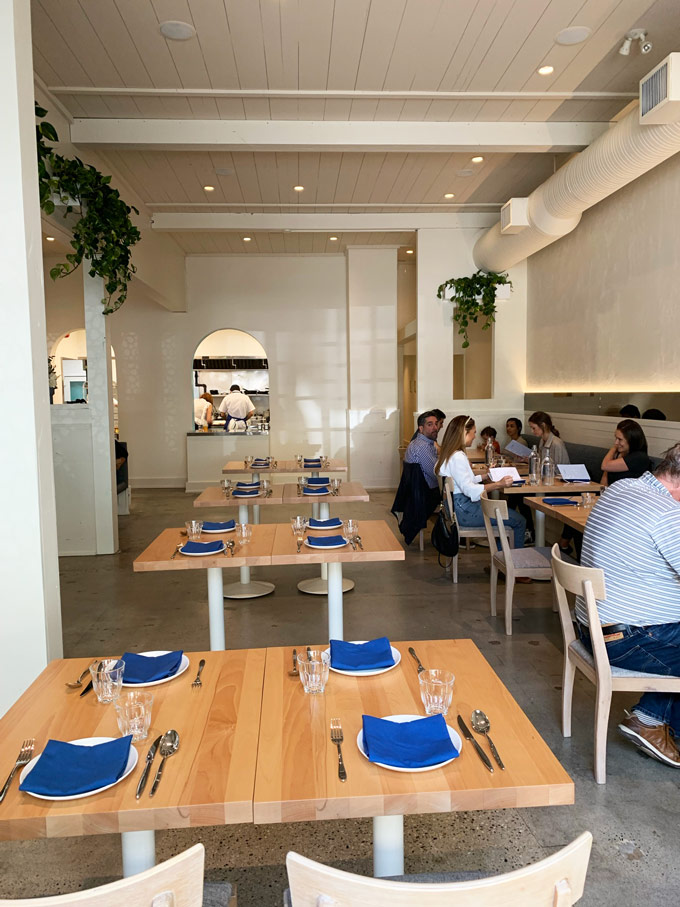 All in all, a wonderful brunch. I'll have to check them out for dinner sometime.
Delara Restaurant
2272 West 4th Avenue
delararestaurant.ca