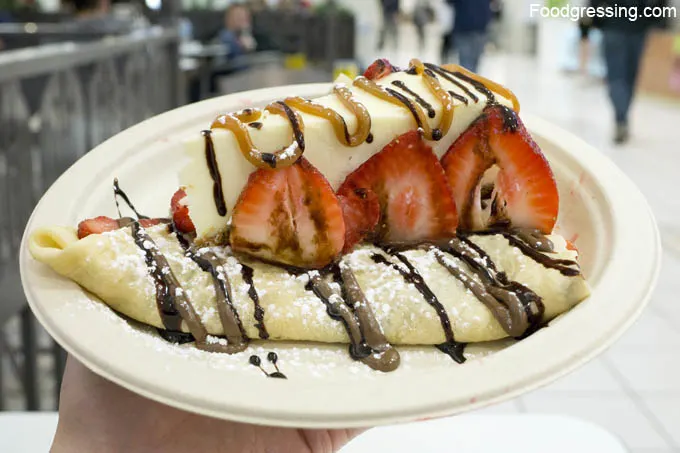 Crepe Delicious is Canada's largest mall-based creperie. Their Oakridge Centre location opened a few months ago and occupies the old Mmmuffins space. I bought the Groupon voucher for this new location to try them out. The deal was $18 for three $10 vouchers and could be used towards any of their menu items.
Crepe Delicious Menu
Their menu consists of breakfast crepes, savoury crepes, sweet crepes, salads, panini, gelato, smoothies, and coffee. The sweet crepes range from $5 to $12, while the savoury are mostly around $8.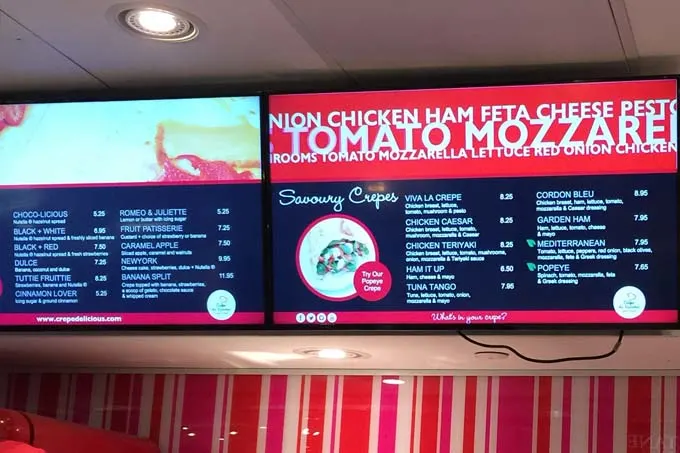 The Crepe Test
The Cordon Bleu ($8.95) I tried had chicken breast, diced ham, lettuce, tomato and mozzarella, and caesar dressing. I was a little disappointed that the crepe fillings were cold and the cheese was not melted. The crepe was also barely warm and the presentation was a bit boring.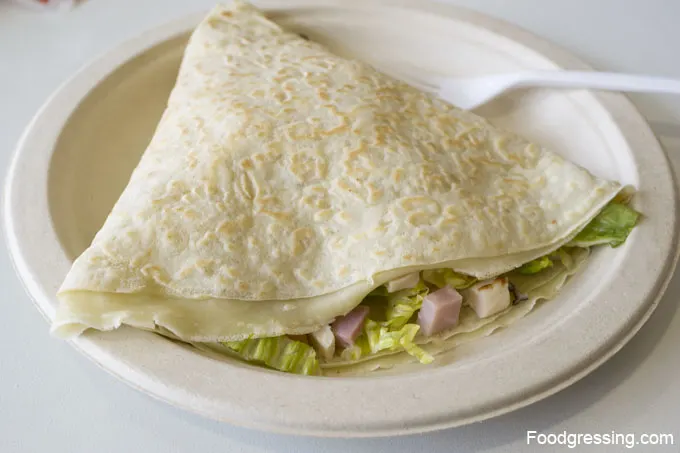 The Banana Split is their most expensive sweet crepe ($11.95). It consists of crepe topped with banana, strawberries, a scoop of gelato, chocolate sauce, and whipped cream. I enjoyed the presentation much more than the Cordon Bleu. The gelato I had was tiramisu and was okay. The amount of bananas and strawberries used for the filling was decent.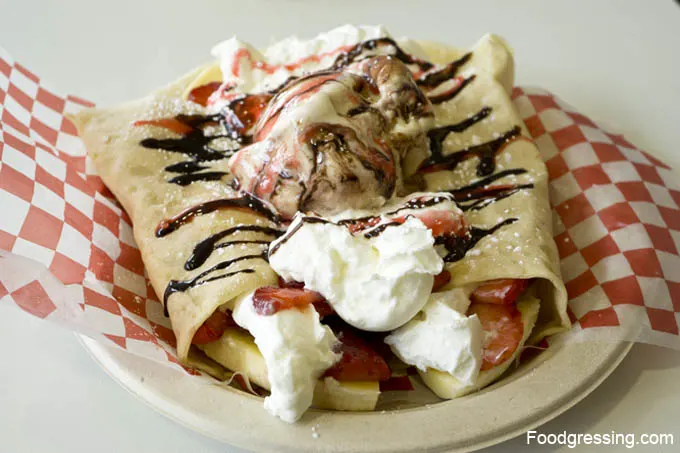 The New York ($9.95) was quite the indulgence. It had Nutella, a slice of cheesecake, and strawberries topped with dulce de leche. I had several looks from other people at my plate while I carried it to a table at the food court. I was impressed that the slice of cheesecake was reasonably sized. The cheesecake seemed standard in taste and quality.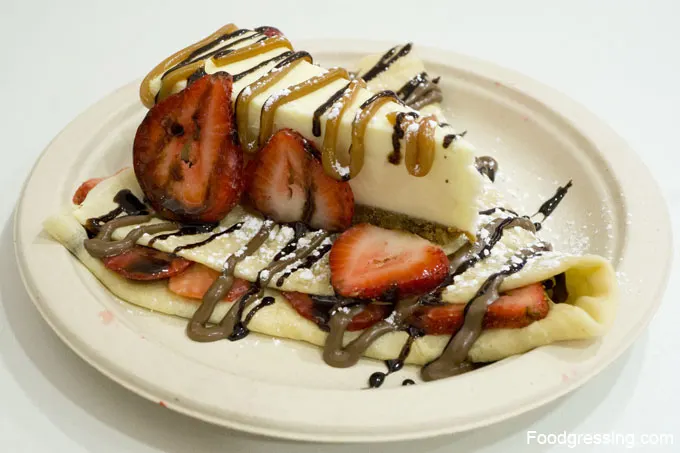 I noticed that for all three items I tried the crepes seem to be on the thicker side, rather crisp, light and airy. The crepes ideally should be warm but they seemed a bit cold, particularly the Cordon Bleu.
Overall Impresion
I have mixed feelings about Crepe Delicious. The sweet crepes seemed better in terms of taste, amount of ingredients and overall presentation. I think the crepe texture could be improved. For a mall-based creperie, Crepe Delicious may be okay. However, it would not be my go-to creperie.
Website: www.facebook.com/CrepeDelicious