This holiday season might look a bit different compared to previous ones but there's always reasons to eat, drink and be thankful. Here is a list of restaurants and businesses in Winnipeg that have special Christmas Winnipeg 2020 offerings this year.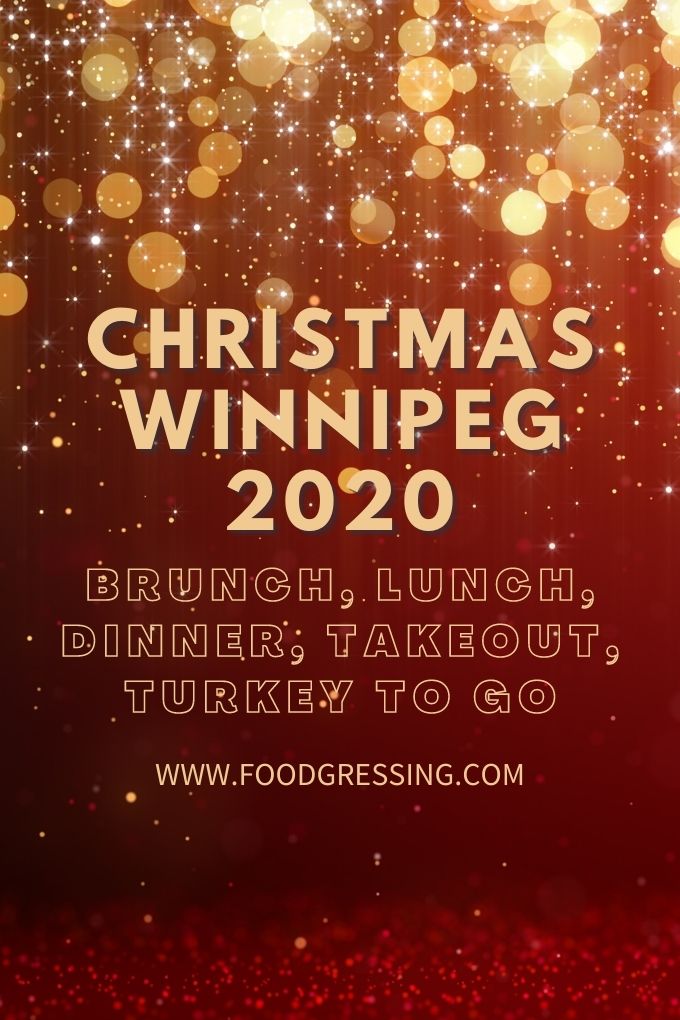 Of course, any support to local businesses is appreciated in these times. Christmas celebrations can take on different forms from traditional, fusion to modern. Please use this list as an inspiration for ideas on how to put together your own Christmas celebration.
This list is updated as information becomes available. Please reach out to me foodgressing@gmail.com or @foodgressing on social media (Instagram, Facebook, Twitter, TikTok) for any suggestions.
Christmas Turkey to Go
Fairmont Winnipeg
The Fairmont Winnipeg is offering a full turkey meal for $420 (serves 15) with Grade A 9-11 KG Manitoba Turkey; a half turkey meal for $255 (serves 8); a roasted CAB beef tenderloin meal for $425 (serves 6 - 8); or individual turkey dinner for $41. All prices include tax and all the sides.
Holiday Gift Ideas
If you're looking to buy some gift cards for loved ones or yourself this holiday season, you might want to take advantage of some restaurant gift card deals. Cactus Club, Earls, Boston Pizza and more are offering bonus gift cards with gift card purchases. See restaurant for details.
Donate
Please consider donating and supporting those organizations that are helping to feed those in need.