This past week, my family and I took a Spring Break vacation down to Seattle.  And on one pit stop of our drive south, we visited a McDonald's in Ferndale, WA.  While it's always interesting to see some differences in menu offerings, one particular standout was the McDonald's chocolate dipped cone.  As I was standing in line to order, I noticed numerous customers walking away with this cone.  The McDonald's chocolate dipped cone is priced at $0.99 and features a vanilla soft-serve in a rich, chocolaty hard shell.
Note:  This is not a sponsored post.  This cone was not complimentary.  I did not receive any compensation or incentive to share about my experience.  The restaurant did not know that I am a blogger.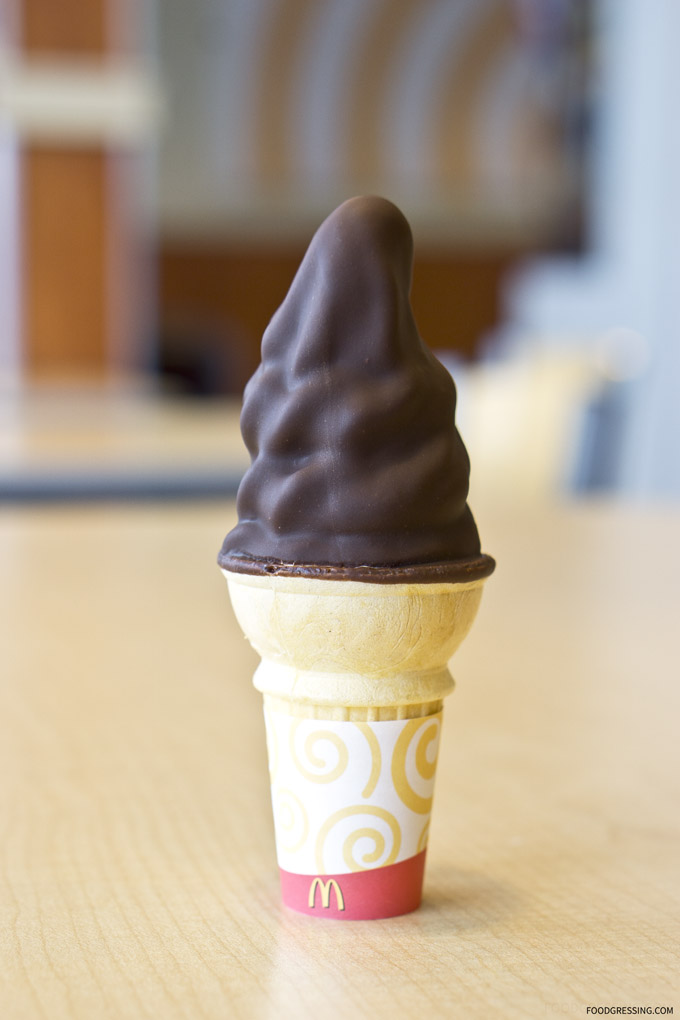 A new menu item?  
While I initially thought that was the case, a search online shows they are not new.  It seems that they were introduced sometime back in 2012 for a limited time.  When they were discontinued, that certainly did not sit well with fans of the chocolate dipped cone.  There was even one attempt to petition Obama to bring back the cone.
Did I like it?
To start, the cone I received could be improved in terms of presentation.  My cone specifically lacked a soft serve swirl.  So when the soft serve was coated with chocolate, it didn't look as good as it would have with a swirl.  The chocolate coating is quite smooth, but thick and doesn't break apart that easily.  It's also quite sweet which makes the vanilla cone much more indulgent.  For me, however, the chocolate was too rich for my taste.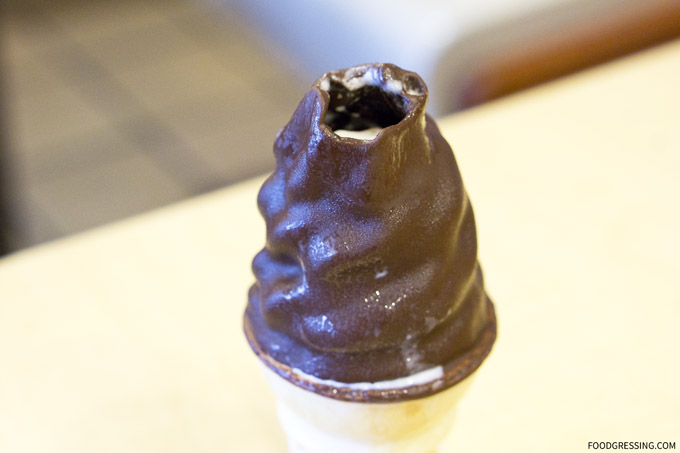 And as you can see in the photo below, the chocolate coating is so hard that I was easily able to rip off the entire "casing" from the cone itself.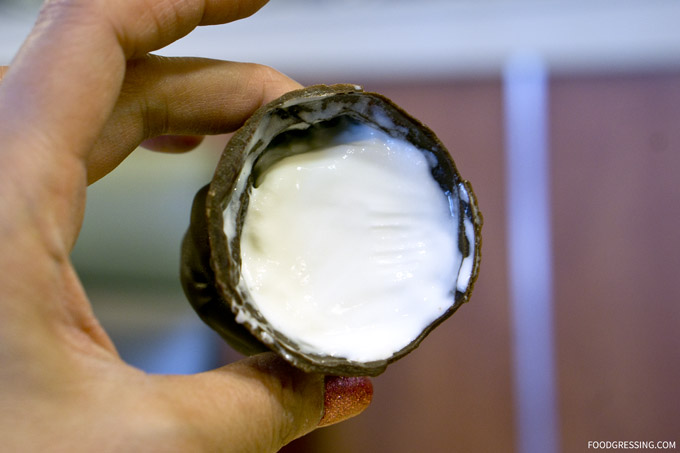 Verdict
I think the McDonald's chocolate dipped cone gives the regular vanilla soft serve some extra "oomph" by making it a more decadent treat.  However, the chocolate mix they use for the coating is too rich for my personal taste.  My overall rating for the McDonald's chocolate dipped cone is 3/5.
Where Can You Get One?
For those of you looking to get one of these cones, they are currently being offered at 1688 Main St, Ferndale, WA 98248.  And it might a very limited offering because the McDonald's USA site doesn't even list it on their menu online.