Jollibee, the global restaurant brand that is taking America (and the world!) by storm, has opened its new flagship restaurant: Jollibee Times Square.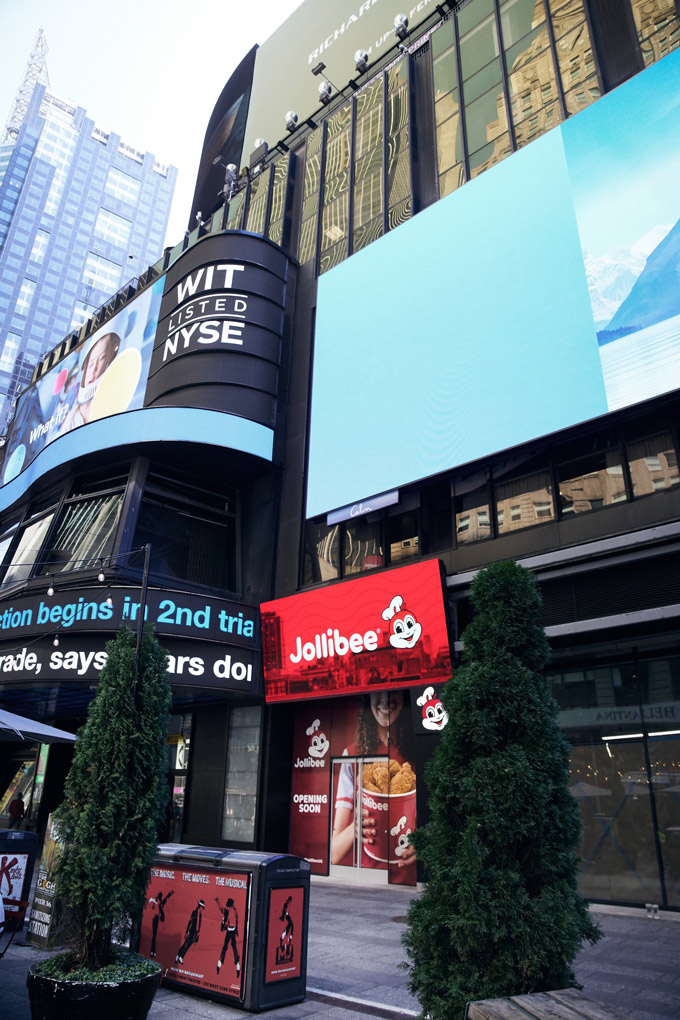 In response to its rapidly growing popularity in both the U.S. and Canada, Jollibee is evolving its North American menu to broaden appeal with new burgers sides and salads, which will only be available at the new Times Square location ahead of their nationwide rollout later this year.
Jollibee Times Square Location
Primely located at 1500 Broadway (between 43rd and 44th Street) in the center of New York City's most famous landmark, Jollibee Times Square is ready to turn curious newcomers into lifelong fans with its signature brand of joy – great-tasting food at a great value, paired with its always-cheerful customer service.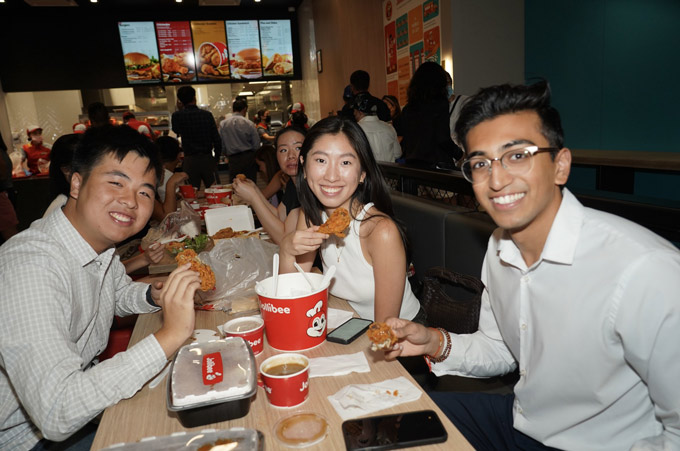 New Additions
Best known for its mouth-watering Chickenjoy bone-in fried chicken, signature Chicken Sandwich and iconic Peach Mango Pie, Jollibee is rounding-out its menu with several new offerings – starting with a brand-new burger line-up in honor of this enduring icon of American cuisine.
Making their debut exclusively at the Jollibee Times Square location, these new burgers are built to satisfy those who are craving this timeless American classic; notable standouts include:
Double Deluxe Burger – The headliner of the all-new burgers that are cooked when you order them to deliver next-level beefy and next level cheesy burgers. The Double Deluxe features two 100% beef patties and double the melted sharp American cheese. It is topped with sliced tomato, premium lettuce and Jollibee's signature burger sauce on a butter toasted bun.
Aloha Burger – Like the Double Deluxe version, it's always cooked when you order it to maximize freshness. The one-of-a-kind Aloha Cheeseburger starts with two 100% beef patties and double the melted sharp American cheese; from there, its flavorful toppings take an exotic twist: crispy bacon, a grilled pineapple ring and a signature aloha-style dressing on a butter toasted bun.
But that's not all. Jollibee is also introducing a host of new salads and sides – giving its longtime fans something new to discover and giving those who haven't yet tried Jollibee a lot more reasons to do so.
Mandarin Orange Crispy Chicken Salad – Sure to hit the spot for those who want a lighter meal featuring Jollibee's famous fried chicken, this sweet and savory salad features sliced crispy chicken tenders, mandarin orange slices, dried cranberries, tomatoes, and sliced cucumbers on a bed of premium mixed greens and served with choice of ranch, honey mustard or sesame dressing.
Baked Cheddar Mac 'n Cheese – Jollibee's take on this comfort-food classic features a blend of macaroni and cheese that is topped with shredded cheddar cheese and then baked in-house to achieve the ultimate creamy, cheesy accompaniment.
Classic Favorites
Jollibee's marquee offering centers on its mouth-watering take on an American favorite –fried chicken, which can be enjoyed through a variety of menu items including: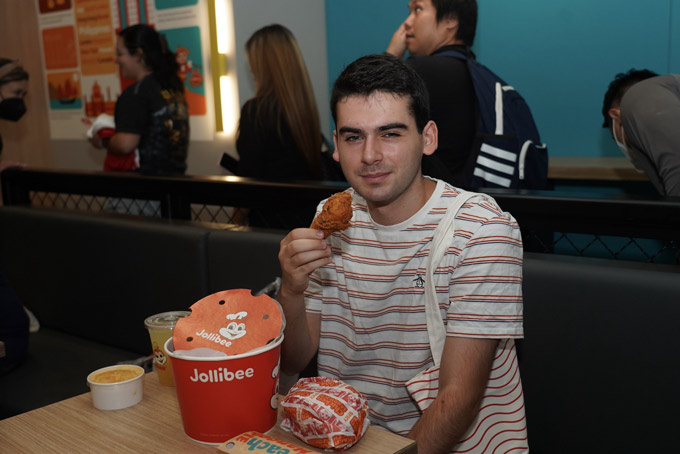 Chickenjoy: Aptly named for the joy it brings with just one bite, this is Jollibee's best-selling bone-in chicken offering that is beloved by millions of fans worldwide; each piece is delicately hand-breaded to be crispy on the outside, cooked with precision to be juicy on the inside, and marinated to the bone for next-level flavor.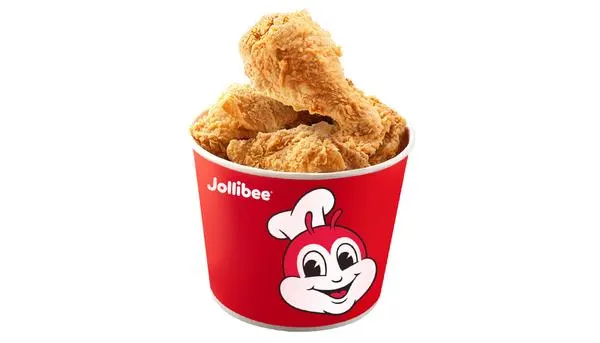 Spicy Chickenjoy: Another top-seller is this fiery version of the classic Chickenjoy, which is spicy inside and out for those who like a little heat.
Chicken Sandwich: This sandwich features a crispy, juicy chicken breast fillet, spread with umami mayo, and served on a toasted brioche bun.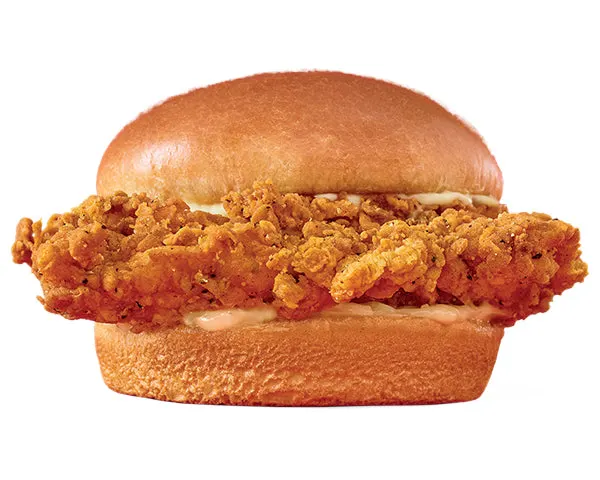 Spicy Chicken Sandwich: A spicy version of the original chicken sandwich features sriracha mayo and fresh jalapeños for added crunch and heat.
Lastly, whether you want to stick with your to-go Jollibee favorites or try something new at Jollibee Times Square, just make sure you also leave room for the brand's signature dessert: Peach Mango Pie. Made with peaches and real Philippine mangoes enveloped in a light and crispy crust, it provides a perfectly sweet ending to any Jollibee meal.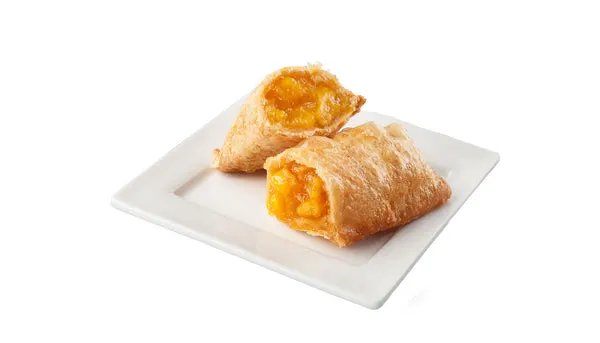 For those who plan to visit Jollibee's new Times Square flagship location, here's what you need to know:
Address: 1500 Broadway, New York, NY 10036 (between W. 43rd & W. 44th Streets)
Hours of Operation: 9AM – 12AM, seven days a week.
How To Order: At this time, the store is offering dine-in and take-out options only; online ordering/delivery channels will be available in the coming weeks.