The new Versante Hotel in Richmond just opened Bruno, a sustainability-focused restaurant featuring farm-fresh ingredients, destination-inspired craft cocktails, and high-impact family-style dishes.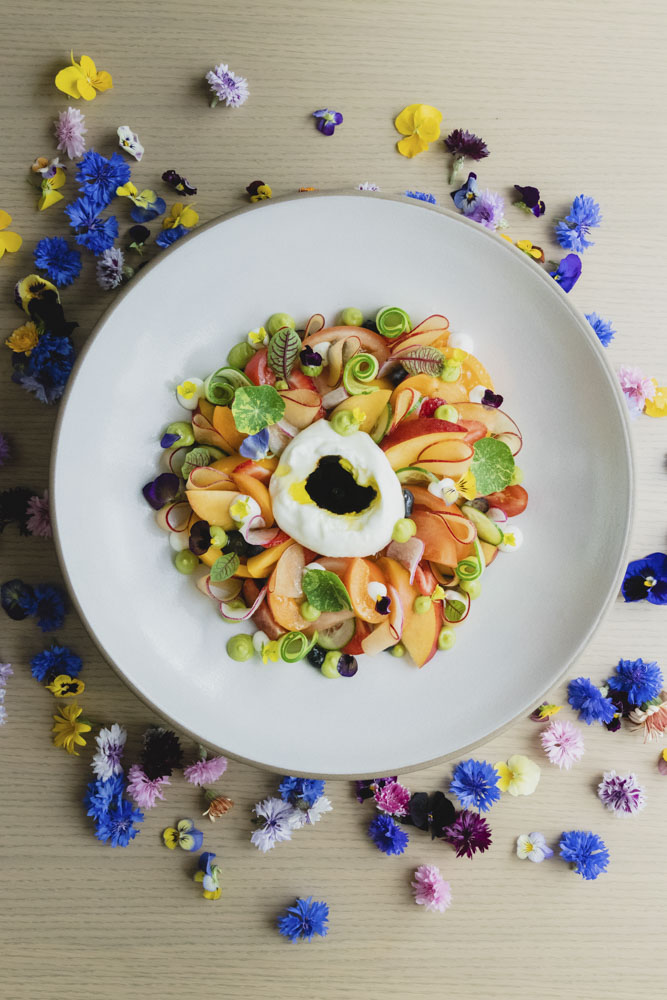 Conceptualized by an award-winning team of industry veterans, every element of Bruno Restaurant Richmond, from the menu to the design, was created with the idea of connection in mind.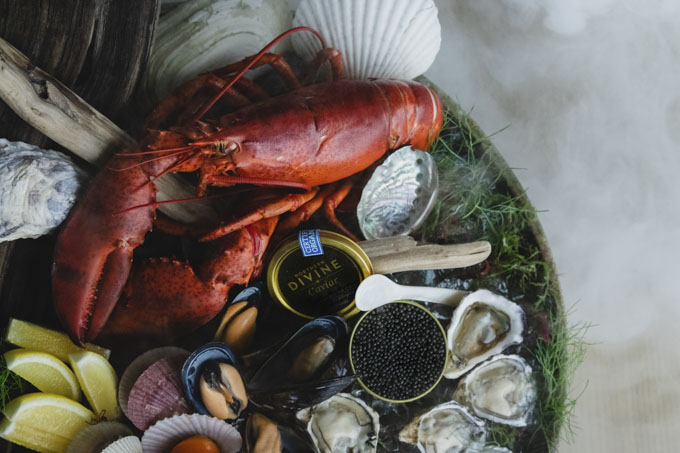 Bruno Restaurant Richmond Menu
Bruno, led by award-winning chef Will Lew, takes visitors on a culinary journey where guests are encouraged to fall in love with British Columbia's rich and diverse culture, land, and fare.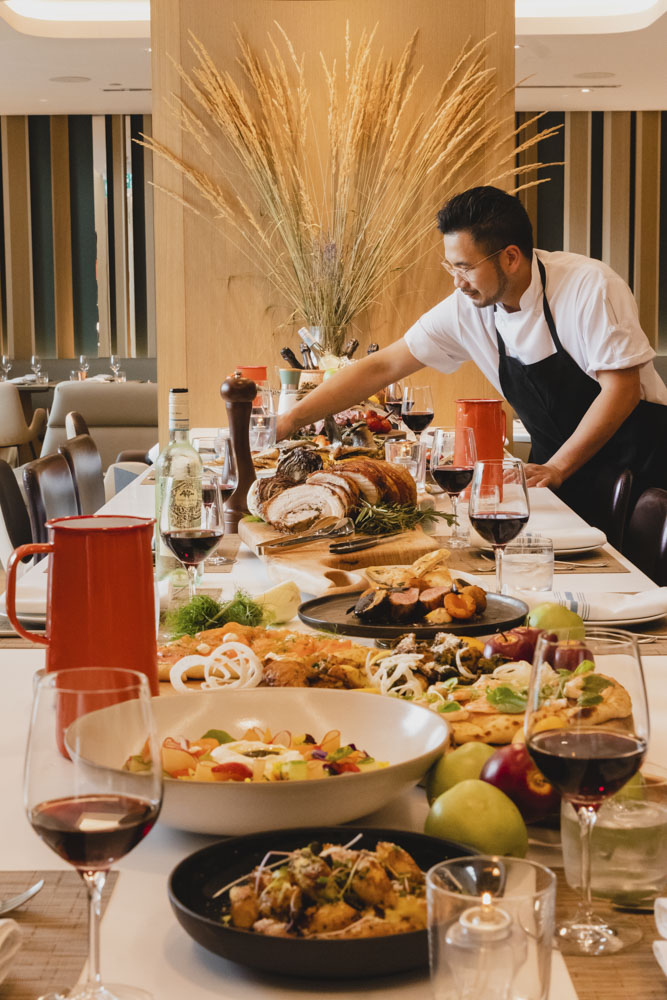 Focused on family-style plating to encourage conversation and reconnection, Bruno will offer a robust menu of seafood dishes, including their signature item, the Oyster Shellfish Caviar Cart.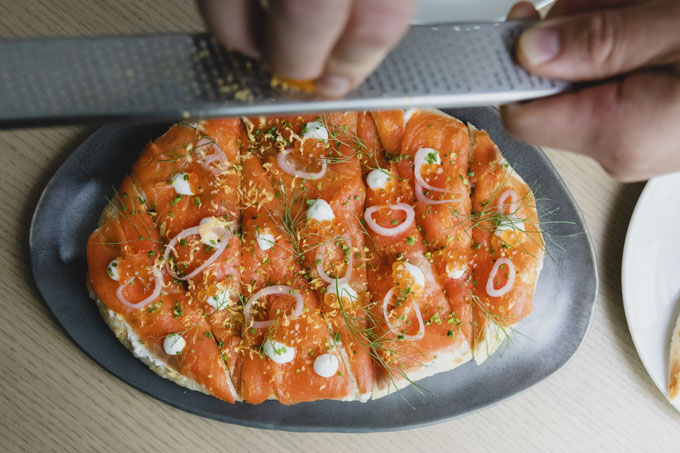 Featuring local oysters, caviar, mussels, clams, scallops, and Dungeness crab plated on a tableside cart and accented by dry ice and artfully chosen accents, the dish will soon be a fan favourite.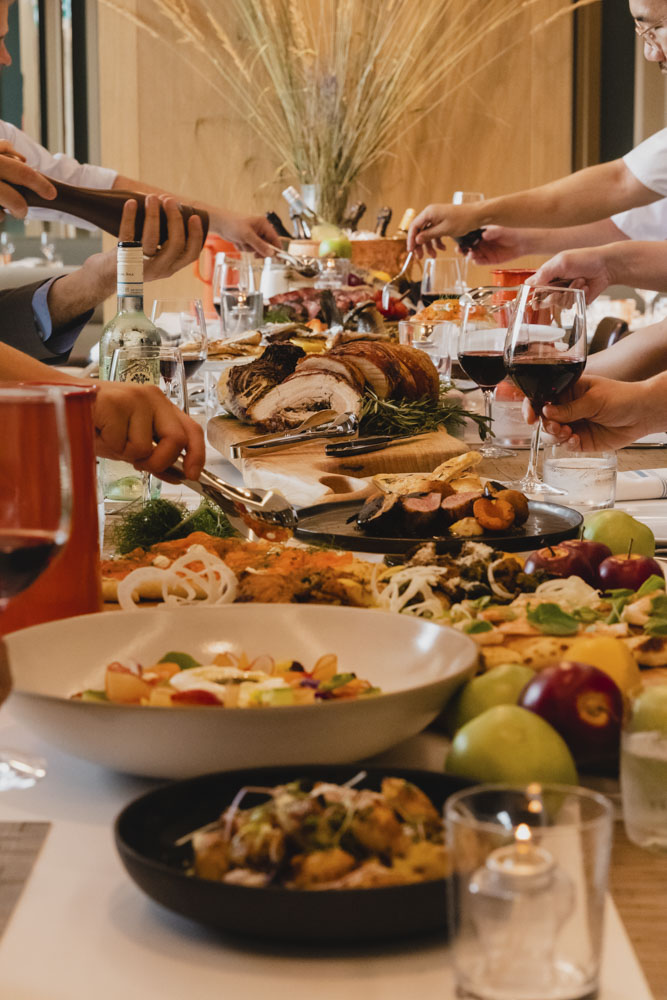 Bruno's Truffle Lavender Duck, another staple, will feature farm-fresh lavender sourced from Cortes Island and duck from the Fraser Valley.
Bruno Interior Design
Bruno is an impressive 6,000 square foot space with a large 18-seat community table, as well as more intimate seating and a private room with seating for ten.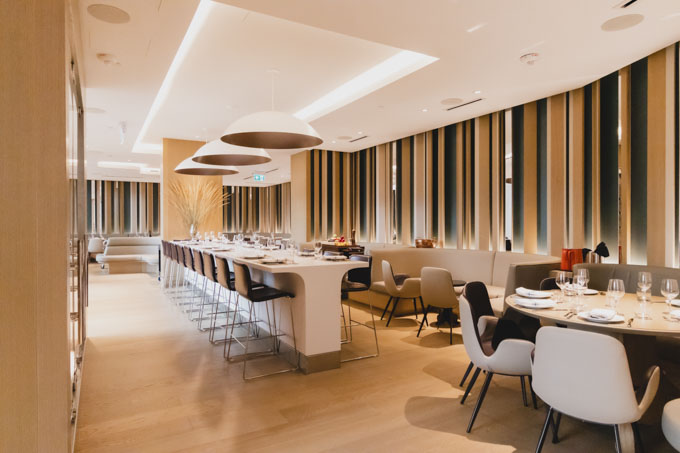 Anchored by an impressive bar with room for 30 guests, the space is poised to be the new go-to for residents, tourists, the rapidly growing Airport District business community, and jet setters getting ready to board their next flight.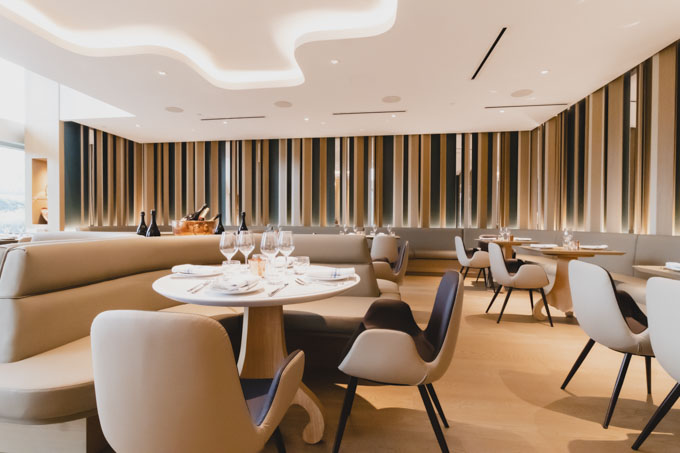 Bruno at Versante Hotel, located at 8499 Bridgeport Rd, Richmond, B.C.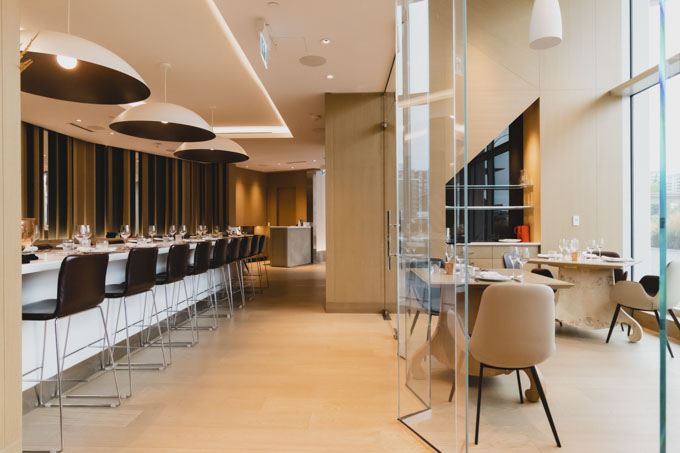 For more information on Versante Hotel and Bruno, visit https://versantehotel.com/
Photos by Andrews Markwart Photography.