Bridal Veil Falls Provincial Park is a great little day trip option for Vancouverites who want to do some light hiking or picnicking. Located 1.5 hr drive from Vancouver, the main attraction of the park is Bridal Veil Falls, which tumbles 60 metres over a smooth rock face, creating a "veil-like" effect.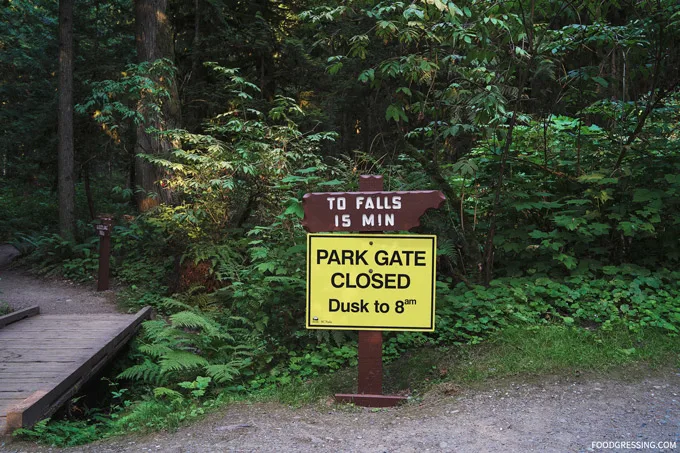 From the parking lot, it's a short 15 min hike uphill to the fall. There are two trails from the parking lot to the waterfall. We took the one that goes along Bridal creek and over a wooden bridge. As you continue uphill, you can hear the sound of the waterfall as you get closer and closer. The other trail is via the Woodland Trail which also goes to and from the parking lot.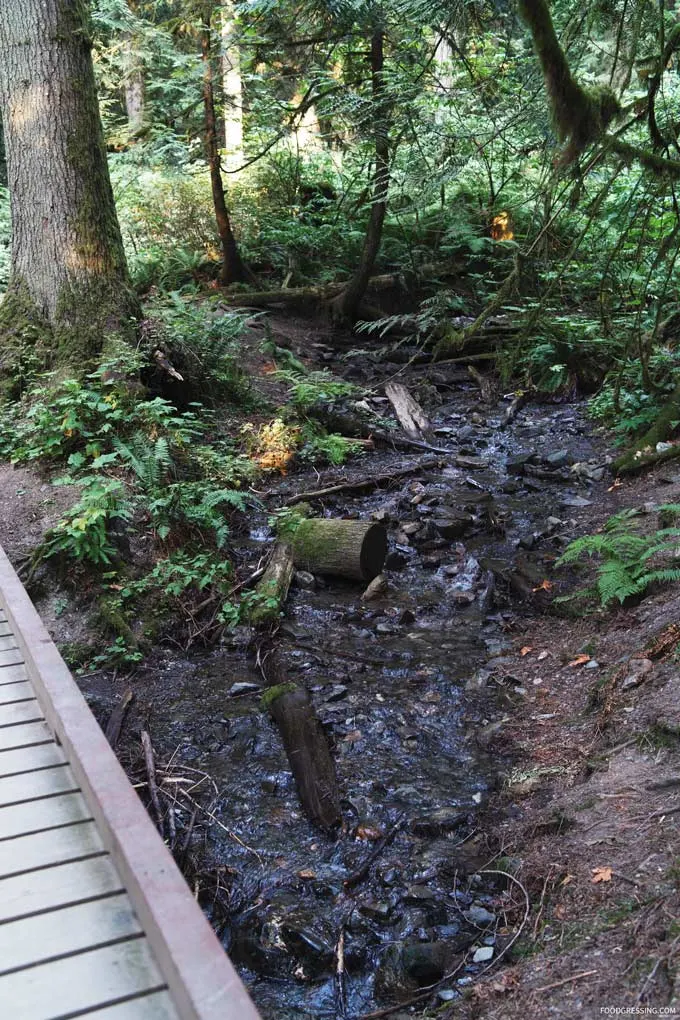 Approaching the top of the hill, you will see Bridal Veil Falls through the trees.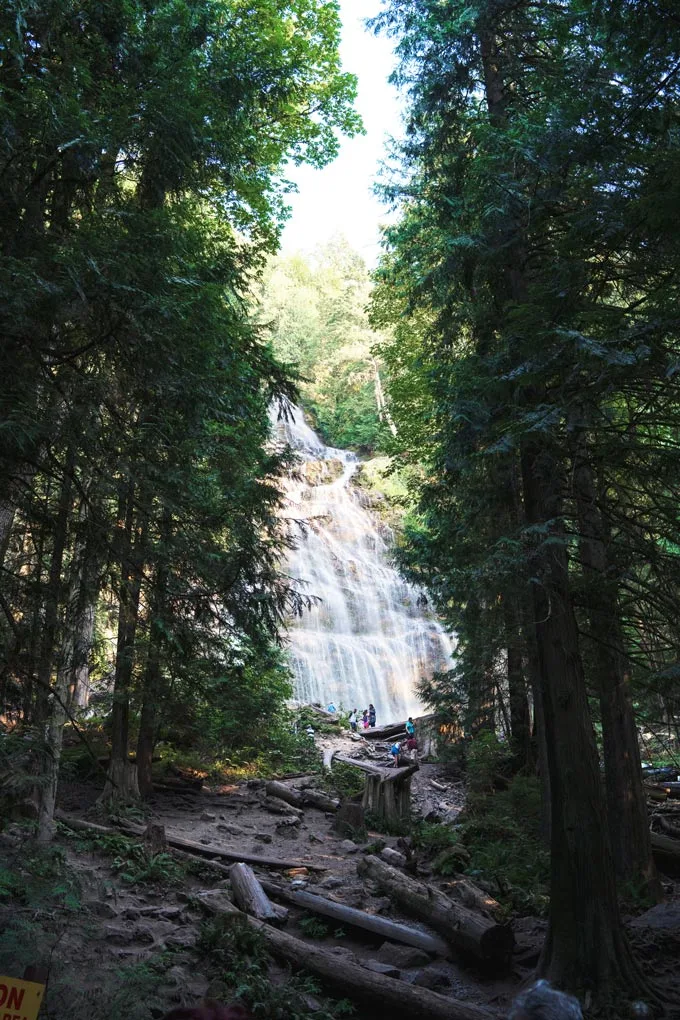 There is a viewing platform at the bottom of the waterfall. However, to get really up close to the waterfall, you need to make a steep uphill climb. There's a sign which says it's "unauthorized territory" but people go there anyways to get closer to the waterfall. If you follow the trail that most people take, you should be OK.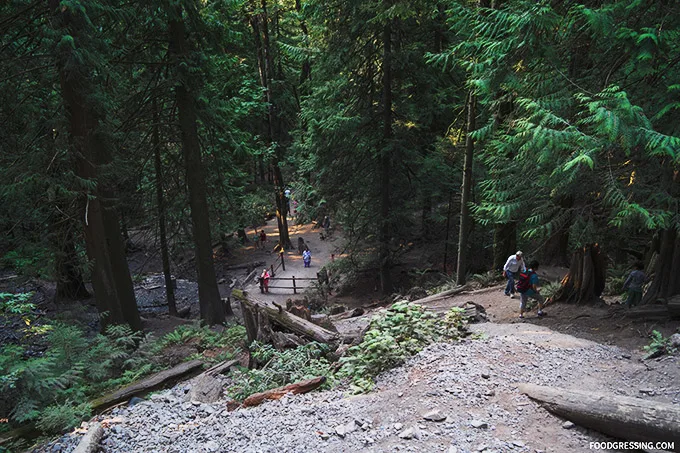 Other things to know before you go
The park is open from 8:00 am to dusk.

The park is located on the south side of the Fraser River, 16 km east of

Chilliwack

. Take Exit 135 off Highway 1 and follow the signs. The nearest communities, towns and cities are Bridal Falls and Chilliwack.

The park is dog-friendly but dogs must be on a leash at all times and are not allowed in beach areas or park buildings.

Pit and flush toilets are located throughout the provincial park.

This park has a day-use/picnic area.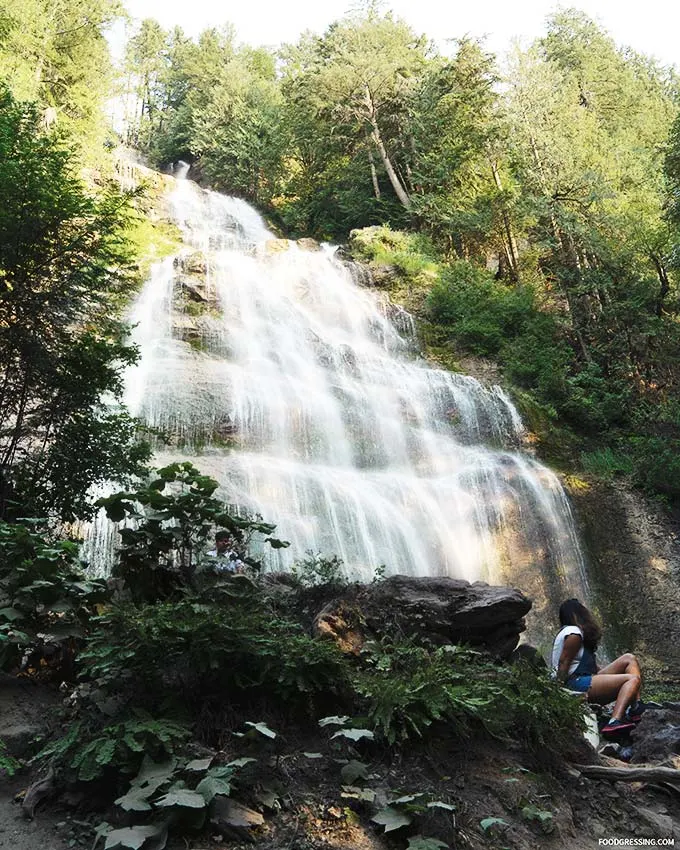 For more information, visit www.env.gov.bc.ca/bcparks/explore/parkpgs/bridalveil_falls/