The Holiday Inn Hotel & Suites Red Deer South was our home base while visiting Red Deer. But did you know that it is also home to Red Deer's top restaurant? Boulevard Restaurant and Lounge specializes in contemporary cuisine featuring local and seasonal ingredients. My family and I enjoyed both breakfast and dinner at Boulevard during our stay. Here's a look at all the deliciousness we enjoyed.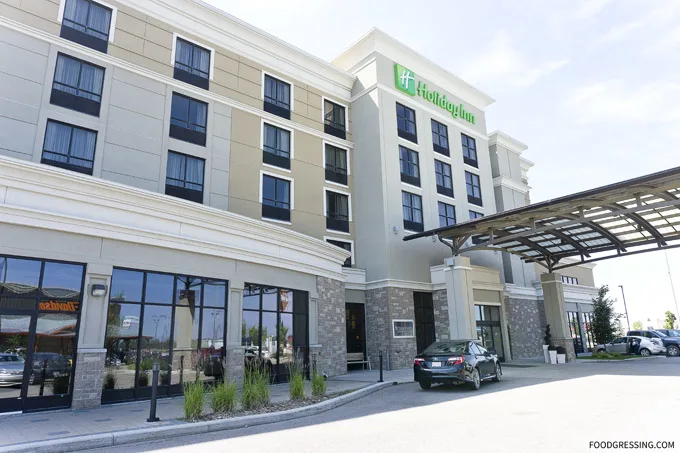 Boulevard Restaurant is led by Executive Chef Emmanuel David. Some of the highlights of Chef Emmanuel's career included preparing a state dinner for Her Majesty Queen Elizabeth II, opening his own restaurant in West Edmonton, and participating in top-level international culinary competitions for both Culinary Team Canada and Culinary Team Alberta. In fact, Chef Emmanuel has been awarded eight individual gold medals in provincial culinary competitions.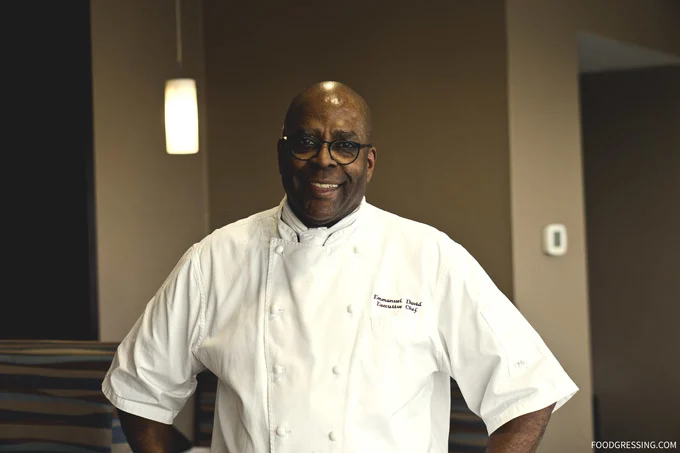 We enjoyed a hearty breakfast in bed via room-service including Eggs Benedict, Waffles with Fresh Fruit and a Veggie Skillet. I loved the smooth, creamy, lemony hollandaise sauce. The waffles were crispy on the outside and topped with powdered sugar for some sweetness. The veggie skillet was a great way to eat your vegetables so to speak and came with nicely poached eggs. All in all, a breakfast of champions and it was great to enjoy this food in the comfort of our hotel room.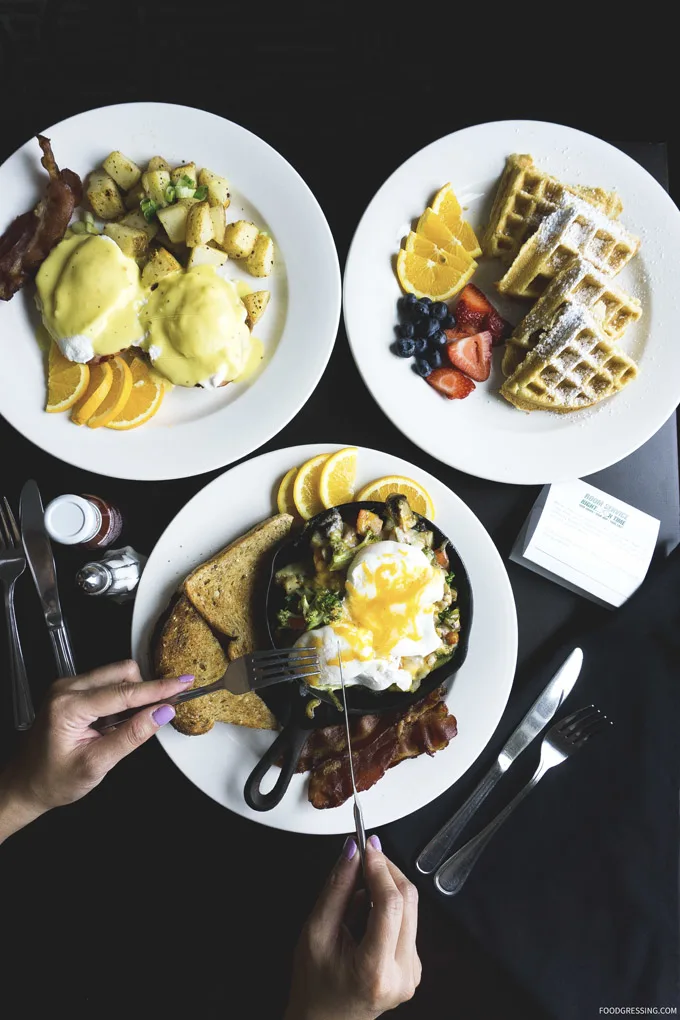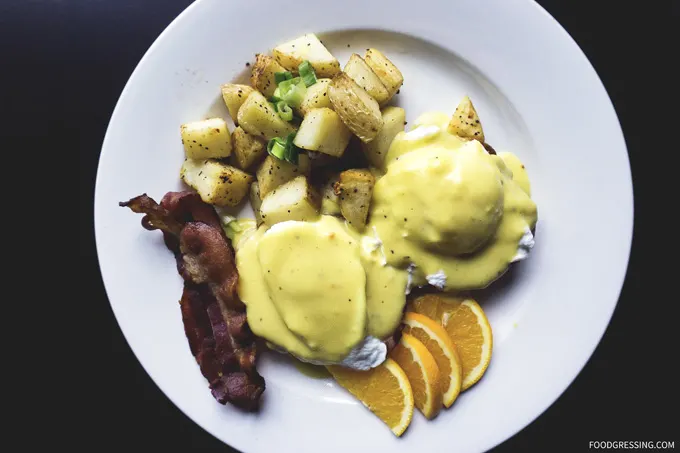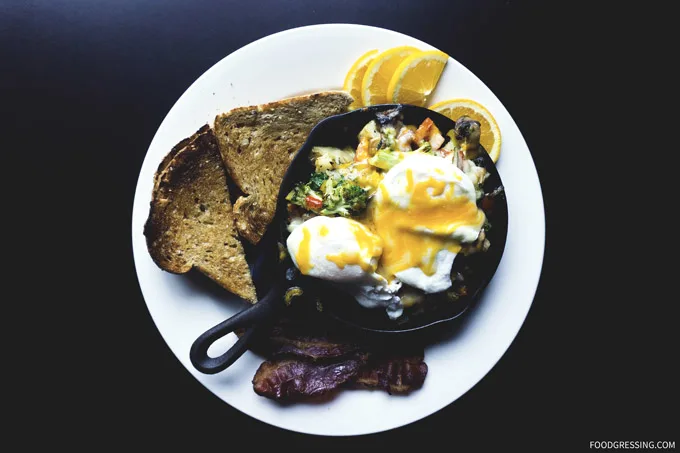 We also had the opportunity to indulge in a Friday night dinner at Boulevard. Our reservation was for an earlier dinner but the restaurant quickly got busy.
Disclosure: The dinner portion of this review was hosted in collaboration with Tourism Red Deer.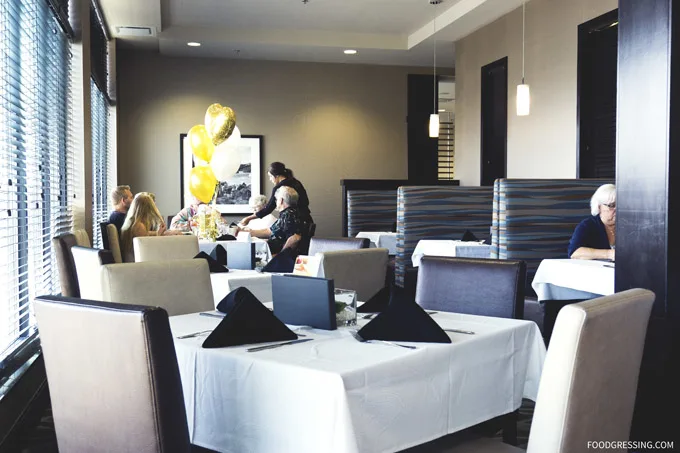 To start, we were served complimentary bread, bread crisps and balsamic vinegar.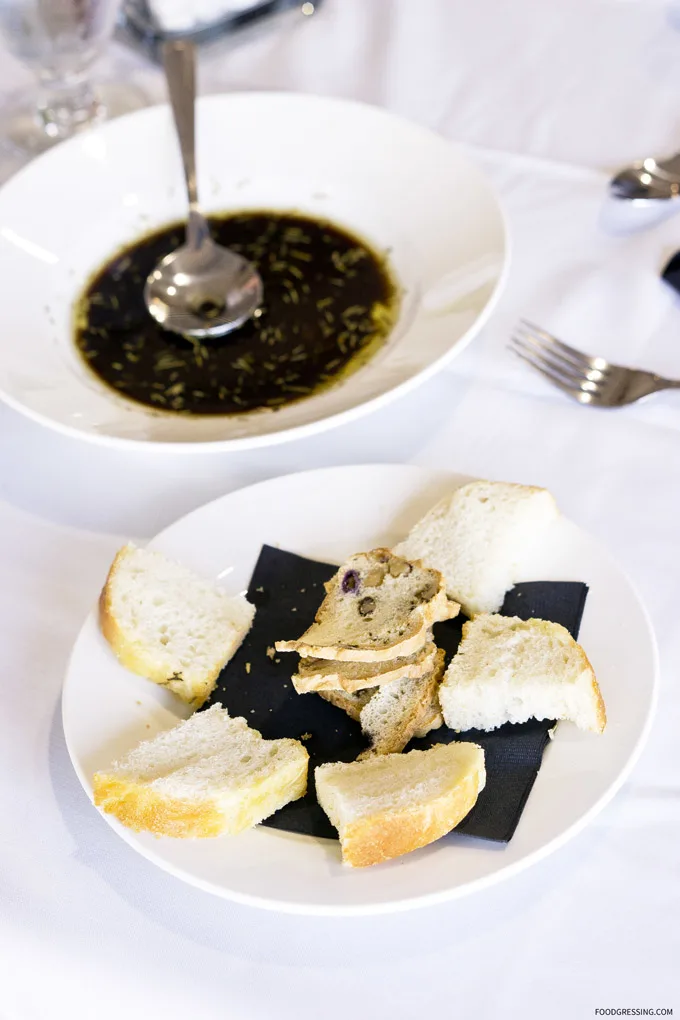 Compliments of the Chef, we enjoyed a Deep Fried Cauliflower amuse bouche which was melt-in-your-mouth delicious. The sauce was sweet and spicy, and I loved the touch of mayo and alfalfa topping.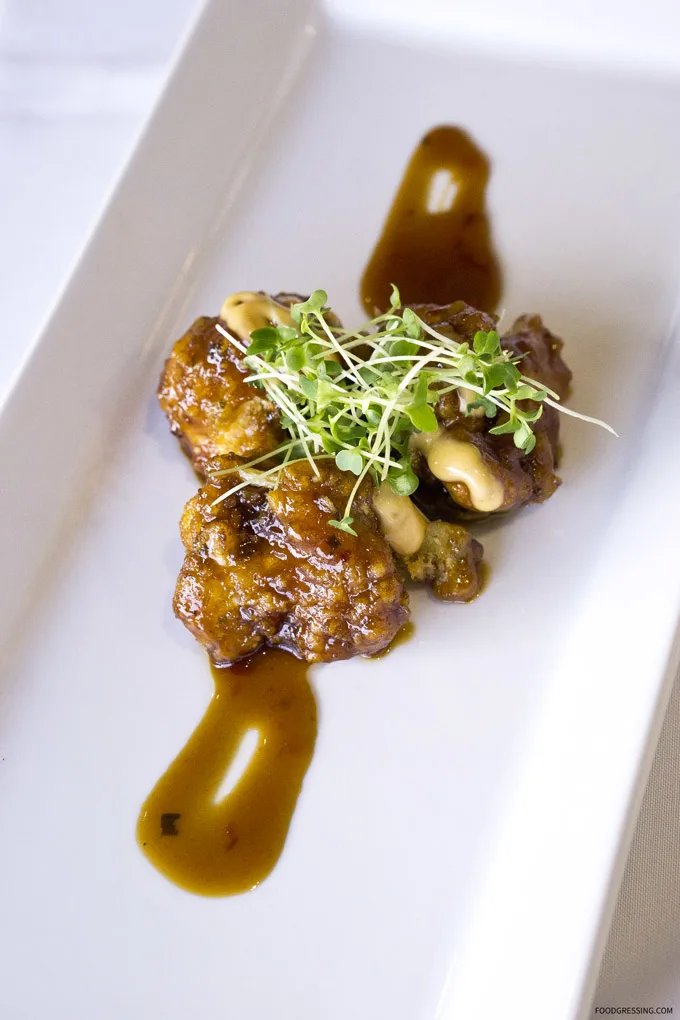 The Ahi Tuna Mini Tacos are a feature dish of Boulevard restaurant and a definite must-try. It's a mouthful of flavour explosion with the sweet and spicy mixture of wasabi aioli, Asian sesame soy slaw and spring onions. The crispy wonton shells were incredibly addictive and you could hear a crunch when you bite into them.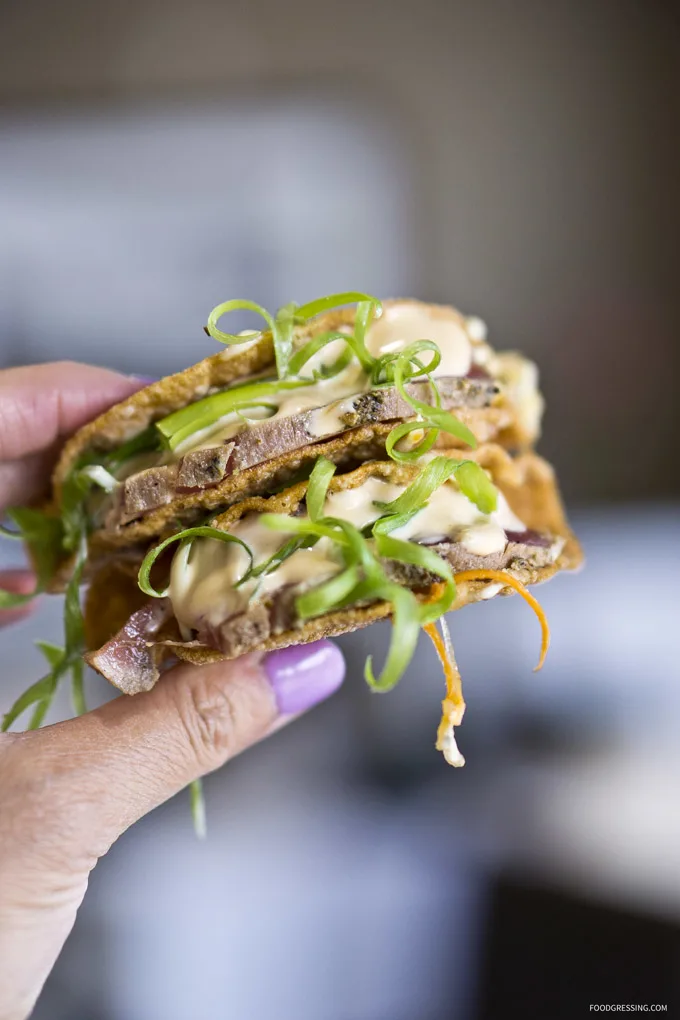 My son (a picky eater) had the kid's pepperoni and cheese pizza which he thoroughly enjoyed. Loaded with cheese, thin crust and thinly sliced crispy pepperoni, this pizza was a winner.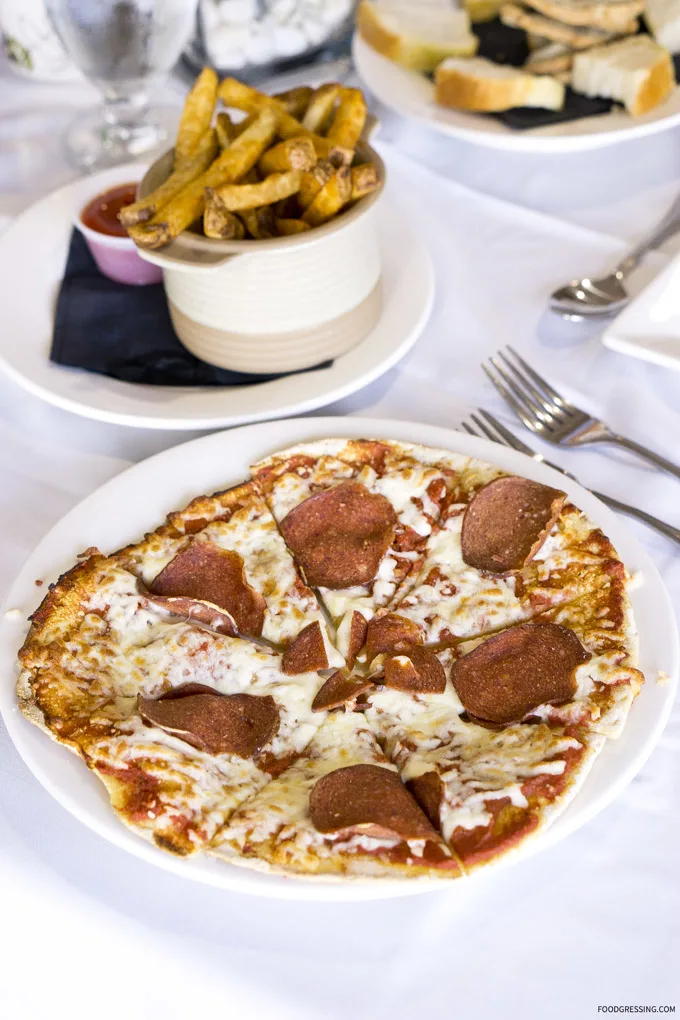 One of the entrees we had was the insanely deliciousness Pork Belly and Digby Scallops. The braised pork belly and pan seared scallops were very generous in size, tender and very tasty. In particular, the braised pork belly melted in your mouth because of its tenderness. The dish also had wildflower honey, Tuscan kale and cannellini bean ragout.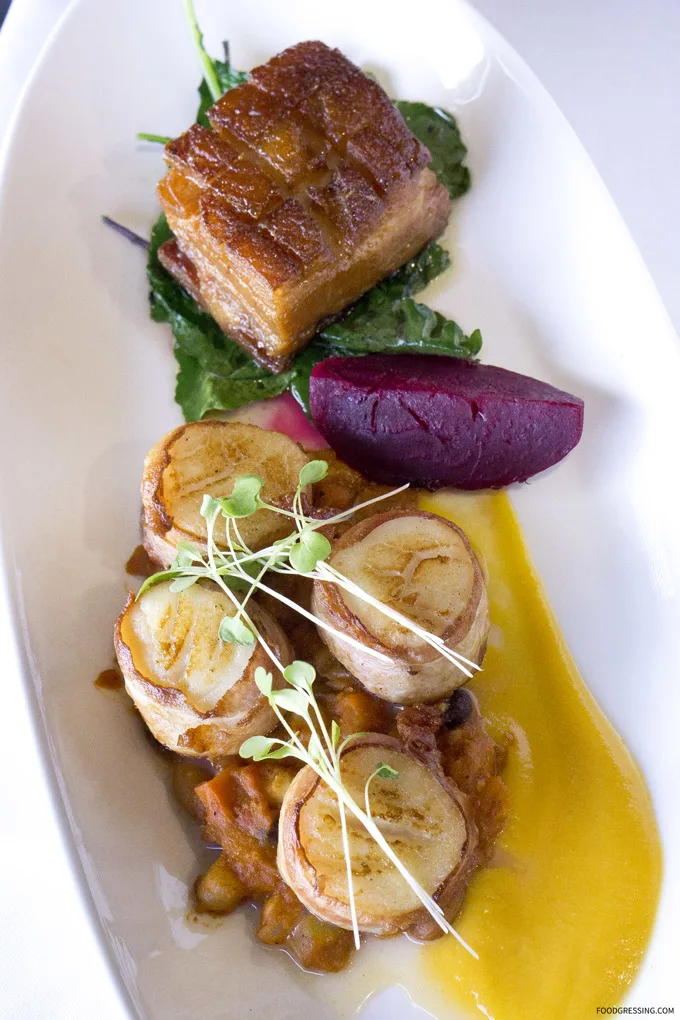 The bacon was perfectly wrapped around the scallop. Bravo.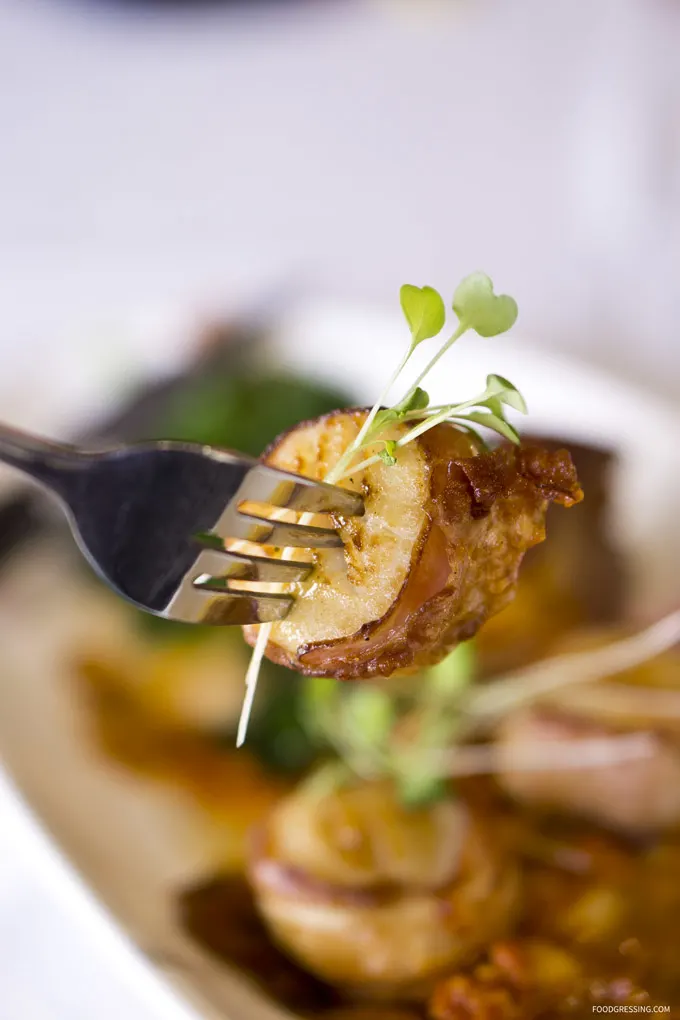 And since it was Friday night, we also had their mouth-watering AAA Slow Roasted Alberta Prime Rib Dinner Special (available Friday and Saturdays only). The prime rib was outstanding being tender, juicy and flavourful. This definitely showcased the deliciousness of Alberta beef.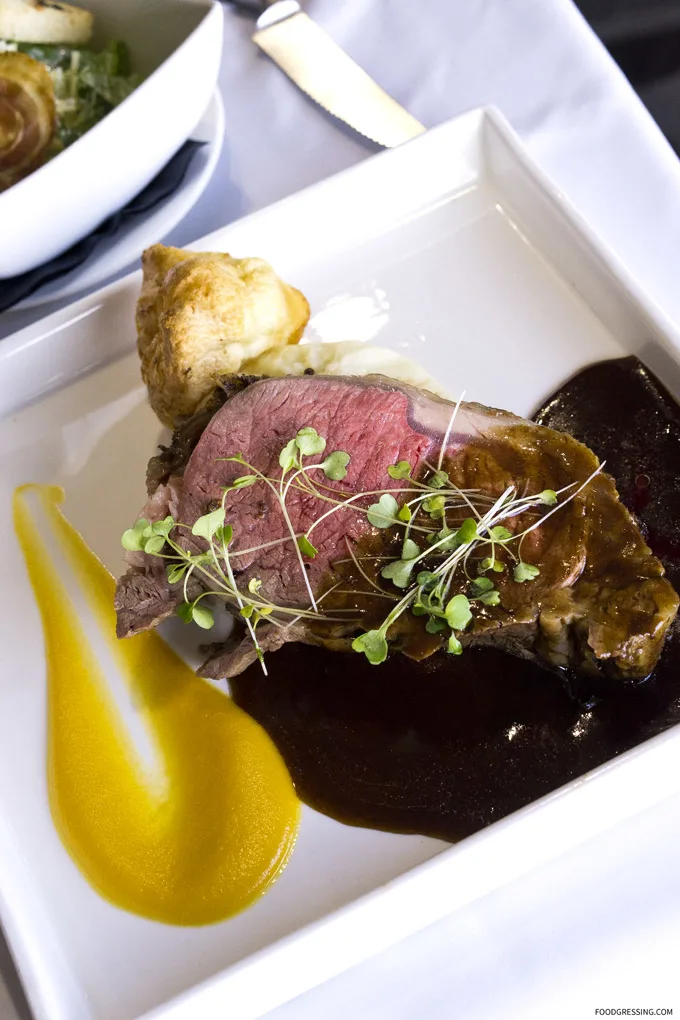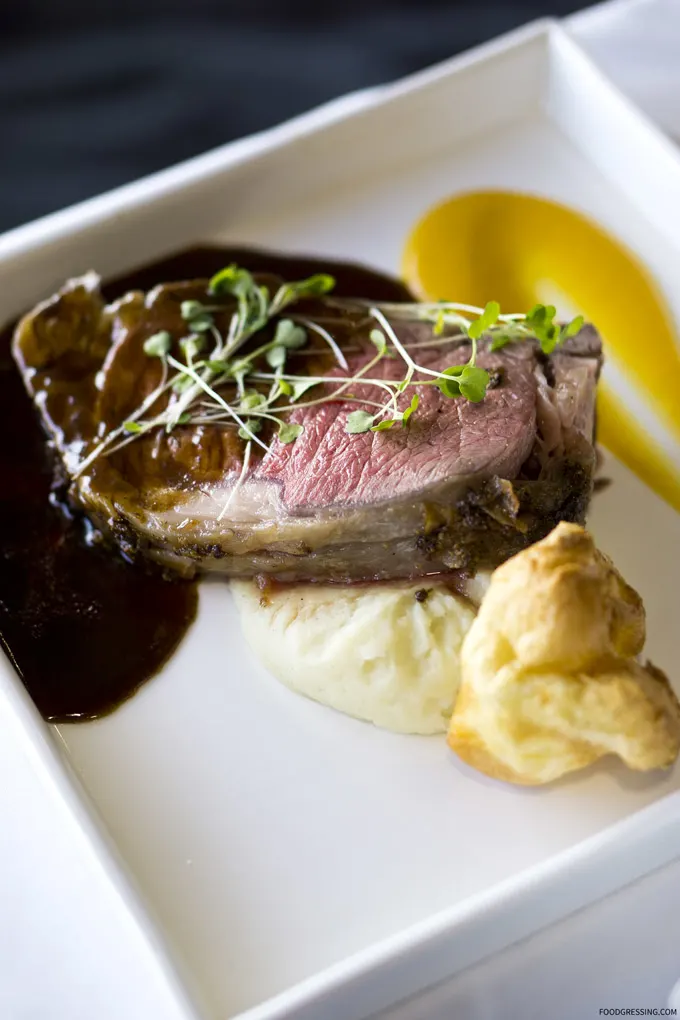 To finish off a fantastic meal, there was the feature Bacon Sundae. It's an ultimate sundae with house made caramelized bacon ice cream, bacon bits, candied pecans, crisp brown sugar baked bacon, praline sauce and chocolate fudge drizzle. It had some sweet and savoury flavours to it which worked well together. I didn't find it overly decadent. All in all, a very fitting finish to a meal in Alberta, Canada's beef capital.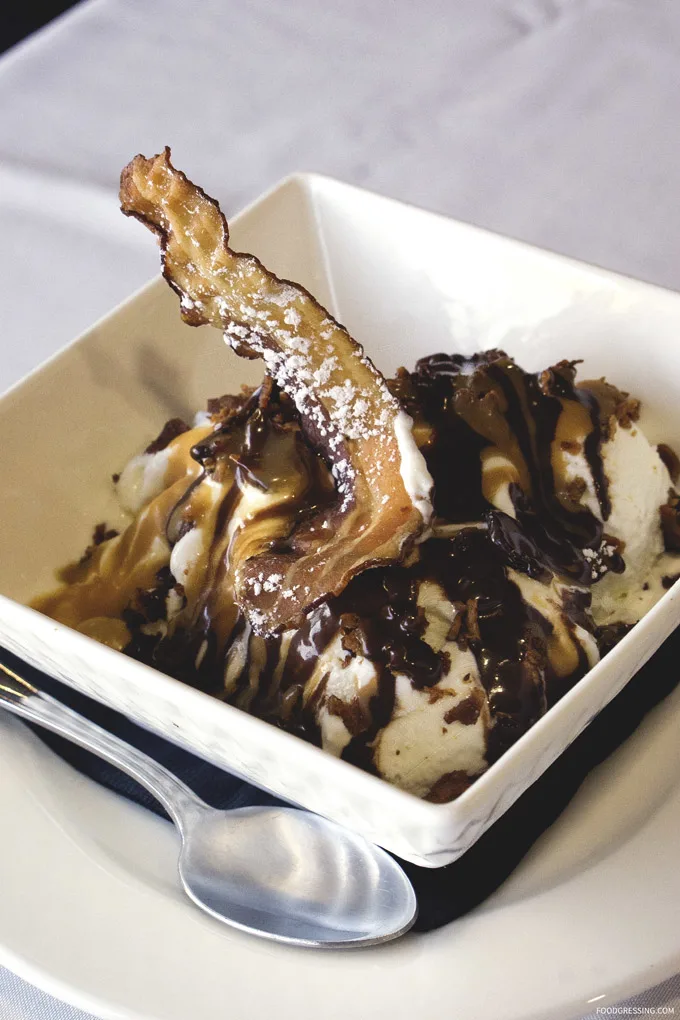 Overall Impression of Boulevard Restaurant
The food prepared by Chef Emmanuel and his team was top notch and the dining experience was very hearty, generously-portioned, deliciousness and memorable. I would recommend others in their travels to Central Alberta to stop by Boulevard Restaurant for a meal. My ideal three-course dinner would be the Ahi Tuna Tacos, Pork Belly and Digby Scallops, and Bacon Sundae. Rating: 5/5
Boulevard Restaurant
Address: 33 Petrolia Drive, Holiday Inn & Suites – Gasoline Alley, Red Deer County, AB
Website: ww.boulevardrestaurant.ca/‎