foodora has launched a new back-to-school promotion where it's all about nostalgic childhood lunchtime classics. They have worked with 3 Vancouver restaurants to re-create classic back to school dishes (such as grilled cheese, pizza pockets, lunch kits etc.) with a twist.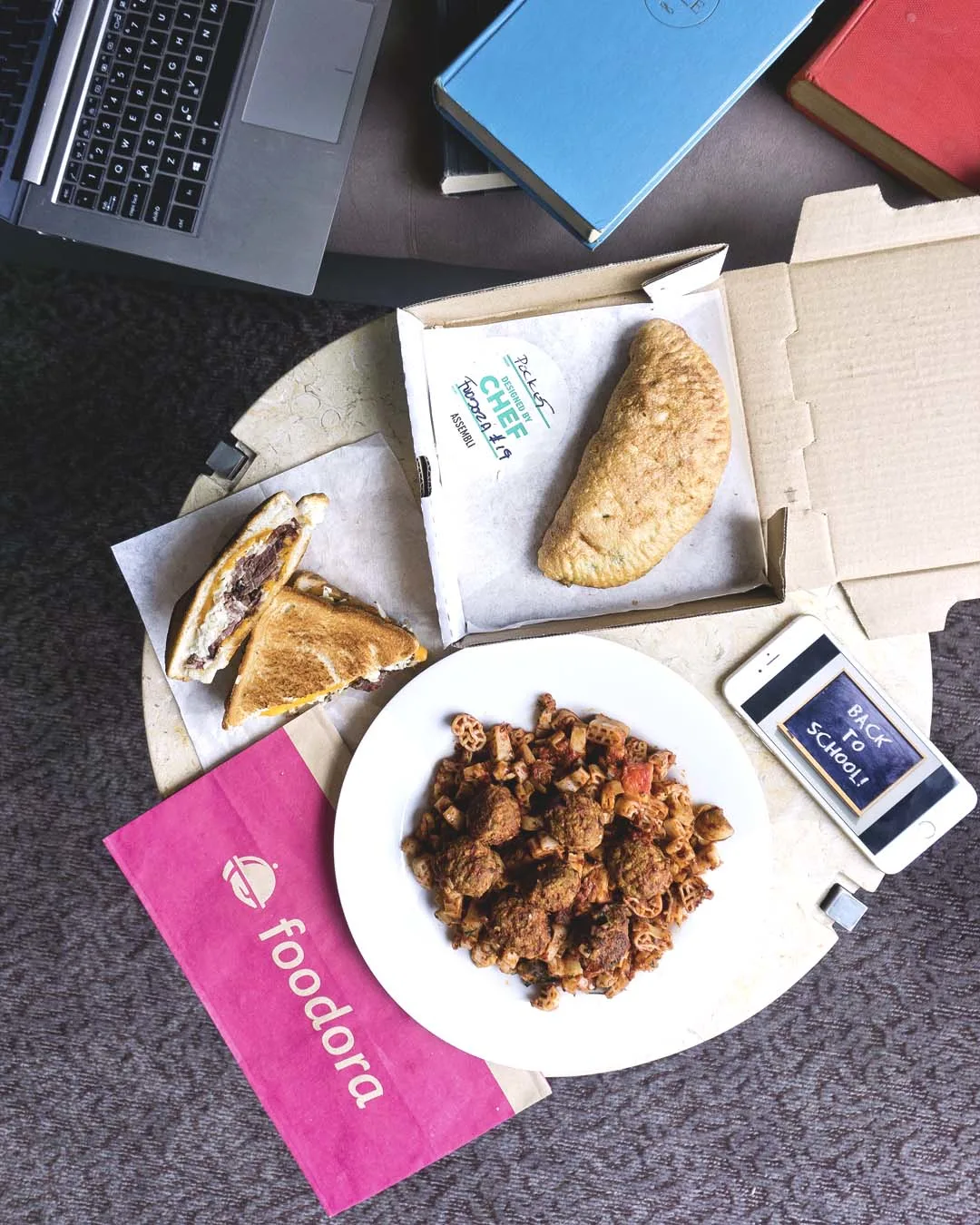 The three participating restaurants in Vancouver and back-to-school inspired dishes are:
ABC & Meatballs by Basil Pasta Bar @basilpastabar ($11.95) ?: a combination of alphabet pasta, parsley, mushrooms, tomatoes, onion, meatballs, and marinara sauce.
Dunn's Melt by Dunn's Famous @dunnsfamousbc ($10.00): Juicy smoked meat, coleslaw, and cheddar cheese held together by classic white bread – and then grilled.
Cali Pesto Pocket by Assembli @myassembli ($7.99): Sundried tomatoes, artichoke, Daiya vegan cheese and basil and arugula pesto. A non-vegan option is also available and made with goat cheese.
foodora has also launched a contest in which one lucky university or college student will be eligible to win free lunch for a year. Order with code FREEFOOD at checkout until September 20th and you'll be entered to WIN free foodora for a school year.
GET $10 OFF YOUR FIRST ORDER
With my referral link, you can receive $10 off your first foodora order with a minimum order of $20. Using your mobile device, click here to receive the deal: https://bnc.lt/YR5e/QxdZHcjmXL. New customers only.