Now that summer is here, post-work aperitivo drinks with friends and colleagues are sure to be on the agenda (who says you need to be in Italy to enjoy that!?). That's where Italian bittersweet liqueurs come into play, such as Campari and Aperol, which become crowd-pleasing "spritzes" with the addition of sodas or sparkling wine. Here is a roundup of the best patios in Canada that specialize in iconic Italian cocktails such as the Aperol Spritz and Negroni .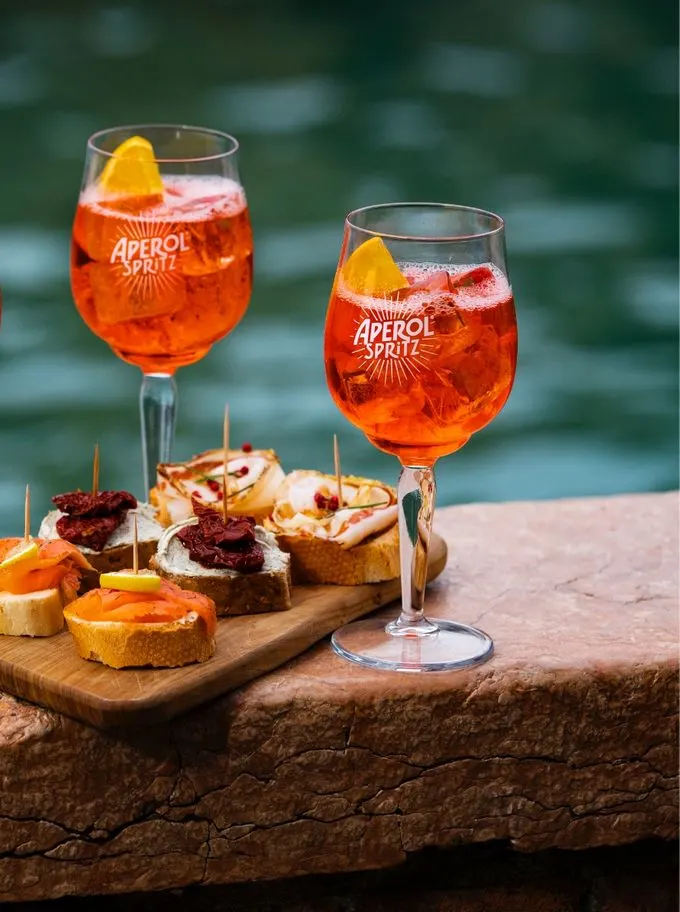 Enjoy a Negroni at this Barcelona-inspired tapas bar on Toronto's College Street, in the heart of Little Italy. The outdoor patio, and interesting architecture make this stop a must-visit.
This downtown bar known for oysters and libations offers an outdoor patio as well as a rooftop. The 122-year-old building serves up Ottawa's "most creative cocktails" from a group of talented mixologists.
Established in 2016, this aperitivo bar in Calgary was voted Best Italian Restaurant in YYC in 2020. Experience a modern style of Italian dining with authentic flavours and cocktails such as an Aperol Spritz or Negroni on their outdoor patio with a wood-burning fireplace.
A full Spritz and Negroni menu is offered to patrons at this Italian-inspired spot in Vancouver. Nestled in the heart of Little Italy, you'll feel like you've been transported to Rome sipping on a cold Aperol Spritz and enjoying local ingredients that offer a taste of Italy.
Experience this cocktail bar serving elevated small plates in downtown Kelowna. Sip on a summer cocktail from their extensive bar menu while enjoying a stunning view of the mountains.
Terrasse William Gray is in the Old Port of Montreal, on the 8th floor of the William Gray Hotel. Their elegant, heated terrace is the perfect place to experience views of the city on a cooler evening or refreshing summer wines and cocktails on a hot day.
Don Vegan is the first entirely vegan restaurant in Quebec City. Enjoy a vegan burger or pasta on their outdoor terrace while sipping on an array of Italian cocktails, such as an Aperol Spritz.