Wondering where to eat on your next visit to Whistler?  Then you must consider Bar Oso which is known for their Spanish tapas, house-made charcuterie, handcrafted cocktails, and wines.  The restaurant is named "oso" meaning "bear" in Spanish as an homage to Whistler's wildlife.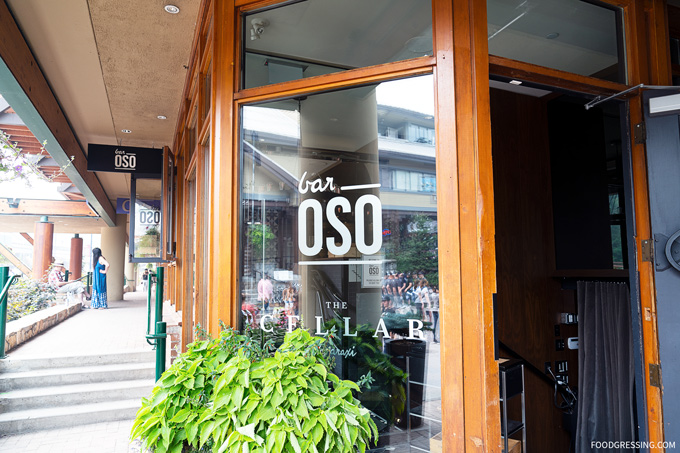 The kitchen is headed by Chef Jorge Munoz Santos, a native of Madrid, who served as sous chef at Araxi for four years.  If you sit at the long, convivial bar, you can see Chef Santos in action.  Bar Oso is part of the Top Table group so you can expect the same top-notch food and service as its sister restaurants including Araxi in Whistler and Cin Cin, Blue Water Cafe, West and Thierry in Vancouver.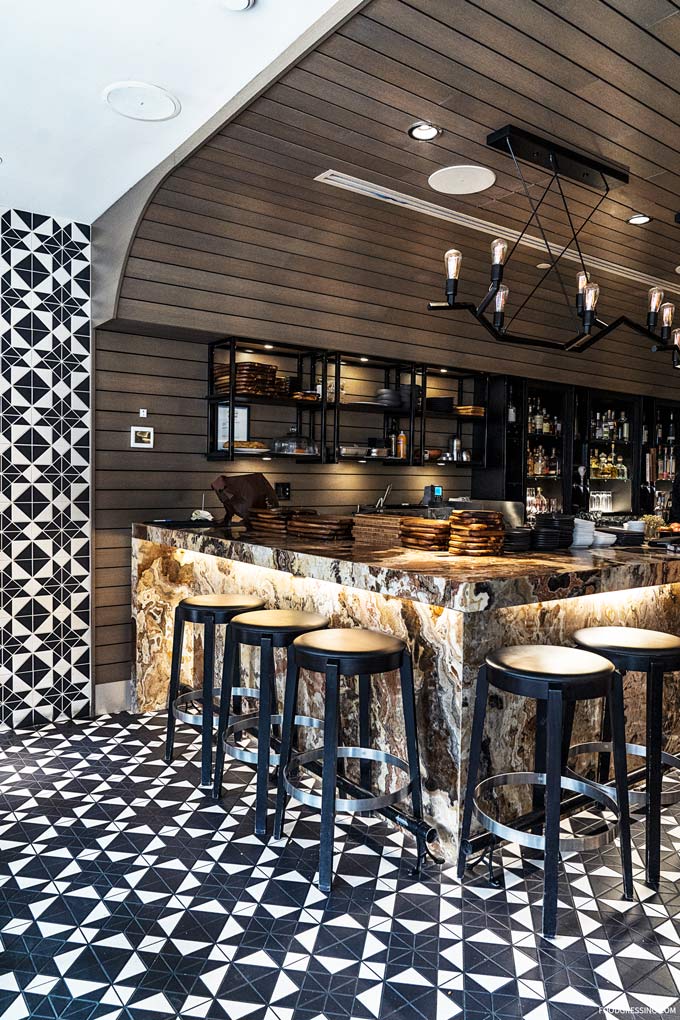 Disclosure:  All food and drinks in this post were complimentary.  Opinions are my own.
What We Tried: Cocktails
Spanish Gin & Tonic
Made with Black Moon Gin from Legend Distilling and Philips Artisanal Tonic.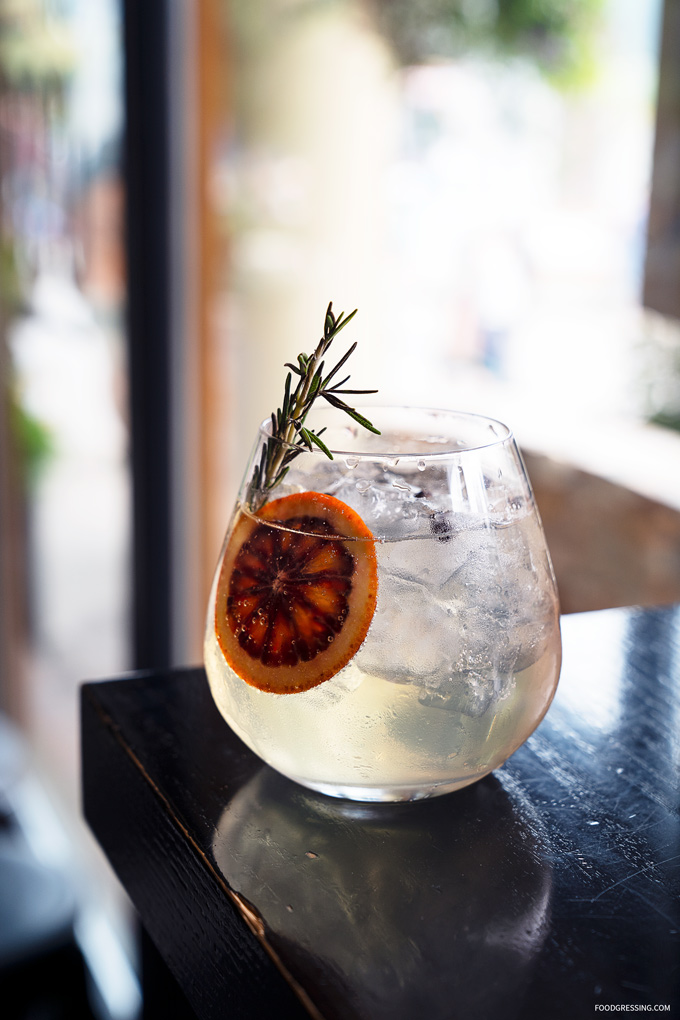 Smoked Rosemary Sour
Made with Black Moon Gin from Legend Distilling, lemon, house lavender syrup and egg white.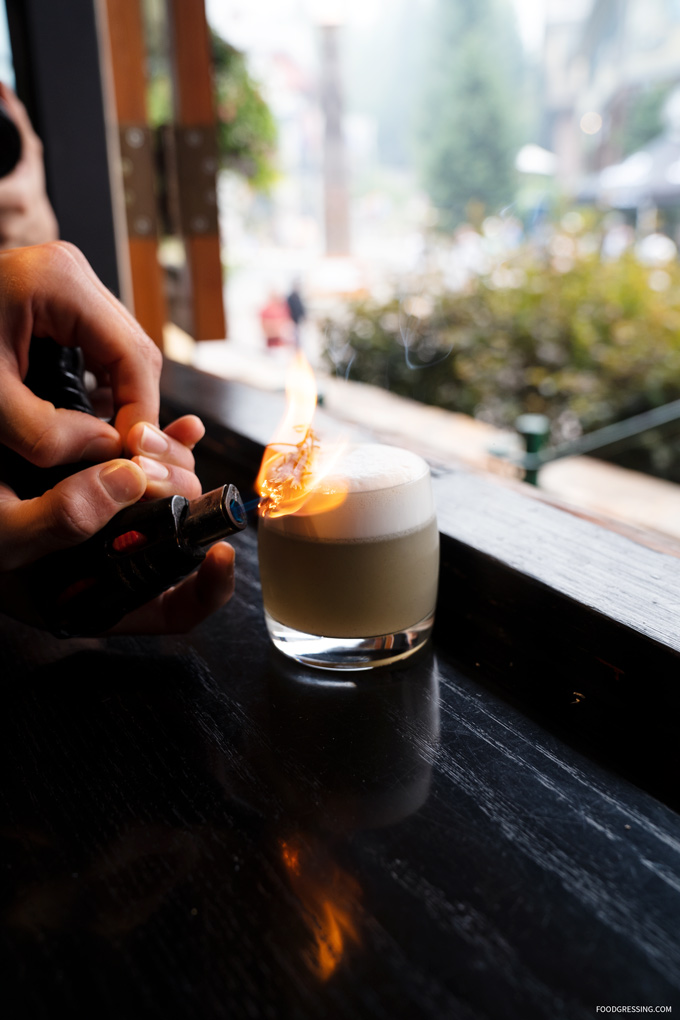 What We Tried: Food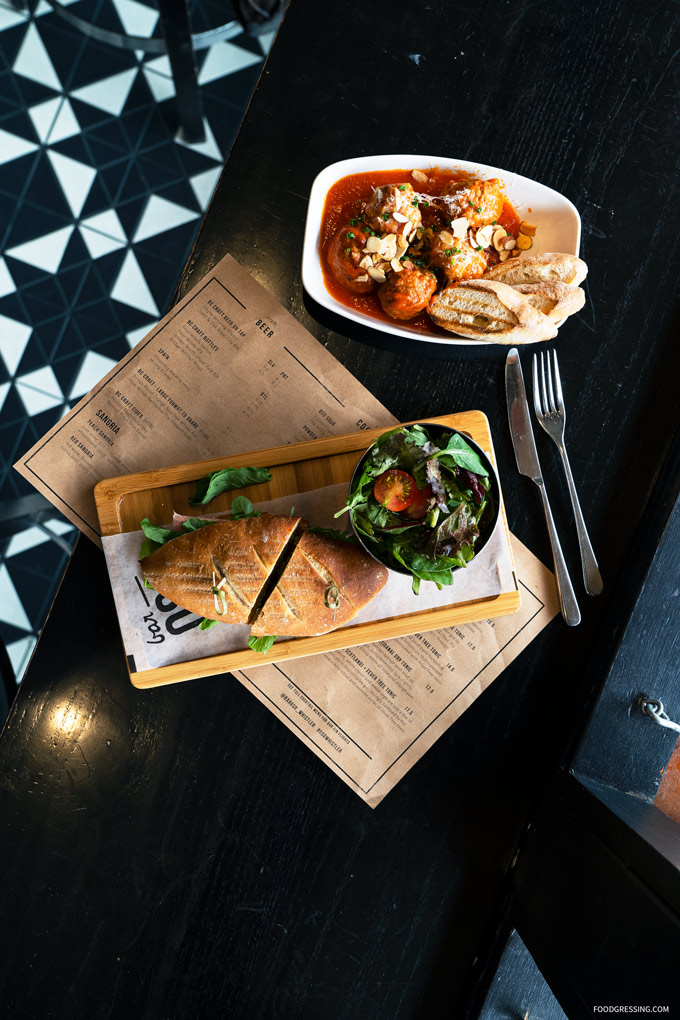 Lamb Albondigas
Thse slow cooked meatballs were melt-in-your-mouth delicious, flavourful and slightly spicy.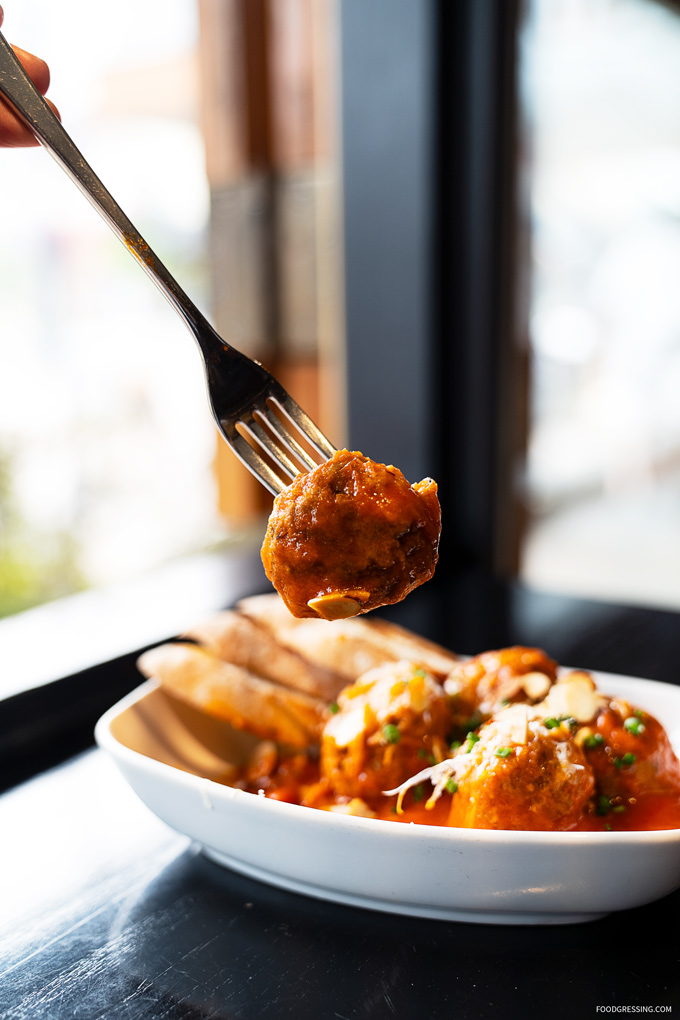 Local Pork Jowl Bocadillo
This was a Spanish sandwich on house-baked bread featuring slow cooked pork jowl, romesco and salsa verde.  The bread was very good being crispy and crunchy on the outside and moist and tender on the inside.  The pork jowl was also very good being very tender and flavourful.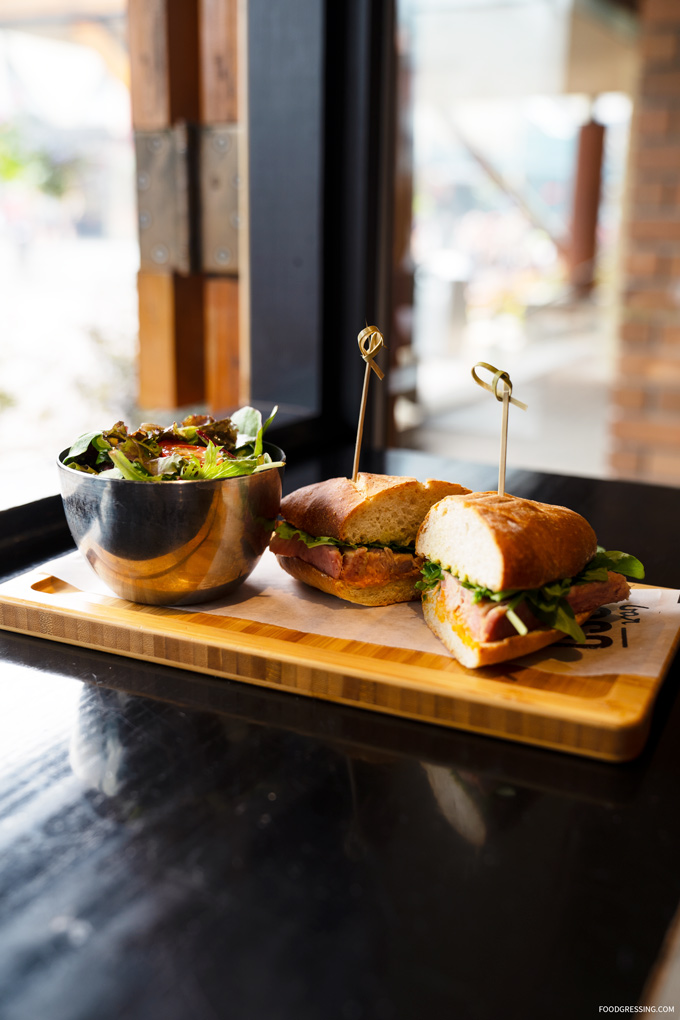 What We Tried: Cafe
And if you're needing a good cup of joe, Bar Oso also offers house blend cappuccino, americano, espresso and cafe latte.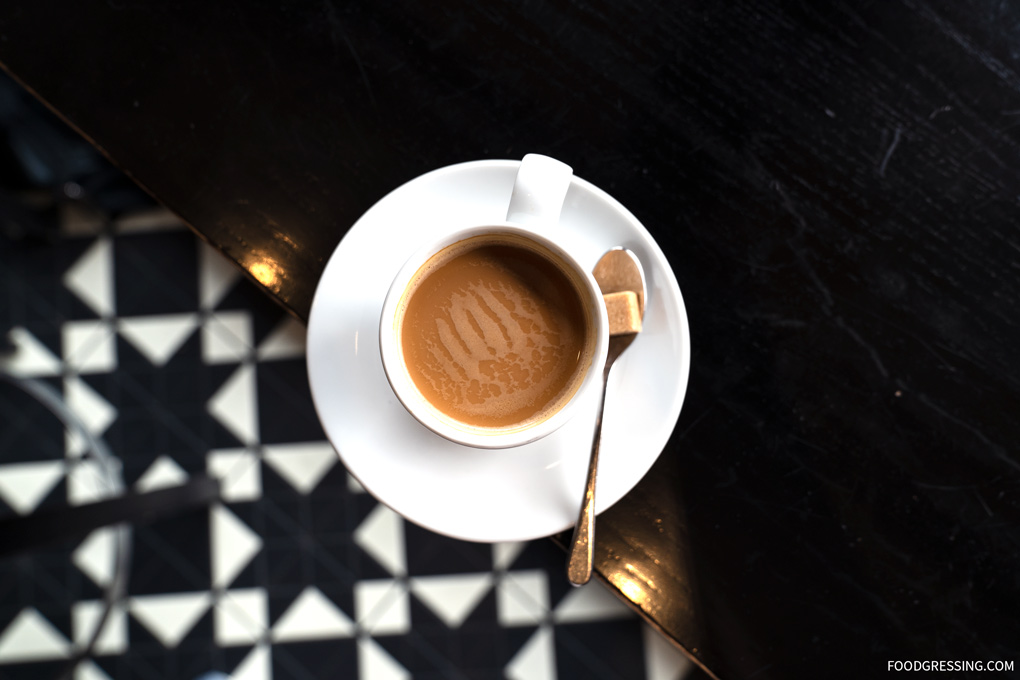 Overall Impression
With its Spanish-style cuisine, Bar Oso is a charming and delicious place to stop for lunch, dinner, small bites and cocktails.  I'm looking forward to visiting again on my next visit to Whistler.
Bar Oso
Address: 50-4222 Village Square, Whistler, BC
Website: ‎baroso.ca