Last week, I visited Baghven Uyghur Cuisine – a restaurant which opened about three months ago in Cambie Village.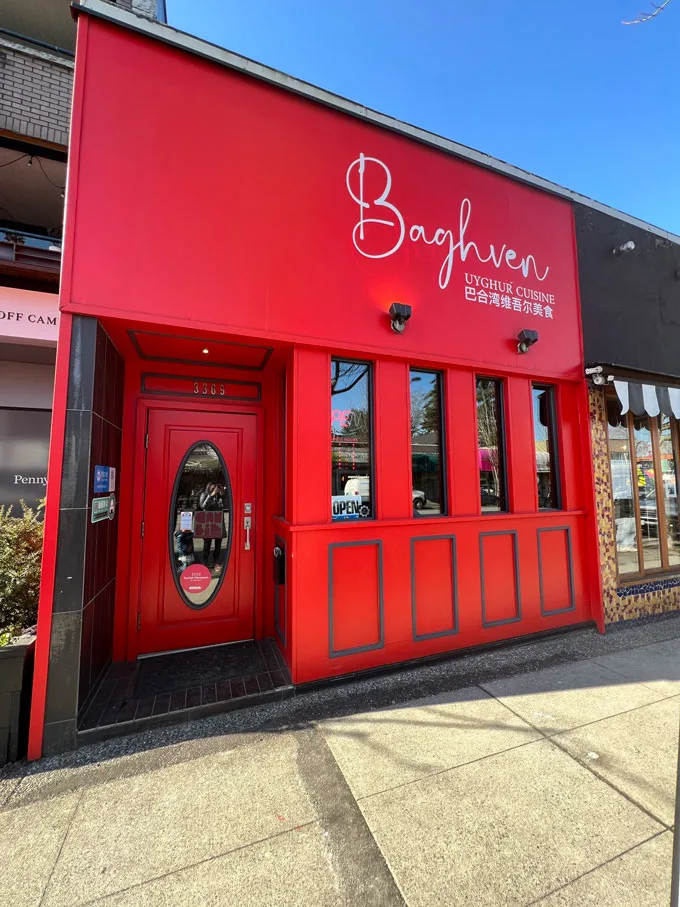 Note: This is not a sponsored post.
This is a family-run, halal restaurant with mom and dad in the kitchen and the son managing the front of the house.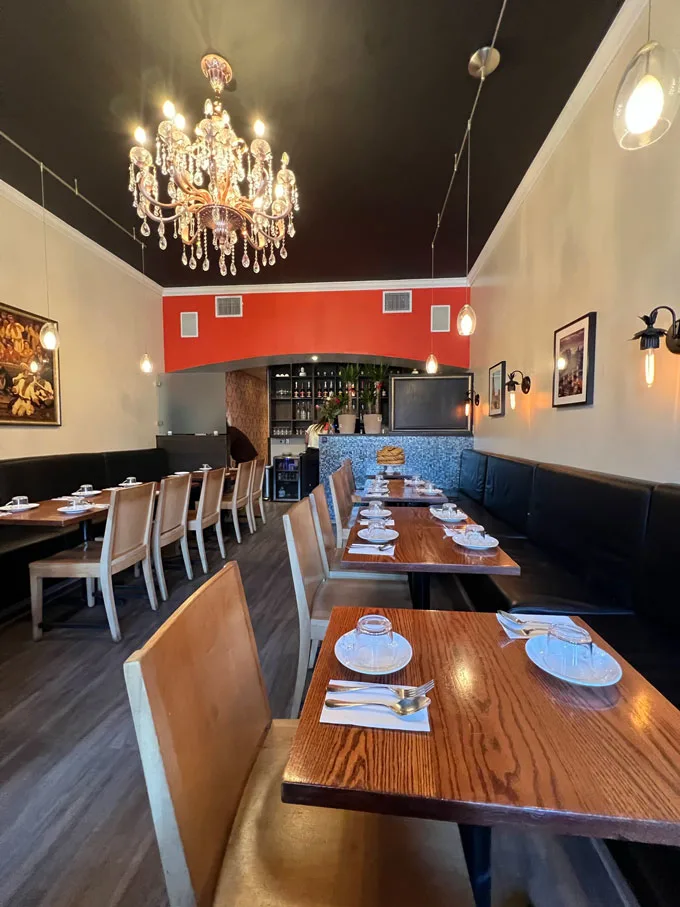 The well-appointed interior boasts dining tables along both sides of the restaurant.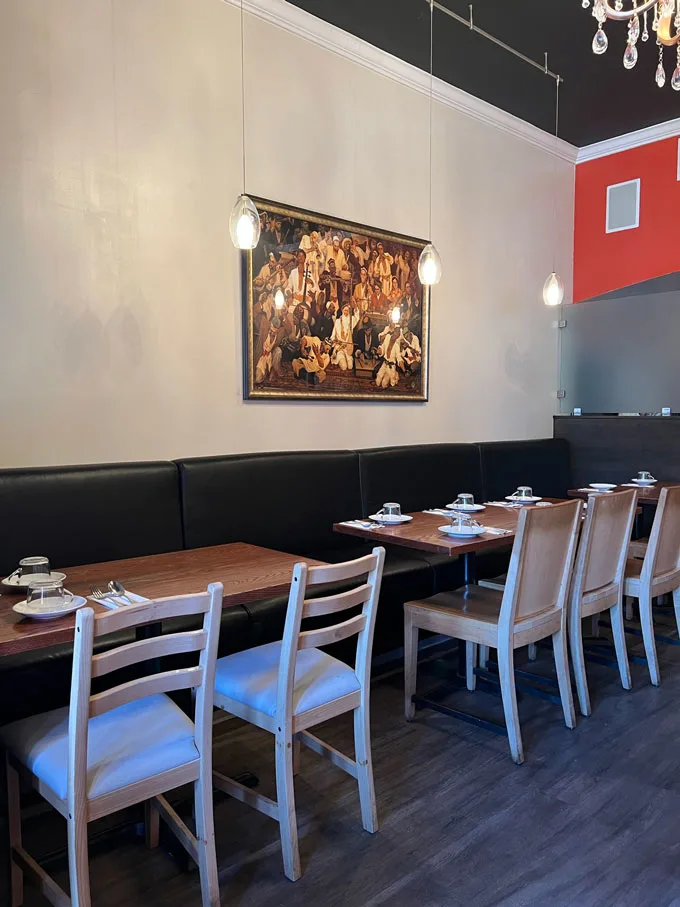 We tried a few of their items for lunch:
Homemade Samosa: Ground beef mixed with minced tomatoes, onions, green peppers, and red peppers.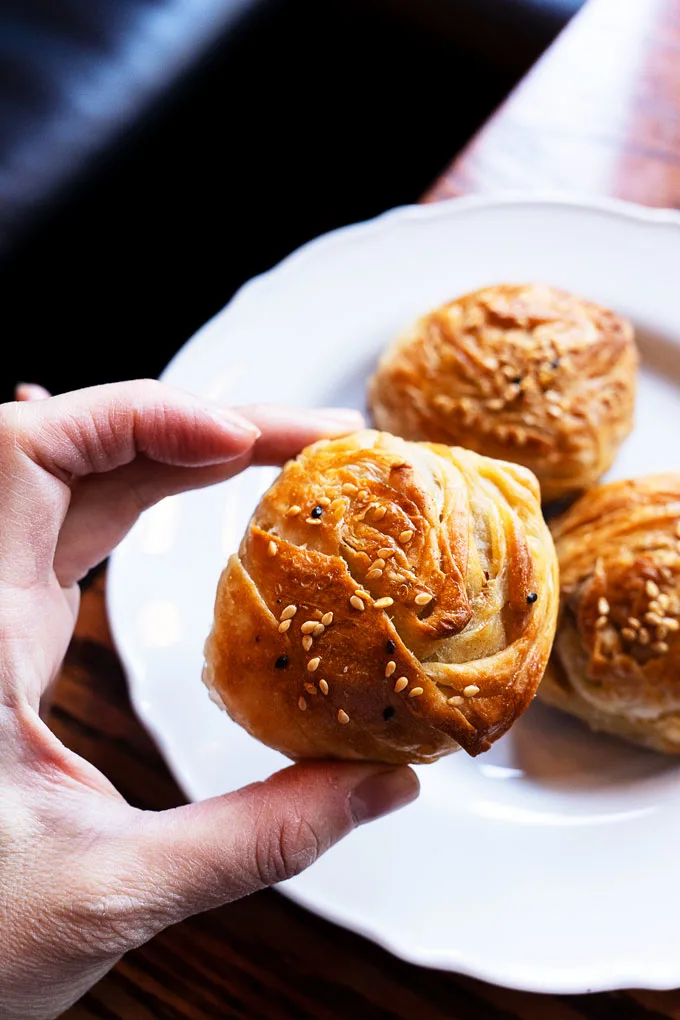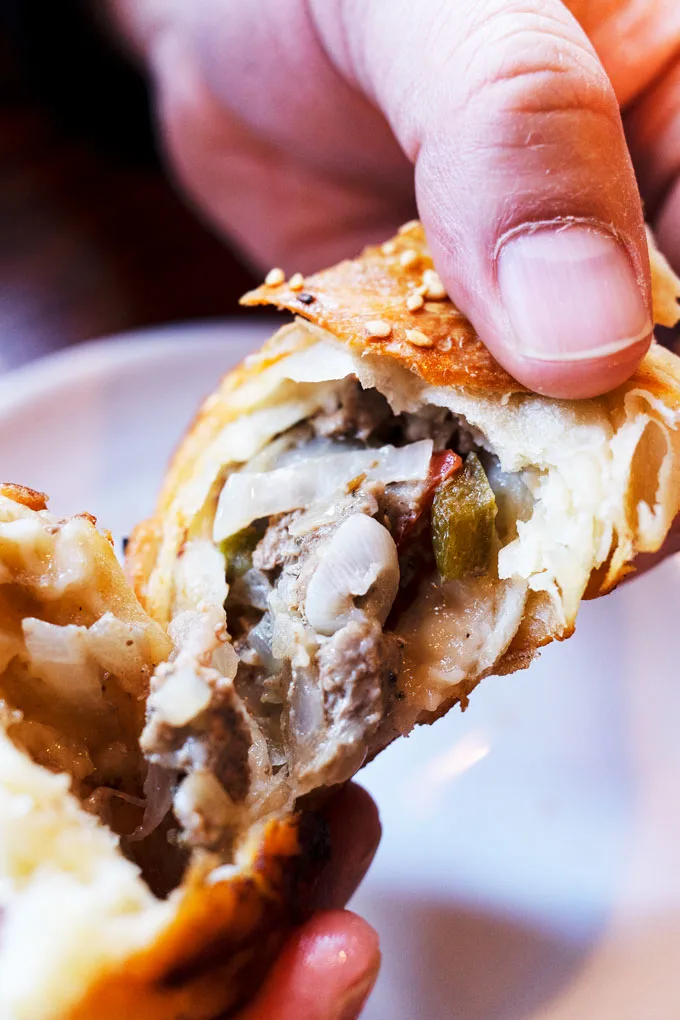 Sangza: deep -fried noodles snack.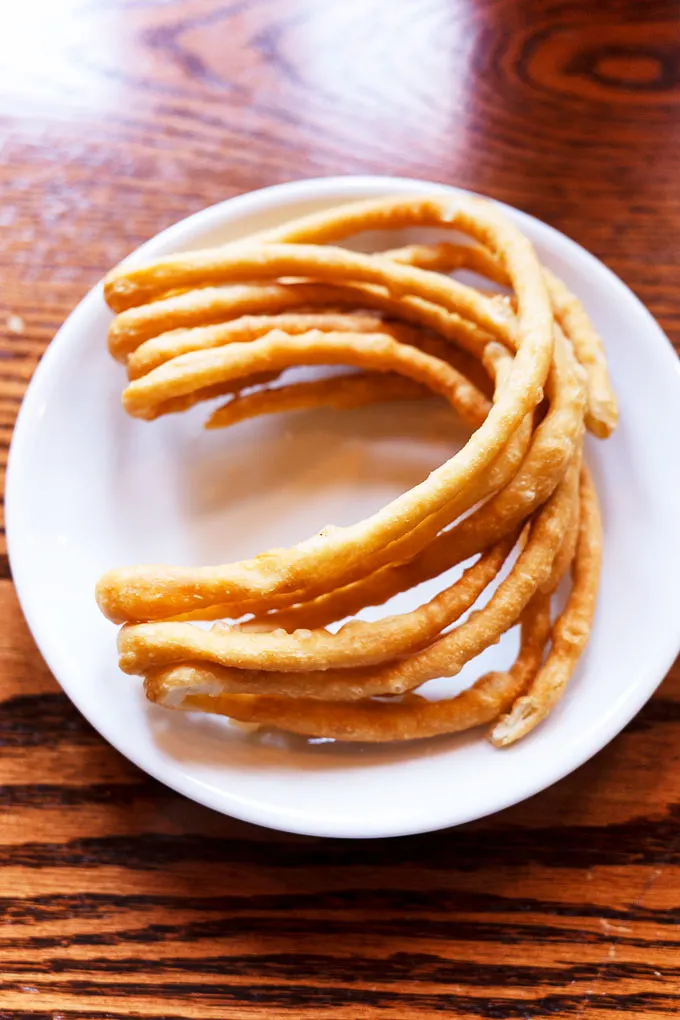 Traditional Leghmen: Hand-pulled noodles with beef stir-fried sliced green peppers, onions, red peppers, and cabbage.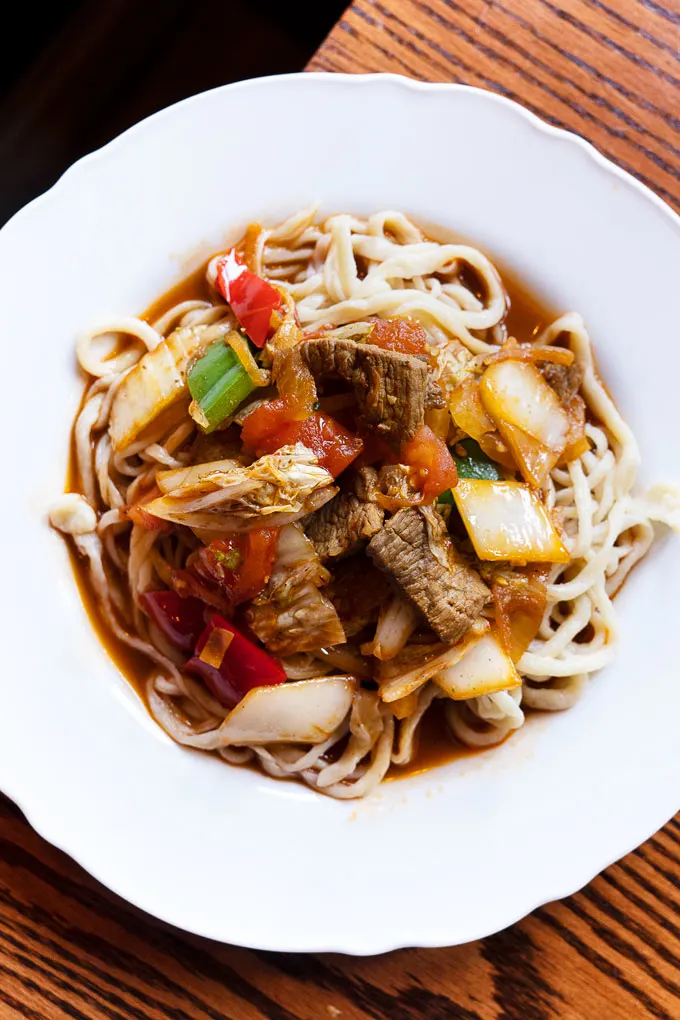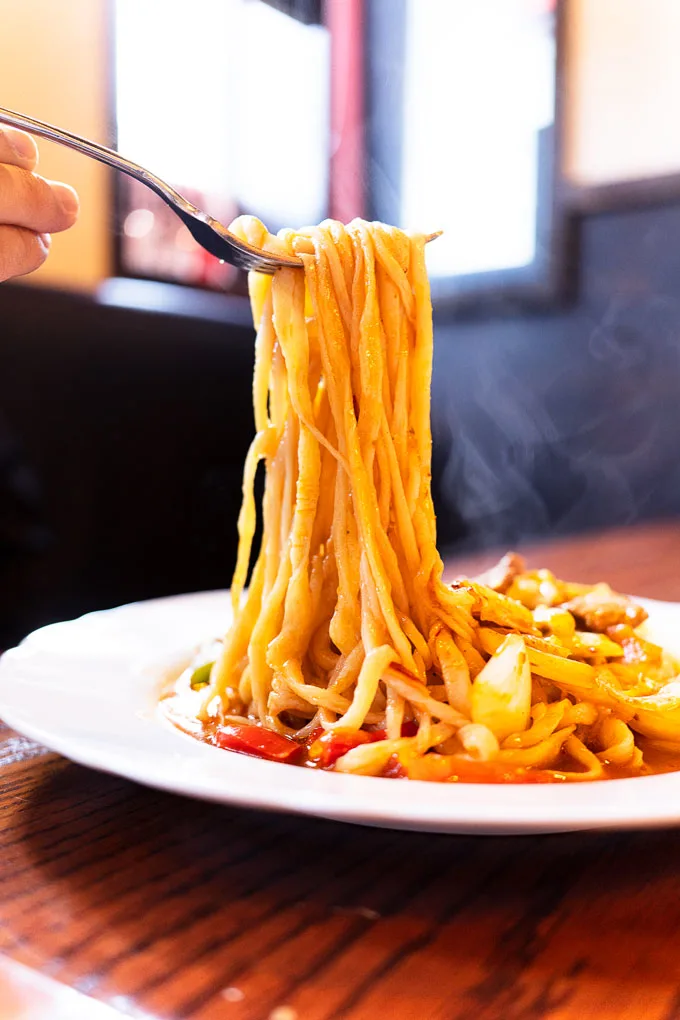 Braised Meat with Homemade Naan: Braised lamb with onion, carrot, and house-made sauce.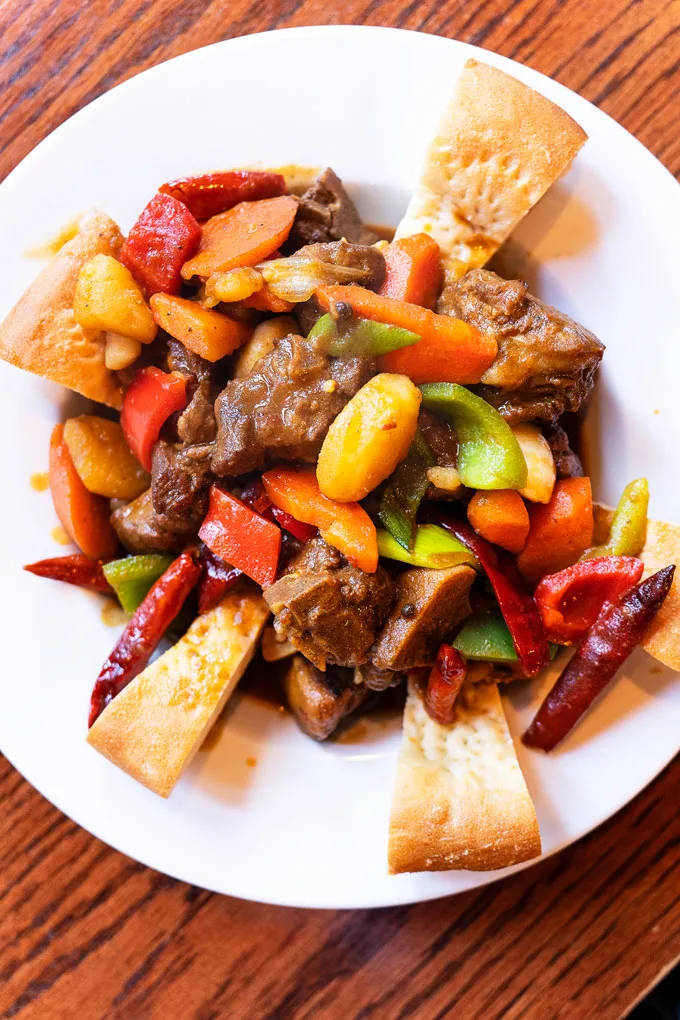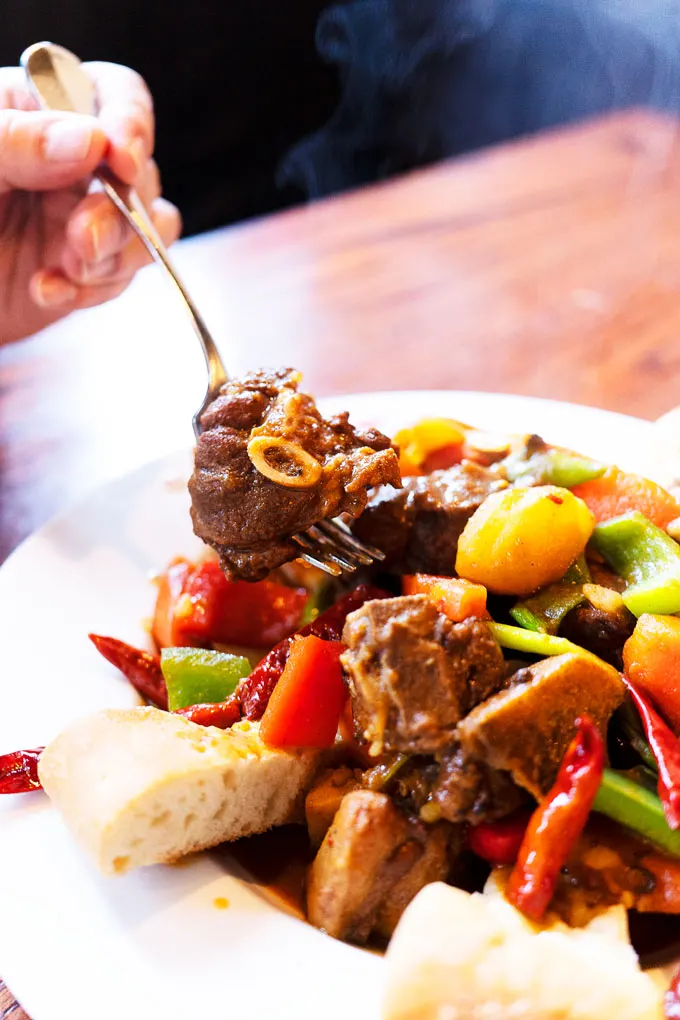 Samosas had a nice, flaky crust and flavourful filling. Housemade noodles were al dente, long and delicious and I enjoyed the spicy flavours of the entrees we tried. Some light feedback would be that the meats could be more tender. The noodle dish could have also been hotter as the noodles seemed a bit cool. The Sangza was complimentary which was nice.
We wanted to try the lamb skewers but they did not have any at that time due to supplier delays.
Overall, an okay experience at this small, family-run restaurant.
3369 Cambie St, Vancouver, BC