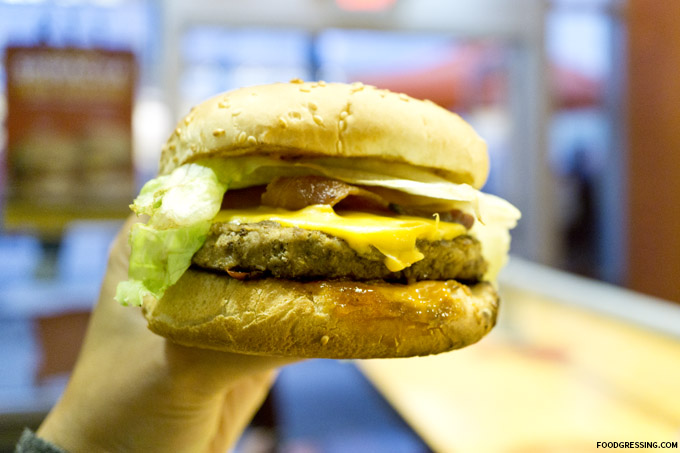 Last month, A&W gave away 100,000 coupons for their new Sriracha Teen Burger.  You needed to first register at AWCoupons.ca and then you would receive access to the coupon through their mobile site.  The mobile coupon could only be redeemed by smartphone and also had a 15 minute expiry.  It was wise to only activate it only when you were at the A&W location.
What's in the A&W Sriracha Burger?
According to the A&W website, the sriracha teen burger is made of a 100% pure beef patty, sriracha aioli, A&W seasoning, processed cheddar cheese, double smoked hickory roasted bacon, roasted red pepper, tomato, and lettuce in a sesame seed bun.  The ingredients of the sriracha aioli include mayonaise and sriracha chili sauce (along with other additives and preservatives).
Nutritional Facts:
Serving size: 213 g
Calories: 560 cal
Carbohydrates: 36 g
Protein:25 g
The A&W sriracha teen burger costs $5 but you can get a double teen size for $6.
The Taste Test
I visited my go-to A&W location on Robson and Granville for the free sriracha burger.  The coupon mentioned "participating locations" only and I saw on Reddit that there were some issues redeeming it at certain locations.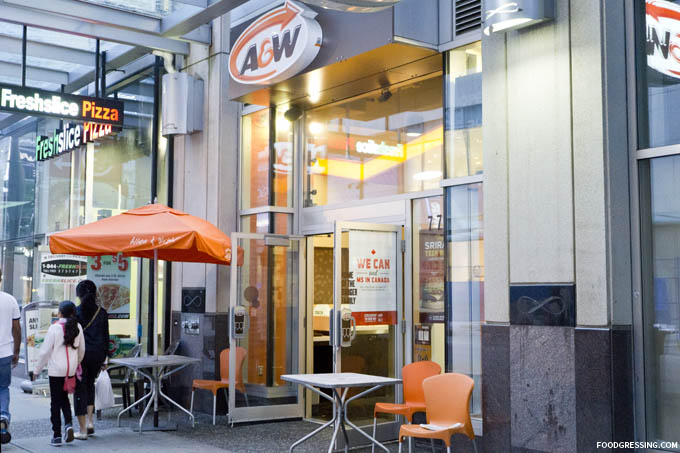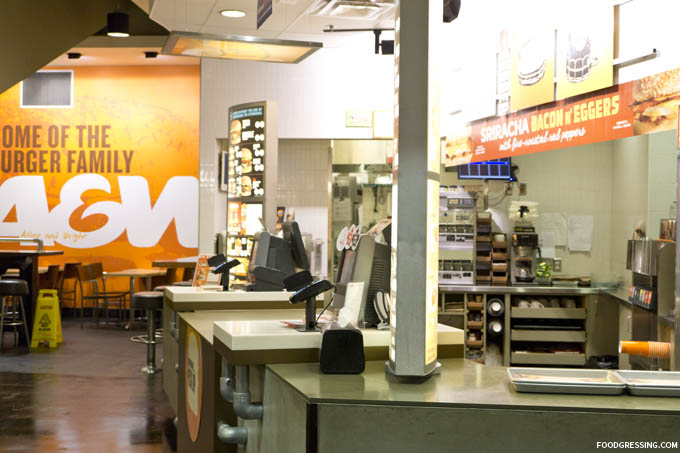 One of my all-time favourite items from A&W are onion rings and I got them as a side for this meal.  They never disappoint: crispy, seasoned, crunchy and overall delicious.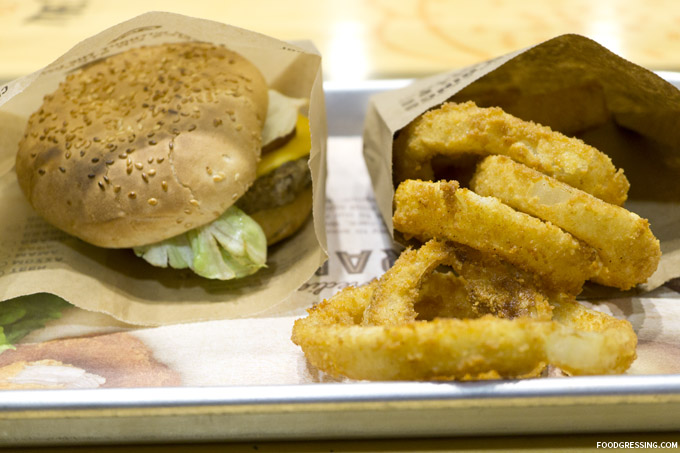 The A&W sriracha burger had just a mild tanginess and subtle heat and the roasted red peppers added a bit of a kick.  The burger patty was nothing too remarkable but the bacon was wonderfully smokey and crispy.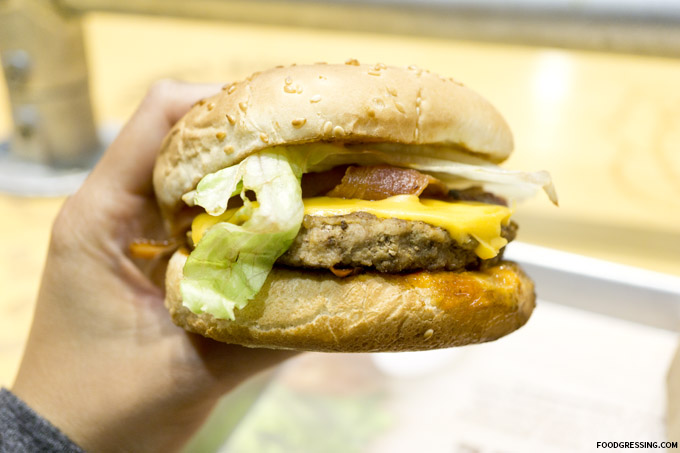 Overall Impression
There is not much to "write home about" regarding the A&W Sriracha Burger.  It had enough spiciness to tickle the tongue, but the effects don't last very long.  I think the double smoked hickory roasted bacon was more of the highlight of the burger than the sriracha itself.  I don't have a strong recommendation for this new burger nor do I have a strong desire to order it again in the future.  But hey, at least the onion rings were good.  Rating: 3/5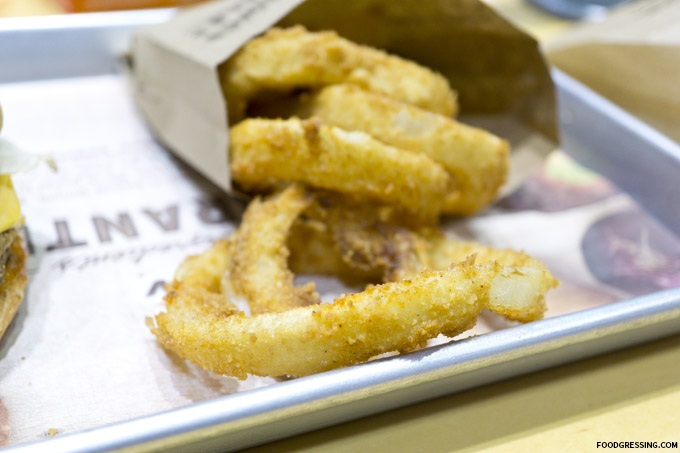 Website: http://www.aw.ca/