Newly opened on Davie Street is Amoka Coffee and Bites. Amoka takes over the location at 1069 Davie Street which was formerly occupied by Tartine Bread and Pies.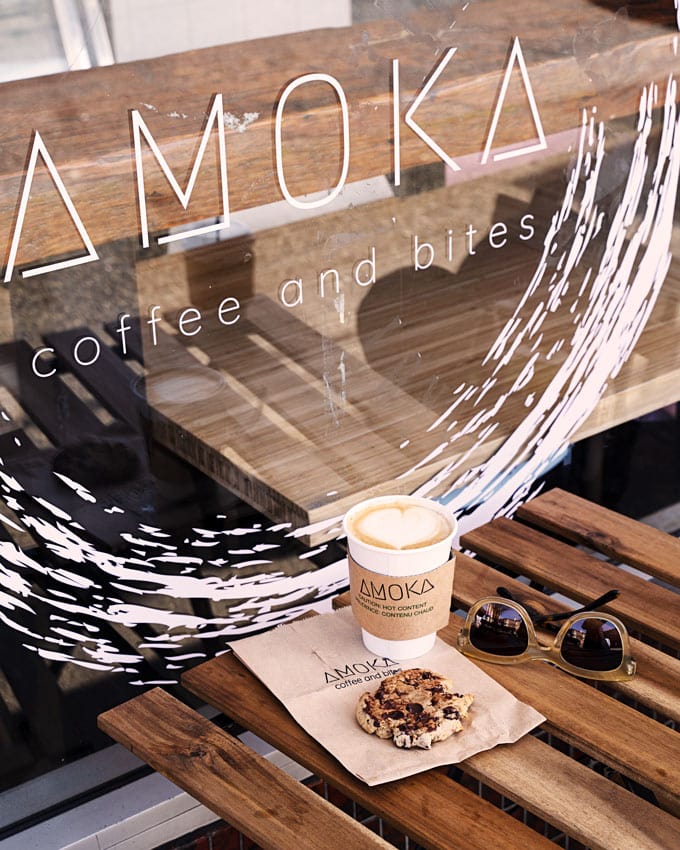 Note: This post is not sponsored.
On the menu are espresso-based drinks (including macchiato, cortado, flat white, cappuccino and more). They also offer teas, tea lattes, and so forth. They have a specialty drink with their namesake: Amoka.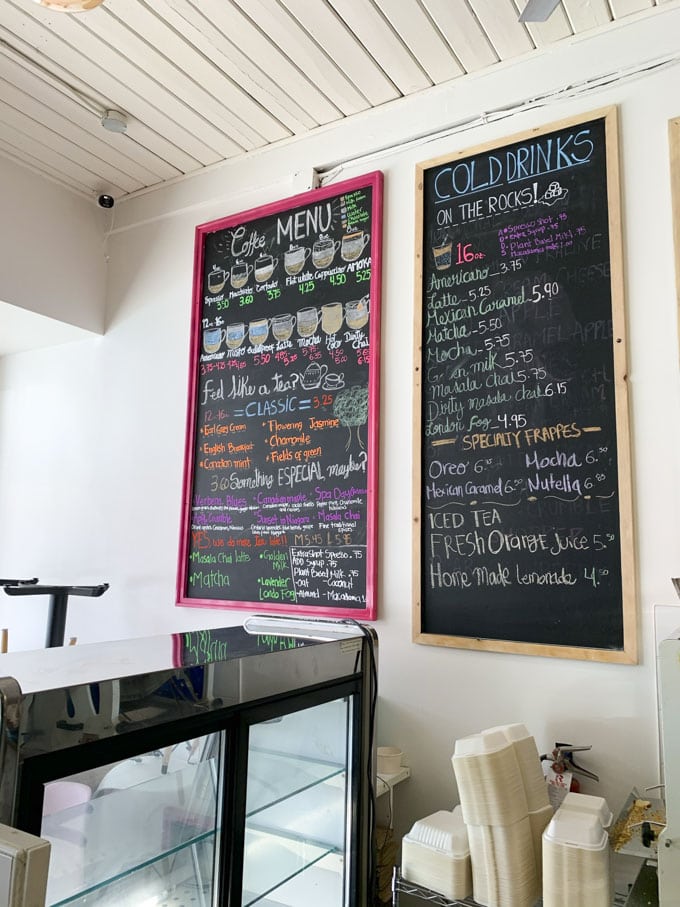 For cold drinks, they have some unique offerings like Mexican Caramel, Masala Chi and Dirty Masala Chai.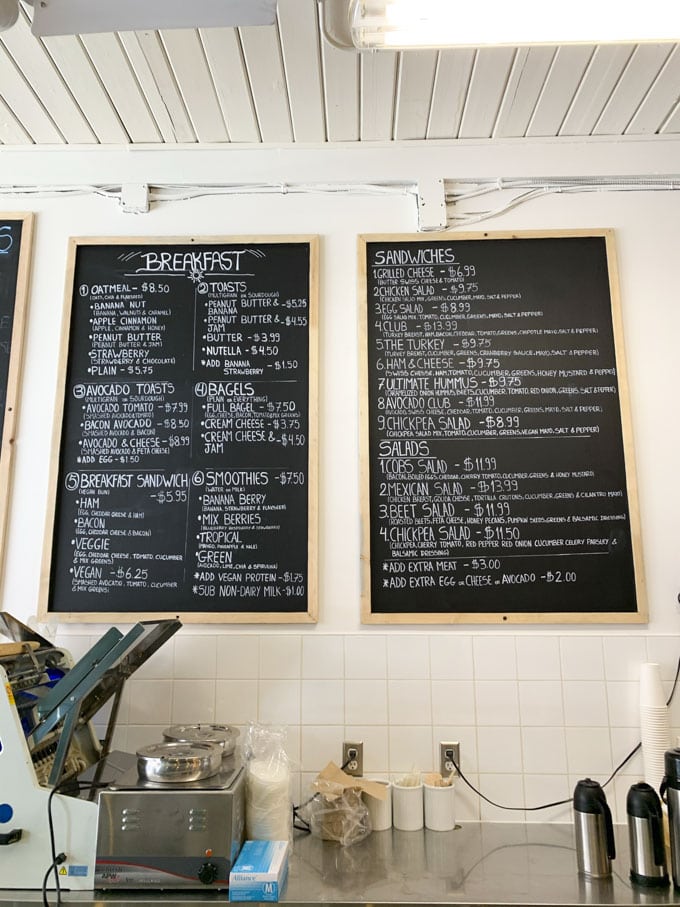 Their breakfast menu includes oatmeal with different toppings; toasts; avocado toasts; bagels; breakfast sandwiches, and smoothies.
For sandwiches, they have grilled cheese, chicken salad, egg salad, club, turkey, ham & cheese, ultimate hummus, avocado club, and chickpea salad.
Salad options include cobs salad, Mexican salad, beet salad, and chickpea salad.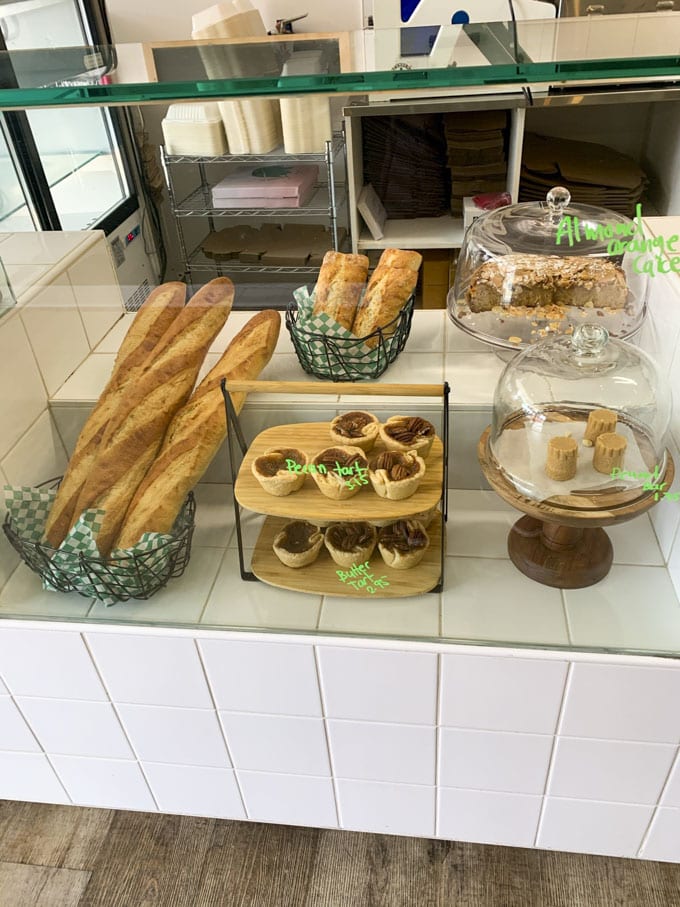 If you have been to Tartine before, the interior setup of Amoka is pretty much the same. Amoka offers butter tarts and pecan tarts which Tartine offered before.
I also noticed a lot of vegan options for the pastries and treats. Amoka offers croissants but they don't look as good as ones made by some of the best places for croissants in the city (like Beaucoup, L'Atelier Patisserie and so forth). One Google review also noted that their croissant was disappointment.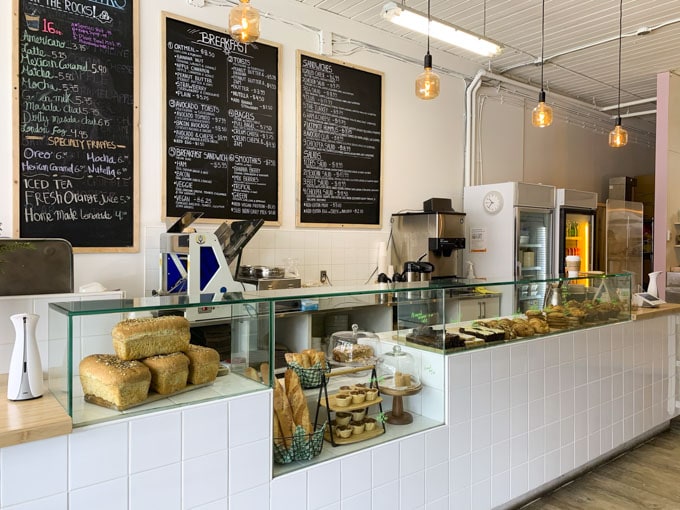 They have a few tables on the outside for dining. I enjoyed a latte and a vegan chocolate on their opening day (not sponsored). I also appreciated the latte heart!