Guu Richmond, part of the popular Guu Izakaya chain, focuses on sushi and sashimi offerings. Its location is slightly hidden in Aberdeen Centre but that doesn't stop fish lovin' foodies from seeking them out. I had recently shopped at Daiso – the Japanese dollar and convenience store inside Aberdeen Centre – and was given a coupon for 10% off for a few food vendors within the mall. One of the participating restaurants was Guu Richmond so I took the opportunity to try them out for lunch.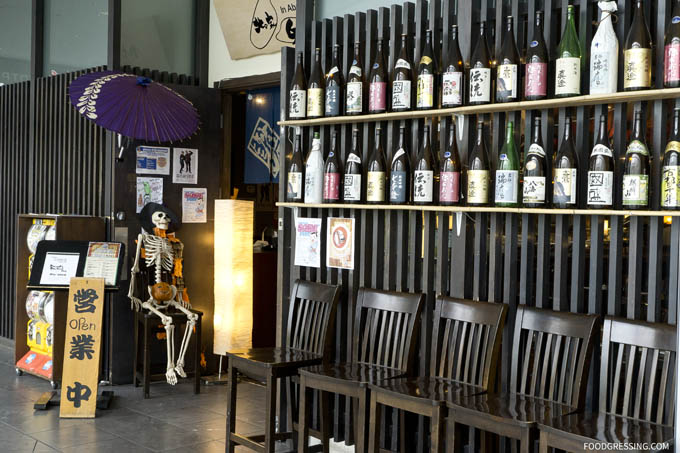 Decked out for Halloween
The interior of Guu Richmond which normally seems rustic-inspired was all ready for Halloween. At the entrance was a skeleton followed by a large hanging spider web by the bar. A few jack-o-lanterns, orange pom poms, and a scarecrow rounded out the other interesting decor.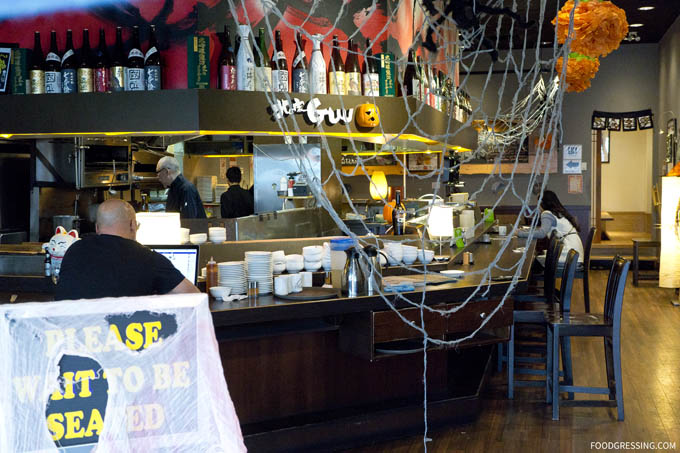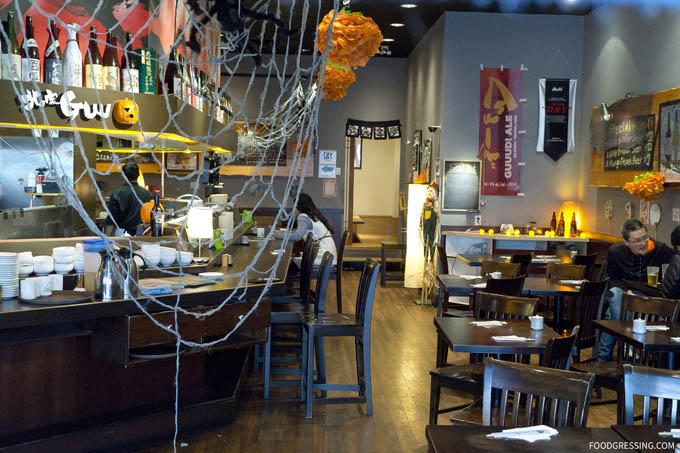 What We Tried
For lunch, my husband and I ordered the following:
Kabocha croquette ($4.40)
Karaage ($7.40)
Lunch special ($10.80)
Assorted Grilled Fish Box ($11.80)
The first appetizer was the Kabocha croquette. The breading was nicely crispy on the outside while the pumpkin on the inside was tender and sweet. The soft boiled egg inside the croquette was a fun surprise. The mayo was sweet and wasn't really needed since the pumpkin part was sweet enough for me already.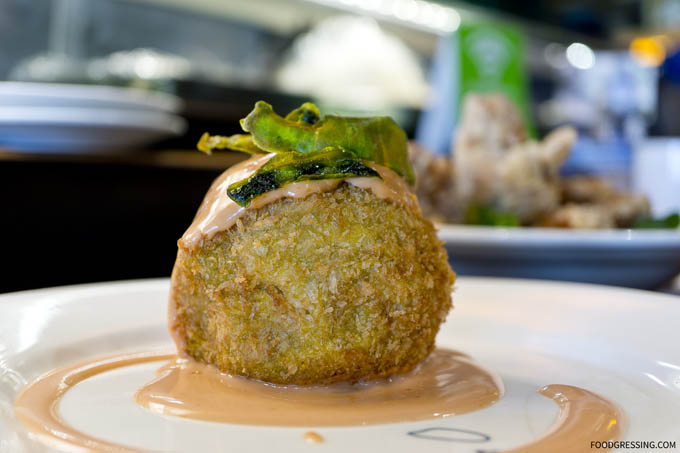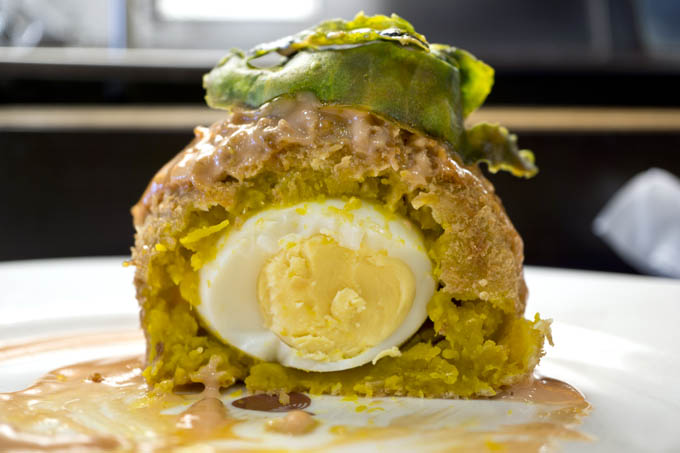 The karaage (deep fried chicken served with garlic mayo) from Guu Richmond was one of the best I have had in Vancouver. Just the right amount of breading on the outside and very juicy and tender on the inside. Absolutely delicious.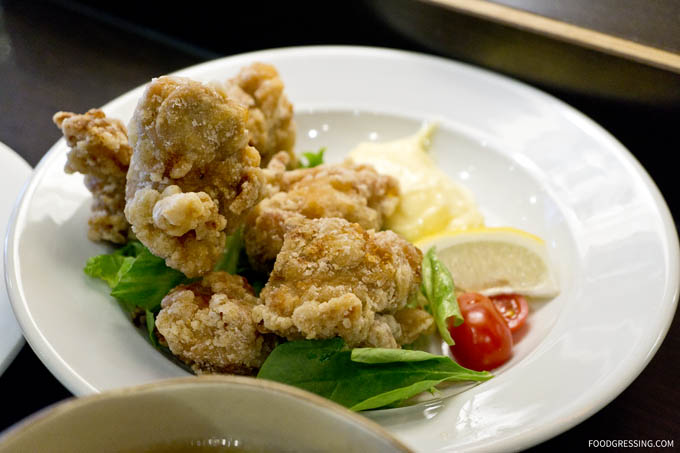 The lunch special was a real steal for $11. It came with a rice bowl with three types of sashimi (spicy red tuna, chopped tuna, salmon yukke sashimi) and a small tanuki udon. The sashimi given are the "left-over" meat after the fish have been processed for sashimi. I was impressed with the amount given even though there isn't much to the presentation. Furthermore, you get a small noodle side dish which was tasty. Excellent value for what you get and delicious. I would order this again.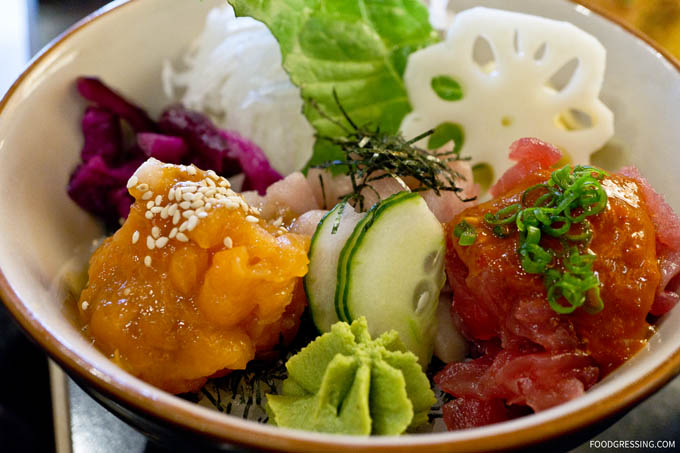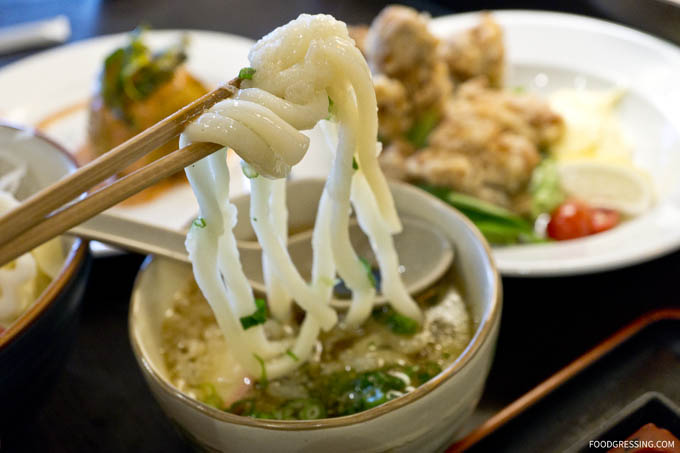 The assorted grilled fish box came with grilled mackerel, grilled pike mackerel, grilled salmon, salmon sashimi, California rolls, stewed vegetables and some macaroni. It was our first time having pike and we found the meat to be somewhat tough. The salmon sashimi had a wonderful clean taste. Pretty good overall.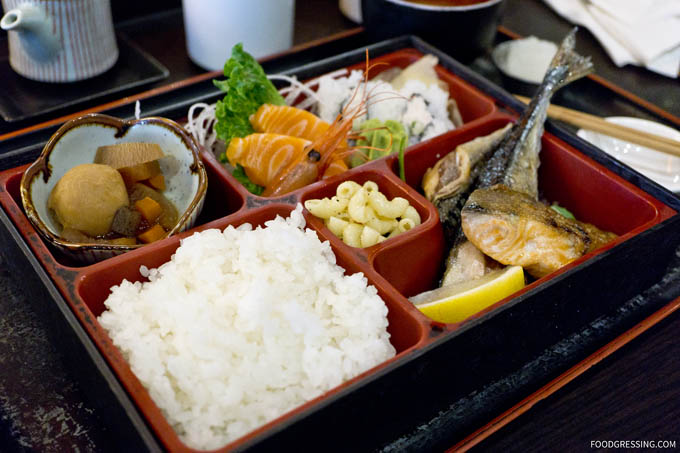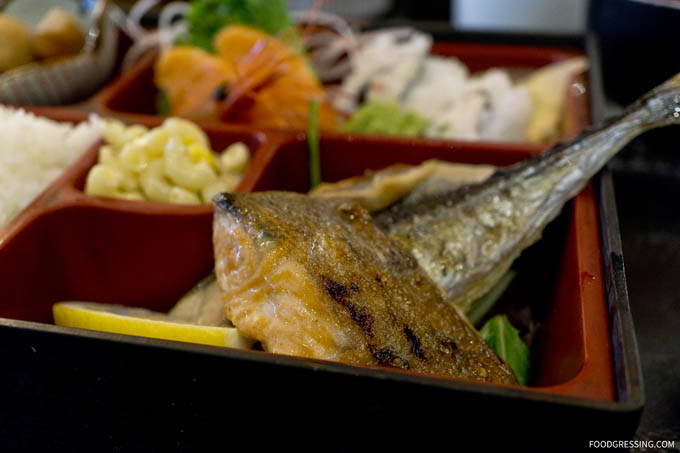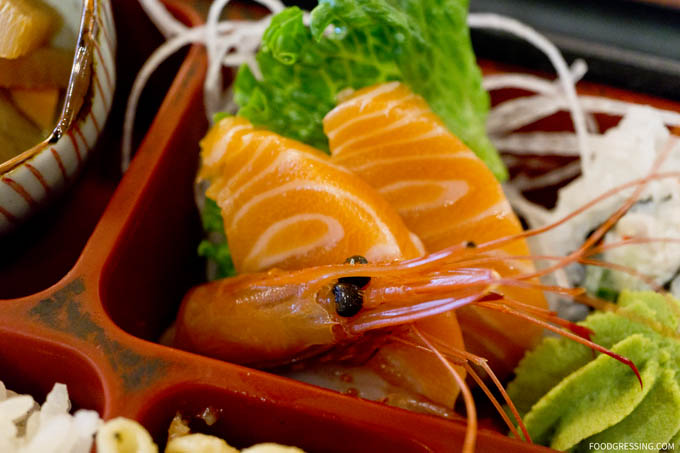 Service
Service was solid. Our server refilled our tea cups, checked in on us and almost took our dishes away prematurely.
Overall Impression of Guu Richmond
Our lunch at Guu Richmond was delicious, satisfying and reasonably priced. I'd definitely go for the lunch special again for $11. Rating: 4/5
Website: http://guu-izakaya.com/richmond