Since 1911, the Abbotsford Agrifair has been the Fraser Valleys "Best Little Country Fair" and a BC Day long weekend summer tradition.
To support local businesses, the 2020 version of the fair is hosting a "BC's Best Mini Donuts" drive-through event this weekend.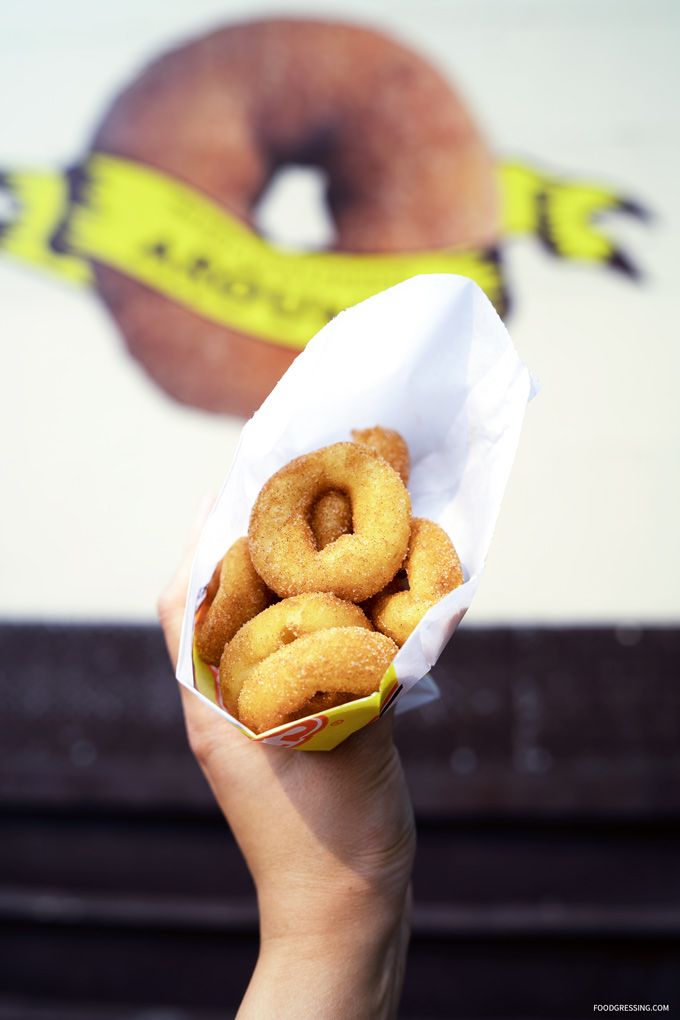 Partnering with four mini donut vendors, the Abbotsford Agrifair Mini Donut Drive Thru is offering you the opportunity to grab bags of mini donuts from each, so you can compare and decide which is your favourite.
A standard pack of 24 donuts (6 from each vendor) is $20, a family pack of 48 donuts (12 from each vendor) is $35. Each ticket includes 2 passes to Agrifair 2021 opening day.
Participating Vendors
Cin City Mini Donuts: Owned and operated by Nate and Leila Simpson. Their mini donuts are "Always Fresh, Made Right Before Your Eyes". '
Mini Donut Factory: Debuting their brand new donut factory, they are stoked and honored to share with you what they believe is B.C.'s Best Mini Donuts!
Those Little Donuts: Originally designed for Disney, they have called the PNE home for the last 45 years. This is the first time they have ever been available in BC outside the PNE fairground!
Tin Lizzy Mini Donuts: Their mini donuts have been a staple at all fairs and festivals for over 25 years. Their truly fluffy dessert is freshly made to melt in your mouth!
Event Details
Date: June 19th to 21st, 2020
Time: 11:00 am to 7:00 pm
Location: Exhibition Park, 32470 Haida Drive, Abbotsford, B.C.
www.ticketleader.production.carbonhouse.com/events/detail/agrifair-presents-donut-drive-thry