Have you ever tried pairing wine with junk food?  Food and wine pairing shouldn't just be reserved for fancy dinner parties as there are always fun and exciting flavor combinations to be explored.  Whether your guilty pleasure is sweet or salty, there is a wine to elevate even the humblest snack into a culinary experience.  Sommelier Rachelle Goudreau shared some wine and junk food pairing tips in a seminar that I attended at Cornucopia in Whistler last week.  She describes how acidity is the basis for food and wine pairing.  Here are a few ideas on how to pair wine and junk food: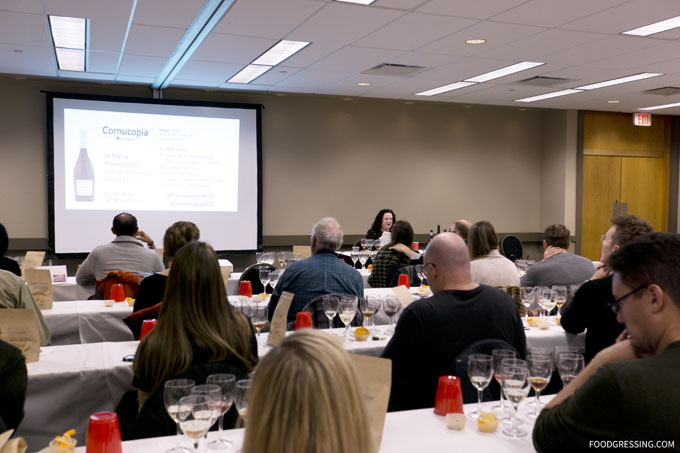 Wine and Junk Food Pairing Ideas
La Marca Prosecco with Salt & Vinegar Potato Chips
Tantalus Riesling with Bay of Pigs Chicharrons
Painted Rock Chardonnay with Cheese Puffs
TIME Rosé with Ketchup Chips
Monte da Baia Tinto with Dark Chocolate
Raza Reserve Malbec with Nacho Cheese Doritos
Lini910 Lambrusco with Pepperoni Sticks
Gonzalez Byass Nutty Solera with "Halloween" Chocolate
Gonzalez Byass Apostoles with Mixed Nuts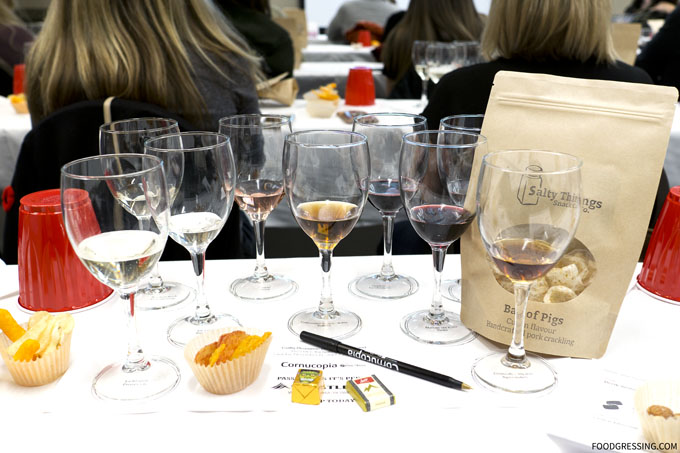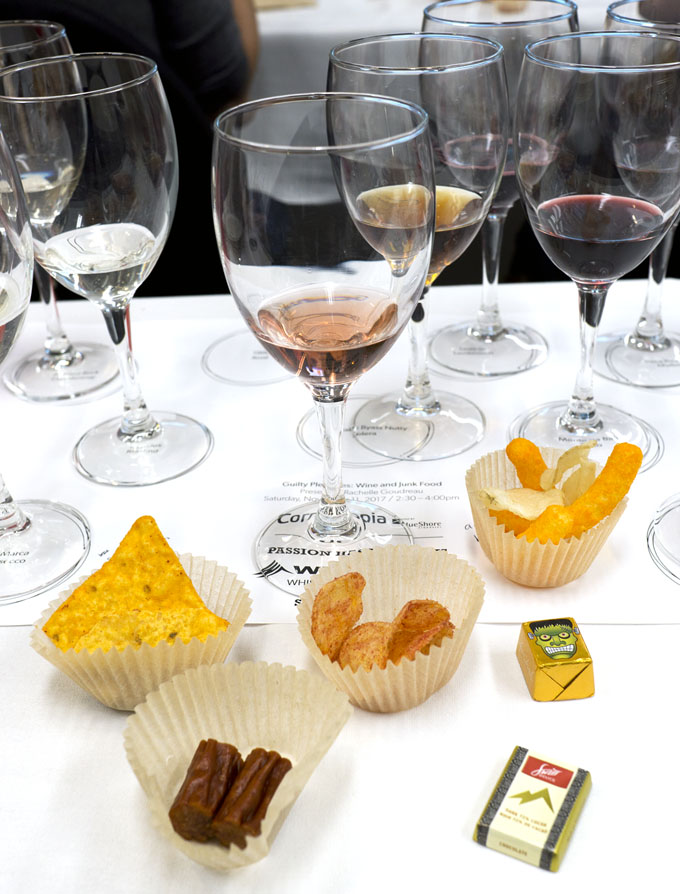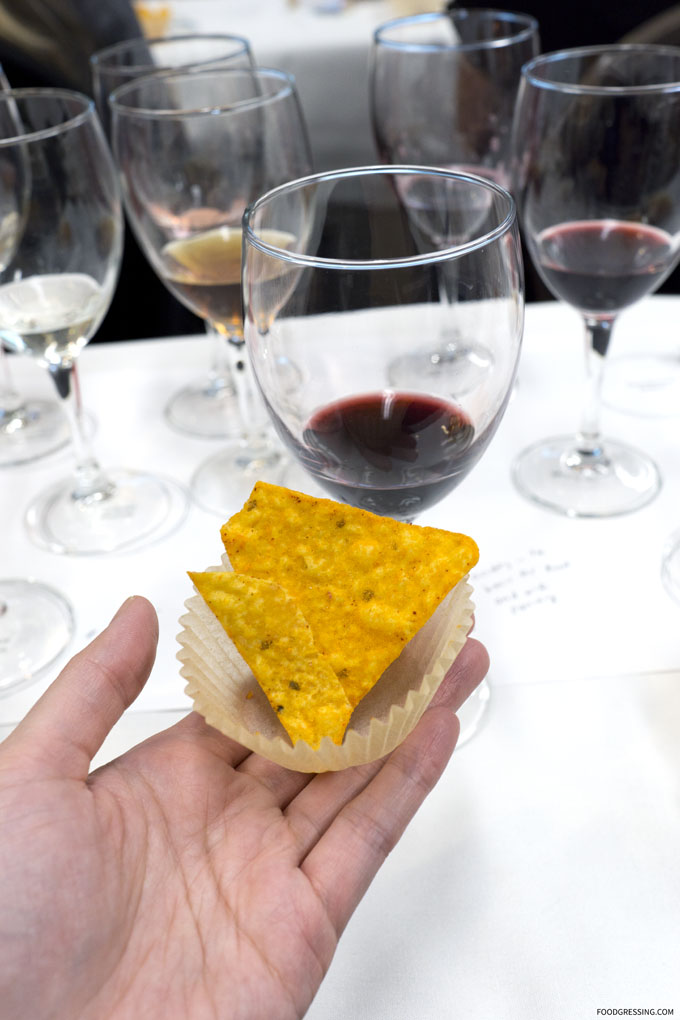 My favourite pairing was the caramel milk chocolate Halloween Candy with Sherry.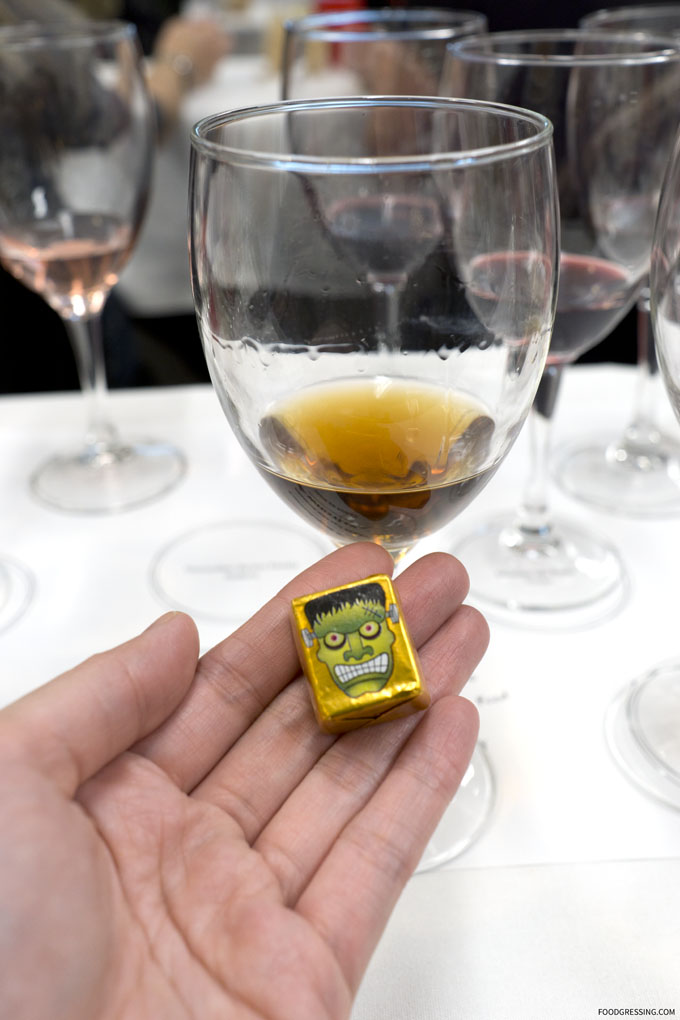 For more information on Drink Seminars and other events at Cornucopia, visit www.whistlercornucopia.com.  The festival ends Sunday, Nov 19.