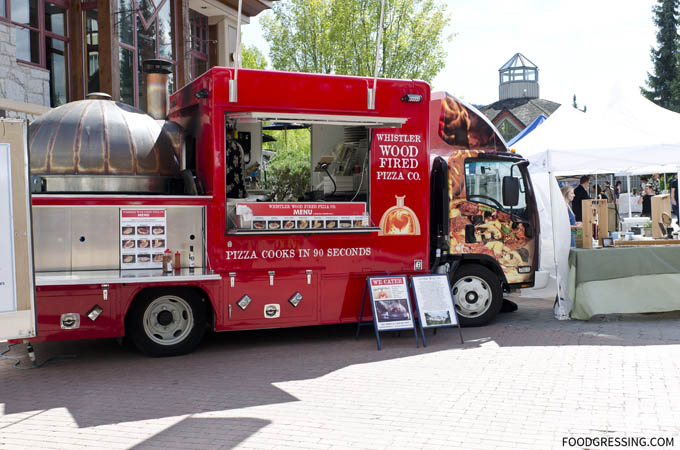 Whistler Wood Fired Pizza Company is a food truck that I have regularly seen at festivals around Vancouver.  They specialize in thin-crust Neapolitan style pizza made with non-GMO flour imported directly from Italy and toppings sourced locally wherever possible. Furthermore, they have a unique state-of-the-art food truck that has a 360-degree rotating wood-fired copper oven that can bake a full pizza in less than 90 seconds.  The appeal of the rotating oven is that it allow customers to see the baking process.
Whistler Farmer's Market
It wasn't until me, my friend, her daughter and my son were visiting the Whistler Farmer's Market a few Sundays ago that I finally got around to trying their pizza.  The two kids pointed at the food truck and expressed their desire for some pizza.  So, we decided to get a pizza to share.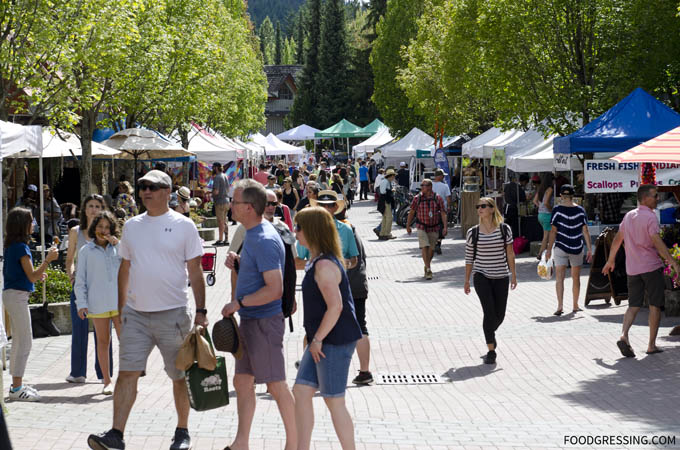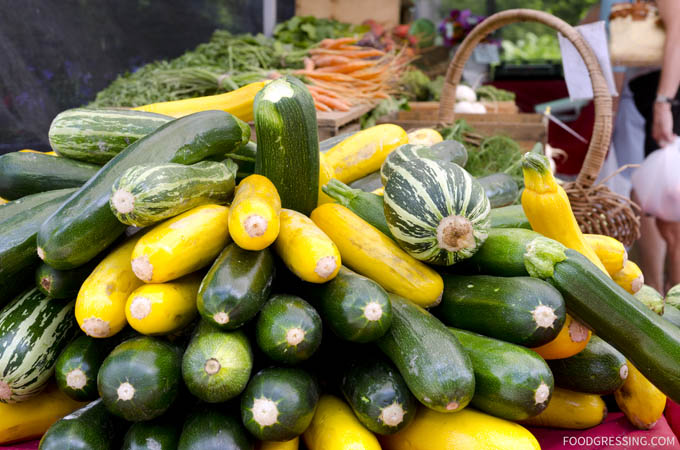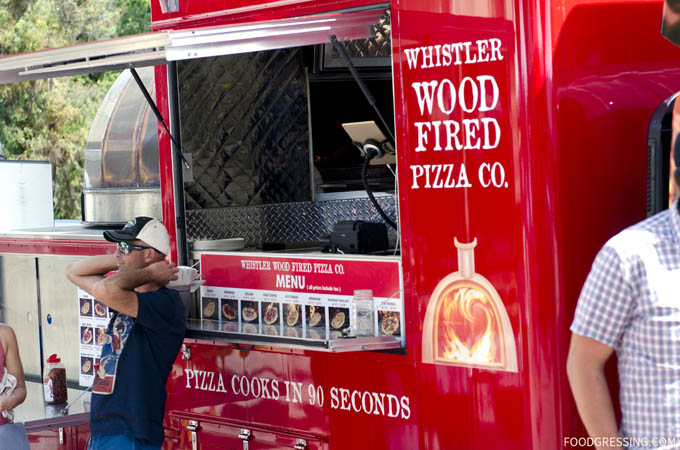 Menu
On the menu are 9 pizza flavours including standards like cheese, pepperoni and Hawaiian.  More bold varieties are "The Works" and Rosemary Rock Salt.  The pizzas come as large or small.  A large pizza is 16" and cuts into 8 slices that feeds 3-4 people.  A small personal one is 8" and cuts into 4 small slices that feeds 1 or snack for 2.  The menu is available online.
What We Tried
We ordered the kid-friendly which had mozzarella, black forest ham, and pineapple.  I know that food truck food is generally priced higher but I was kind of surprised by the prices at Whistler Wood Fired Pizza.  The small size pizza was 8" and cost $13 already.  A 16" one would be $32.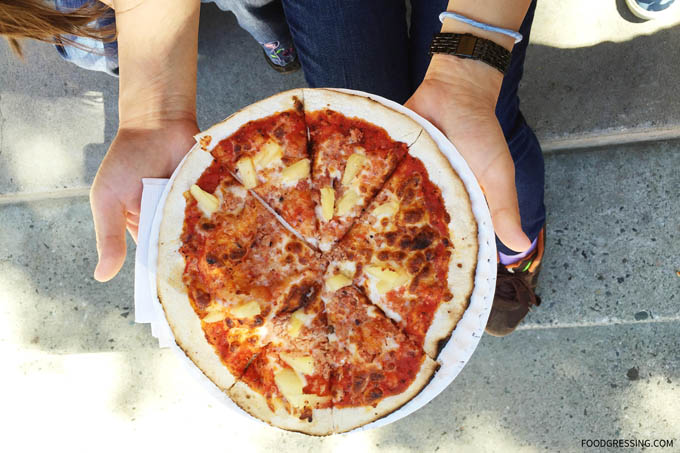 In terms of taste, I thought that the pizza could have used more toppings.  The topping-to-crust ratio wasn't as optimal as I would like.  The crust was thin but not really all that crispy.  The kids were fine with the pizza but I personally wasn't all that excited.
Overall Impression of Whistler Wood Fired Pizza Company
In terms of price and quality, Whistler Wood Fired Pizza didn't really impress me.  Unfortunately, they wouldn't be a food truck I would return to.  Rating: 2.5/5