When I went to the grocery store today, I did a walkabout to see which sections have empty shelves. Here's a look at what's people seem to be stockpiling.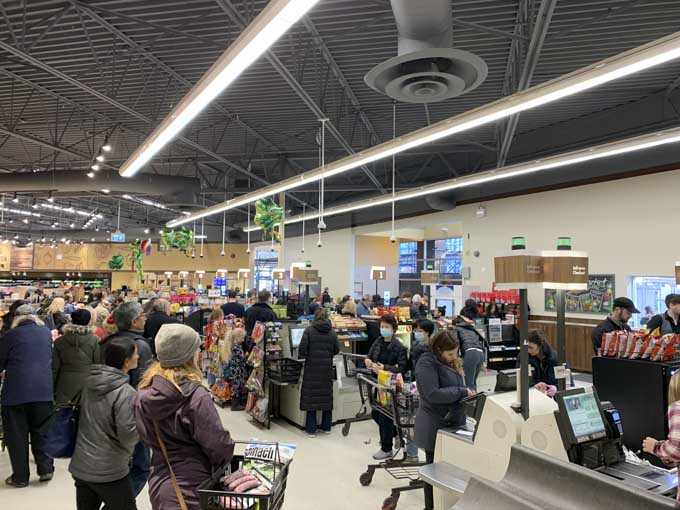 Toilet paper, paper towel, tissues, hand sanitizers
No surprises here.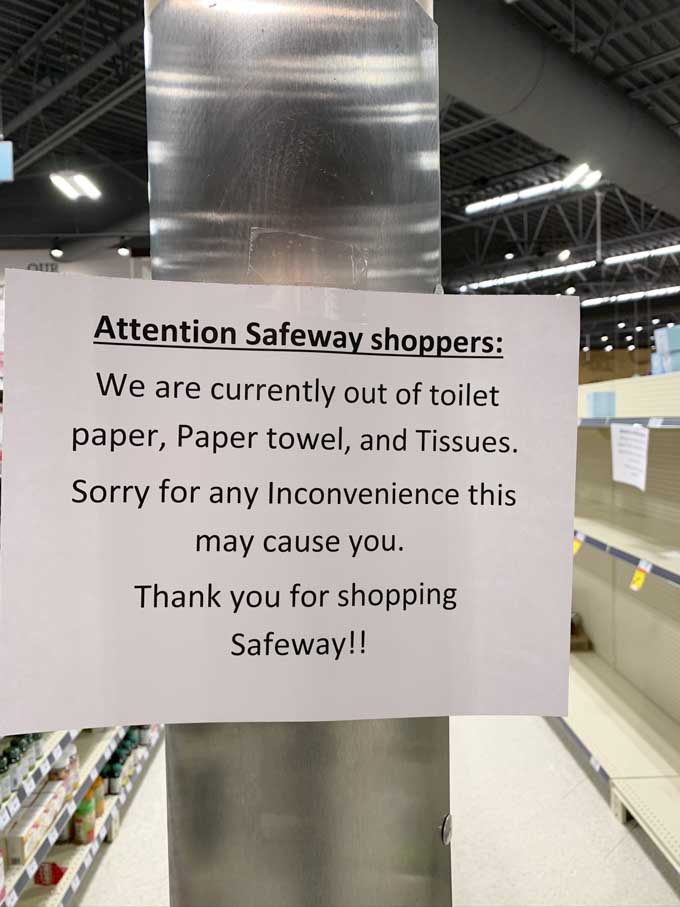 Frozen Pizzas
I would agree that frozen pizzas would be a nice comfort food during a time of crisis.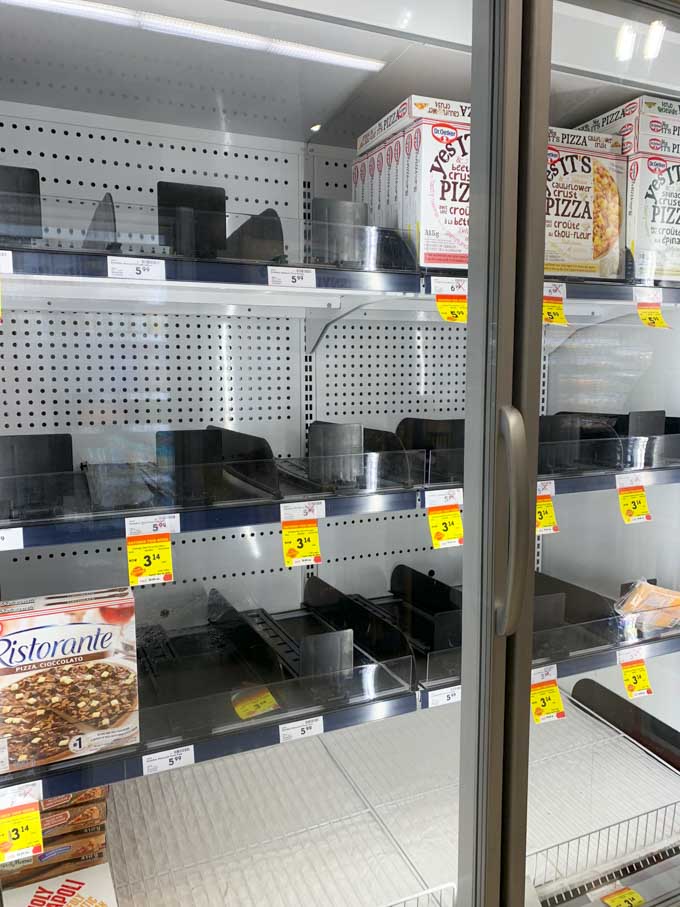 Frozen Fruits
Perhaps people are preparing to make frozen fruit smoothies.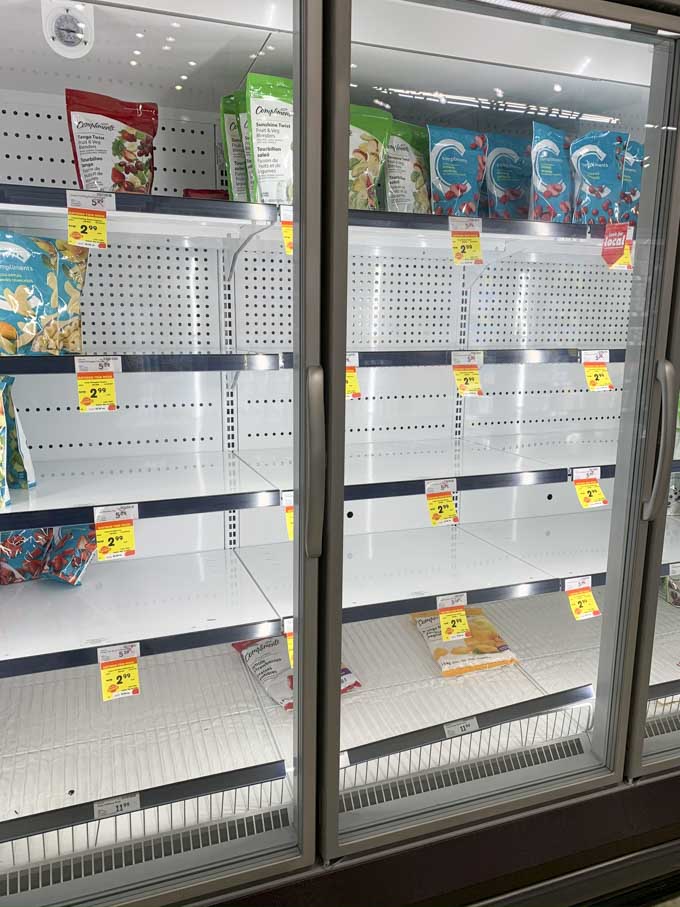 Crackers
Crackers are definitely a classic pantry staple.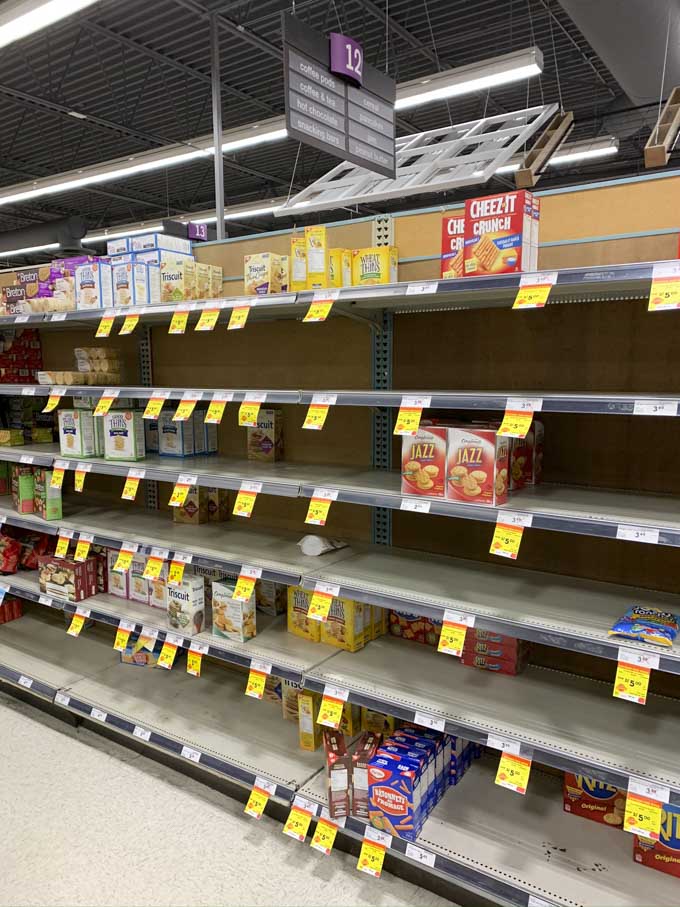 Pasta
Keep calm and eat carbs.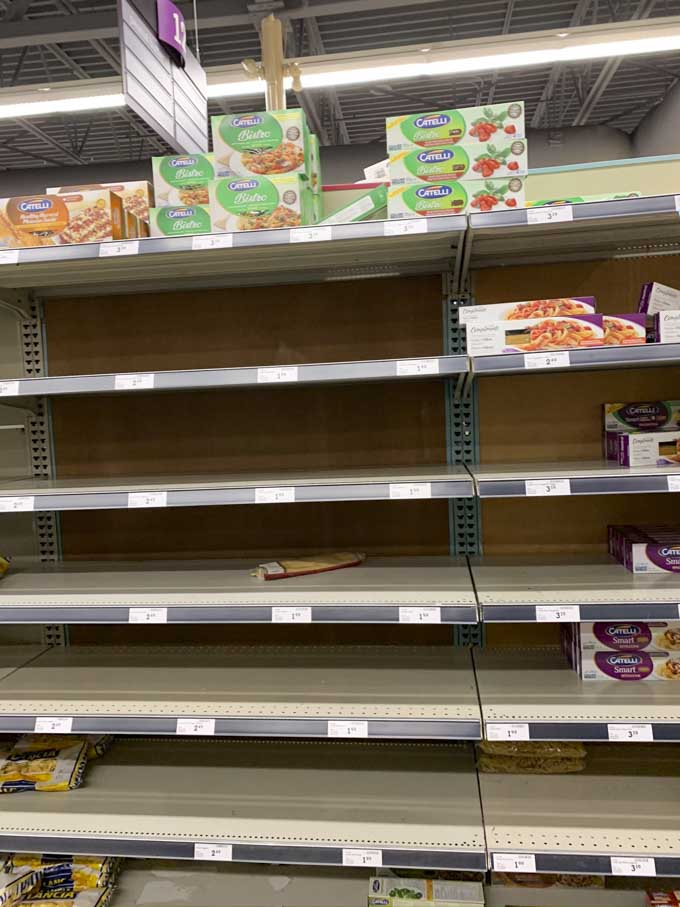 Canned Soups
Chicken noodle, mushroom, or tomato? Those would have been some questions you needed to ask yourself if the canned soup section was stocked.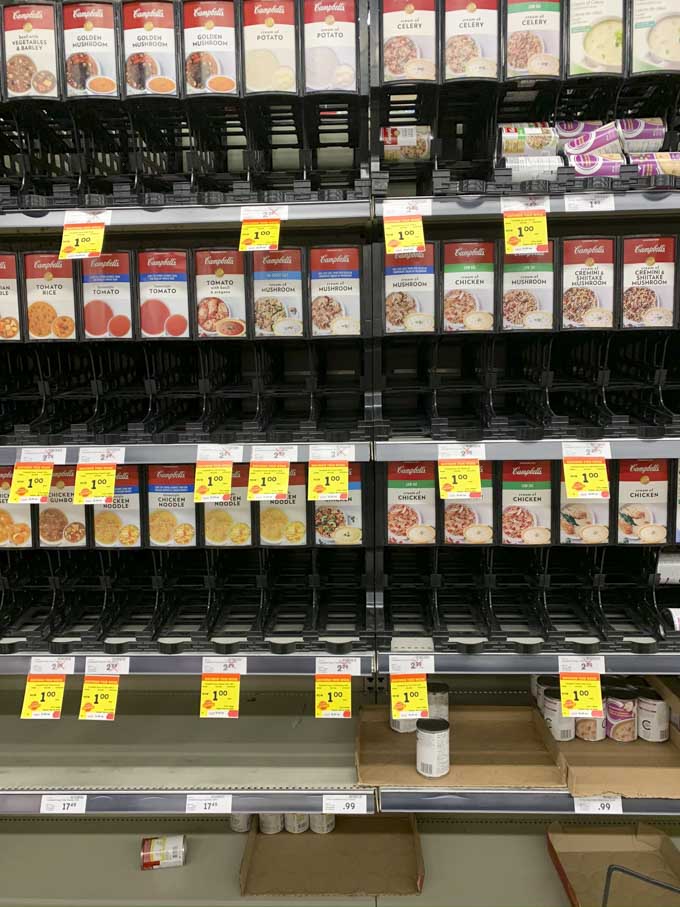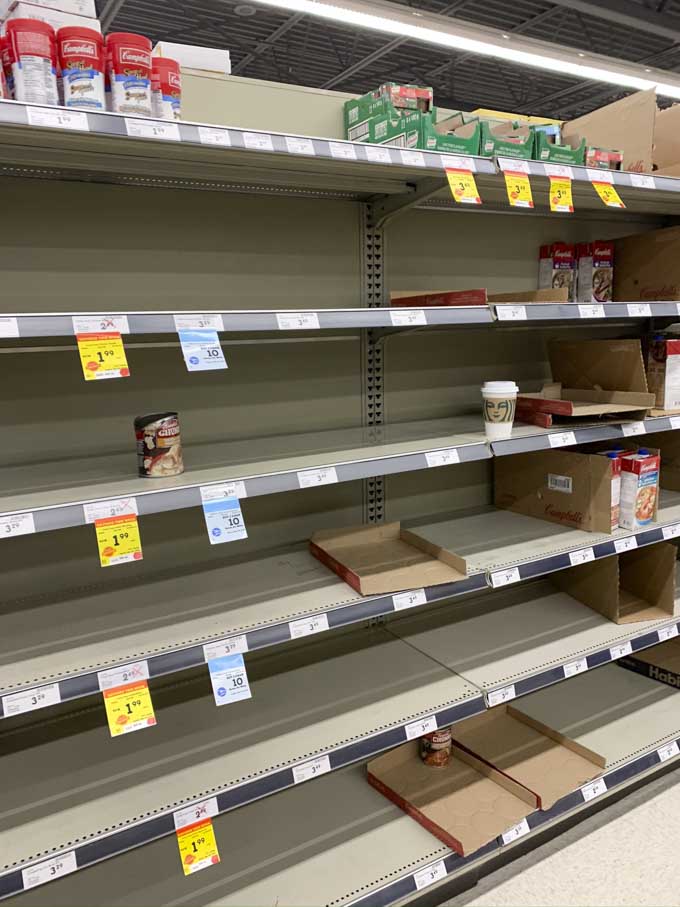 Cooking Oil
A smart choice for those of us who want to cook while under quarantine.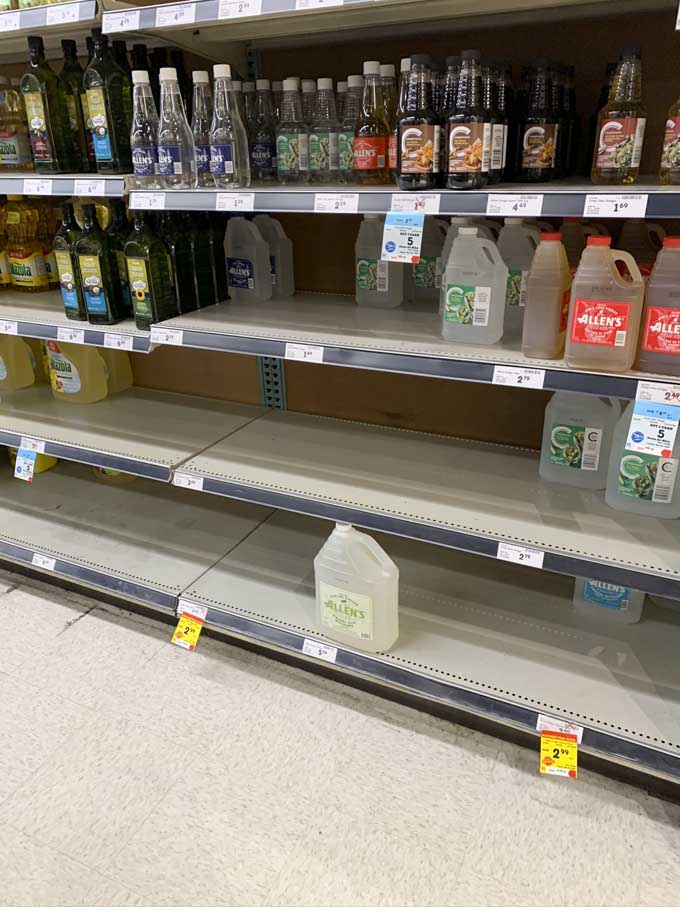 Chicken
Chicken would be my choice protein out of all the meats. Clearly, most shoppers think so too.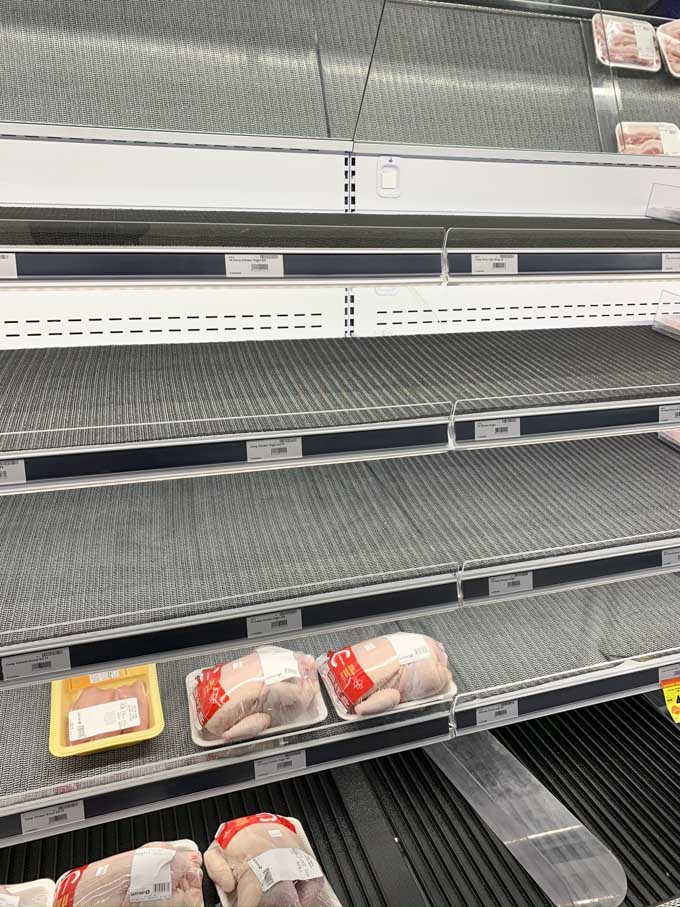 Orange Juice
For a little sunshine in our lives, I think OJ would be a good juice to have.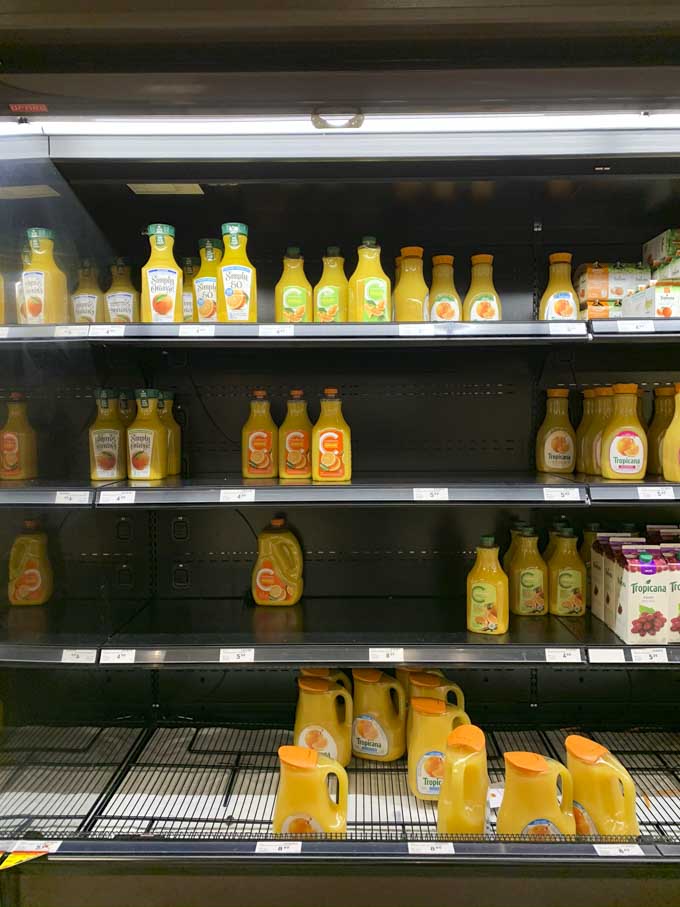 Flour and Sugar
I read that people stress-bake in times of crisis.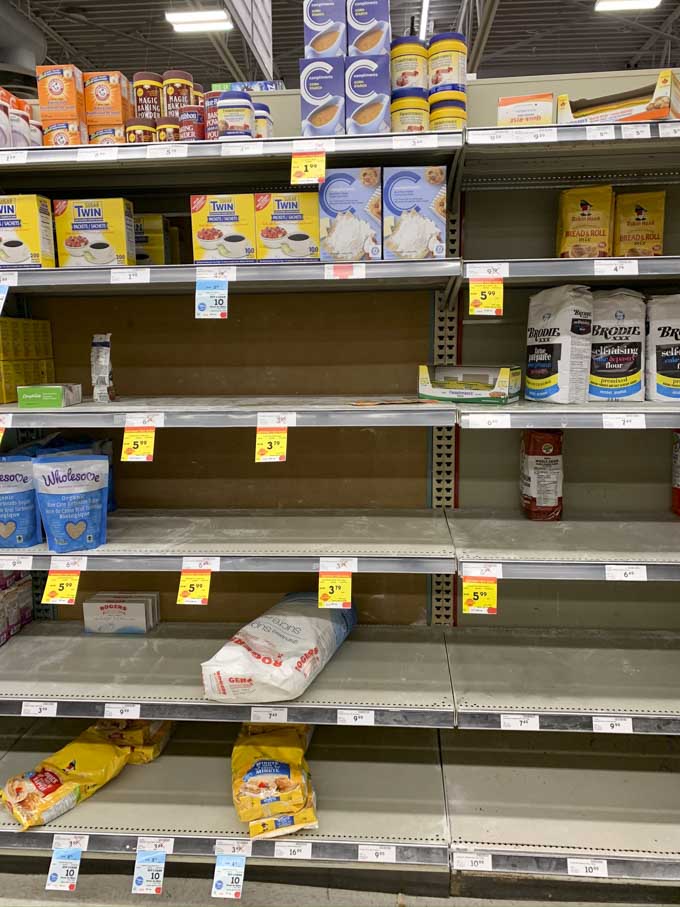 Canned Veggies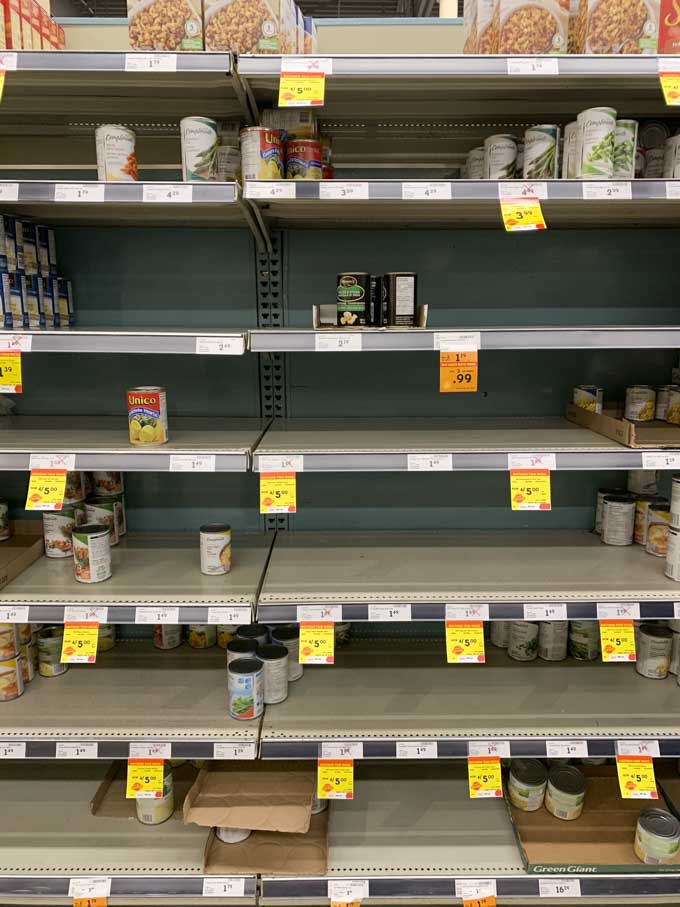 Oatmeal
An ideal choice for a quick, easy and nutritious breakfast.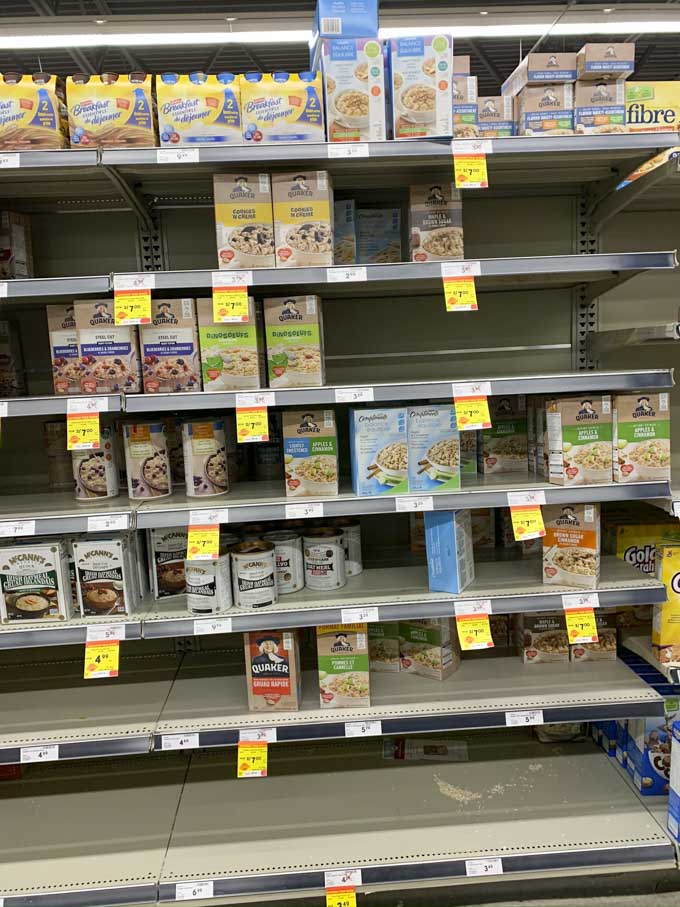 I still managed to see SPAM, jello and lots of fresh produce. Stay safe out there, my friends. Be vigilant but be kind as well.