I've been a longtime customer of India Bistro which has been a longstanding restaurant on Davie Street for over 13 years.  Little did I know, Kamal Mroke – the owner of India Bistro – had opened a sister restaurant called Swad Indian Kitchen in the Ambleside neighbourhood of West Vancouver just a few years back.  I had been told by Mroke himself that the ambiance and cuisine at Swad are rather different compared to India Bistro.  Last month, I had the opportunity to visit Swad Indian Kitchen for lunch to try a few of their dishes.  Here's a look at some of their offerings.
Disclosure: All food and drinks in this review were complimentary.  Opinions are my own.
Elegant Interior
The interior of Swad is stunning; I've never been to an Indian restaurant with such elegant decor before.  It's a bright space with a mix of vibrant blue and yellow tones.  On one of the walls is a beautiful rendering of an old growth tree stump.  Customers can enjoy the plush seating of upholstered dining chairs and banquettes.  This definitely felt like a place where you would go to on a special occasion.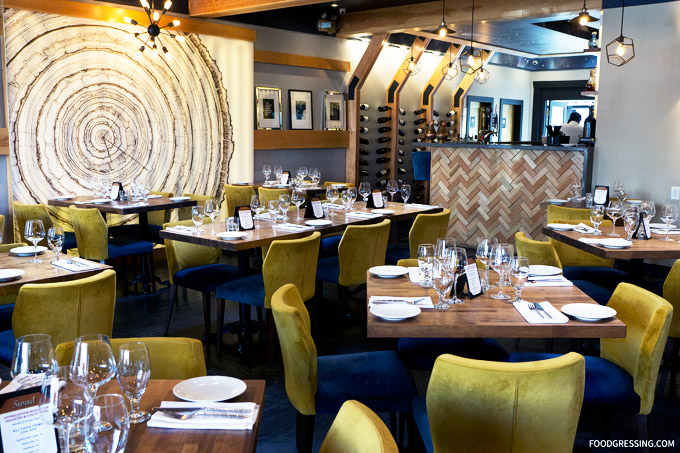 Fun fact:  It has been reported that Robert Pattinson and Kristen Stewart dined here a few times while they were filming Twilight.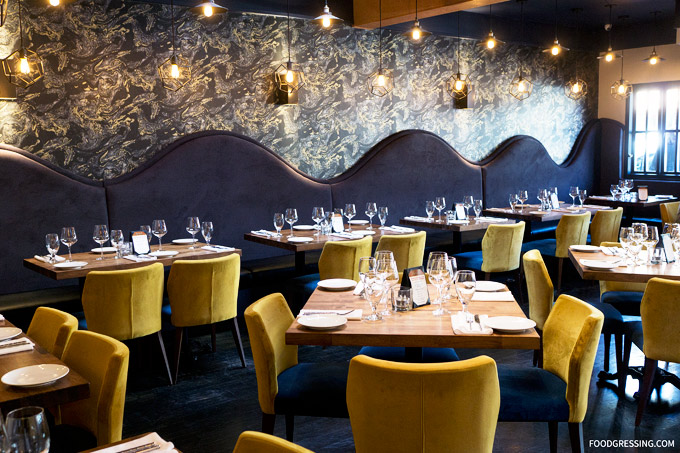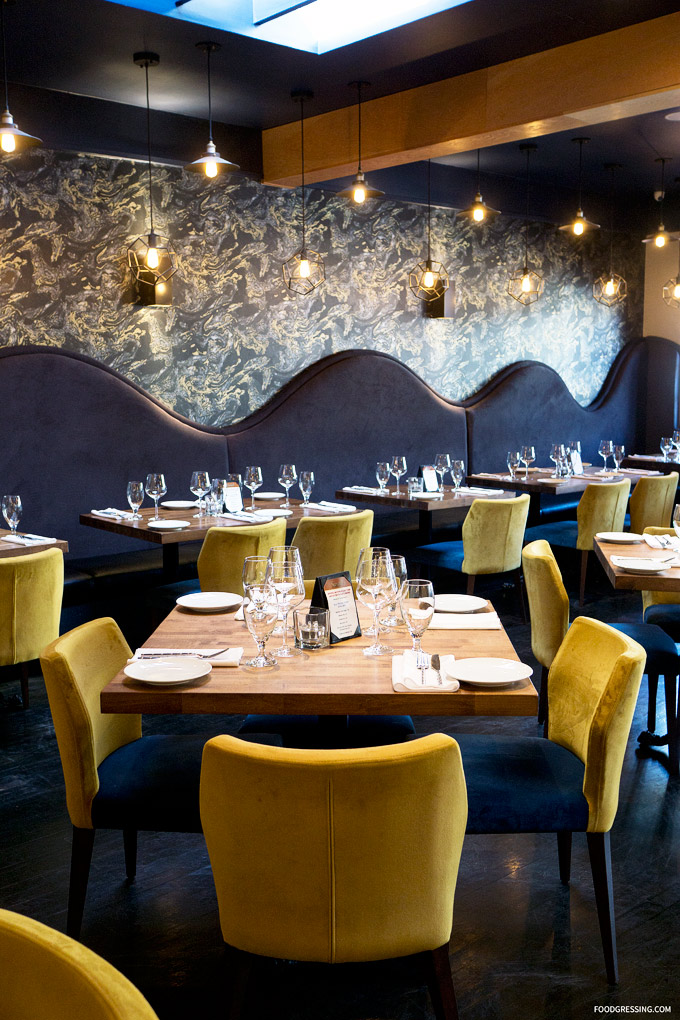 Swad Indian Kitchen Menu
On the menu at Swad are tandoori dishes, vegetarian and non-vegetarian entrees, rice entrees, naans and more.  Mia Stainsby had noted that their cuisine features items from different parts of India and not just limited to Punjab.  The food is also meant to be lighter using less butter, less salt, and not too spicy.
With the high-end stemware featured on the tables, Swad is the type of place where you might enjoy a delicious glass of wine to pair with the dishes.
What I Tried
Swad E Lamb ($17)
As I was a judge for the Vancouver Foodster Curry Challenge, I had the opportunity to try Swad's participating curry.  This was the Swad E Lamb which had slow cooked lamb in coconut milk, curry leaves and ground spices.
I thought it was a tasty, light savoury curry with tender pieces of lamb.  An above average Indian curry in terms of taste but I thought it could have done better in the competition if there was a bit more creativity and interesting presentation.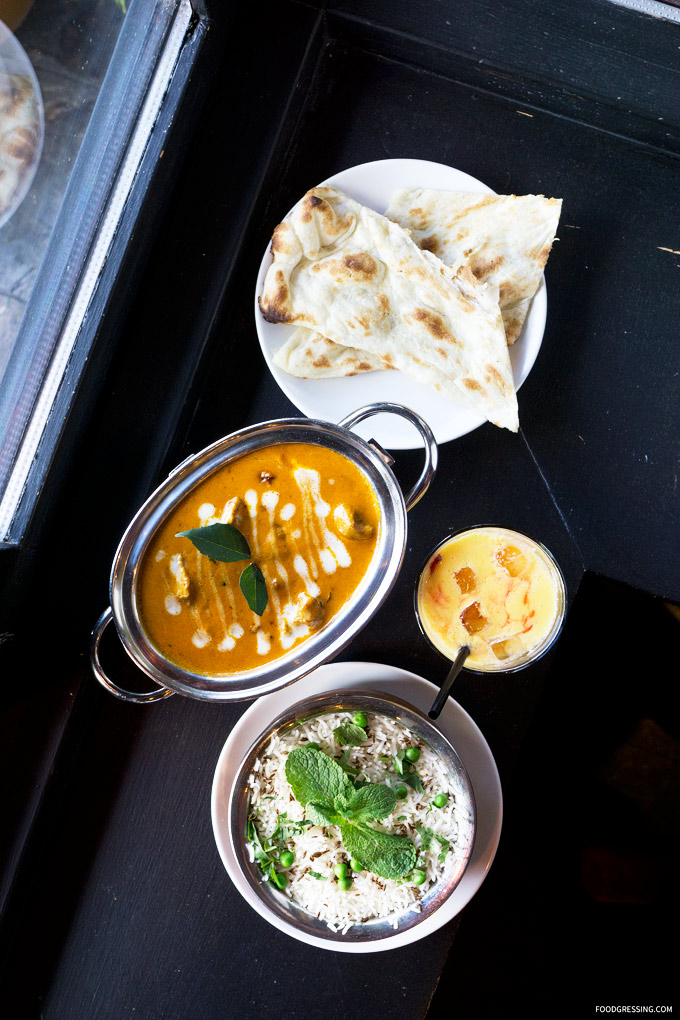 Swad Palak Kofta ($15)
I also tried a few other dishes while I was there.  The Swad Palak Kofta was a very interesting Northern Indian vegetarian dish; it's also a favourite dish of the owner.  Spinach and gram flour dumplings are cut down the middle to reveal a lovely cross-section of different layers.  Served in a fresh spinach and cream sauce.  The dumplings were crispy on the outside, but light and fluffy on the inside.  They had been simmered in the sauce to absorb the wonderful flavours.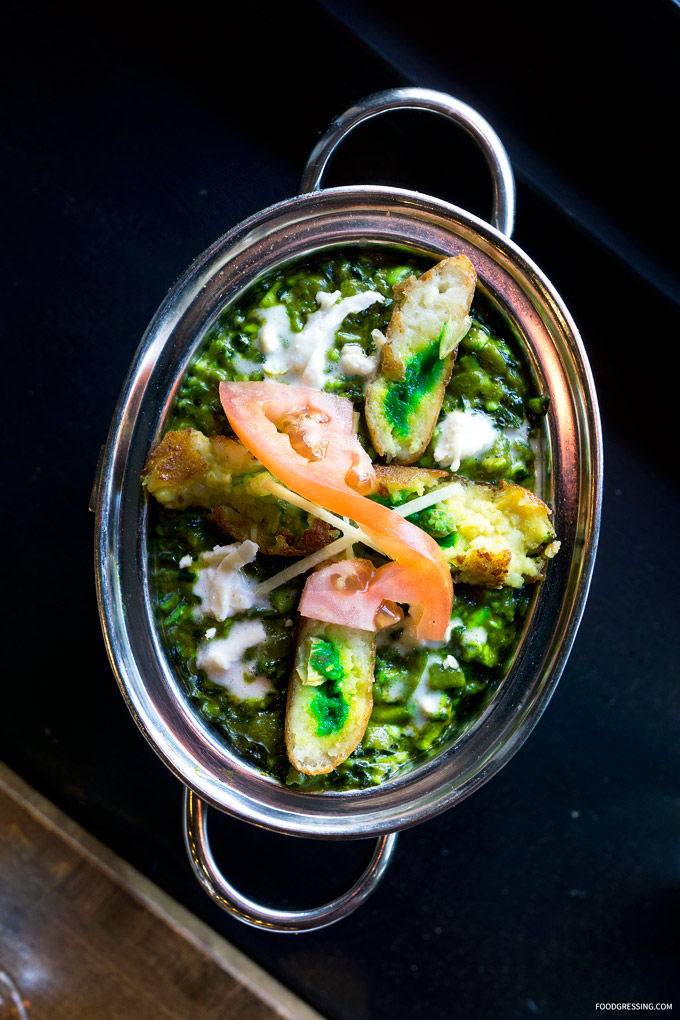 Moogdum Kebab ($22)
Another favourite dish of the owner.  A tandoori prepared dish with bone-in chicken thigh marinated in a yogurt and cashew nut sauce.  The chicken was moist, flavourful and nicely charred on the outside.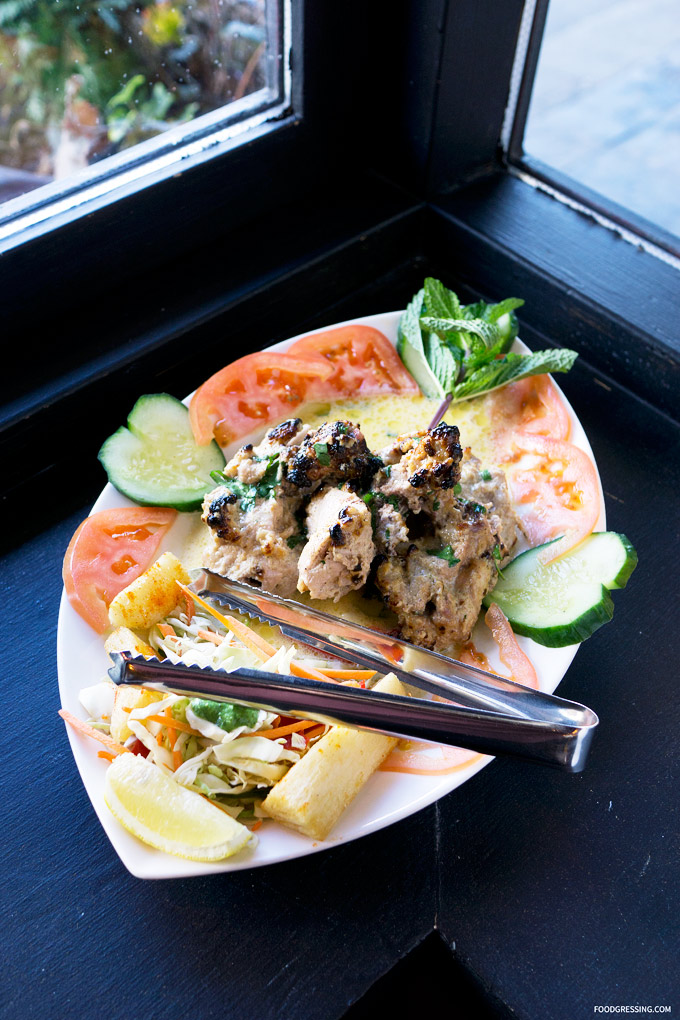 Jeera Rice ($4)
A popular, Northern Indian flavoured rice dish with roasted cumin seeds.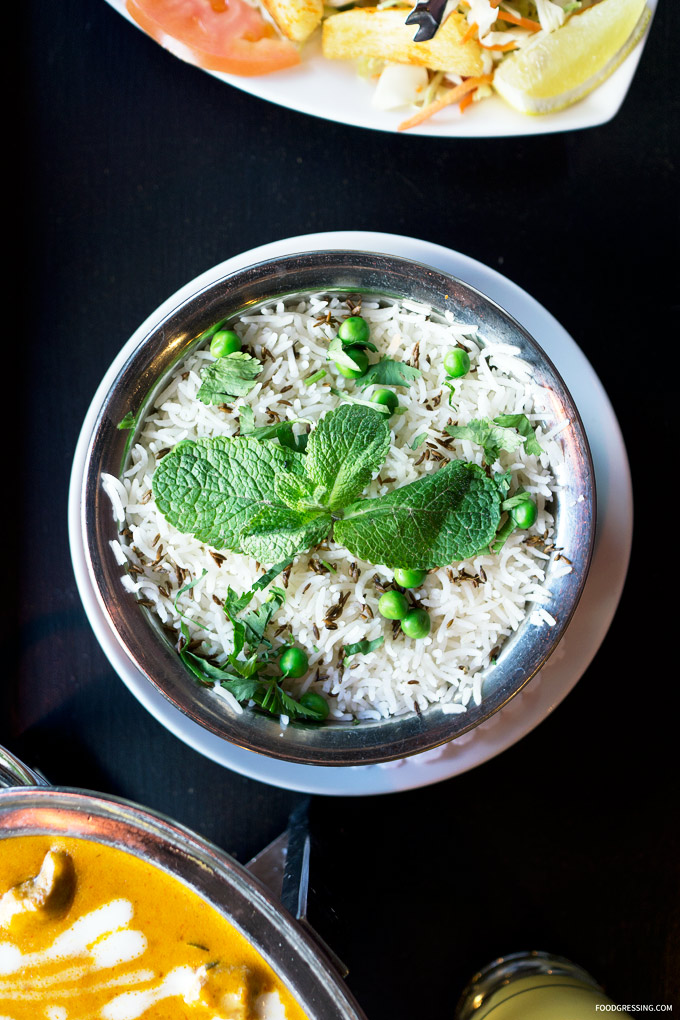 Mango Lassi
We also enjoyed the smooth mango lassi that was sweet, sour and very refreshing.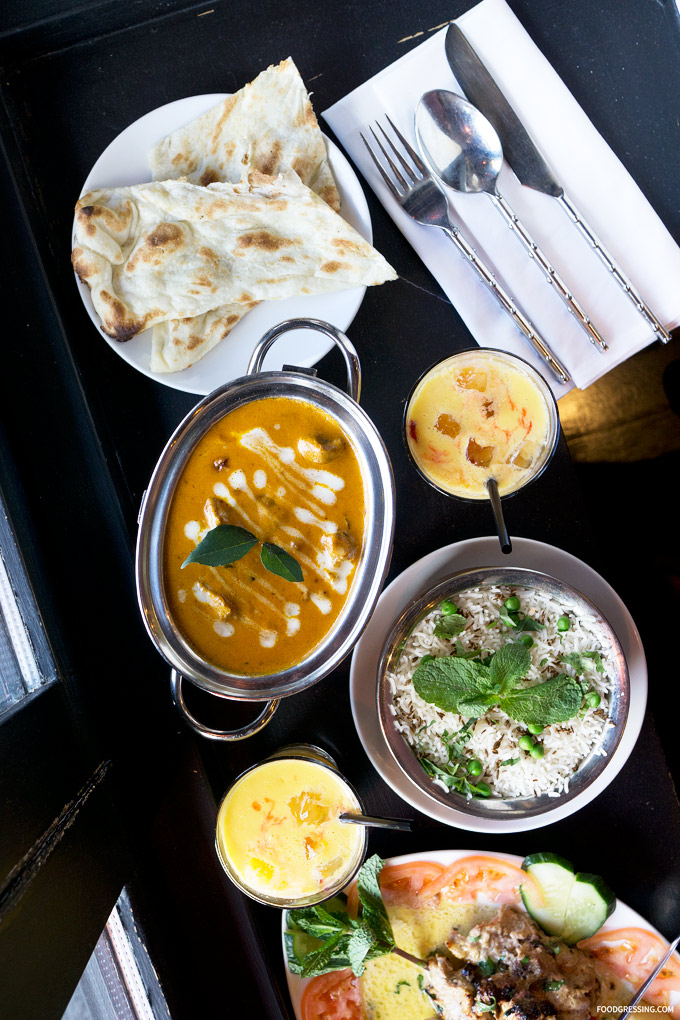 Overall Impression of Swad Indian Kitchen
I really loved the well-appointed interior at Swad which added to the dining experience.  The food was very good and I appreciated that they kept their dishes light.  Portions and prices seemed reasonable for the area.  I would recommend Swad for Indian food in West Vancouver.  Rating: 4/5
Swad Indian Kitchen
Address: 1734 Marine Dr, West Vancouver, BC
Website: www.swadindiankitchen.ca/‎