Wendy's announced that it is moving from a selection of plastic-lined paper cups with limited recyclability to single-substrate, clear plastic drink cups that more consumers will be able to recycle.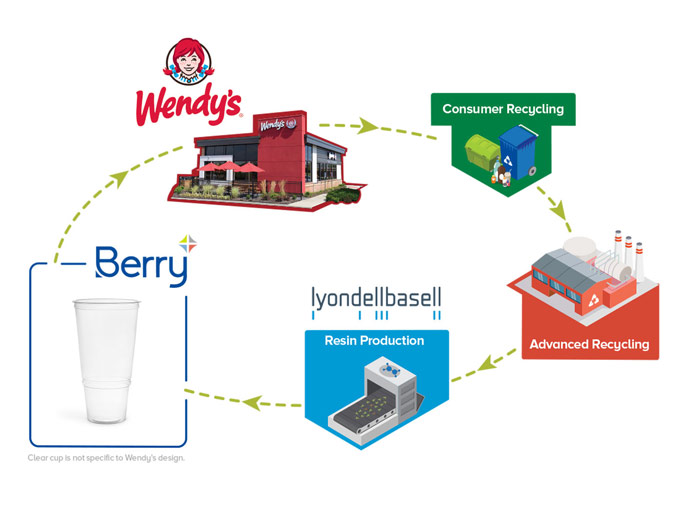 Based on a mass balance approach, the cups will also use 20% ISCC-certified, recycled plastic across all North America restaurants – a quick-service restaurant industry first – with the potential to increase the amount of recycled plastic used in the future.
The initial set of large cups, created in collaboration with packaging and plastics industry leaders Berry Global and LyondellBasell –– will be available in Wendy's U.S. and Canada locations in early 2022, with all cups in Wendy's restaurants in the United States and Canada transitioning in 2023.
The new cups improve recyclability, compared to Wendy's current cups, and increases the use of recycled plastic.
The cups will divert an estimated 10 million pounds of waste from landfills over the first two years.
The initial amount of waste diverted is projected to increase significantly as Wendy's works with Berry Global to expand the use of recycled plastic throughout their entire cup set.
This collaboration and the new cups will help advance Wendy's goal of sustainably sourcing 100% of its customer-facing packaging by 2026.
To learn more, visit www.berryglobal.com/wendyspartnership