World Vegetarian Day on October 1st commemorates the joy, compassion, and life-enhancing possibilities of vegetarianism. WoodSpoon, the newest culinary innovation in NYC and service to getting a home-cooked meal at one's doorstep, offers a variety of vegetarian/vegan dishes from passionate, home chefs. Here's a Vegan Buffalo Mac and Cheese recipe from Home Chef Charles Davis at WoodSpoon.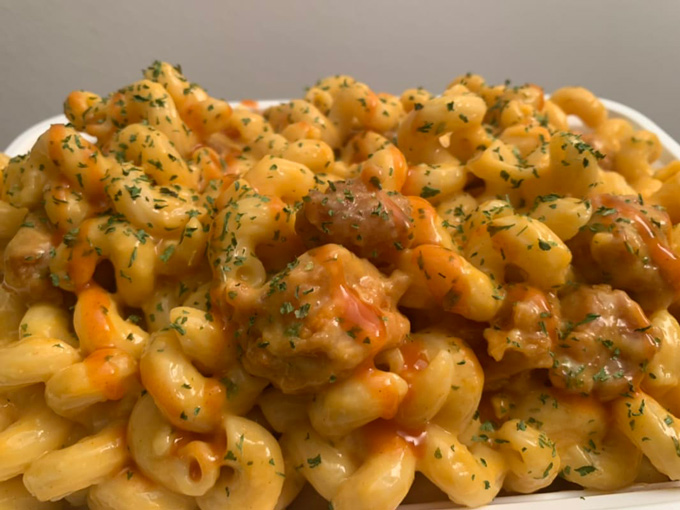 Vegan Buffalo Mac and Cheese Ingredients
4 servings
1 box of cavatappi pasta (7g protein)
2 cups of oat milk (3g protein)
1/2 cup vegan cheddar
1/4 cup nutritional yeast (3g protein)
soy nuggets breaded (13g protein)
flour
1 teaspoon paprika
1 teaspoon garlicpowder
salt and pepper to taste
buffalo sauce
Instructions
In large pot boil water and add salt, once water is boiling add pasta-stir occasionally and cook al dente, once done strain pasta
In sauce pan over medium heat add oat milk, vegan cheddar, nutritional yeast and seasonings, cook until milk is boiling and vegan cheese is melted
Deep fry soy nuggets or place in oven until crispy golden brown
Add pasta and cheese sauce in large skillet low heat and stir together.
Add your crispy nuggets into your pasta and add buffalo sauce to your liking serve and enjoy!