If you're a pizza lover, you have got to try Pizzeria Farina in Chinatown. Part of Kitchen Table Restaurants group with sister restaurants Ask For Luigi and Pourhouse, Pizzeria Farina has been named a top Vancouver pizza eatery. It was just recently that I tried Pizzeria Farina and their pizza rocked my world! It was so good, my friends. More on that below.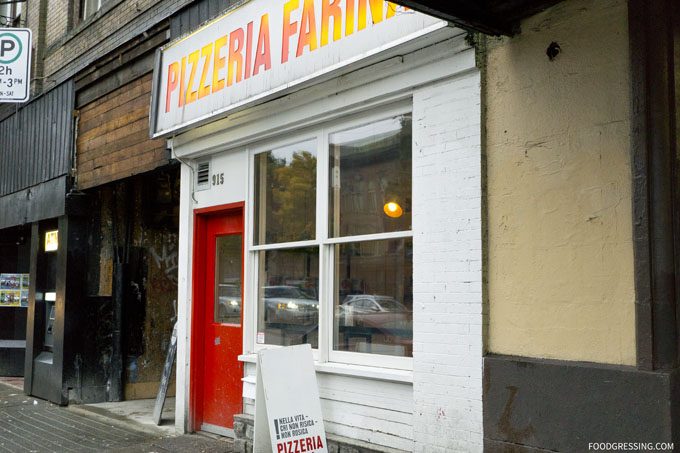 Pizzeria Farina Menu
Open for dinner only starting at 5 pm, Pizzeria Farina is the kind of place where you might want to plan for an early evening dinner rather than late. Sometimes, they run out of dough and they close up shop then. Obviously, it wouldn't be very much fun if you went there only to find that they done for the day.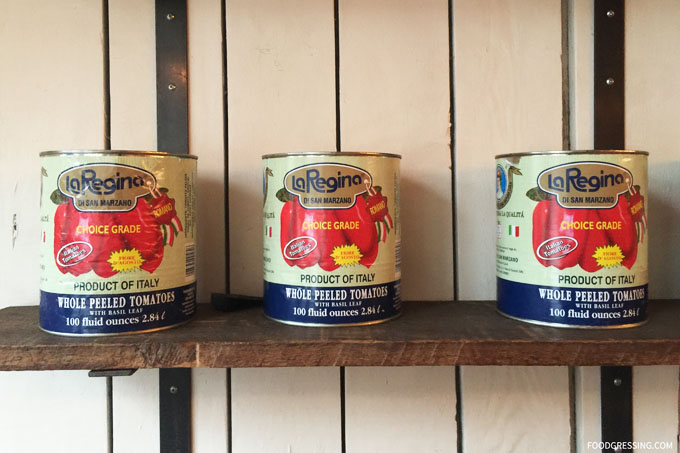 They are a Northern Italian-inspired pizzeria with a simple menu consisting of pizzas and beverages. On the day of my visit, they had just 8 pizza options (Marinara, Margherita, Quattro Formaggi and more). They have a daily special as well. Vegetarians will love the selection of vegetarian pizzas that Pizzeria Farina has. Oh, and they sell by the pie not by the slice.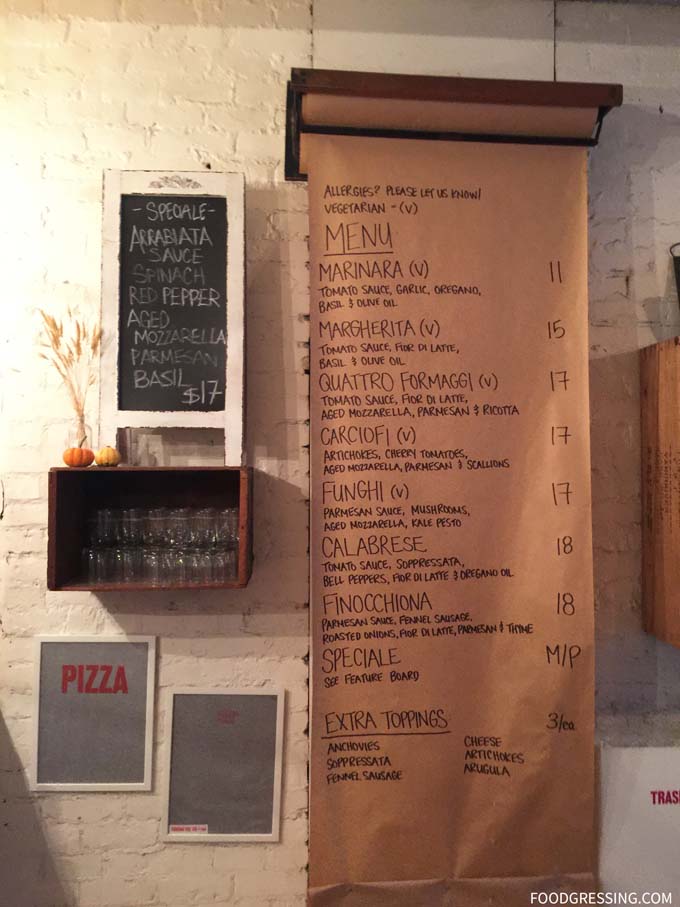 Pizzeria Farina Interior
The interior of Pizzeria Farina is simple and minimalist yet functional. Reclaimed wood is used for the tables and flooring. There is limiting seating with just a few high top tables with bar stools. I probably would say that their dining area is not really family-friendly because the tables are so high. It's really not the sort of place where you would bring young children. I dined in with my little one because I wanted the optimal taste for the pizza but I probably wouldn't do it again.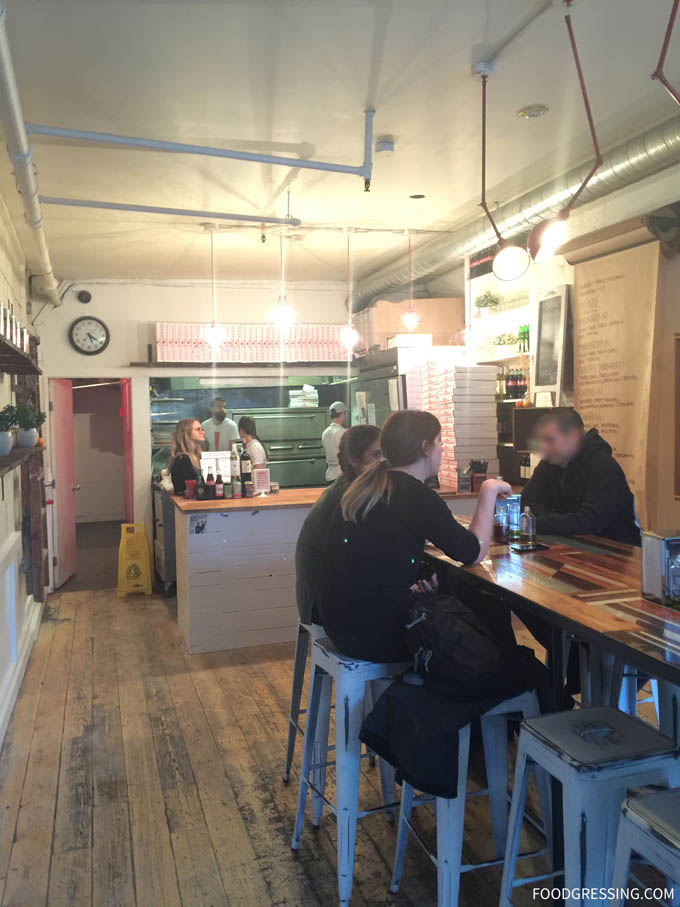 What I Tried
We went all vegetarian on our visit – a Margherita ($15) and the Daily Special – ($17). The Margherita had tomato sauce, fior di latte, basil and olive oil. The daily special had arrabiata sauce, spinach, red pepper, aged mozzarella, parmesan and basil. Let's talk crust first – it was to die for! Thin, chewy and very crispy on the edges. When you bit into it, you can hear that amazing crunchy sound. I thought that the sauce to topping to dough ratios were on point, making the perfect pizzas.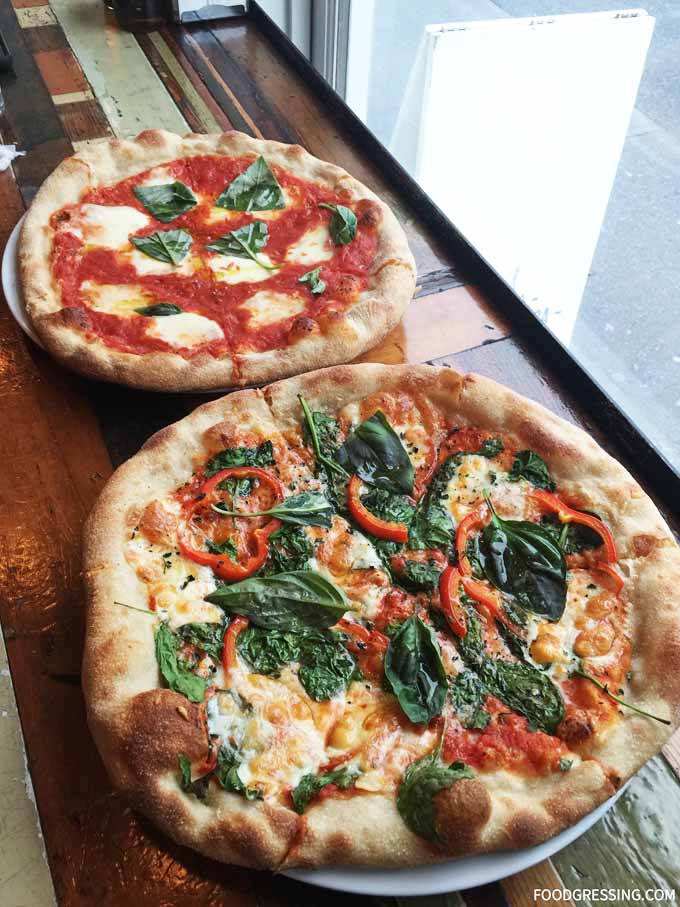 I quite enjoyed both topping flavours. Both had basil on them and it really added to the flavour. My meat-loving husband was surprised that he didn't miss meat at all with these pizzas. They were just that good.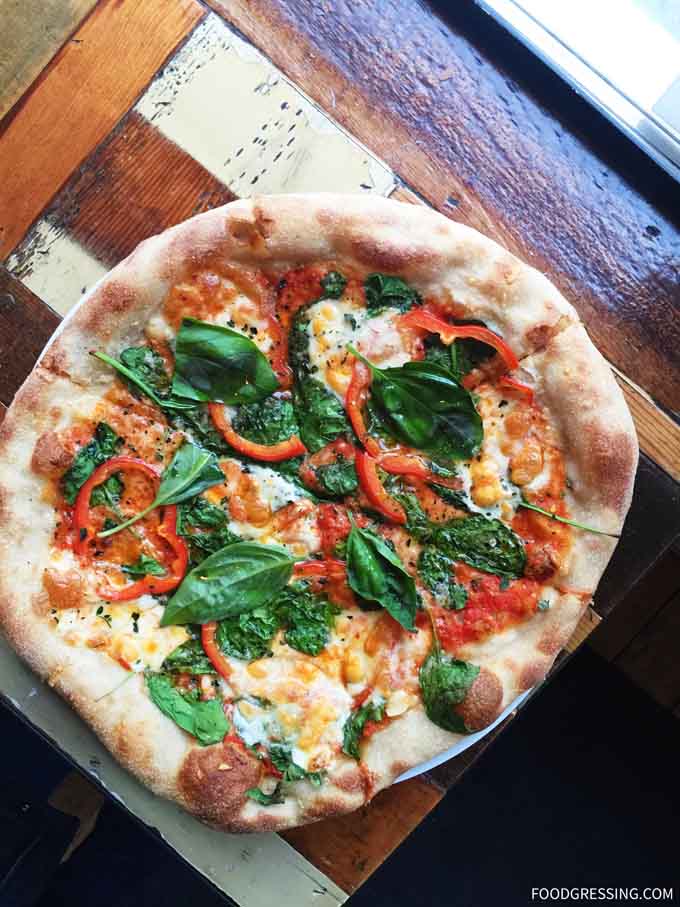 Overall Impression of Pizzeria Farina
Really amazing, flavourful, satisfying pizza. The crust is just so good and memorable. While the hours of operation are limited and the dining space isn't much, I'd still make some plans to revisit them in the future. Rating: 4.5/5
Website: www.pizzeriafarina.com