One of the longstanding Thai restaurants on Davie is Thida Thai which opened in 2004. Over the years, I have dined at and had takeout from Thida Thai.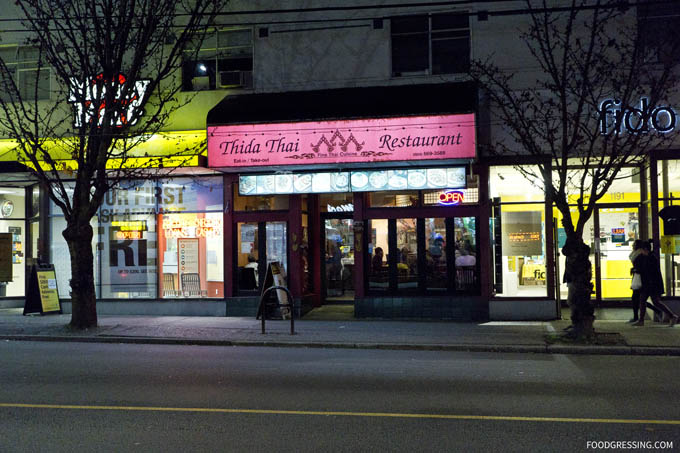 I was first introduced to Thida Thai in 2009 by some friends who had dined there previously. A group of us decided to together one weekday night to try out their food for dinner. Back in the day, I was writing reviews for DineHere.ca and here is my review of Thida Thai in its entirety circa August 31, 2009:
Went with a few friends on a weekday night to this restaurant. It was empty before we got there around 6 pm, but a few customers came afterwards. The food was decent and the portions were decent but not large. Pad thai and mee goreng were about $10 each. The curry dish was about $13. The skewers were expensive: pretty much $2 for each piece. It's a family run restaurant and does not have much decor. I recommend this place for a casual dinner.
Since then, I have ordered takeout from Thida Thai several times. One of my go-to items is the home-style green curry made with coconut milk, eggplant, bamboo shoots, bell pepper and basil leaf ($13). It comes with choice of protein (chicken, beef pork or tofu). Rich, flavourful and subtly spicy, the curry is absolutely delicious. As a fan of bamboo shoots, I enjoy how Thida Thai's green curry is loaded with them. The curry is just perfect on a rainy night where I don't want to cook. I'll make my own rice at home, pour out the green curry onto a plate, curl up on the couch, and watch some Netflix.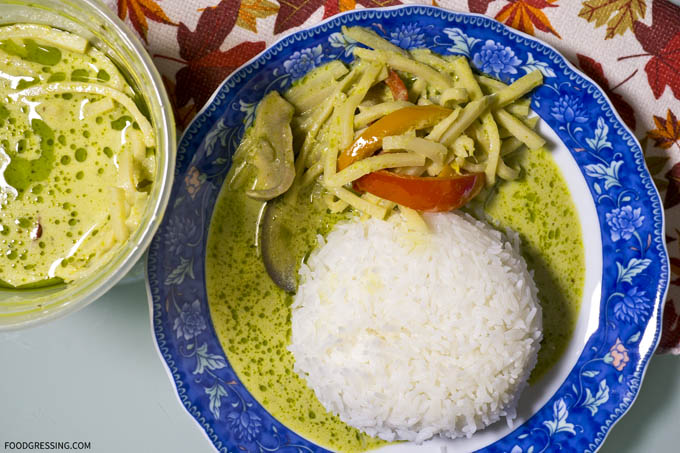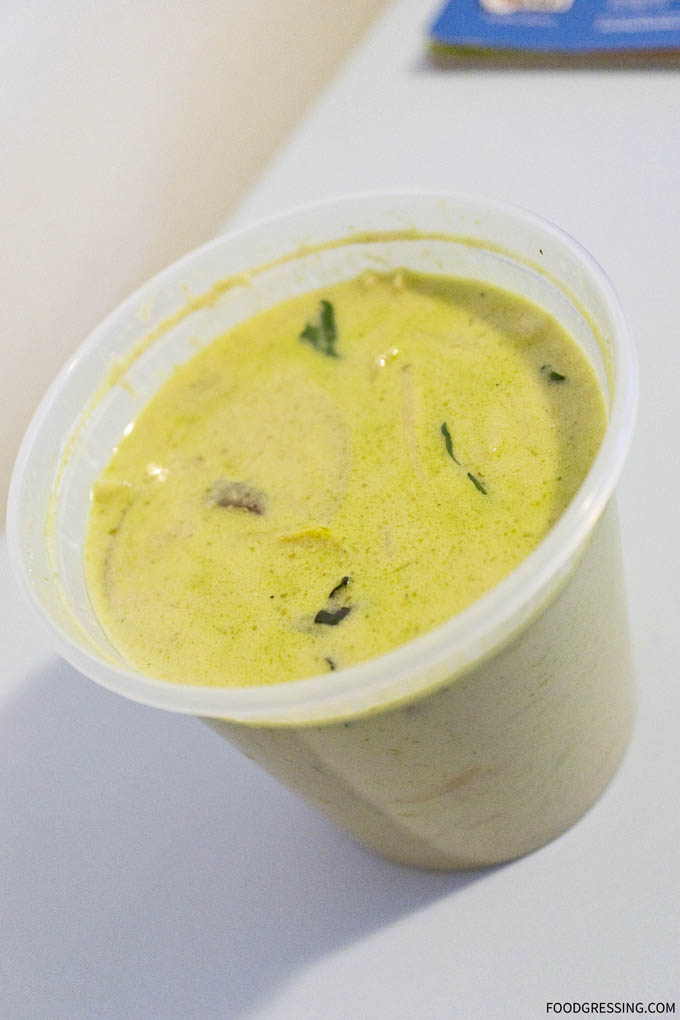 Another dish that I order from Thida Thai is simply a pad thai ($13). Lots of great flavour here – sweet, salty, sour, and spicy. The noodles were soft and slippery but still had moderate firmness and chewiness. My choice protein is usually shrimp but chicken is an option too. Mixed with tofu, bean sprouts and ground peanuts, the pad thai is just fabulous.
Overall Impression
With delicious and reasonably priced food, Thida Thai has shown that they have staying power in Vancouver's restaurant scene. I'd recommend giving them a try next time you're in the mood for Thai food. Rating: 4/5
Website: http://www.thidathairestaurant.com/