Time Out Market Montréal's Cabaret Croquis with LNDMRK is happening Oct 3.
The highlight of the event is ten exceptional artists working their magic, turning service trays into stunning pieces of art.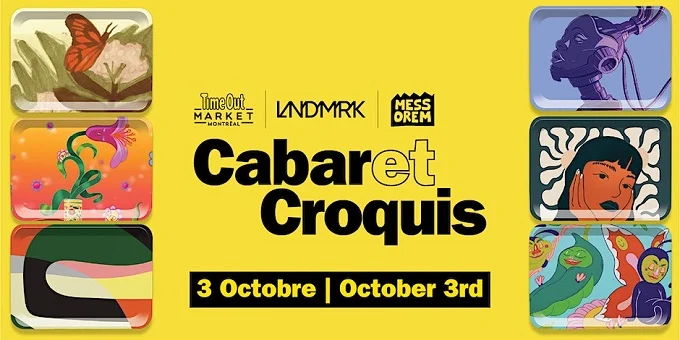 Witness their creativity firsthand, interact with them, and take home one-of-a-kind works of art.
But that's not all! Prepare to indulge in craft beer from one of Montreal's cherished breweries, Messorem Bracitorium, while the beats of DJ Figure8 set the tone for an unbeatable vibe.
Here are more details about the 3rd edition of Cabaret Croquis:
Date: Tuesday, October 3rd, 2023
Time : 6 – 9pm
Ticket: FREE // RESERVE YOUR SPOT here
10 artists will transform service treys into art:
DJ Figure8 aka Huit Figgyyyyyyyyyyy