The Delly is pretty much an institution at UBC having served campus life since 1976. I remember it being in the basement level of the SUB during my time as a UBC student. Now, they look shiny and renewed inside the AMS Student Nest building. On their menu is a large assortment of fresh sandwiches, wraps, soups, salads and pastries. Last week, I revisited The Delly as part of Vancouver Foodster's Tasting Plates UBC.
Disclosure: I attended the event as media. All food in this review was complimentary. Opinions are my own.
The Delly offered probably the greatest amount of food compared to the stops for the event. For a taste of India, there was choice of Butter Chicken, Shahi Paneer, or Chana Masala. All curries were served on a bed of long grain basmati rice with a square fresh grilled tandoori naan. For sandwiches, we chose from either Chicken Sandwich or Avocado Veggie Sandwich. And for salads, there was choice of Fresh Tossed Kale Quinoa Salad or the South West Bean Salad. To wash it all down, the was Standard Kombucha or Thirsty Buddha Coconut Water.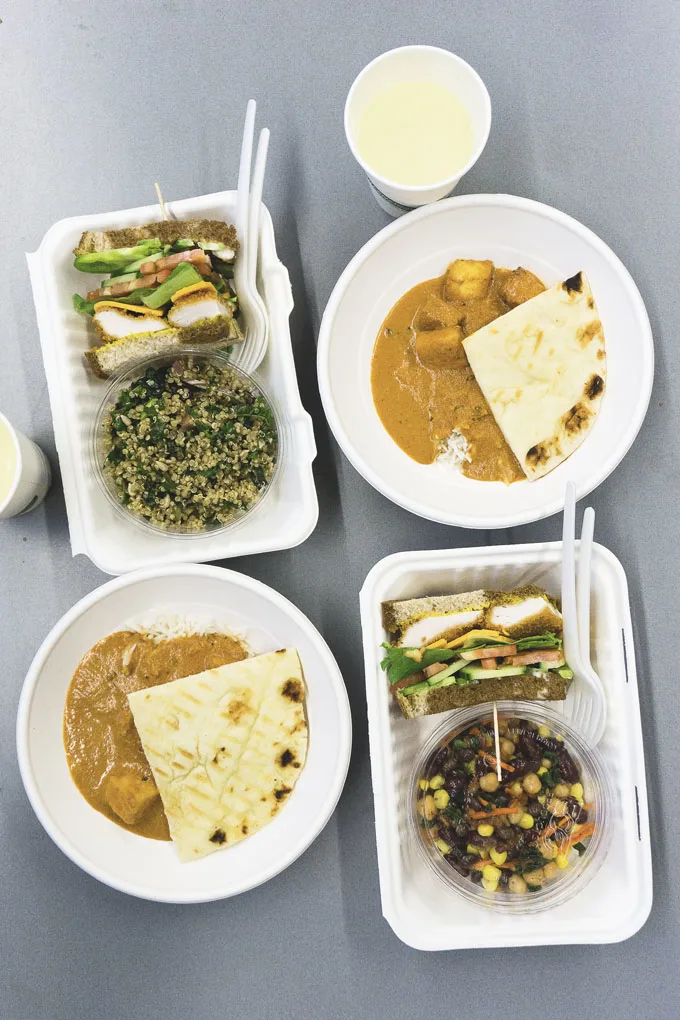 I'm a lover of vegetarian Indian curry and the Shahi Paneer was solid. I would gladly have it again. The naan was a hard and tasted more like store-bought naan than fresh naan at a restaurant. I had the Chicken Sandwich and Fresh Tossed Kale Quinoa Salad which were OK though nothing to write home about. As a regular coconut water drinker, I was eager to try Thirsty Buddha which is a brand that I have not tried before. Unfortunately, I really didn't like the taste as it was sparkling. The Sparkling coconut water definitely did not appeal to me.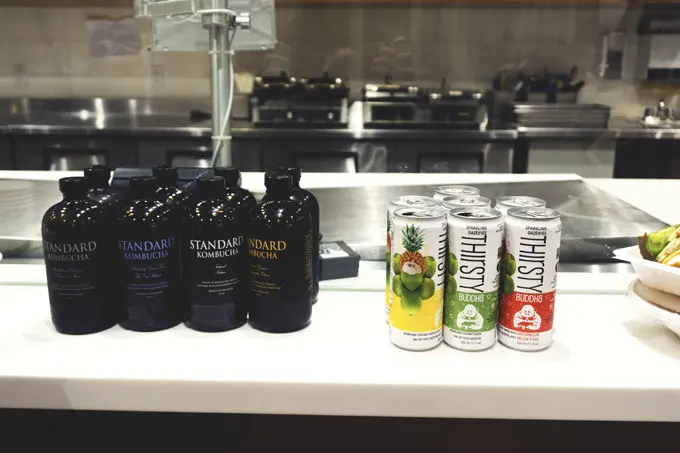 Overall Impression
The Delly continues to be an iconic food service on the UBC campus. The menu looks much better than what was served on the day. The taste and prices of the items seem more or less reasonable. Rating: 3/5
The Delly
Address: 6133 University Blvd, Vancouver, BC (Located in the AMS Nest Lower Level)
Website: www.thedelly.com/