Ahoy, mateys! The Captain's Boil Headless Shrimp promotion is now on at locations across Canada.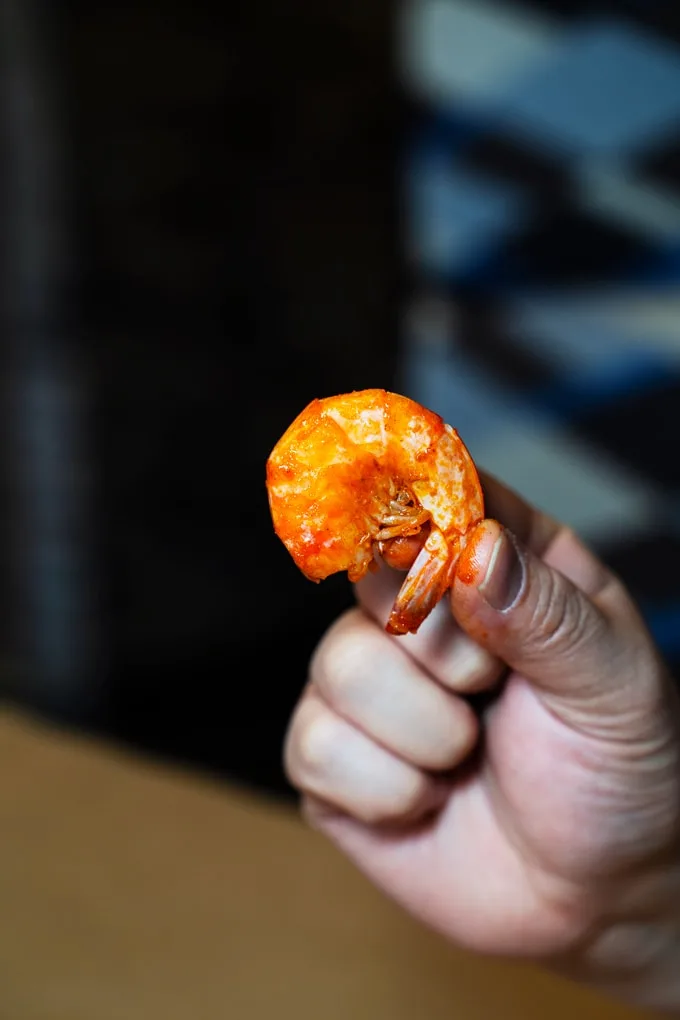 If you dislike getting poked by the shrimp antennae around the head, then this offer is right up your alley.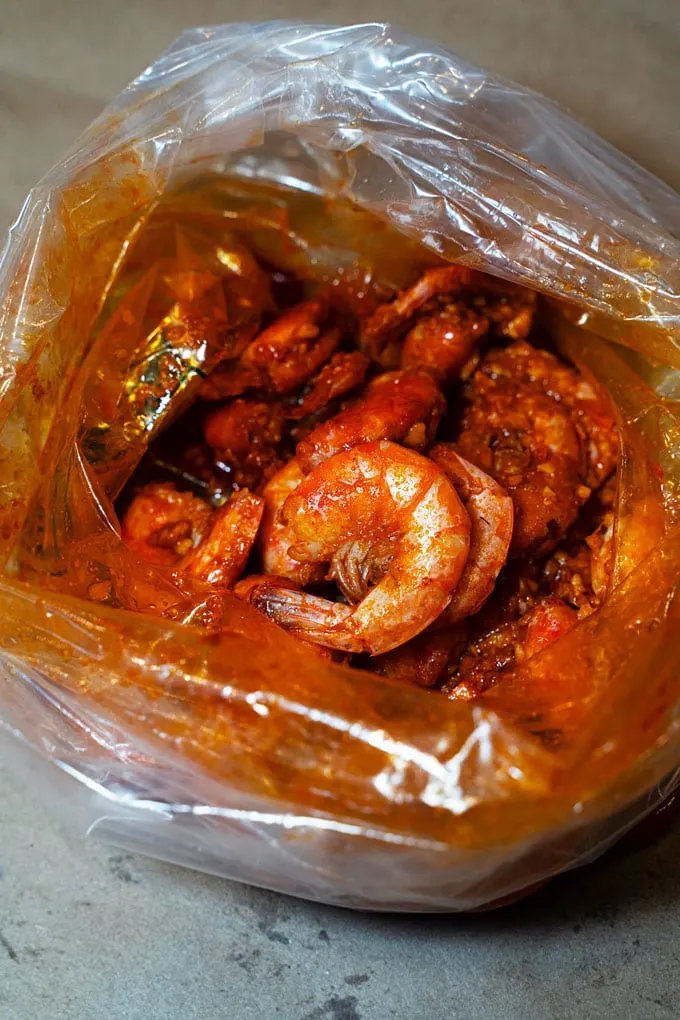 It's a limited time offer and pricing and participation may vary by location and on delivery platforms.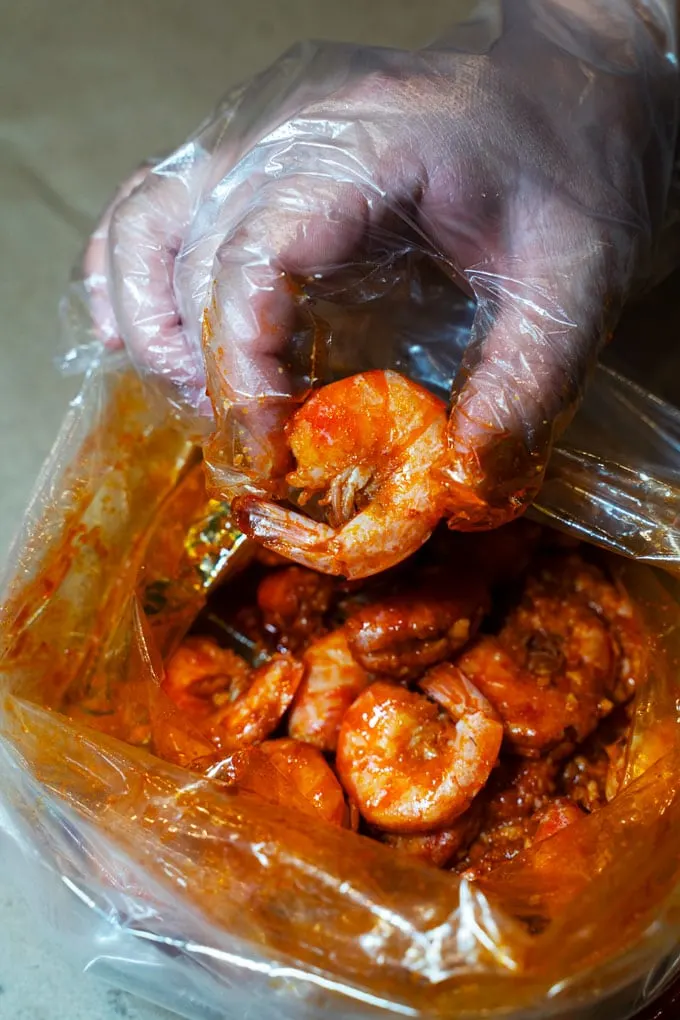 The market price for shrimp at The Captain's Boil starts at $19.99. You can expect to upgrade the headless shrimp for $3 per pound on every feast or $1.50 for mix & match.
Check out the details of the headless shrimp promotion at The Captains Boil.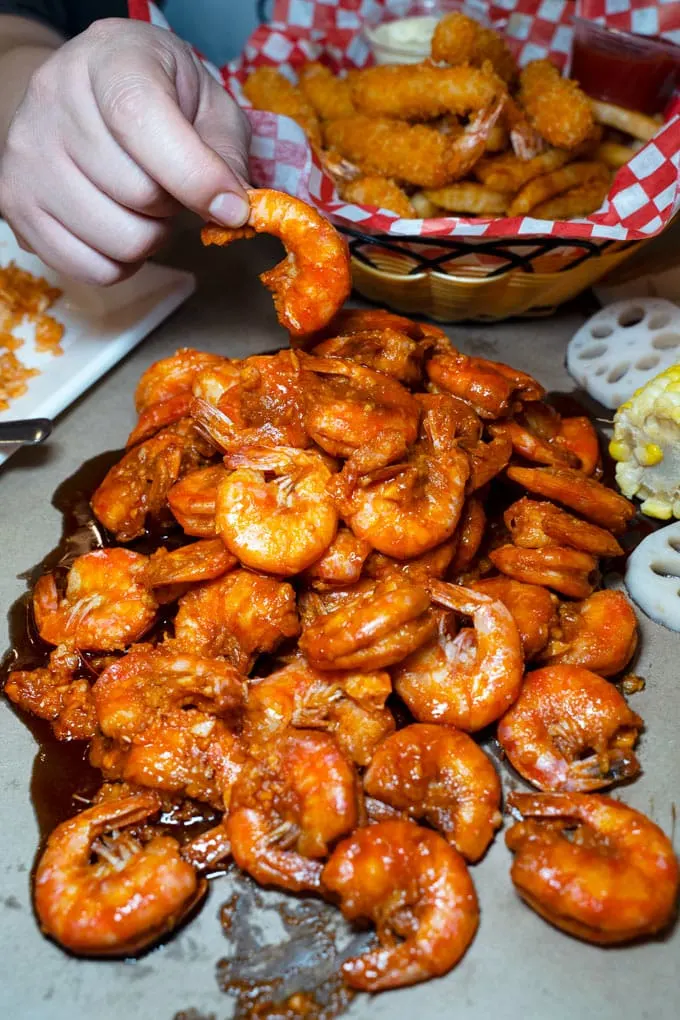 I was hosted at The Captain's Boil and upgraded my Seafood Feast for headless shrimp.
The Seafood Feast I enjoyed included 2 pounds of seafood of your choice (shrimp, mussels, clams), The Captain's seafood fried rice, two sides and 1 premium side.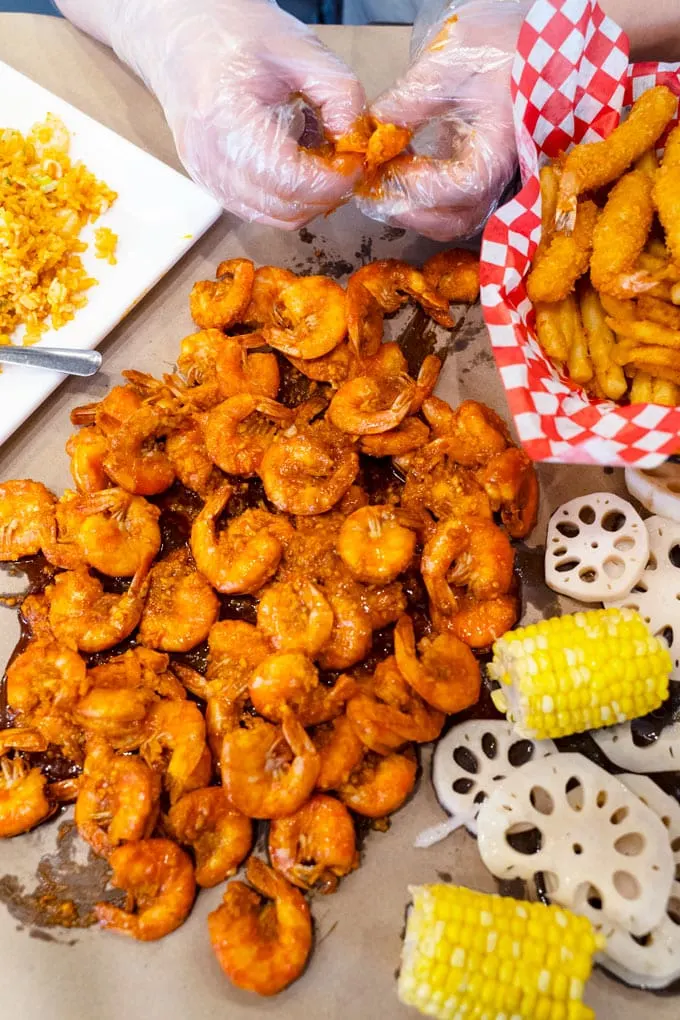 If you'd like to try the Headless Shrimp promotion for FREE, head over to my Instagram page and enter my giveaway for a $50 gift certificate for The Captain's Boil.
About The Captain's Boil
At the Captain's Boil, you can indulge in boiled Cajun and Asian-inspired seafood feasts with a unique fusion flavour.
The recipes were inspired by Asian Fishermen who immigrated to the US Gulf Coast during the 70s and gave traditional Louisiana Creole-inspired crawfish boil a twist by adding Asian spices and aromatics.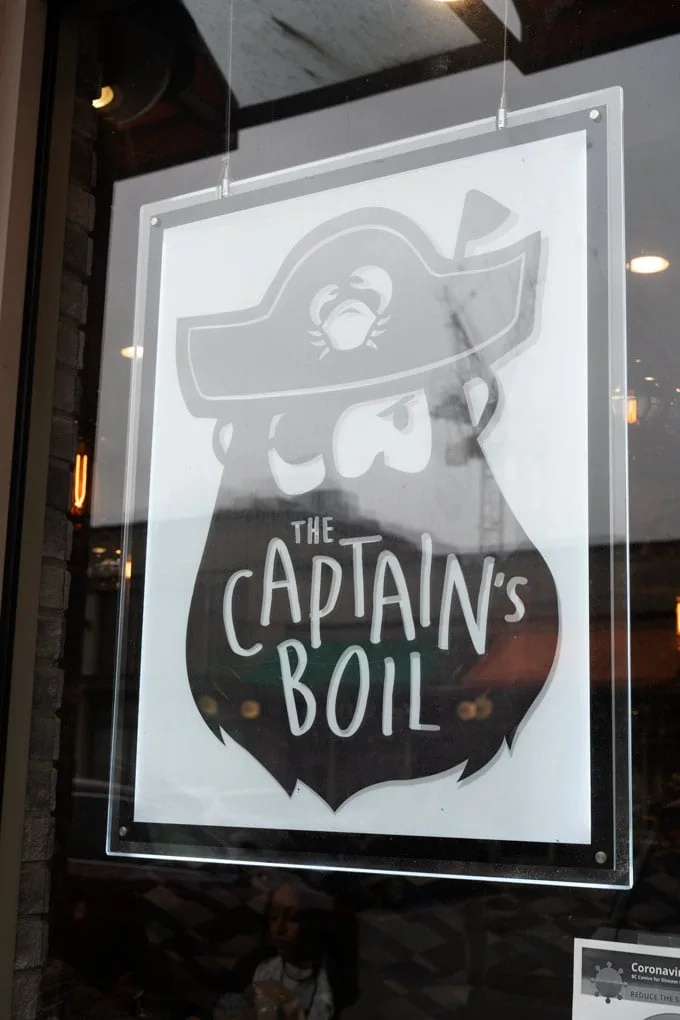 How it works is you first choose the seafood "catch" (including King crab legs, shrimp, Louisiana crawfish, lobster, clams, mussels and more).
Then, you choose your spice level (ranging from Mild to Fire) and your spice flavour (Cajun Cajun, Lemon Pepper, Garlic Sauce or the Captain's Boil – all tri-mix).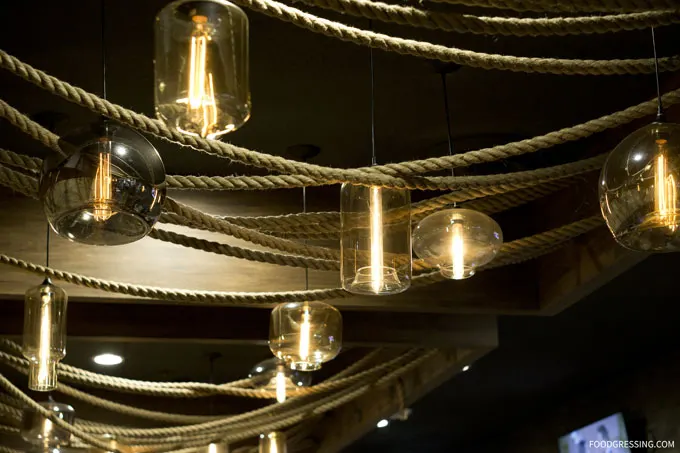 The seafood is either market price or by pound. Side options include fries, corn, chicken tenders, fish & chips and more.
At the Captain's Boil, it's about getting up close and personal with the seafood.
Forget about the cutlery and chopsticks. Instead, you'll be wearing plastic gloves, donning a fashionable nautical-inspired bib and eating with your hands.
Happy eating!