Here is a Thanksgiving Food List to help you prepare or get inspired for your Thanksgiving celebration. You'll find ideas for Mains, Stuffing, Vegetables, Salads, Desserts and more.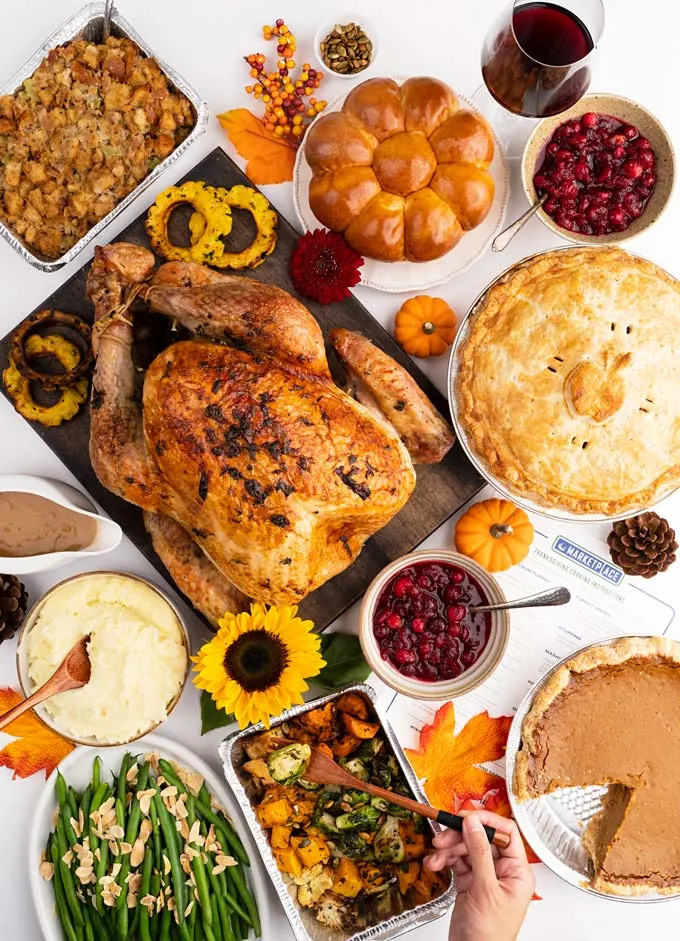 Traditional Thanksgiving Food List
A traditional Thanksgiving dinner consists of a roast turkey, turkey stuffing, turkey gravy, mashed potatoes, root vegetable, cranberry sauce, dinner rolls and pumpkin pie.
Mains
Turkey

Sage-roasted
Herb-crusted
Maple-roasted
Dry-brined
Ranch-seasoned

Ham

Glazed
Baked ham with brown sugar
Stuffing
Cranberry sage stuffing
Dried fruit stuffing
Dried apricot chestnut + brioche bread stuffing
Sage and onion stuffing
Butternut squash + leek stuffing
Stuffing made with sage, apricots, rosemary, sauteed onion, turkey stock
Brioche, apples, chestnut and thyme stuffing
Apple + thyme stuffing
Herb-focaccia stuffing
Bacon + sage stuffing
Cauliflower stuffing
Cornbread stuffing
Oyster mushroom & wild rice stuffing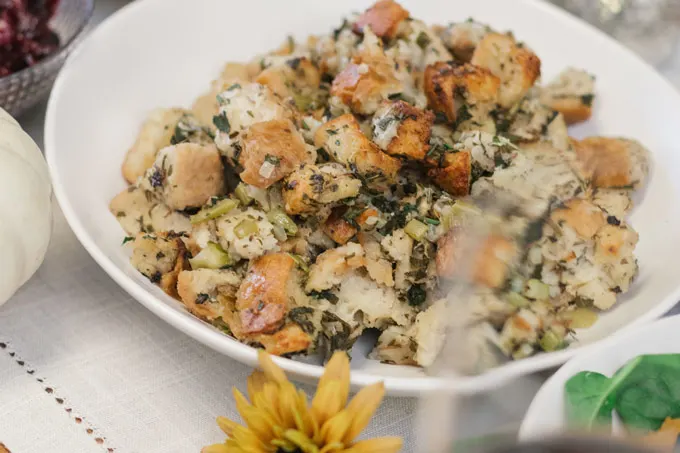 Vegetables
Potatoes

Garlic mashed potatoes
Yukon mashed potatoes + roasted garlic
Garlic + olive oil mashed potatoes
Buttermilk + chive mashed potatoes
Brown butter mashed potatoes

Sweet potatoes

Maple-glazed sweet potatoes
Mashed
Sweet potato casserole
Sweet potato puree

Carrots

Buttered carrot
Baby carrots
Maple-glazed roasted carrots

Brussels Sprouts

with toasted almonds
Roasted garlic + parmesan brussels sprouts

Green beans

Green beans casserole
Skillet green beans

Beets

Roasted baby beets with fresh herbs

Squash

Sage and butter roasted squash

Cauliflower
Corn
Other Sides
Macaroni and Cheese

Three cheese macaroni and cheese topped with buttered panko

Broccoli + cheddar gratin
Salads
Greens, dried cranberries, candied walnut, shaved fennel, roasted pear vinaigrette
Greens, candied walnuts, citrus, sherry vinaigrette
Spinach salad with dried apricots, red onion and toasted almonds
Shredded brussels sprout slaw with apple cider vinaigrette
Kale salad with pickled red onion, Parmesan petals, crushed pistachios, lemon garlic vinaigrette
Caesar salad
Appetizers
Soups
Butternut squash soup
Mushroom soup
Tomato soup
Pumpkin soup
Vegetable
Sauces + Gravy
Turkey gravy
Cranberry Sauce

Cranberry + apple sauce
Honey + ginger Infused cranberry sauce
Breads
Dinner rolls
Focaccia bread
Corn bread
French Baguette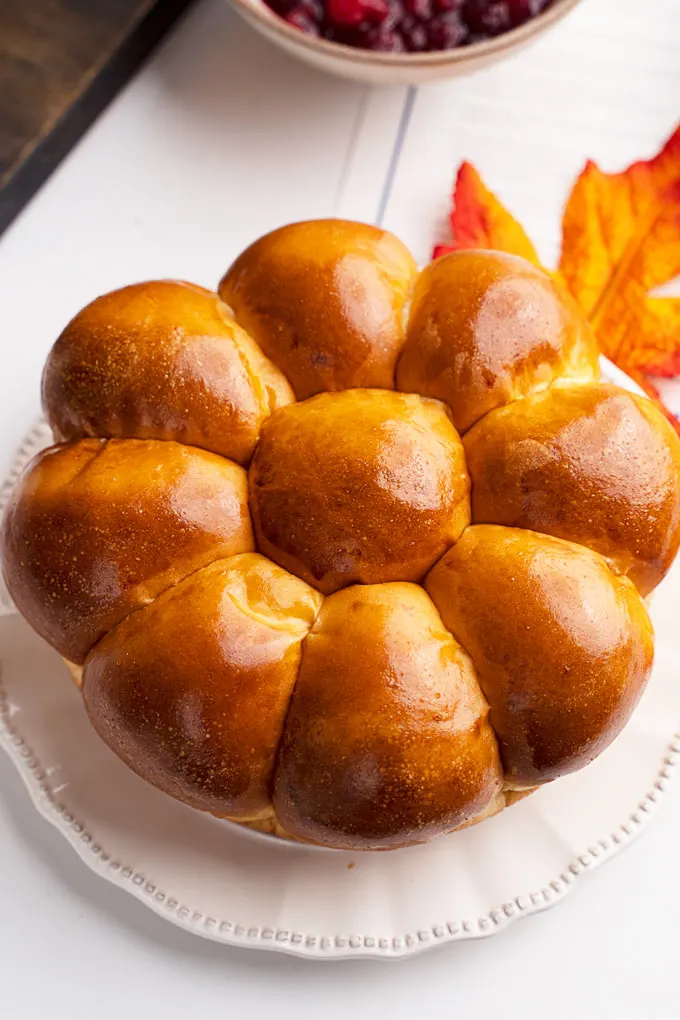 Dessert
Pumpkin pie
Apple pie
Pecan pie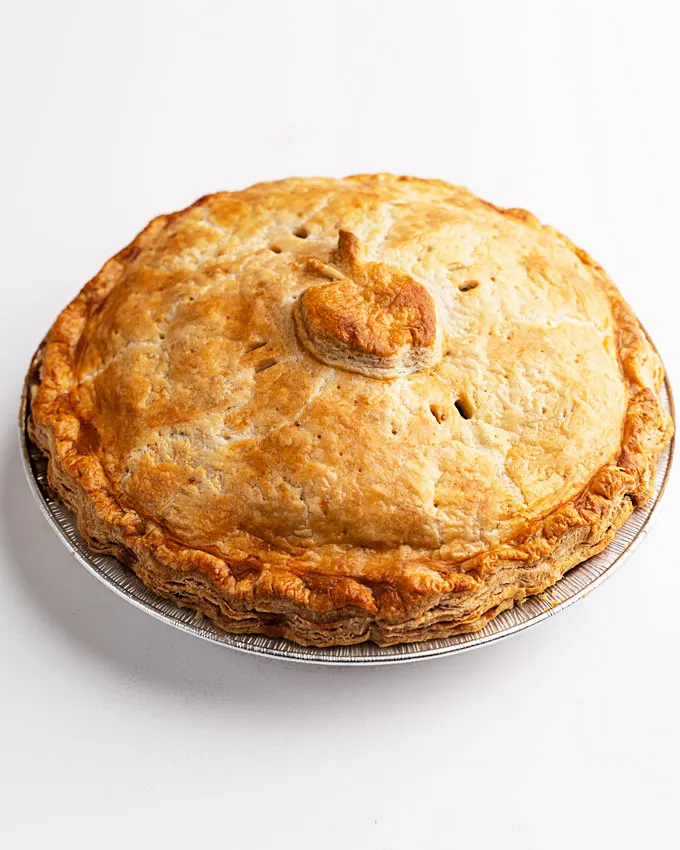 Condiments
Drinks
Wine
Beer
Cocktails
Hot apple cider
Coffee
Tea
Sparkling Water
About Thanksgiving in Canada
Did you know that Thanksgiving in Canada Thanksgiving is a relatively new holiday?
Check out my post on Thanksgiving in Canada which discusses the history of the holiday, the meaning, how Canadians typically celebrate and more.