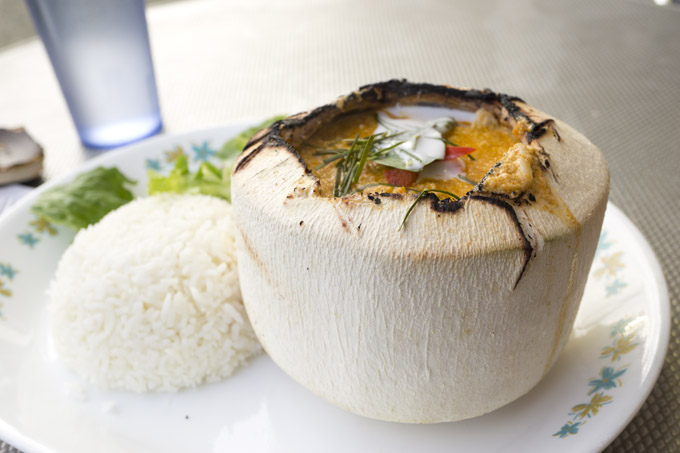 Thai Basil is my usual go-to casual Thai eatery in Downtown Vancouver.  Located on Davie, this small Thai restaurant is popular for take-out or a quick dine-in experience.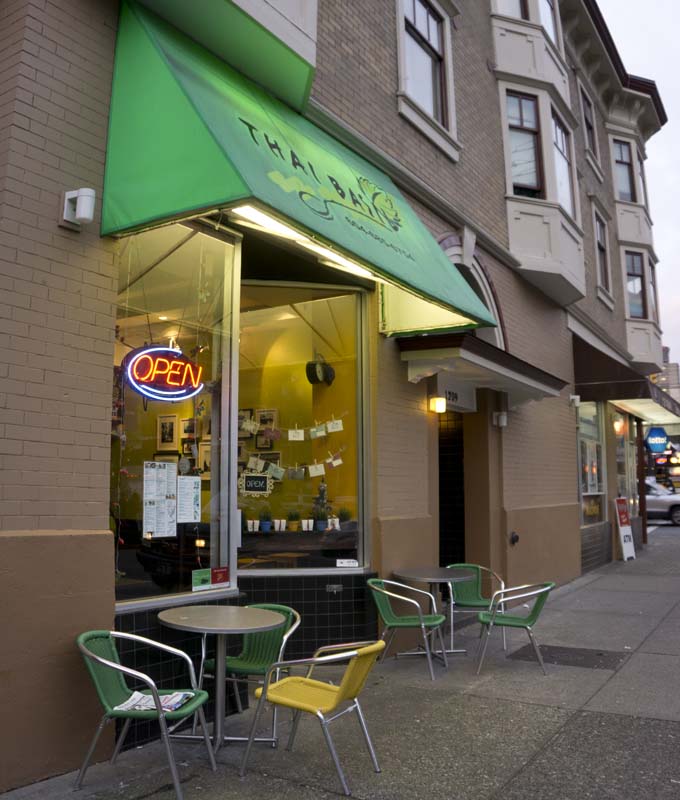 Seating is limited inside the restaurant with just a few tables.  They have pitchers of water available for you to help yourself to some water.  Prices are very reasonable and portions are decent, hence making the food good value.  Their menu includes appetizers like spring rolls and satay, salads, soups, 12 oz bowls of curry, noodles, entrees and desserts.  For proteins, you can choose between chicken, beef and pork, and sometimes prawns.  There is the vegetarian option of tofu as well.  The cost of 12 oz. curry bowls range from $8 – $9 while entrees range from $8 – $10 plus tax.  You can also combo it up with rice, salad and spring roll.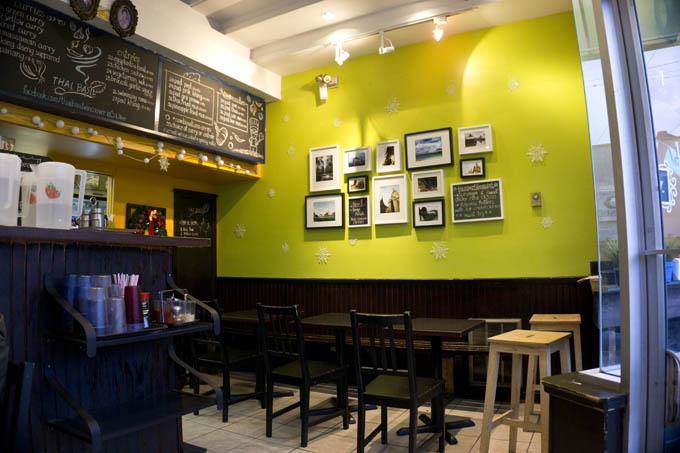 I am an eggplant lover and I really enjoyed the eggplant, basil and chicken combo.  It consisted of Japanese eggplants wok fried with onions, peppers in fresh garlic chili sauce topped with basil.  The salad and spring roll were pretty standard, but I found the eggplant and chicken in chili sauce quite flavourful.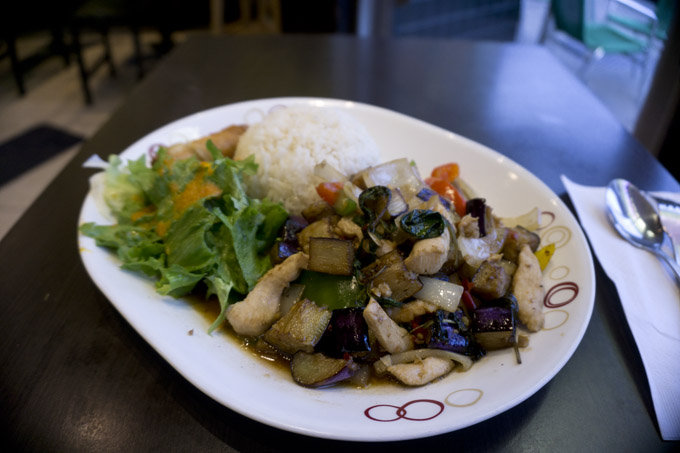 On another occasion, I ordered their weekly special, the Hor Mok, which was medium spiced thick red curry with young coconut meat and egg served on top of cabbage and basil.  Chicken was my choice of protein.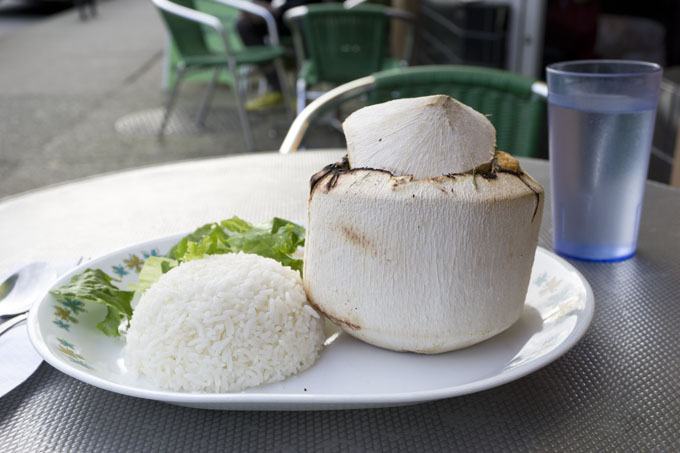 The curry was *delicious*!  I enjoyed the sweet taste of the curry and the portions of chicken were ample.  It was only $10.95 plus tax and I feel very satisfied from the overall taste and portion size.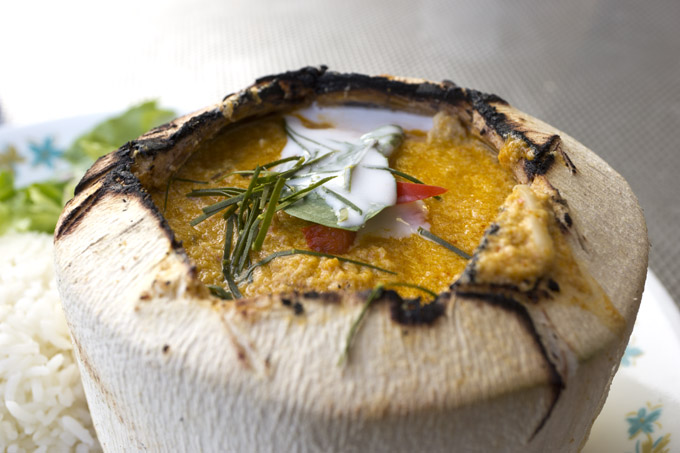 A lot of customers also enjoy the takeout from Thai Basil.  My favorite takeout curry is the green curry with Japanese eggplants and chicken, which costs $8 plus tax.  It is great for when I'm in search of some Thai comfort food!
In all, Thai Basil provides great value for great tasting Thai food.  I recommend this restaurant for some tasty and casual Thai eats on a budget.