Thai Basil is one of the more popular Thai restaurant chains in Vancouver with three locations (Kitsilano, Thurlow, West Broadway) and an upcoming fourth location on Commercial Drive. Good for dine-in or takeout, Thai Basil offers fast and tasty Thai food at affordable prices. The Thai Basil on Thurlow is my usual location but I have ordered from Thai Basil in Kitsilano on a few occasions.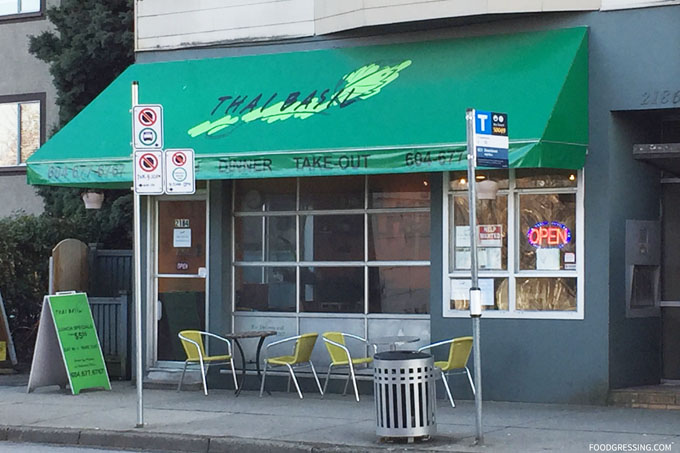 Interior
Thai Basil Kitsilano is more spacious than the Thurlow location. There are several dining tables and counter seating by the window.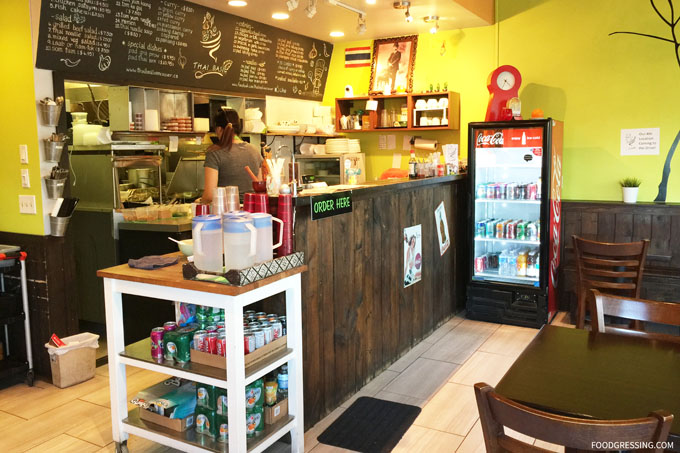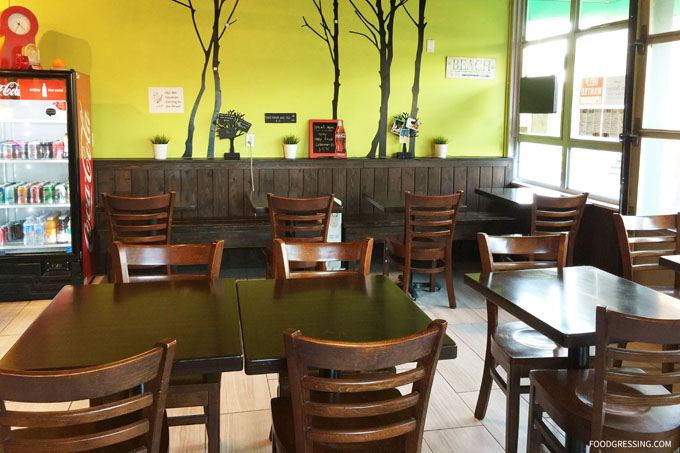 Thai Basil Menu
Thai Basil's menu includes satay, salads, soups, 12 oz bowls of curry, noodles, and more. For proteins, you can choose between chicken, beef, pork and prawns (certain dishes). There is the vegetarian option of tofu as well. The cost of 12 oz. curry bowls range from $8 – $9 while entrees range from $8 – $10 plus tax.
What I Tried
On one occassion, I had the daily special which was kanomjeen kiaw waan . It was a spicy green curry with Thai eggplants, homemade fish balls, chili and thai basil served on rice vermicelli. Topped with sprout and pickle sour mustard. The dish was overall very tasty with a rich, creamy green curry. It also had a nice spicy kick to it.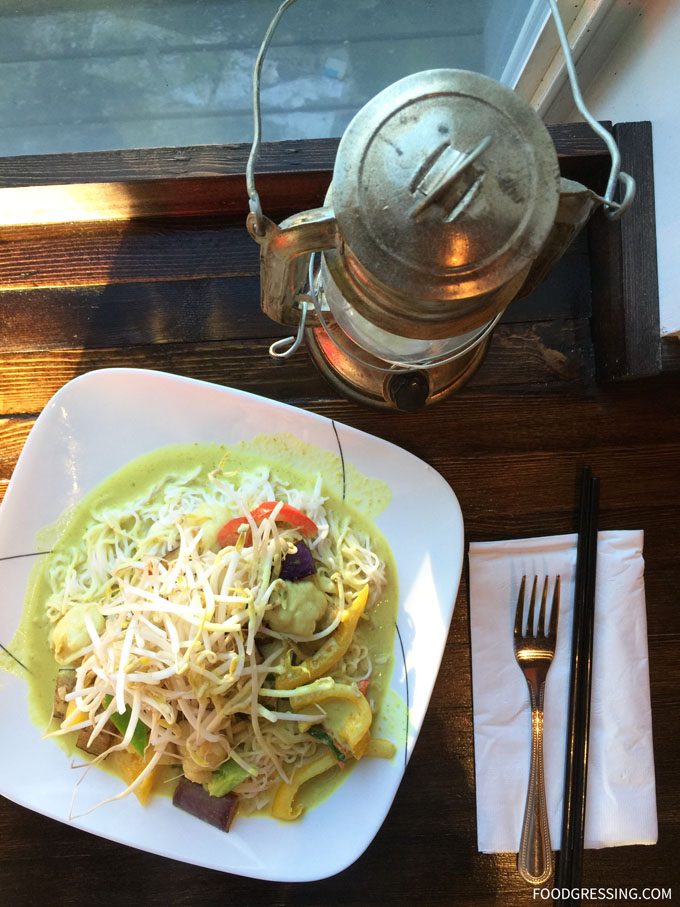 On another occasion, I went with the green curry with Japanese eggplants ($8.50) and a pad thai ($10) for takeout. The pad thai had rice noodle wok fried with sprouts, egg, green onions, tofu topped with crushed peanuts, and cilantro. The green curry was nice and flavourful with tender eggplant pieces but the pad thai was horribly bland. I would not order the pad thai again.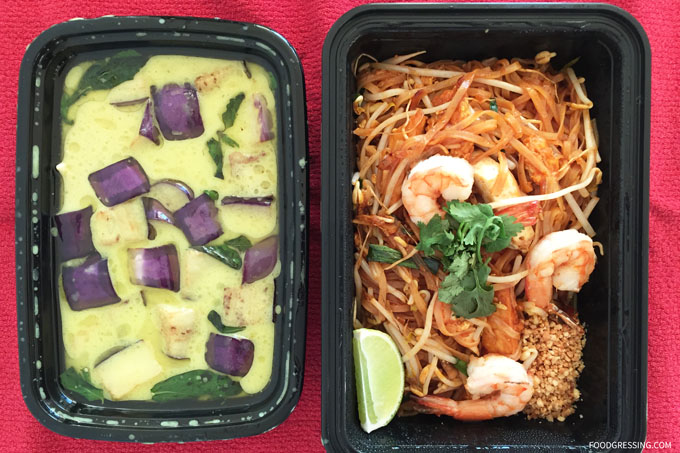 Overall Impression of Thai Basil Kitsilano
I continue to be a fan of Thai Basil for their fast, simple and budget-friendly eats. The pad thai I had lacked flavour and I would not order it again. Rating: 3.5/5
Website: www.thaibasilvancouver.ca